Beginning a new hobby can be difficult. Often it's a challenge to learn the most fundamental aspects of a new activity that you're interested in pursuing, and, let's be honest… most people stall out and quit before they ever really get started.
But not you.
You're a motivated, dedicated, passionate individual who has the drive to get down to business and learn what you need to learn to make your biggest dreams come true. That's why you found this article—you want to learn how to play guitar, but you weren't quite sure where to start.
What instrument do I buy?
What's the difference between different types of guitars?
What the hell is a humbucker?
I know, there's a lot to cover. But to ease your transition into the realm of guitars, amps, cables, and other often expensive equipment, I've compiled a list for you of the Top 10 Best Beginner Electric Guitars.
All of the instruments in this list are great electric guitars for beginners, and all of them are affordable electric guitars for someone whose primarily goal in life does not involve stage dives and 100,000 watt venue speaker systems. But before we jump in to the nitty-gritty of it all, let's first discuss the criteria I used to judge each of the guitars on this list…
TL;DR: To cut right to the chase, these are my top by superlative recommendations up front…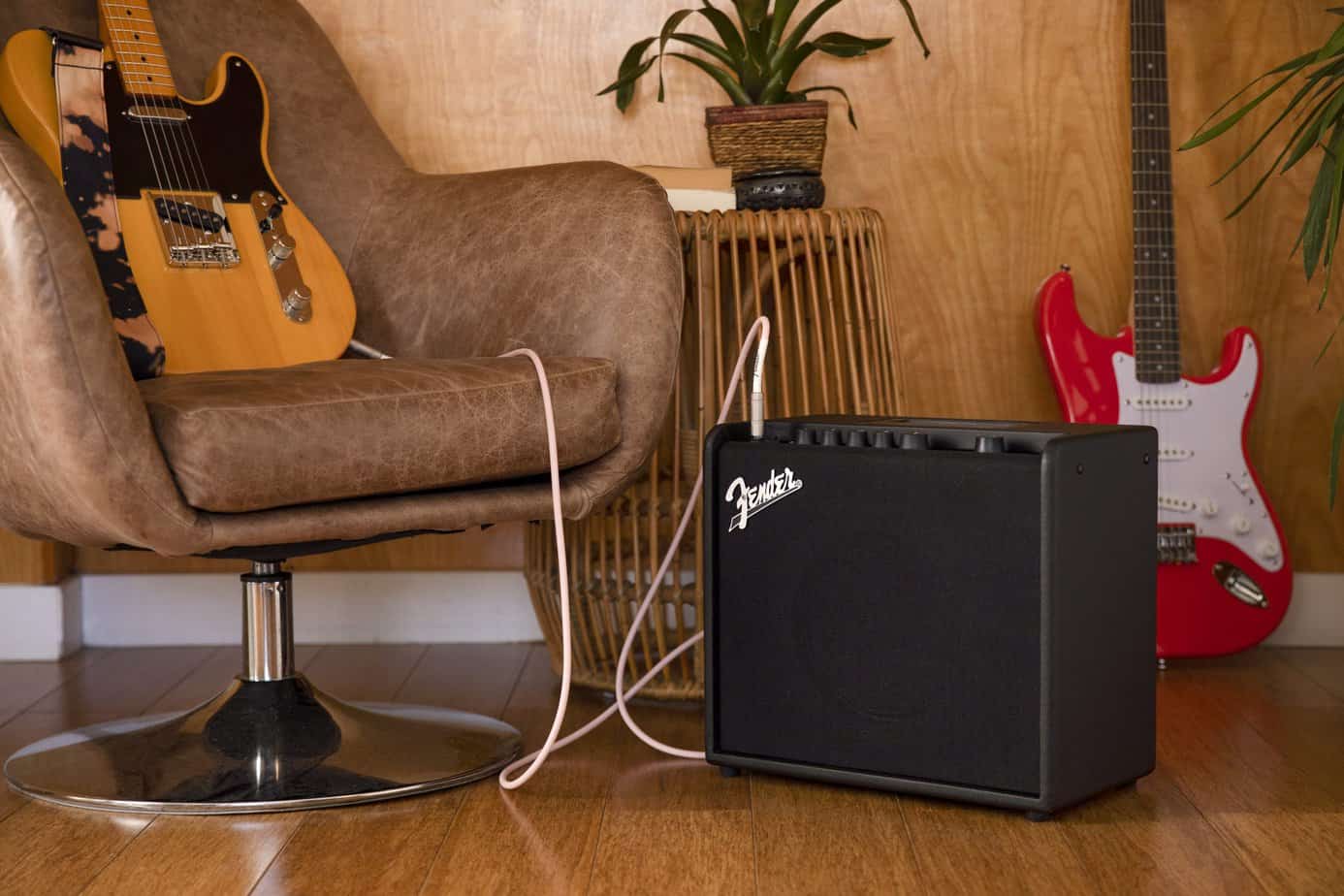 Unleash the Sound: Enjoy Free Shipping on Orders $50+ from Fender!
Rock out without worrying about shipping costs! Fender is offering free shipping on all orders of $50 or more. Whether you're searching for a new guitar, accessories, or merchandise, this promotion ensures that your musical dreams come with no additional shipping fees. Take advantage of this limited-time offer and have your gear delivered right to your doorstep, free of charge.
Shop Now
We earn a commission if you make a purchase, at no additional cost to you.
The Criteria for Evaluating the Best Electric Guitars (for beginners)
The criteria I used when analyzing each of the instruments on this list (and the ones that didn't make the cut) have to do with the basic physical components of the instrument, the over craftsmanship quality of the instrument, the price, and the bells and whistles.
If you're already aware of the ins and outs of what a good guitar looks like, go ahead and skip to the list in the next section!
Guitar Body & Scale Length
Guitars are made of different types of wood that are carved in different shapes and resonate in a different manner accordingly. Beginner guitars won't use the high quality woods that high-end guitar manufacturers use, for which reason it's important to be aware of what wood your guitar is made from—because not all woods are created equally.
Not only the type of wood, but also the manner of construction is important when it comes to guitar bodies. Some are carved out of a single piece of wood, some are layered, some have a topper of a different type of wood. These things all impact the sound of the guitar.
Last, the guitar's scale length is quite significant. Scale length has to do with the relative spacing of frets and therefore harmonics across the strings. Different scale lengths aren't necessarily better or worse than another, but they do create different sounds.
Knowing what sounds you'd like to create is important when deciding what scale length you want your instrument to have.
Electric Guitar Necks
Guitar necks are vital in the creation of the awesome sounds we've all come to know and love. Necks can be made of different types of wood, but most commonly they're made of maple.
Also very common is to put a rosewood topper on the neck, which is known as the fretboard. Some guitar necks also use maple for the fretboard, but this is a little bit less common than rosewood.
Other important aspects of the neck are: the neck profile (i.e. the curvature of the neck), whether the neck is finished with gloss or matte sprays or oil, the number of frets on the fretboard, the size of the frets, the style and quality of the fretboard inlays, and perhaps most importantly, whether the neck is a set-in or bolt-on neck.
Set-in necks are literally set into the guitar body and glued on, so they're irremovable and unchangeable, unless you have expert luthier and woodworking skills. Bolt-on necks are bolted onto the guitar body with a plate across a small portion of the body and 4 (sometimes 5) bolts.
Set-in and bolt-on necks do create different tones, so this is another important aspect when it comes to picking the guitar you want.
Electric Guitar Pickups
Pickups are the lifeblood of electric guitars. They're literally what make an electric guitar electric. Constructed of tightly wound coils and perpendicularly aligned magnets, the pickups "pick up" the frequency of the string vibrations.
They then transmit those frequencies through wires, out the ¼" cable jack on the guitar, through the cable, and into an amp, where the sound is then processed, amplified, and sent to a speaker. That's what we hear when we listen to an electric guitar: an elaborate and complicated series of electrical signals. And it sounds awesome.
Not all pickups are created equally, though. The quality of the magnets, the quality of the coil wire and tightness of the coil, the placement of the pickups, and whether the pickups are "single coil" or "humbucking" pickups are all essential differences to be aware of. Single coil pickups are constructed out of… well, a single coil.
Humbuckers use two single coils placed right next to each other that are wired with opposite polarity. Both single coils and humbuckers can be good, depending on what you want your guitar to sound like.
Electric Guitar Hardware
There is a lot of essential hardware on electric guitars, and a lot of areas where going cheap can have a major negative effect on the instrument overall. The tuners (which are on the headstock and are in charge of keeping the strings in tune) can make any guitar sound terrible if they're of poor quality.
The volume and tone knobs and the "pots" (potentiometers) that they control beneath the pick guard come in a variety of qualities as well, from highly professional all the way to complete and utter BS.
Most guitars also come with a pickup selector switch, which allows either one pickup at a time or some combination of the two or three pickups to be used simultaneously. The selection of certain pickups creates very different sounds because of the vibrational frequency and harmonic locations along the string varying.
Thus, picking up the vibrations at one location along the string will create a different sound than the vibrations at a different section of string.
Also under the category of hardware is the guitar's nut (the piece of usually synthetic bone on the headstock that guides the strings and keeps them in line) and the bridge (the other piece that keeps the strings in line, which is on the guitar body next to the pickups).
(Let is also be noted that pickups are technically a piece of hardware too, but since they are so critical to the guitar's sound, I've made a separate category for them above.)
Electric Guitar Craftsmanship
Obviously, craftsmanship is incredibly important in the creation of such a sensitive instrument as an electric guitar. Some manufacturers skimp on craftsmanship for beginner guitars to keep costs down, and the results can be disappointing.
Not uncommon are uneven frets, poor finishing, improper "action" (the height of the strings across the neck, which is virtually always adjustable via the bridge), poor sanding, and so on. Sometimes wires aren't soldered well and come unattached. Sometimes the jack will be loose and come undone, which can be frustrating.
Extras
Some guitars do come with so-called "extras". Extras would be things that are above and beyond the base standard expected of a beginner instrument. Tremolo bars are a fairly common extra, that allow the beginner guitarist to bend all the strings simultaneously by leveraging a spring-loaded bridge component.
Some guitars offer pickup coil-splitting (splitting the two coils on a humbucker), some guitar headstocks have a locking nut, which helps the strings to stay better in tune, and some stringing mechanisms are through-body, which creates better resonance throughout the body's wood.
How to Find the Best VALUE Electric Guitar
Finally, an important aspect to consider when you're buying a beginner guitar is the value. Basically, all beginner instruments will range between $100 and $350. But the quality that you get is not always consistent with what the price would have you think. The value that you get for the price you pay is a very important aspect.
So, without further ado, let's get on to the Top 10 Best Beginner Electric Guitars!
Epiphone G-310 SG Ebony | Reverb
The Epiphone G-310 solid-body electric guitar gives you all the style and sound of the venerable SG at a down-to-earth price.
Quick tip: If an item is currently not available on Reverb, you can select 'Follow this product' to be notified of any new listings.
Check price
Buy at Amazon.com
We may receive compensation from the companies whose products we review. We only recommend products that we believe in and test.
The Epiphone G-310 sounds pretty nice for a budget guitar, but it's not amazing. The high-output 700T/650R double humbucker pickup arrangement is great for distorted and overdriven tones, such as for rock, metal, and so forth.
However, the guitar definitely lacks in the clean tone department, producing tones that lack harmonic complexity and sound overall quite dull and murky. It seems the pickups and body design require the extra harmonic boosting of distortion to take on more interesting and engaging sonic characteristics.
One major positive side of the guitar is that it produces very little buzz (if any at all), unless playing with extremely high gain, although this is typical of any decent humbucker. The body shape is nice (of course, it's basically identical to the Gibson SG), and the neck is quick and facilitates speedy solos.
It's constructed out of quality tonewoods, using mahogany for the body and neck and rosewood for the fingerboard, but the bolt-on neck limits some of the guitar's potential for warmth, which would probably yield better tone on clean settings.
Overall, for a beginner player who knows they would like to play mostly heavily distorted genres, this guitar will be great. If you don't know yet what kind of genre you're interested in playing—or if you like to mix clean and distorted tones frequently—the lack of versatility of the G-310 will not be pleasing to you.
Epiphone G-310 SG Pros
Pickups are pretty good—but only for distorted tones
Quality tonewoods
Fast, enjoyable neck with quick action
Epiphone G-310 SG Cons:
Tone isn't great on clean channels and lacks versatility
Hardware is pretty cheap, especially the jack and strap nuts
Probably would sound better with a set-in neck
Don't forget to read the full Epiphone G-310 SG review here!
Rogue Rocketeer Electric Guitar | Musician's Friend
The Rocketeer RR100 is Rogue's take on a classic design, built for ease of playability. Everything you need to start playing electric guitar A great gift for beginning guitarists Easy guitar for children to learn with Practice amplifier suitable for bedroom volumes.
Check price
We earn a commission if you make a purchase, at no additional cost to you.
Overall, the Rogue Rocketeer sounds good for the price, coming in at a super affordable $130. For a beginner, the guitar provides exactly what you want: versatility, tone control, and an easy-to-play neck.
The sound is a bit thin, as is expected of budget pickups, but does have nice dynamic response, largely thanks to the humbucker with coil-splitting capability. The bridge position humbucker is hotter than the two single coil pickups and adds some mid and low range power where the single coils are lacking.
One area where the Rocketeer excels is in its versatility. The guitar sounds best with some distortion or overdrive—because the fuzz adds some overtones that are lacking from the clean tone—but the clean channel has a decent amount of character on its own as well, especially when the humbucker is being used.
Rogue Rocketeer Deluxe Pros
Stylish, sleek design
Humbucker with coil-splitting
Versatile for many genres
Rogue Rocketeer Deluxe Cons
Pickups aren't great, especially single coils
Cheaper hardware, could be better
Tremolo bar feels cheap and unreliable
Don't miss out on this amazing full Rogue Rocketeer Deluxe review!
Ibanez GRX70QA Electric Guitar
The Ibanez GRX70QA delivers a lot of electric guitar for a down to earth price. Featuring Ibanez Powersound pickups, a comfortable GRX maple neck that plays fast and smooth, and a contoured poplar body that snuggles up nice and friendly.
Check Sweetwater Price
Check availability on Reverb
We may receive compensation from the companies whose products we review. We only recommend products that we believe in and test.
The Ibanez GRX has pretty decent sound, although it certainly cannot compete with guitars in even a slightly higher price bracket. While the neck feels good in the hand and the body's quilted maple top looks pretty nice, the pickups noticeably lack some character.
The Powersound pickups do (appropriately) have some power behind them, especially with the inclusion of double humbuckers, but the single coil is lacking and sounds tinny and thin. All of the pickups lack some harmonic response and sound a bit bland, although they are dynamically responsive and loud.
That said, these pickups are suitable for a beginner guitar and are one of the primary factors that brings the price to such a low point. After all, even fantastic pickups will sound bad through a low-end amp, which most beginners will have. Thus, using cheap pickups for a newbie guitar player is passable.
The fact that the body is made of poplar would not be a huge problem in and of itself, but when paired with the cheap pickups, the body's midrange spike becomes extra noticeable and provides a large contrast to the lows and highs, which are both lacking character.
The GRX is a versatile guitar and can be played well across a variety of different genres, from rock to pop, jazz to country, although the pickup arrangement and slim neck profile suggest that it's optimized for metal and hard rock.
The neck is quite fast and works well for speedy soloing and the humbuckers are responsive enough to pick up on the finer details, even if the tone it delivers isn't the greatest.
And check out the ultimate Ibanez GRX70QA review to find out even more about this impressive guitar!
Ibanez GRX70QA Pros
HSH pickup arrangement with coil-split HS/SH selection
Fast, comfortable neck
Hardware is overall pretty good
Ibanez GRX70QA Cons
Tuners are non-locking and detune often
Cheap poplar body tonewood
Pickups lack character
Best Premium Upgrade
Yamaha Pacifica PAC112V | Amazon
First launched in 1990, the Pacifica series was driven by the California session scene where versatility, performance and individuality were key. If you have a little extra $ for a premium (but still budget) upgrade, this is the one! Plenty of color combos too.
Buy at Amazon
Check availability on Reverb
We earn a commission if you make a purchase, at no additional cost to you.
09/29/2023 10:41 pm GMT
Overall, the Yamaha Pacifica PAC112V sounds pretty good. Unless the humbucker pickup is selected, there is a noticeable amount of buzz, but other than the buzz, the single coils are pretty nice with a thick mid-range and quick dynamic response.
Yamaha's decision to upgrade the 112 to Alnico V pickups was a great idea, and it shows. The pickups all around have a good amount of punch, but do tend to sound a bit thin with less thickness of overtone response than other guitars. The tremolo bar is a nice addition, but it should be used fairly delicately.
If you're constantly slamming massive bends, you will inevitably have pretty major tuning frustrations.
The 112 is designed intentionally to be somewhere in between vintage and modern styles. While it certainly doesn't look or sound reminiscent of an old-school, classic guitar, it also isn't a super modern thin-necked axe with loaded active pickups.
But what it lacks in this department, it makes up for in versatility—which is really this guitar's middle name. This may not be the perfect guitar for an old-school twang or shimmery Fender tone, but it can be played across a variety of genres—and well.
Yamaha Pacifica PAC112V Pros
Extremely versatile
HSS pickup design
Solid hardware
Yamaha Pacifica PAC112V Cons
Tremolo bar isn't great
Lots of buzz from the single-coils
Tone is a bit thin
Of course, if you must know more about the Yamaha Pacifica PAC112V — who doesn't — read this full review!
Overall, the Epiphone LP Special II sounds fantastic for a budget guitar. Obviously the pickups aren't going to be top of the line, as they're cheaper and use ceramic magnets.
Some DiMarzios or other AlNiCo humbuckers might be a good replacement if you'd like to spend a few extra bucks on your budget guitar. As mentioned above, the stock tuners are not great and should probably be replaced, but this is a relatively quick and cheap upgrade to make that won't cost you an arm and a leg.
The mahogany body and neck combination sounds great with the double-humbuckers and 24.75" scale length, yielding a wonderfully broad and warm tone. That said, it's definitely optimized for blues, rock, or metal and sounds best with some distortion, overdrive, or grit added; the clean channel is not where this guitar shines.
Compared to the Gibson, the Epiphone lacks some richness and overtone response, likely due to the thinner body design and cheaper pickups. But for a budget guitar, it's great.
Epiphone LP Special II Pros:
Mahogany, consistent with Gibson Les Pauls
Very affordable
Classic tone of 24.75" scale length guitars
Sounds great with some distortion
Epiphone LP Special II Cons:
Cheap tuners
Pickups could be better
Thinner body shape
Lacking tone quality when played clean
(I prefer a matte neck finish over glossy, but to each their own…)
Read the ultimate Epiphone LP Special II for more on this impressive axe!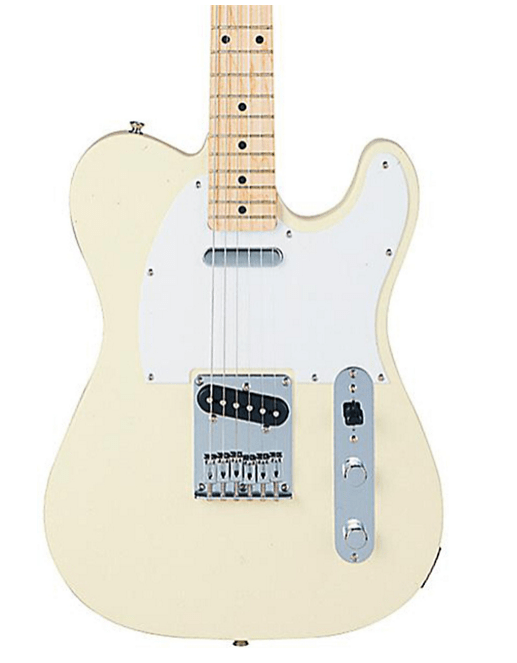 While the tone certainly is no replica of the guitar's more expensive big brother by the name of Fender, it gets the job done for a budget guitar (and then some). The Affinity Tele delivers crisp, bright tone with a powerful low-end and nice highs, although the highs are not shimmery like they would be on a Strat style guitar, such as the Squier Bullet.
Notably, the pickups do deliver a tone that comes out a bit thinner than a Fender Tele would produce, but let's be honest… that's to be expected from a budget guitar.
With its alder body, single-coil pickups, bolt-on neck, and classic Fender scale length, the Telecaster is certainly more suited for blues, jazz, post-rock, country, or similar genres that thrive on clean (or mostly-clean) tones.
Metal, screamo, and hard rock may not sound great through a Tele—but hey, try it out at your local instrument store first if you're curious… it could be just what you're looking for.
The Tele twang is iconic and bold and has been the choice of many famous players over the years, including Buck Owens, Clarence White, Keith Richards, and Jimmy Page (who also frequented a Gibson Les Paul).
While the Squier Affinity Telecaster is not likely to be played on the next big hit, it's more than enough for a beginner/intermediate player or as a backup guitar.
Pros:
Solid alder body
Beautiful matte finish maple neck with maple fingerboard
Classic Fender 25.5" scale length
Versatile for clean/mildly-distorted genres
Cons:
Cheap hardware – especially the knobs
Pickups are okay, but you may want to replace them
Thin coat of body finish
Read my full review on Squier Affinity Telecaster to learn more about this awesome selection.
Best Cheap Electric Guitar for Beginners
Overall, the MM100 doesn't sound bad. The HH pickups are loud and responsive and are great at minimizing buzz and feedback. They deliver good tone for a beginner guitar, but of course they do not compare to higher-end pickups on professional guitars.
The guitar has good dynamic response and a good amount of warmth, but the pickups do lack some harmonic complexity and sound a little bit dull. As a beginner guitar, though, the pickups are plenty good, especially due to their being potted with paraffin wax.
The through-body stringing design provides a lot of good sustain, even with the shorter scale length, and the adjustable bridge saddles and reliable tuners mean that it gets and stays in tune pretty easily.
Thanks to the versatility of the maple/rosewood neck and double humbuckers, the MM100 can be played well across a wide swath of genres, sounding nice in everything from jazz to blues, rock to metal. The neck is pretty fast, but not super fast.
Pros:
Versatile, nice tone with plenty of warmth
Intonation is better than most budget guitars
Potted ceramic HH pickups
Cons:
¾-size scale length is not for everyone
Minimal hardware
Pickups aren't great
Check out our list of the best Mitchell Guitars or read our complete Mitchell MM100 Mini Double full review
Best Beginner Starter Pack
Squier Stratocaster Pack
The Stratocaster is ideal for beginning players and provides a comfortable playing feel. It includes a lightweight body, a vintage-style tremolo bridge for classic pitch effects and three single-coil pickups for classic Strat tone. Comes with Squier Frontman Amp (10G), 10" Cable, Strap, and picks.
Check Fender Shop Price
Check Amazon Price
We earn a commission if you make a purchase, at no additional cost to you.
While I absolutely make no claims that the Squier Bullet Strat sounds identical to Fender Stratocasters, it does still sound great. The most fundamental difference between the guitars—the choice of tonewood—is the primary component to thank for the decrease in both price and tone.
Squiers typically use a basswood body, while Fender Strat bodies are usually made of ash and alder.
Ash typically delivers more brightness on higher frequencies, while alder provides a deeper low-end. Comparatively, basswood may sound a bit blurred-out across the frequencies, with less acuteness in the tone production.
That said, basswood is nonetheless a reputable wood for electric guitars and has been used not only on budget guitars, but by high-end guitar manufacturers as well.
In the neck department, the Squier Bullet's maple-rosewood combo is basically the same as the Fender neck, and there's no noticeable sound difference. Where the difference lies is not in the choice of tonewood, rather in the amount of detailed attention paid to quality control during the manufacturing process.
Fender necks will be pristine and flawless basically every time. Squier necks might have some imperfect frets, off-kilter inlays, or a sub-par finish job. But the wood is the same and should deliver comparable tone. Also, it should be noted that Squier tuners aren't quite as reliable as the Fender ones.
When jumping on the Squier boat, replacing the tuners with some higher-quality ones will be a quick and cheap upgrade that you'll thank yourself for later.
Squier Stratocaster Pros:
Super affordable
Lightweight
Maple and rosewood neck and fingerboard
Classic single-coil pickups
Squier Stratocaster Cons:
Less attention to detail in manufacturing
Cheaper hardware
No Fender name on the headstock
Less tonal complexity than a Fender
I've written a full review on the Squier Stratocaster — read here to find out more!
Best Beginner Electric for Metal
ESP LTD M-200FM | Amazon
Typically, this guitar would be meant for metal players, but ESP time and time again has proven how versatile they can be. ESP created their own system for most of this guitar to provide an authentic ESP sound, at an affordable price.
Buy at Amazon
We earn a commission if you make a purchase, at no additional cost to you.
The ESP LTD M-100FM is a fantastic guitar for a beginner or as a stage backup. Yes, the pickups are weak and just don't sound very good, so if you're going to be playing live shows or using the 100FM in the studio, you should definitely replace the stock pickups with something of higher quality that yields better harmonic response, dynamic response, and character.
However, the pickups are really the only major weak point of the guitar.
The hardware is solid, the locking nut is a nice touch, the LTD Floyd Rose tremolo is nice (although it could be a little better), and the tuners are surprisingly reliable for a budget guitar. The body is a sleek shape and the flamed maple top just looks absolutely badass with the black or red semi-translucent finishes.
Even the choice to angle the tuners downward on the pointed headstock adds a sense of forward-pressing aggression to the guitar's aesthetic style.
There aren't many budget guitars on the market that display such a range of genre versatility as the 100FM. While appearance-wise it certainly leans toward metal and rock, the 100FM's clean response is surprisingly good (again, keeping in mind that the humbuckers will want to be replaced).
It has a strong mid/low-range and clear, but not shrill, highs, lending itself to metal, jazz, rock, blues, and more. For the money—coming in at around $330—it simply cannot be beat by another budget guitar when it comes to reliability and versatility.
ESP LTD M100FM Pros:
Great body design, sleek appearance
Reliable hardware
Super quick neck
ESP LTD M100FM Cons:
Pickups probably need to be replaced
Floyd Rose could be better, but isn't terrible
Basswood is soft and susceptible to dings and dents
Further Read:
Best Overall for Beginners
The JS22 sounds fantastic, feels fantastic, and looks fantastic. Jackson has done wonderfully on this guitar, and has provided beginners with a truly awesome guitar for such a reasonable price, just around $200. A similar competitor to this guitar is, as mentioned earlier in this article, the Mitchell MM100.
The MM100 looks almost identical to the JS22, but is a ¾-size instrument. The most notable difference between these guitars (other than the size) that makes the JS22 superior is the pickups. If you're torn between the Mitchell and the Jackson, just choose the Jackson.
The only reason for a beginner/intermediate player to not get this guitar is if they're interested in other genres than rock and metal, as this is admittedly not a very versatile guitar. It's mostly optimized for highly distorted genres that demand a speedy neck, although it would probably be okay in some other genres as well.
If you're already interested in metal and would like to dive more into the world of guitars, this is an amazing choice. If you're looking for a more versatile guitar that will allow you to play across a wide variety of different genres—including both clean and distorted tones—you may be better off looking elsewhere for a less shredding-oriented guitar.
Check out everything you need to know about Jackson Dinky Guitars or read our complete Jackson JS22 Dinky Review.
Jackson Dinky JS22 Pros:
Surprisingly good humbuckers
Great shreddability—fast neck and huge cutaway with 24 frets
Reliable hardware
Jackson Dinky JS22 Cons:
Tremolo does feel a bit flimsy
Little versatility; mostly optimized for metal
Comparison Table: Electric Guitars for Beginners

How Much Do Electric Guitars Costs?
If you are curious about the price ranges for electric guitars (and why these beginner ones are "affordable"), here's a general guideline:
Budget, Beginner, and Beater Guitars: Generally anywhere from $80 – $200. Not top of the line, but some hidden gems for the money.
Quality Mid-Range Electric Guitar: Expect to pay between $300 – $500 for an average, quality electric guitar.
Professional Electric Guitars: These are ones you might perform or record with, ranging from $500 – $2,000 on the high end.
High End Precision Electric Guitars: These sought after models generally range from $2,000 – $4,000+ or more. There are some that sell for MUCH more.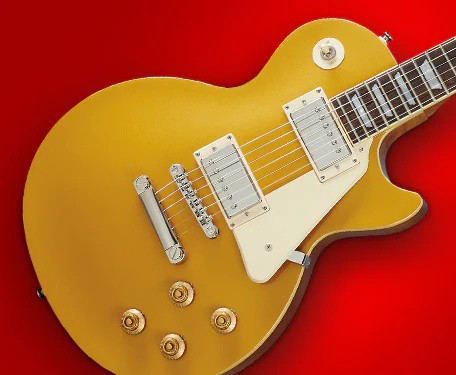 Latest posts by Guitar Space Team
(see all)