So you're wanting to shop for a guitar and you keep hearing the name PRS come up. You want to find all the hype behind a genuine Paul Reed Smith guitar, but you don't know where to begin! Well, you've come to the right place.
In fact, we'll make sure that you finish this article with the utmost confidence in your buying choice by revealing all of the "Best PRS Guitar Options", so you have somewhat of an idea of what you're looking for, based on the look, the sound, feeling, and price range. So, keep calm and rock on!
About the Brand
PRS Guitars also known as Paul Reed Smith Guitars, an American found manufacturer, originated in Stevensville, Maryland. Founded in 1985 by Paul Reed Smith, himself, the brand became renowned for its craftsmanship amongst its maple tops and innovative guitar designs.
The brand went on to develop more than just electric and acoustic guitar models, but great bass guitar and amplifiers too. To elaborate more on the beginnings of the PRS brand — during the early years of PRS (the mid-'80s), the brand had sought an opportunity to expand.
This occurred after the titans of the industry; Gibson, and Fender — who were barely hanging on due to the fierce competition from Jackson, Kramer, and other import models.
What PRS did in response to this opportune moment, was to make an appearance at a number of instrument retailers in hopes of generating enough pre-orders for the brand to expand. They were successful in doing so. Therefore, with the pre-orders received, along with businessman Warren Esanu's investment, Paul Reed Smith was able to raise $500.000.
This is what allowed the company to launch in 1985 and move to a small factory located in Annapolis. It was during the year 1985, that they had their first outing. This is where they showcased the PRS Custom. The PRS custom was a nice guitar representing something old and something new. They had taken inspiration from classic guitars, maintaining a priority on playability as well as aesthetics.
It contained a neck made of mahogany with a matching mahogany body including a maple cap. The wood used had to be of quality. Furthermore, it came with customized tuning pegs and some high-quality hardware built-in with a patented vibrato. In Paul Reed Smith's words, "We had to. Otherwise, we wouldn't have a sale.
Why would they buy our stuff unless it was prettier, or played better, or sounded better?" Mentored by former Gibson, president, and CEO Ted McCarty, roughly a decade later, they debuted the popular McCarty model in 1994.
From humble beginnings, growing to what we are more familiar with to this day, PRS continued to experiment and implement new designs, finishes, fretboard ornamentation, including many pieces of hardware.
They also continued to innovate the overall sound of the instruments by designing their own bridges, tremolo systems, locking tuners, and pickups. So, now that we have a little of an idea as to where and when this brand originated, let's discuss the composition of these beautiful instruments.
Within the hardware of these instruments, you'll notice that the nuts and synthetic tuners come from PRS's own design. Furthermore, the bridge of these instruments come in three different designs: you've got your one-piece pre-intonated stop tail, you've got a vibrato, and a wrap over tailpiece.
Next, we have the pickups. These are generally designed and wound in-house. Most of the pickups you'll find with PRS guitars are humbuckers, however, they offer a different kind which are wound single-coils in opposite directions, (one for the neck and one for the bridge).
Why are PRS Guitars so Expensive?
When you really look into it, it really comes as no surprise why PRS guitars are so pricey, and more importantly, if they are worth the price. So, we'll explain it in a nutshell: American-made PRS guitars are found to be more costly than other competing brands, due to more than a single factor.
These factors can include the manufacturing methods used, the cost of labor and materials, as well as the build quality. However, if this is off-putting to you as perhaps, a less experienced player, or money-cautious musician, fret not, because PRS also offers overseas-made models that are held at a lower price.
Now, that you have a brief explanation as to why they are so pricey, let's dive in a little deeper and really break it down.
Manufacture
You'll first notice how we said "American-made PRS guitars", yes the manufacturing location can make all the difference. This doesn't just apply to electric guitars, but acoustic guitar models as well! Many different brands have this problem/solution depending on which way you look at it.
In the earlier years, guitar manufacturing occurred completely within the United States, then this slowly began to shift offshore. The reason why they didn't keep the manufacturing of the instruments completely within the United States was to take advantage of lower-wage workers from across the globe. This allowed high-quality instruments to be built for cheap.
However, in some cases, they even lowered the quality of the instrument's parts too. This ultimately made the instruments more affordable and cheaper to construct for the manufacturers, therefore, bringing in more customers.
This ultimately resulted in a desire for American-made guitars amongst musicians and collectors alike, in having the quality and authenticity of a PRS guitar. This is in no argument one of the biggest reasons why PRS guitars are so expensive — simply, the quality, the United States-based labor cost, and the premium they pay on top of that for their instrument.
You can probably imagine why a Gibson or Les Paul is so expensive. A lot of it comes down to the craftsmanship and what it takes to construct and manufacture the instrument. The American-made PRS is no different. You'll find that the higher-end, more costly guitars contain the tilted headstocks, fretboard inlays, curved tops… etc.
A lot of these take a lot of time to construct and an even greater amount of skill from the luthiers. This can vary, however, as many musicians have different tastes, and beliefs as to what makes the better tone, sounds, or greater aesthetics. For PRS, this can result in more time and effort to complete, which can really ramp up the costs.
Quality
Quality is super important when it comes to not just how the instrument, looks and feel, but how it sounds. When we talk about the quality we're talking about the build materials that the guitar is composed of, as well as the manufacturing process. So, let's first discuss the tonewoods incorporated on the PRS guitars.
They never stinge out on using unique tonewoods, which may include the Brazilian Rosewood, Swamp Asp, or something of the like. They also consider the sonic qualities of the wood used, referring to the timbre and texture — or color of the sound if you will.

They are highly regarded for carefully choosing tonewoods of quality, with unique characteristics, like "no dead spots" or a "10 Top" as they would put it. To clarify: no dead spots refers to multiple locations on the fretboard where the sustain for a single string is shorter than its adjacent fret. This comes due to the fact that the string causes the neck to vibrate.
All guitars have at least one dead spot, however, you can play around with it and move it elsewhere, for instance on songs that you really need the note to sustain well. When we talk about a 10-Top, it basically means the same as no dead spots. A 10-Top will naturally have a "10" written or even stamped on the very back of the headstock in the top right corner.
Then there will be other components that come into play, forming the guitar. These components can include the care and attention to detail when it comes to selecting and developing guitar parts of the guitar such as the pickups, electrical components, and tuners. The hardware is an important piece that can rack up part of the bill of your instrument too. This can result in either great or poor playability of your instrument.
Cost
Finally, you have the costs of business. This may be the last point, but definitely not one to be overlooked. There are factory expenses, taxes, utility costs, customer support and services, employee benefits, advertisements… etc.
These all need to be covered by the sales of these guitars, which very much factor into why it costs as much as it does. An honorable mention can include their Private Stock.
The contents of their private stock may include guitars that are limited edition, new, or back to the early years — these tend to be very expensive.
Why Shop PRS?
There are many good points as to why you should shop for a PRS guitar, but to keep things short, we'll only cover the most important ones.
High-Quality Materials
Firstly, these guitars are crafted with a lot of care for the instrument, using only the highest quality of materials and components. This can include the tonewood, the electronics, pickups, you name it. This doesn't come as a surprise, however, as this brand doesn't come cheap and has been around the market for decades. Furthermore, better-quality PRS guitars can be found in the United States.
This shows that the manufacturers within the origins of PRS guitars, seem to care a lot about the finer details of the instruments, so much that they strive for perfection on the manufacturing of each guitar. These guitars are quite a work of art in their own right, enough so that they can be compared to the likes of Gibson, Fender, or Les Paul guitars. Check out our full PRS vs Gibson comparison here.
Play Fantastic
Secondly, Paul Reed Smith guitars play fantastic. They have a little something for everyone, whether you are a new guitar player, or an experienced guitar player looking for something in particular. They do not tend to disappoint. Thirdly, you'll find that the pickups are of great quality, themselves.
As with the point prior to this one, there's something for everyone. Ultimately, at the end of the day, what you're getting is top-notch quality. Should you be shopping for a guitar amplifier, PRS has some excellent amplifiers, from the PRS Sonzera 20 to the PRS Sonzera 50, you can't go wrong.
Constantly Evolving
Furthermore, you'll find after keeping up with Paul Reed Smith as a brand, that they are constantly evolving. Brands like Gibson and Fender tend to make the same quality instruments over again, through the span of decades — PRS is much like them, they are built to last and stand the test of time through their design.
Their cases are very top-notch and are also quite pricey, as they should be to hold a potential $3000 – $4000 guitar. The cases not only look good but feel good. Lastly, PRS guitars have options, whether you are a beginner looking to start out, you can order a cheaper model from overseas, or an experienced user, you can go all-in on an authentic PRS American made guitar.
Best PRS Guitars
When it comes to finding a great PRS guitar, we've got you covered. You want something of quality, sound, feel, and design. Here are the top PRS guitars in no particular order:
This model of PRS guitar was launched in 2013, typically priced between the costly authentic American-made guitars, and then the lower-priced overseas Korean-made line. Now, although within the PRS S2 models, you'll see that the hardware, guitar tuners, vibrato, and pickups are Korean made — the guitars themselves, are authentically made within Maryland at the PRS factory.
This model is composed very well, with no shortage of expense to the build, featuring high playability and excellent sounding pickups. This can be bought for a fraction of the cost of the mainline PRS guitars. It has, in fact, changed over the years — from the original PRS Singlecut in the early 2000s.
You'll see that prior models such as the 2014 S2 Custom 22, the S2 Custom 24, share similarities with the S2 Singlecut in the guitar neck pattern, the 25-inch scale, and the ivoroid bird inlays are the set standard and don't contain any other customizations.
More on the playability
If you happen to get your hands on the S2 you'll find that the #7 humbuckers used, are much better than your standard USA pickups. The reason why is that they tend to have more midrange and a warmer tonal quality than the 245's.
They really give you a vintage-inspired tone that really gives you a nice feel for the classic rock vibe. Additionally, you'll also notice how it's less girthy in size and weight, which affects its overall feeling and sound qualities.
In general, the S2 model feels better on the hands than the SE guitar models — it's a lot more versatile and more affordable than most other PRS models on the market, therefore offering you a lot of bang for your buck. (Roughly $1,599.00 USD Retail Price)
This model is fantastic for those who are connoisseurs of playing finely crafted instruments. If this is you, keep reading on! Not only does this guitar look and feel nice, but it also sounds incredible. We would recommend the Orange Tiger with Pattern Thin Neck
Features
Some of the features include a nice mahogany body, inclusive with a maple 10-Top, providing clarity and eye candy as far as instrument aesthetics go. Furthermore, it doesn't just look great, but it feels great.
The Mahogany pattern thin neck, (as mentioned above) is recommended to ensure you get many hours of comfort while playing. This PRS SE Guitar can fit many different styles and genres of music — it also contains a wide range of tones because of the TCI-tuned 85/15 treble and bass humbucking pickups.
Featuring an East Indian Rosewood fingerboard this guitar contains a signature bird inlay, adding to the overall look and wonderful feel of the guitar. It contains a nice coating of high-gloss nitro over a cellulose CAB basecoat that is thin, durable, and clear thus adding to the instrument resonance and vintage feel.
PRS Gen III Tremolo, providing pitch bending capabilities while keeping your instrument in tune. Lastly, it contains some hybrid hardware — to be specific PRS Phase III locking tuners. The downside to this incredible instrument is that it is fairly pricey. However, you get what you pay for (About $4,166.49 USD)
PRS SE Custom 24 Black Gold Sunburst | Amazon
Played by internationally touring artists, gigging musicians, and aspiring players, the SE Custom 24 features a maple top, mahogany back, wide thin maple neck and more.
Buy at Amazon.com
We earn a commission if you click this link and make a purchase at no additional cost to you.
First and foremost, this gives you a very playable instrument, with a rock 'n' roll vibe, a standard quality PRS instrument with incredible fender-like tones. The cons of this are very little to none, but we'll dive into this more.
Down to the nitty-gritty, for a PRS guitar, you've got something very affordable here. We're talking in the $1000 – $2000 USD range. Not bad at all.
Unfortunately, however, a cheap SE guitar model guitar may not quite cut it for musicians who are looking for a very rock 'n' roll instrument. This can apply to many PRS guitars, but not all.
You see, SE guitars of quality here and above, are renowned for their build quality, classy tones, tuning stability, etc. It's because of these people that feel this particular way about SE, that banded together to innovate the brand, thus birthing the S2 range in 2013.
Although, popular guitar models, like the S2 Mira, and Starla, known for appearing in the limelight of the high-end USA core guitars — the S2 models are in a way becoming what PRS is not, an anti-PRS guitar if you will.
Containing all-mahogany composition, their scratch plates, and even changes to the edge tops where they are now beveled, you may even have some form of customization to it, where you can have dot inlays instead of birds! Yes! The PRS S2 Vela has been born.
Features
More on its features, it contains many of the elements found within a standard PRS guitar. For instance, the 'halfway' 25-inch scale length, while girthy, it has a fairly shaped neck, a friction-reducing nut, and lastly, top-locking tuners to boot.
However, while many things might be the same, you'll find some different elements within its body shape. It looks like an offset custom. To elaborate, it has an asymmetrical body, over-embellished waist, and horns — thus giving it that leaning feeling contrary to the single and double cutaway designs.
In fact, the design team actually divided a custom outline in two through the middle, shifted the base, and redesigned the curves thus giving the Vela a distinct appearance.
There are a few more additions to the instrument, like the three-way lever switch to select pickups, the output jack on the side of the body, with a metal plate, its plated bridge with an L-shaped aluminum base, with key-hole slots for its strings… etc.
This all gives off a very different sounding PRS guitar in not just looks, but sound as well. There is much more to be said, but for time's sake, we'll leave it here. (About $1,333.57 USD)
This is the iconic instrument of the PRS company, dating all the way back to the 1980s. The wonderful thing about the Custom 22 PRS SE Guitar, is that they had created not only this but the PRS SE Custom 22 to bring the PRS Custom look and feel to guitar players who are on a tighter budget, ergo by making it more affordable.
The guitar specifications begin with the body, which is made of mahogany, containing a maple top, inclusive with flamed maple veneer. It also contains some Vintage Sunburst, or Whale Blue Finish, depending on your tastes.
The neck contains 22 frets and is roughly 25″ wide, also made of mahogany. However, the fretboard is made of Rosewood. It has PRS bird inlay along the neck, PRS tone furnace pickups, and a PRS-designed stoptail bridge.
The hardware is made of nickel — and lastly, there is one volume knob, one tone knob, and a three-way pickup switch.
More on the tone
The SE Custom 22 features a mahogany neck and body. This results in giving the guitar a warm, mellow sound, bringing out the mid frequencies. The SE's "Tone Furnace Pups" are very well developed and pretty responsive. This ultimately allows the guitar to have more attack and concentration on the higher frequencies to balance out the mahogany wood.
For lovers of the "Classic Rock" feel, the medium output does just that by delivering a crunchy tone in the mid-range. Unfortunately, it's not as versatile as the higher end PRS guitars — not by a long shot.
This ultimately restricts it to certain genres, like Classic Rock, as the humbucker pickups are suited well for that sound, but it tends to fall short in the realms of metal or jazz for instance. The quality of the build is not to be overlooked, however.
Yes, the difference between PRS Korean guitars, with that of their competitors outsourced models — is the quality of the wood. To be more specific the top wood.
PRS takes a different approach, as they don't just throw a veneer on the wood, but they use a thick piece of maple as its top and then add a flamed maple veneer to top it off. Furthermore, the frets are in incredible condition, as are the electronics.
Everything seems intact and ready to go, with little to no dings or scratches. (Roughly between $2,000 – $3,000 USD)
This PRS SE 7-String model offers a lot of playability, all accredited to its unique specifications — this can include its 20″ radius ebony fretboard containing 24 frets, ultimately scaling to 26.5″ in length.
Also noticeable are the signature Seymour Duncan Alpha and Omega 7-string pickups, which allow for the right distribution of output and articulation.
This really comes in handy when you're playing complex chords or melodies. Furthermore, it contains a 3-way blade pickup switch, including a functional push/pull tone knob for coil splitting.
Lastly, the cherry on top — the coil-taps for the pickups with a string-through, plate-style, 7-string bridge, really bring this instrument together.
Features
Now, more on the specifications of the guitar. The top wood of the body contains beveled maple, with quilted maple and the back wood is of mahogany. As mentioned before, there are 24 frets, and the guitar scales to 26.5″.
The shape of the neck is wide thin, made of maple with a satin finish. The fretboard is made of bound ebony, and the inlay on the fretboard are birds.
Lastly, the bridge contains a plate style, string through, with PRS-designed tuners. (About $1,015.15 USD)
This guitar contains one of the more original SE designs — as it contains a solid body and slight cutaway. It contains the standard mahogany neck and back, with its carved maple flamed top and rosewood fretboard.
However, what makes this guitar so different? Well, it's one of the more simple models out there, as it's not very flashy, but appeals to a more classic crowd.
It's a great guitar for its price, however, if you'd like something with all of the bells and whistles, then there are other guitars on this list that are more likely for you. (About $999.99 USD)
This is a different type of guitar from the prior ones mentioned: an acoustic-electric guitar! This guitar contains high-quality components, such as a spruce wood top, containing back and sides made of mahogany, a rosewood fretboard, tuners designed from PRS themselves, with the trademarked bird inlays.
Not only is this guitar design aesthetically pleasing to the eye, but the frets are also easily accessible as you go higher up the neck.
Features
Features of the guitar include an Angelus Single Cutaway body type, with top wood made of solid spruce and back and sides made of mahogany. Typically the orientation is meant for right-handed guitarists.
This model has a rosewood fingerboard and the neck shape contains a standard neck carve. It contains 20 frets, and scales to 25.35″. It contains a nice pickup/preamp mounted to the soundhole, made by PRS themselves. (About $879.99 USD)
This is an excellent guitar if you are looking for something sounding of the punk genre, and tonal qualities. Furthermore, there isn't a whole lot to worry about regarding setbacks.
The great thing about the new S2 guitars is that they are virtually reimagined versions of full-fat counterparts — ultimately allowing them to be sold for cheaper!
This version of the Mira has shared a theme with the original –its distinct image comes from its mahogany build and the top containing an asymmetric beveled edge.
More on its build, the outline shape has taken a different form than the original, making it more similar to that of the PRS Santana. The playability isn't affected all that much, however, you'll notice that it's not as hefty as some of the other models, and comes to be a lot thinner as well.
Furthermore, its sound quality generates a lot of acoustic resonance, which gives it a grungy, garage-band type vibe, containing a lot of mid-range. Compared to other models, it has a dirtier, punkier, classical feeling to it. (Roughly $1,228.07 USD)
PRS SE Mira Electric Guitar | Amazon
With instant comfort and playability and an explosive, captivating voice, the SE Mira is a guitar you won't want to put down. Its all-mahogany body and 85/15 S pickups combine to create a balanced, vintage tone that can be overdriven into well-rounded rock tones without sacrificing punch and clarity.
Buy at Amazon.com
Check availability on Reverb
We earn a commission if you click this link and make a purchase at no additional cost to you.
Honorable mentions include:
FAQs
Question: Are PRS guitars worth it?
Answer: Yes, PRS guitars are definitely worth it. Typically the type of guitar a person plays is up to them, there are many things to factor in aside from the cost, such as the sound, playability, timbre, feel, and even the aesthetics. Ultimately, this is something you will need to decide for yourself.
As for the price of an American-made PRS guitar, you'll find that they tend to not stinge out on any of the essentials, from the quality of the wood, hardware, and construction, to the overall sound of the instrument. Yes, these will ultimately drive up the cost of the instrument, however, if you enjoy the sound and feel of the guitar, you'll likely get your money's worth in no time.
Question: Are PRS guitars good for beginners?
Answer: Yes, PRS guitars are good for beginners, but they might be more than someone's budget. However, if you can spare a few bucks, and are very much into guitars, PRS guitars are not a brand to pass on. Should you be interested in taking this route, and buy a PRS guitar as a beginner, then you might want to check out the PRS SE line of guitars.
These guitars offer you the most "bang for your buck" so to speak. These guitars are for one, typically cheaper, they still do contain high-quality components and materials and lastly, they still sound great! To some, these can compete with more expensive models, regardless of brand.
Question: Are PRS guitars better than Gibson?
Answer: PRS guitars and Gibson are equally good, but the PRS sounds much smoother. Gibson guitars are typically found to sound more aggressive, given its stock pickups. Comparing the Gibson Les Paul, for instance, to a PRS single-cut, some would prefer the PRS single-cut. The important thing is deciding which brand is right for you. They both share many similarities as well as many differences.
Question: Are PRS guitars overpriced?
Answer: Some PRS guitars are overpriced, while others have a decent price. You essentially get what you pay for at the end of the day. However, should you decide to go for the cheap-route in buying your very own PRS guitar, it's important to note, that you are still buying yourself a quality instrument.
Question: Is PRS better than Fender?
Answer: PRS is a brand some consider in a league of their own, however, the opinion is completely subjective to each individual's own experience! Many people have been very happy with their PRS guitars, and many people swear by their collection of Fender guitars. You really can do no wrong when it comes to deciding on which brand to buy from.
The important thing is that you do your research and understand what it is you seek from a guitar in sound, playability, aesthetics, components, feeling, tonal qualities, etc.
Conclusion
By now you should have a fairly strong understanding as to what PRS is all about, and how to go about finding your dream guitar from them. There are many options you have in regards to choosing your first, or next guitar! The important thing is that you choose what is right for you.
Perhaps there are some conclusions you've come to realize about PRS after reading this — maybe PRS isn't for you, maybe it's perfect for you, or perhaps this has inspired you to learn more about Paul Reed Smith's brand.
In any case, we hope this helped you gain a deeper understanding of PRS guitars, and even gain a deeper appreciation for all the work that goes into them!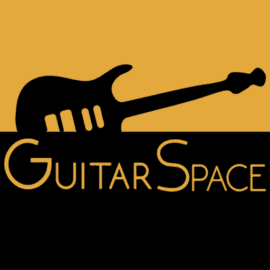 Latest posts by Guitar Space Team
(see all)