So you're shopping for a guitar and keep hearing the name PRS come up. You want to find what is all hype about behind a genuine Paul Reed Smith guitar but don't know where to begin! Well, you've come to the right place.
We'll make sure that you finish this article with the utmost confidence in your buying choice by revealing all of the "Best PRS Guitar Options" so you have somewhat of an idea of what you're looking for, based on the look, sound, feel, and price range. So, keep calm and rock on!
TL;DR: If you want my bottom line up front, these are the top PRS worth considering by use case..
PRS SE Paul's Guitar (Sweetwater / Reverb) – Best Overall PRS Guitar (Value + Quality)
PRS SE Custom 24-08 (Guitar Center / Reverb) – Best Affordable PRS Alternative (Under $1,000)
PRS DW CE "Floyd" (Sweetwater) – Best PRS Guitar for Hard Rock & Metal
PRS SE Silver Sky "John Mayer Model" (Guitar Center / Sweetwater) –

Best PRS Guitar for Soft Rock & Folk

PRS SE Hollowbody II (Sweetwater) –

Best PRS Guitar for Blues & Jazz

Private Stock 35th Anniversary Dragon (Reverb) –

Best Custom High End PRS Guitar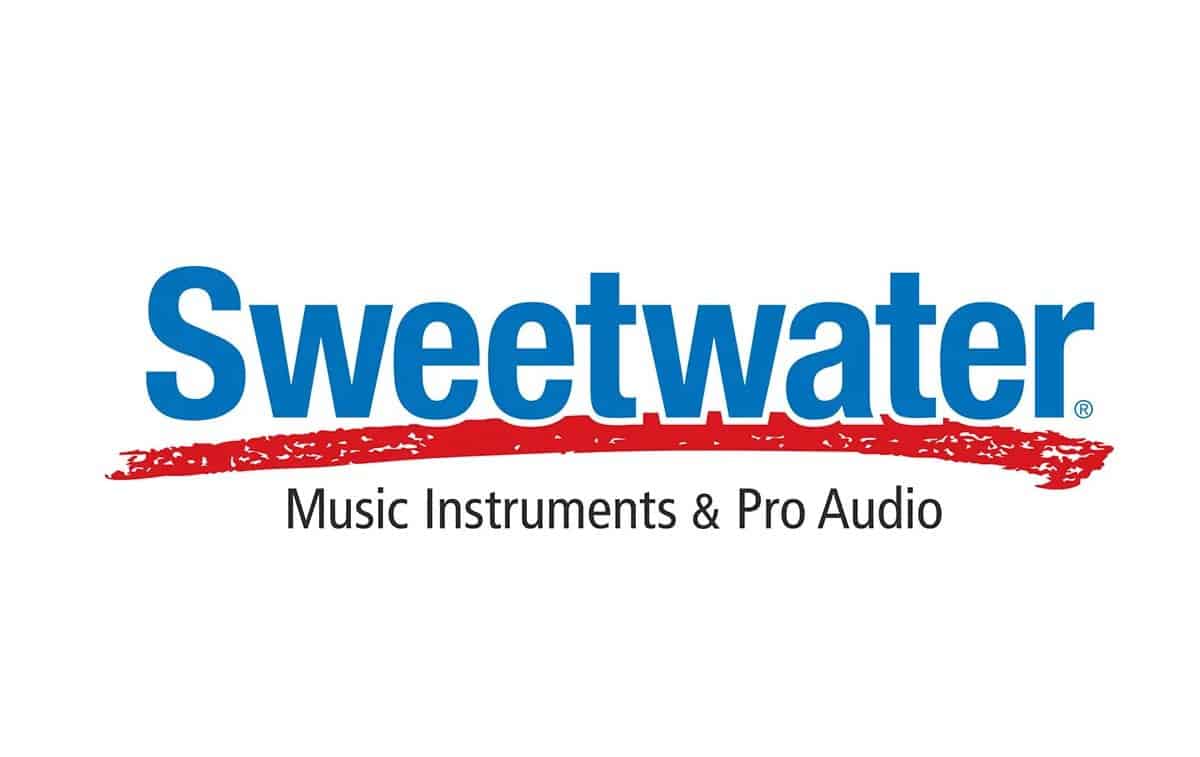 Continue reading for the full story & some additional PRS picks to consider!
PRS Guitars History & Background
PRS Guitars, also known as Paul Reed Smith Guitars, is an American manufacturer that originated in Stevensville, Maryland. Founded in 1985 by Paul Reed Smith, the brand became renowned for its craftsmanship amongst its maple tops and innovative guitar designs.
The brand went on to develop more than just electric and acoustic guitar models, but great bass guitars, amplifiers, and effects pedals too. During the early years of PRS (the mid-'80s), PRS sought an opportunity to expand when the titans of the industry, Gibson, and Fender, were barely hanging on due to the fierce competition from Jackson, Kramer, and other import models.
In response to this opportune moment, PRS made an appearance at several instrument retailers in hopes of generating enough pre-orders for the brand to expand. They were successful in doing so. Therefore, with the pre-orders received and businessman Warren Esanu's investment, Paul Reed Smith raised $500.000. The initial funding allowed the company to launch in 1985 and move to a small factory in Annapolis.
Based on Paul's vision PRS, showcased the PRS Custom, inspired by classic models, but prioritizing playability and aesthetics.
The Legendary PRS model had a quality mahogany neck, a matching mahogany body, and a maple cap. It came with customized tuning pegs and hardware built-in with a patented vibrato and most importantly played better than most Strats and Gibsons of the time.
"Why would they buy our stuff unless it was prettier, or played better, or sounded better?"
said former Gibson president and CEO Ted McCarty and Paul Reed Smith's mentor. Roughly a decade later, PRS debuted in his honor the popular McCarty model in 1994.
From humble beginnings, growing to what we are more familiar with today, PRS continued to experiment and implement new designs, finishes, and fretboard ornamentation, including many pieces of hardware.
They also continued to innovate the overall sound of the instruments by designing their bridges, tremolo systems, locking tuners, and pickups. .
Why are PRS Guitars so Expensive?
When you look into it, it is no surprise why PRS guitars are so pricey, and, more importantly, worth it. So, we'll explain it in a nutshell: American-made PRS guitars are more costly than other competing brands due to more than a single factor.
These factors can include the manufacturing methods used, the cost of labor and materials, and the build quality. If this is off-putting to you as a less experienced player or money-cautious musician, fret not because PRS also offers overseas-made models at a lower price. And these models are gig-ready right out of the box.
Let's dive in deeper and break down the guitar's high cost.
Build Location
You'll first notice how we said "American-made PRS guitars," yes, the manufacturing location can make all the difference. This doesn't just apply to electric guitars but acoustic guitar models as well! Many brands have this problem/solution depending on how you look at it.
In the earlier years, guitar manufacturing occurred entirely within the United States, slowly shifting offshore. They didn't keep the manufacturing of the instruments entirely within the United States to take advantage of lower-wage workers from across the globe, allowing high-quality instruments to be built for cheaper on their affordable series.
Gibson and Les Paul are so expensive because of their craftsmanship. The American-made PRS is no different. You'll find tilted headstocks, fretboard inlays, curved tops, top-notch fretwork, and better hardware.
They play and sound better, even if they look similar to offshore models. Play a SE and its CE counterpart back to back, and you will know.
Many guitars take a lot of time to construct and require an even greater amount of skill from the luthiers. However, this can vary as many musicians have different tastes and beliefs about what makes the better tone, sounds, or aesthetics. For PRS, this can result in more time and effort to complete, which can ramp up the costs.
PRS Guitars Build Quality
Quality relates to the instrument's looks, feel, and sound. More specifically, we're talking about materials and manufacturing processes. So, let's first discuss the tonewoods incorporated in PRS guitars.
They are highly regarded for carefully choosing quality tonewoods, with unique characteristics, like "no dead spots" or a "10 Top," as they would put it. To clarify: no dead spots refers to multiple locations on the fretboard where the sustain for a single string is shorter than its adjacent fret. This occurs because the strings cause the neck to vibrate.
All guitars have at least one dead spot; however, you can play around with it and move it elsewhere, for instance, on songs that you need the note to sustain well. A 10-Top will naturally have a "10" written or stamped on the back of the headstock in the top right corner.
Then other components will come into play, including care and attention to detail when selecting and developing guitar parts such as the pickups, electrical components, and tuners. The hardware is an important piece that can also rack up part of your instrument's bill resulting in either excellent or poor playability.
Business Costs
Finally, you have standard business costs. Factories, taxes, utility costs, customer support and services, employee benefits, advertisement, etc., need to be covered by sales.
Why Shop PRS?
There are many good points as to why you should shop for a PRS guitar, but to keep things short, we'll only cover the most important ones.
High-Quality Materials
To begin with, these guitars are crafted with great care for the instrument, using only the highest quality materials and components. This can include the tonewood, the electronics, and pickups, you name it.
These guitars are quite a work of art in their own right. They compare head-on to Gibson and Fender's vintage instruments. Check out our full PRS vs. Gibson comparison here.
Fantastic Playability
Secondly, Paul Reed Smith's guitars are fantastic to play. They have a little something for everyone, whether you are a new guitar player or an experienced guitar player looking for something in particular. PRS Guitars does not disappoint.
As with the point mentioned above, there's something for everyone. Ultimately, you're getting top-notch quality. Should you be shopping for a guitar amplifier, PRS has some excellent amplifiers; from the PRS Sonzera 20 to the PRS Sonzera 50, you can't go wrong.
Constantly Evolving
Furthermore, after keeping up with Paul Reed Smith as a brand, you'll find they are constantly evolving. Brands like Gibson and Fender tend to make the same quality instruments over decades — PRS is much like them; they are built to last and stand the test of time through their design but also bring new models every few years.
Quality Accessories
Their cases are top-notch and quite pricey, as they should be to hold a potential $3000 – $4000 guitar. The cases not only look good but feel good, and so does all that comes with your new guitar.
Variety
Lastly, PRS guitars have options, whether you are a beginner looking to start out, you can order a cheaper model from overseas, or an experienced user, you can go all-in on an authentic PRS American-made guitar.
Best Working Guitarist Models (SE Series)
The SE series is PRS's successful endeavor in making its premium guitars affordable for the everyday player. The concept of affordability for PRS, as you'll see from the price, differs from the typical Fender/Squire contrast of quality and price.

PRS SE guitars are upper mid-range quality instruments that could get you through any gig. They are not exactly cheap, but they pack tremendous value at a reasonable price.
Paul's guitar takes all the appeal and versatility of the best PRS models into an elegant single-cut body. It plays as well as you would expect it to, with easy access to all the fretboard, solid tuning stability, and a wide palette of sounds.
What I love the most about this guitar are the electronics that allow the blending and mixing of every possible humbucker and single coil tone.
Pros
Classic look and feel

Easy to play

Versatile instrument

Excellent tuning stability and intonation

Great Tone
Cons
Pickups start to crack down at very high gain
Like the Stratocaster for Fender, The Custom 24 is the pivotal PRS model that started it all for the brand. It hasn't changed much since its first design, apart from adapting to today's modern electronics.
The SE version is not too far off the main line one. What I love about this guitar that makes it my favorite of the SE series is the "dual single-coil" mode that turns it practically into a Strat. A guitar doesn't get more versatile and easy to play than the custom 24 SE at under $1000.
Pros
Classic look and feel

Super versatile guitar

Excellent single-coil clean tone and aggressive, distorted humbucker one

Easy to play neck
Cons
Pickups start to crack down and lose definition at very high gain.
Further Read: PRS SE Custom 24 Review & Guide.
The Silver Sky looks like a Strat, plays like a PRS, and sounds like both. I wouldn't blame anyone for thinking it's a new Fender model, and there's nothing wrong with that. It is, in fact, what makes it special.
PRS has stretched the limits of the most versatile guitar model and added hotter pickups with a rounded, warmer tone that easily goes to crisp clean and crunchy. Besides the wider neck, all the rest is as solid as it is on a Strat. Even the tremolo system doesn't disappoint.
Considering it's a few hundred dollars cheaper than the rest, it might be your first serious mid-range PRS.
Pros
Outstanding clean and crunch tones

Versatile guitar for everything from blues to rock

Easy to play neck

Comfortable, slick body shape
Cons
Pickups don't handle high gain for heavy genres
Further Read:
This thin, elegant instrument is one of the best modern guitars to capture the essence of the hollow-body vintage look and sound. If you're into jazz, blues, and the mellower side of rock it doesn't get any better without spending a fortune.
I love the balance that the humbuckers mixed with the hollow body provide. The tone is warm and rich, with a spanky mid-range that cuts through the mix. The wide fat neck and the PRS signature bridge make playing easy, and the guitar is a reliable gig workhorse.
Pros
Excellent for jazz, blues, and most rock

Excellent tuning stability and initiation

Easy to play fast neck

Responsive dynamic humbuckers
Cons
Not the best for heavy music
Best Pro Player Models (CE Section)
The Pro series looks like the SE, but the components, for the most part, change. Pickups, hardware, and tonewoods are premium, while all the production is done in the US.
The CE 24 is one of the most versatile Semi-Hollow guitars. It's a true jack-of-all-trades that stands in the middle of the low-gain and high-gain world, excelling at both.
It's warm and articulate for cleans and crunch, but it can rock heavier genres due to the hot 85/15 humbuckers. There is a unique roundness to the guitar's tone when you plug it in any clean amp or console that's hard to recreate for a lesser price. Solid tonewoods and high-end hardware make the difference here.
Overall I'd bring this instrument to any big gig, apart only from heavily down-tuned metal.
Pros
Extremely versatile for mellow and heavy genres

Classic look and feel

Pure vintage clean and crunch tones

Easy to play neck

Reliable for the stage and studio with rock solid tuning stability/intonation
Cons
The pickups will shrill with a lot of gain on low notes

The price
If you're into heavy metal or any high-gain genre, the PRS DW CE is your Les Paul and Van Halen Frankestrat in one guitar. Modern but classic, mean but sweet; it's what I'd bring to every metal concert without thinking about it twice.

Apart from the superb playability and easy-to-access high frets with all high-end PRS, the pickup on this guitar will strike a chord. Generally, the issue with hot humbuckers is the natural compression they give to every sound, distorted or not.
The Mojotone Dustie Waring (DW) Tomahawk humbuckers manage to stay dynamic and, most importantly, separate every note when playing open distorted chords – a sign of an impressive metal guitar.
Pros
Very versatile, even beyond heavy metal

Great dynamic hot pickups

Excellent note articulation at high gain

Easy to play fast neck

Reliable Floyd Rose
Cons
Can't handle down tunings well due to the Floyd Rose

Expensive
The authentic PRS Paul Reed Smith showcased in the 80s, and won all guitar fair attendees' attention, is back with a modern twist. No guitar screams PRS more than the PRS CE 24.
Two knobs and one switch are enough to bring out the entire tonal palette of this instrument when combined with a push/pull knob. For what I play with my band, a mixture of rock, blues, and some heavy elements here and there, this is the guitar I'd take to tour the world.
The tremolo is as good as you would expect from the best of Strats, leaving space for abuse and never worrying about the intonation.
Pros
Classic look and feel

It's perfect for vintage and modern tones.

Very versatile

Reliable on stage and studio

Solid tuning stability and intonation
Cons
It can't handle too much down tuning

Expensive
I did not want to skip the CE 24 just yet without suggesting my favorite design. The vintage guitarist community won't like this, but I'd prefer a Sunburst on my PRS any day, even more than on a 59 Les Paul!
Best Studio Models
There's no need to go into technicalities to explain why studio models are better than the pro series. The difference might be slight for the average player but is highly noticeable when the guitar is expected to deliver on a high-level situation or, the most serious, the studio.
Simply put, you could go through a world tour without needing to tune the guitar in the middle of a show or have perfectly intonated chords in the studio that don't need much work on post-production.
You could achieve a similar result with the Pro series; however, the studio models have more reliability and faster responsiveness. Most likely, the PRS John Mayer uses, for example, is of the same quality as a studio model and not the pro series.
The only con for most of the models is the price. For instruments priced $5000 and above, PRS ensures the players don't lack anything.
This model is as responsive and versatile as few guitars have even been. Beyond the crazy delivery of the PRS 24 CE, the 10-top adds a third pickup, more tonal combinations with push/pull coils and a true vintage P-90 that sounds like it was from the 60s.
It merges the best of a Gibson Les Paul and Fender Stratocaster with an easier-to-play neck and rock-solid tuning stability.
Pros
Extremely versatile and reliable

Pure, rich vintage tone

Perfect intonation, resonance, and solid tuning stability

Great for anything apart from very heavy genres
Cons
The best-seasoned Tonewood that PRS offers are the ones that make up this expensive yet unbeatable rock machine. It shares all the pros, including reliability, premium hardware, and tonal combination of the 10-Top but adds the delicate touch and tonal 'aftertaste' of the unique blend of woods.
Cocobolo, Torrified Maple, and exquisite craftsmanship make the guitar a joy to play and watch on stage.
Named after the legendary electric guitar pioneer Ted McCarty, the 594 does justice to his legacy for vintage and modern guitar lovers. It embodies what the best technology and love for tradition add to a guitar.
The McCarty 594 10-Top's TCI-tuned 58/15 LT pickups are possibly the best double pickup combination I have ever tried. The guitar, in the right hands, sounds like a classic record plugged into any tube amp.
I prefer the most from the studio series as I feel it has more character. It doesn't need any extra pickup or gets any more modern to deliver absolutely the best studio performance.
Pros
Classic look, feel, and tone

Highly reliable for extensive touring and studio.

Solid tuning stability and intonation

Excellent pickup combination

Versatile guitar
Cons
PRS Private Stock
Every guitar builder reserves a special spot for instruments that wow even non-guitar players with pure class and worth. Imagine a small Stradivarius section of guitar that few lucky ones can afford.
The Dragon was born out of Paul Reed Smith's childhood dream of having a dragon carved into a guitar. Now that he made it a reality, it's other guitarists' dream to own it!
The best of the best was put into this instrument, as with all the Private Stock ones. It's almost a "show-off" of what PRS can pull off when given complete freedom to experiment.
It is very expensive, almost too much to be played on stage but collected and saved for a few, very special occasions. The only Con is the price, as with the studio guitars.
Which PRS Guitars are Made in the USA?
While PRS is historically an American manufacturer, not ALL PRS guitars are made entirely in the United States.
The following PRS series are made in the USA:
PRS Private Stock Electrics
PRS Core Electrics
PRS S2 Electrics
Notably, the popular PRS SE lines are manufactured overseas, but with the same attention to detail (according to the PRS website). The Bolt-on Electrics are also typically manufactured (at least in part) outside of the United States.
PRS Guitars Historical Timeline of Key Events
Here's an overview of Paul Reed Smith guitar history, with important milestones:
1985

:

Paul

Reed

Smith

found

s

Paul

Reed

Smith

Gu

itars

in

Ann

apolis

,

MD

1987

:

PR

S

introduces

its

first

production

model

,

the

Custom

24

1989

:

PR

S

introduces

the

first

production

Floyd

Rose

trem

olo

system

1990

:

PR

S

introduces

its

first

Artist

series

guitars

1993

:

PR

S

introduces

the

PR

S

SE

range

of

guitars

1995

:

PR

S

introduces

the

Hollow

body

and

Single

cut

models

1999

:

PR

S

introduces

the

Dragon

pickups

2002

:

PR

S

introduces

the

Trem

ont

i

signature

model

2004

:

PR

S

introduces

the

Mir

a

and

McC

arty

models

2008

:

PR

S

introduces

the

SE

Custom

24

2013

:

PR

S

introduces

the

S

2

line

of

guitars

2015

:

PR

S

launches

the

V

ela

and

the

S

2

V

ela

models

2018

:

PR

S

introduces

the

Silver

Sky

guitar
Who Plays PRS Guitars? Famous Fans
PRS has an extensive list of professional guitarists using their rigs, but here's a list of some names even casual fans might recognize:
Carlos Santana (PRS Custom 24, PRS Santana III)
Mark Tremonti (PRS Tremonti Signature Model)
Orianthi (PRS Santana SE)
Lzzy Hale (PRS SE Custom 24)
John Mayer (PRS Super Eagle II)
Dave Navarro (PRS DC3 and Angelus)
Neal Schon (PRS Custom 24 and Singlecut)
Alex Lifeson (PRS Custom 24 and Singlecut)
Brent Mason (PRS Custom 24 and Singlecut)
Paul Reed Smith (PRS Signature Model)
Mark Knopfler (PRS Modern Eagle II and Angelus)
Peter Frampton (PRS Custom 24 and Singlecut)
Slash (PRS Custom 24 and Singlecut)
Gary Grainger (PRS Grainger Signature Model)
John McLaughlin (PRS Custom 24 and Singlecut)
FAQs
Conclusion: Finding the "Best" PRS Guitars
By now, you should have a fairly strong understanding of what PRS guitars are all about and how to find your dream guitar from their vast selection. There are many options when choosing your first or next guitar!
The important thing is that you choose what is right for you. PRS has an incredibly broad range of guitars, meaning the best PRS guitars are mostly a personal decision. Still, we've highlighted some of the top ones by category / use.
Perhaps there are some conclusions you've come to realize about PRS after reading this — maybe PRS isn't for you, maybe it's perfect for you, or perhaps this has inspired you to learn more about Paul Reed Smith's brand.
Bottom Line Summary: Again, here's where we stand on the top options by genre and budget:..
PRS SE Paul's Guitar (Sweetwater / Reverb) – Best Overall PRS Guitar (Value + Quality)
PRS SE Custom 24-08 (Guitar Center / Reverb) – Best Budget Alternative (Under $1,000)
PRS DW CE "Floyd" (Sweetwater) – Best PRS Guitar for Hard Rock & Metal
PRS SE Silver Sky "John Mayer Model" (Guitar Center / Sweetwater) –

Best PRS Guitar for Soft Rock & Folk

PRS SE Hollowbody II (Sweetwater) –

Best PRS Guitar for Blues & Jazz

Private Stock 35th Anniversary Dragon (Reverb) –

Best Custom High End PRS Guitar
In any case, we hope this helped you gain a deeper understanding of PRS guitars and even a deeper appreciation for all the work that goes into them!