Ahh, the mighty Telecaster. The famous guitar catalyzed the electric guitar industry to become what it is today. Without the Telecaster's original creation years ago, your favorite electric guitar may not have ever existed…
While other guitar manufacturers had been mass-producing instruments since the early 1900s, the Telecaster was:
the first mass-produced solid-body electric guitar,
the first mass-produced guitar with a bolt-on neck, and
the most commercially successful guitar ever at the time of its release.
(That sure looks good on a resumé, doesn't it?)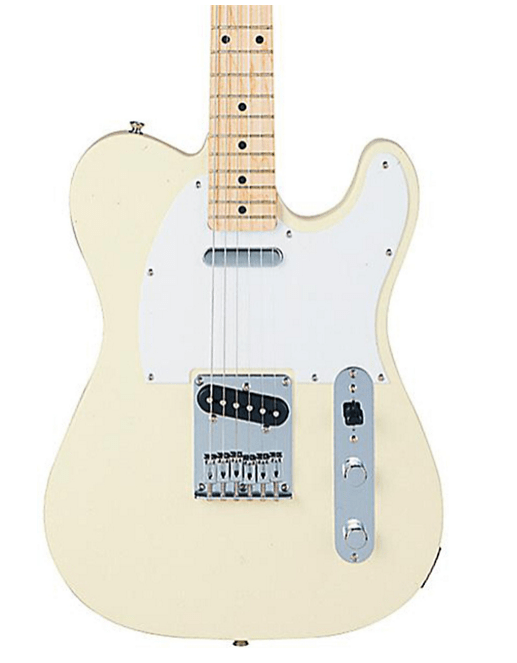 Leo Fender and his team of innovators and luthiers spent about 15 years planning and perfecting this Telecaster special electric guitar design they called the Fender Esquire, which launched in 1950 and had… well, some issues. It only had one pick-up, for example, which was promptly changed, and the makers left out a truss rod, meaning bent necks were a strikingly common occurrence.
Only 50 Esquires were produced before Fender changed gears and began producing a similar guitar with a dual single coil called the Broadcaster. But after being confronted with some copyright issues, the guitar was manufactured with only "Fender" on the headstock (and no "Broadcaster" anywhere), which cleverly became known as the Nocaster.
Finally, in the summer of 1951, the design of the classic Telecaster was finalized, the copyright issues were sorted out, and the famous Telecaster was released—a guitar that would change the face of the guitar and music industries alike.
Fortunately, Fender's child-company, Squier, produces a more affordable version of the Fender Telecaster, bringing the revolutionary axe to both beginners and starving artists. Read on to learn about the Squier Affinity Telecaster!
Squier Affinity Series Telecaster Specifications
Body
The Affinity Series Telecaster (often incorrectly referred to as the squire affinity telecaster) has an iconic body shaped out of a single piece of alder wood, a tonewood that lends itself to clear, well-rounded tone with highly responsive lows and thick mids. The highs have a slight shimmer to them, but not so much that they become abrasive.
The body in the Squier Affinity Series is a slightly thinner version of the Fender Telecaster, but it does come in all of your favorite Fender finishes, including solid race green and race red, butterscotch blonde, two-tone sunburst, and more. The Squier guitars finish is quite thin though, so small chips or scrapes will likely go all the way through to the wood.
Neck
The Tele neck in the Fender Affinity is marvelous. A maple neck with maple fretboard and matte finish, plus a pleasant handful of "C"-shaped curvature, the neck feels powerful to the touch. You simply can't resist slamming your first fat chord or busting out blues riff up to the 21st fret and back when you first pick it up. Consistent with the original Fender design, the Fender Squier Affinity has a bolt-on neck, giving the guitar a little bit more of a twangy bite than its set-neck counterparts.
Pickups
The Affinity Telecaster comes with two vintage style single coil pickups in neck and bridge positions. Although both pickups are the same mechanically, the bridge pickup is set at an angle. This provides more electric basses response on the lower strings and more treble glimmer on the higher strings, which helps in giving the Tele its classic vibe.
Since the Affinity Tele is, after all, a budget guitar, the pickups are not going to be legendary, but they certainly deliver some solid, twangy Tele tone. A common complaint is that the pickups give a bit more hum than their Fender alternatives, but for a beginner, they're plenty good.
Hardware
The hardware seems to be the area that Fender Squier went cheap on more than anything else, very different from the Classic Telecaster—which is kind of good because cheap hardware is better than cheap tonewoods. The Tele comes with a master tone knob and master volume knob, as well as a 3-way pickup selector switch. The knobs feel pretty cheap and often get loose, and the jack could be fortified a bit better.
Overall, the hardware is fine, but it's definitely not great. Surprisingly, the tuners are pretty solid and don't beg to be replaced right away.
Scale
Consistent with Leo Fender's original designs, the Affinity Tele has a 25.5" scale length. A scale length of 25.5" provides the Squier Affinity series a bold, powerful tone with clear, precise lows and beefy mids. This combines wonderfully with the natural tone of the alder body and the choice of single-coil pickups to provide the Tele classic vibe that is so sought after.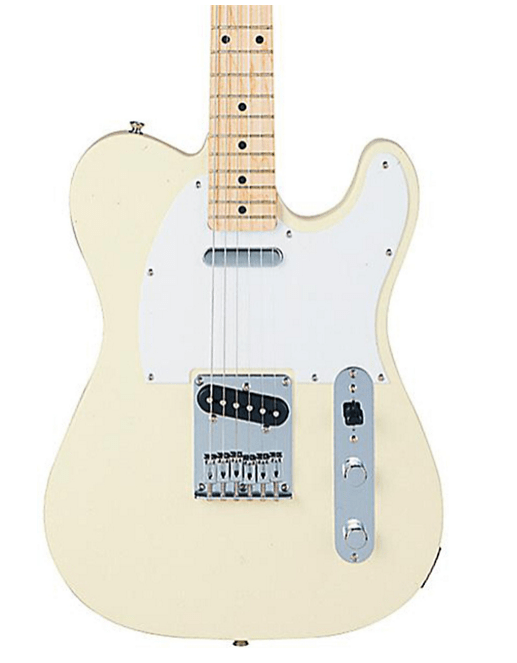 Read our full Squier Classic Vibe Telecaster Review.
And it even sounds good?!
Yes. Yes, it does.
Speaking of Sound…
While the tone in the Fender Squier certainly is no replica of the guitar's more expensive big brother, it gets the job done for a budget guitar (and then some). The Affinity Tele delivers a crisp, bright tone with a powerful low-end and nice highs, although the highs are not shimmery like they would be on a Squier Affinity Strat guitar.
Notably, the pickups of the Squier guitars do deliver a tone that comes out a bit thinner than a Fender Telecaster would produce, but let's be honest… that's to be expected from a budget guitar.
With its alder body, single coil pickups, bolt-on neck, and classic Fender Affinity scale length, the Telecaster is certainly more suited for blues, jazz, post-rock, country, or similar genres that thrive on clean (or mostly-clean) tones.
Metal, screamo, and hard rock may not sound great through a Tele—but hey, try it out at your local instrument store first if you're curious… it could be just what you're looking for.
The Tele twang is iconic and bold and has been the choice of many famous players over the years, including Buck Owens, Clarence White, Keith Richards, and Jimmy Page (who also frequented a Gibson Les Paul). While the Squier Affinity Series Telecaster is not likely to be played on the next big hit, it's more than enough for a beginner/intermediate player or as a backup guitar.
In conclusion
Pros:
Solid alder body
Beautiful matte finish maple neck with maple fingerboard
Classic Fender 25.5" scale length
Versatile for clean/mildly-distorted genres
Cons:
Cheap hardware – especially the knobs
Pickups are okay, but you may want to replace them
A thin coat of body finish
Thinner body shape
FAQs About the Squier Affinity Telecaster Guitar
Question: Is the Squier Affinity Telecaster Guitar covered in real wood?
Answer: Yes. The body of the Squier Affinity Telecaster Guitar is covered in poplar, and this model is available in 4 different shades including (black, white, red, and soft brown).
Question: Where is the Affinity Telecaster Guitar manufactured in?
Answer: The Squier Affinity Telecaster is manufactured in several countries including China, Korea, Indonesia, Mexico, Japan and the United States.
Question: Is the Squier Affinity Telecaster Guitar Good for Begginers?
Answer: Yes, this guitar is an excellent choice if you are a beginner, as it has a straight neck, leveled frets and produces an excellent sound, making this guitar worth the buy!
Final Thoughts
Overall, the Squier Affinity Telecaster is a great guitar for a beginner or just someone looking for a cheaper axe to throw around. It looks beautiful, the hardware is mostly reliable (including the tuners, which is noteworthy for a budget guitar), and the tone is surprisingly good given the guitar's cheap price tag, although the stock pickups are admittedly a bit thin and hummy.
One of the most noteworthy things about the Squier Tele is how full and strong it feels in the hands.
Overall, I give the Squier Vintage Affinity Telecaster a rating of 4 out of 5.
This guitar isn't going to change your life, and you will probably want to make some mods on it before taking it on stage at a bigger room, but as a backup or a beginner guitar, the Squier Classic Vibe it's more than satisfactory.
The body and neck construction is overall pretty great, and the number one flaw on it is definitely the pickups, which could be easily replaced. Great job on this one, Squier! Keep up the good work.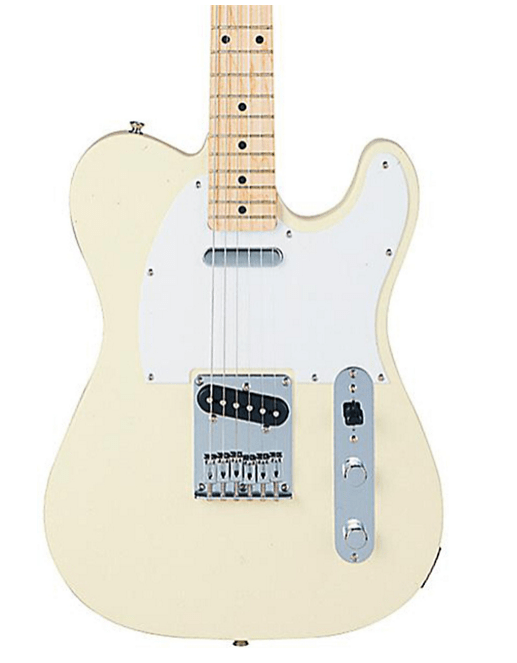 My Pick for Most Players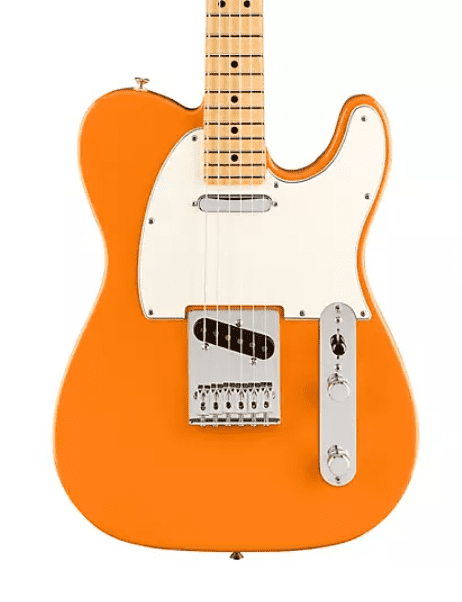 Recommended Reads:
Latest posts by Guitar Space Team
(see all)