Learning guitar online evolved from the chosen endeavor of a few dedicated players to the standard way most pick up the guitar. Home-recorded YouTube videos left their place for engaging high-quality content and interactive app like Yousician.
As real-time feedback gaming style learning is becoming the standard for guitar apps, I want to analyze its limits and share my top Yousician Alternatives.
I stand in a particular position when it comes to online learning. As a player who started guitar online but then became a professional in the old-school "play with better musicians" way, my expertise lies in both camps. I will share that experience and a few helpful tips on getting the best out of interactive guitar apps.
Top Yousician Alternatives at a Glance
GuitarTricks – Most intuitive and easy to learn Yousician alternative
GuitarTricks is a great platform alternative with tried and true approachable methods for learning to play guitar. It's personally one of our favorites here at GuitarSpace, and one of the most common recommended fits for aspiring guitarists.
Better Pick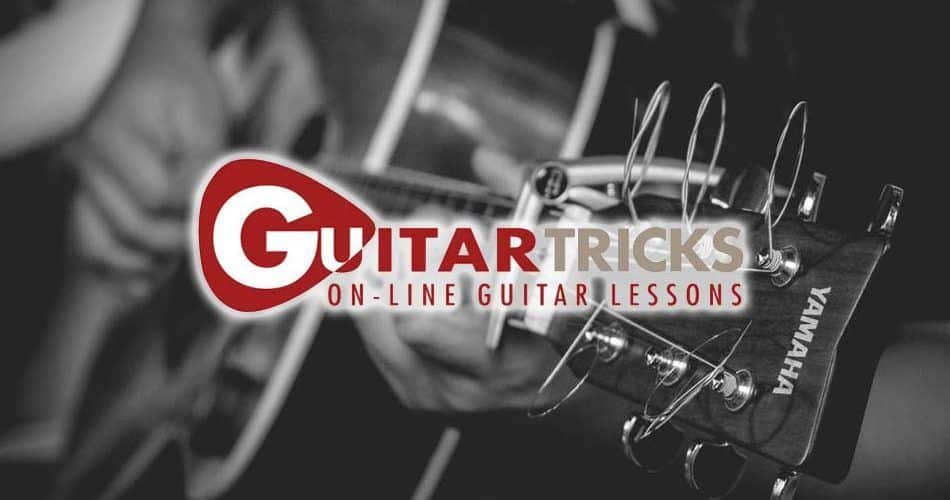 TrueFire – Biggest library and world-class teachers
Truefire was one of the first serious websites to teach guitar online. Nowadays, it's so respectable that the best guitarists of the caliber of Steve Vai publish their lessons on the platform.
Why Go with TrueFire?
TrueFire is Well Worth it
TrueFire has the widest selection of lessons, teachers, and guitar styles to choose from. There is some literally something for everyone, including plenty of FREE lessons to get started. Well worth it!
Sign up Here
Get the Cyber Deal Blitz 70% Off
We earn a commission if you make a purchase, at no additional cost to you.
Rocksmith+ – The most entertaining and better gameplay experience
Ubisoft is a giant in video games and software that far surpasses guitar companies on the gameplay and technical side of apps.
Gibson App – Best Library interactive lessons
The Gibson app is relatively new to the game but insists on offering continuous new lesson content for guitarists.
Fender Play – Best for beginner and intermediate players
Both the app and website offer a user-friendly route to starting guitar, learning songs, or improving your skills. It's a bulletproof option for all but advanced guitarists.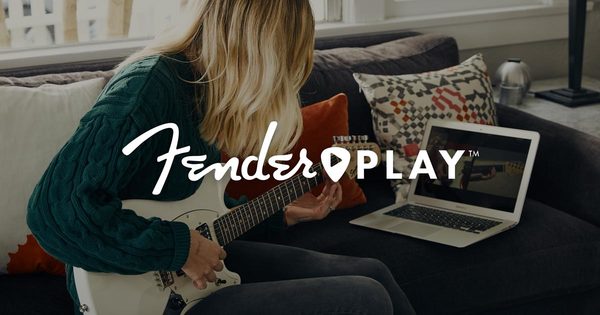 Justin Guitar – Best for complete beginners
Justin started my and probably a million other players' learning path through his YouTube channel. Today he still is the best free and paid resource for beginner guitar.
Lick Library – Best for learning specific styles
All Lick Library lessons are dead on correct up to the smallest detail and taught by the best professional musician in the UK and US.
Beato Guitar – Best music theory and ear training lessons
Rick Beato is the start of music lessons on YouTube due to his incredible knowledge of music. Likewise, his guitar lessons focus much on giving players the musical basics they mostly avoid learning online.
Are Gaming Style Guitar Apps Good for Learning Guitar?
Technology advances far faster than music, and that's well-accepted by now. The last 50 years saw more changes in how we produce, play, listen, and ultimately learn music.
Having figured out faster and cheaper ways to do the hard things is undoubtedly a blessing, but does that technological advancement eventually always lead to better results in the personal journey of playing guitar?
With software now trying to become more educational rather than only entertaining, there's even more confusion in the overly saturated online guitar lesson world. What is best, an in-person teacher, a recorded lesson, or a 2022 guitar app?
Upfront, my stand is that there is nothing better than a guitar teacher and real-life experience learning guitar. All online efforts aim to get as close to the real thing as possible. They fit someplace in the learning journey, but there are better solutions for the first days of playing or once you play at a high level.
The History of Interactive Guitar Software
Since Guitar Hero was released for PlayStation, video games and later apps evolved beyond toy guitars to real instruments. The first and most significant credit gaming style software have is they introduced countless players to the instrument.
Connecting a real guitar and learning while playing initiated even casual music listeners to rock and metal. I clearly remember my friends in high school who had no idea who Metallica was until they tried to play Master of Pupper in Rocksmith.
However, only a few then managed to bridge the gap of playing the real thing with others after mastering it on the game.
Recorded guitar lessons aim to recreate the real-life feeling as best as possible and deliver the right information and experience. On the other hand, gaming-style apps focus more on the aspect which recorded lesson lack – interactivity with the teacher. The teacher, in his case, is the app that listens to your playing and lets you know if you are doing it right.
Gaming Style Guitar Apps/Software Pros
They are fun and keep players with a guitar in hand for hours. The guitar is supposed to be fun, and even practicing shouldn't be a chore. One thing that Yousician and most game-like software do is they keep you there, wanting to go deeper in the game.
Getting real-time feedback on the notes and timing will save you from learning things the wrong way. Even my friend who played guitar hero with toy controllers developed good timing by pressing the buttons along with the song!
You don't need a good amp or effect pedals to play along.
They are an excellent resource for learning and practicing songs.
They are compatible with most systems and don't require advanced hardware.
Generally, apps will have other functions, such as tuners, chord charts, metronomes, etc.
Most apps give a limited free trial to help you evaluate and perks.
Gaming Style Guitar Apps Cons
Instant feedback technology is still getting there. Depending on the software and hardware, it might give you the wrong results. For instance, while practicing the blues pentatonic scale on Yousician and playing the notes one by one, I started noodling random licks on the scale and got perfect scores almost half the time.

The song libraries are often limited, and you will find fewer "essential" guitar songs than you expected. After Guitar Hero, acquiring licenses to use songs got more complex resulting in libraries filled with songs from smaller artists/bands.

The instant feedback is limited to only playing the right tone on time. Touch, vibrato, feel, and groove are tough to teach, even for a private teacher.

Some players tend to become "screen dependent." I had a remote student once who would play all day on Rocksmith but never touched the guitar or delivered the same playing by himself or with others.

Even when songs are hard to play, the approach software gives to teaching is all focused on beginners. Very few intermediate or advanced players would choose to learn a song with interactive tabs rather than by ear or from a lesson.

The apps are, in simple words, animated tabs that come with all the cons of guitar tablature. From my experience, tablature can hinder your ear training progress, forcing you to use your eyes more than your ears.

Most apps' are limited, and the full version cost as much as the subscription to giant platforms like GuitarTricks of Fender Play.

You lack the connection between teacher and student, whether online or in person. I would not have become the player I am today if I didn't aim to reach the level of my long-time teacher

Tim Pierce.
About Yousician
Yousician shares many of guitar apps' general pros and cons and allows learning other instruments.
What I like about Yousician is how straightforward the app is. You only need your phone and a guitar and can start a free trial immediately, guided by a simple interface. The missions involve guitar playing basics and are laid out nicely, as a pro guitar teacher like Marty Shwartz does.
When I purchased Yousician, like many, I wanted to access the lesson Metallica members had recorded exclusively for the app. This is the best exclusive content the app ever released; however, only a little happened after that of such importance.
Even the video playthroughs and lessons could be better compared to the video quality and close-ups of websites like TrueFire or The Best YouTube Channel.
Another aspect superior to most apps is their fast-responding customer service helping with common issues setting up the app.
Other Gaming Based Guitar Apps
Comparing apps to platforms without setting some rules would be unfair, as their teaching method is entirely different, while the library of songs and lessons is incomparable.
The main criteria used to make a list are which apps can deliver the best teaching experience and which keeps you playing (guitar) more. Being easy to use, fun, technically stable, and having a vast library of songs and lessons all complete these aspects.
GuitarTricks is an excellent online learning alternative to Yousician primarily because of its extensive lesson library and specialized learning paths. It offers a comprehensive curriculum, with courses designed by professional guitarists.
The platform focuses on teaching through popular songs, which makes learning enjoyable and relatable. GS provides access to a community of learners, creating an environment of shared growth and learning.
Better Pick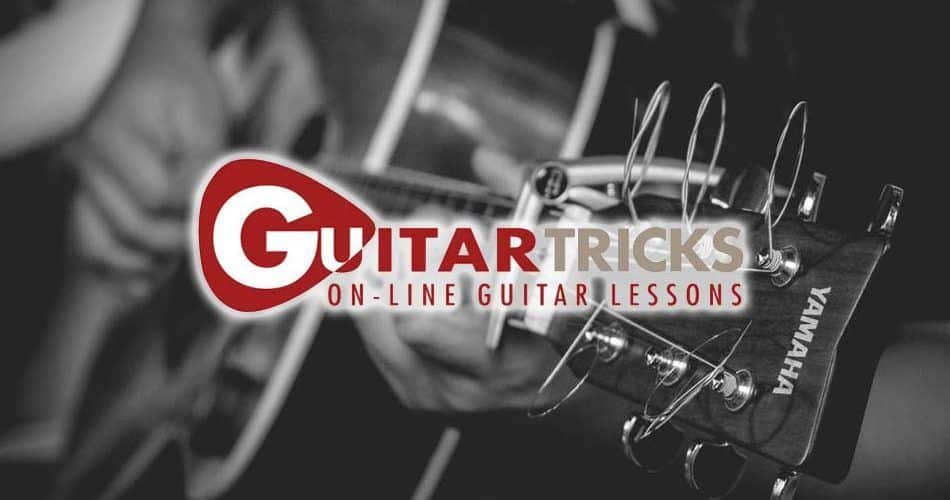 Pros
Greater range of lessons covering various genres and techniques.
Features high-quality video tutorials, making learning easy and effective.
Offers specialized learning paths for different skill levels.
Provides access to a vibrant community of learners for peer learning.
Lessons are based on popular songs, which enhances the interest of learners.
Free trial available to test the platform before committing.
Cons
It can be more expensive than other online learning platforms.
The interface is not as interactive as some alternatives.
It might be overwhelming for beginners due to the extensive library of lessons.
Lack of real-time feedback can slow down the learning process.
Here's how GuitarTricks compares directly to some of their top peers for guitar learning:
The Gibson App
The more similar experience to Yousician is the Gibson app. What it does best is the continuously updated songs and lessons. However, it's a more expensive alternative with a more basic gaming experience.
Gibson provides content for the app regularly and keeps a more down-to-earth approach. Simply said, it sacrifices some of the fun to teach guitar better. I like it more for teaching, yet it doesn't keep me playing as much as Yousician does.
Considering the price, it could improve the player's experience and plain interface. A very similar to the Gibson app and Yousician that aces contemporary design and the player experience.
Pros
The lessons are solid.
Content is frequently updated.
Perks if you own Gibson or Gibson sub-brand guitars.
Cons
The interface and "gameplay" is not graphically impressive

There are errors while detecting notes
Gibson App Compared to Peers
Here's how the Gibson App measures up to competitors:
Rocksmith+
Rocksmith took the lead from Guitar Hero by replacing the toy guitar with a real instrument. It offers the same fun but does so by keeping your real guitar chops up.
The most significant advantage Rocksmith+ has is that it offers a PlayStation and Xbox gaming experience that surpasses any mobile app. Connecting the guitar with a cable to the pc or console ensures that there is little to no error in the software's ability to detect if you're playing the right thing.
Rocksmith has been around for a decade, and it's no surprise the library of songs is bigger than most apps, especially for electric guitar. There's no trial period, but you only pay once and access everything.
Also Read: Best Guitars for Rocksmith Guide.
Pros
Very fun and interactive
Correct notes and timing detection
More focused on songs than lessons
A vast library of electric guitar songs
Cons
One-time expensive fee
No trial period
Online Guitar Platforms/Teachers
Having lessons from a real guitarist, pre-recorded or remote, will improve your playing far more than any interactive app. Apps have their limit, while the student's dedication is what only limits teachers.
Rocksmith Competitors Compared
Here's where Rocksmith stacks up against the rest:
Fender Play joined the online guitar lesson game late. The Platform is barely two years old and still ranks among the top platforms with its short lesson format and user-friendly website and mobile app.
The best part is that you get high quality continuously updated content at a very affordable price. You get thousands of lessons and a vast library of popular songs for the same price as using the Gibson app for one year. Fender Play is the best modern platform from the first moment you can play your first chords to your first shows.
Considering the competition from interactive apps, they are also testing out the instant feedback platform and might even surpass Yousician at their game.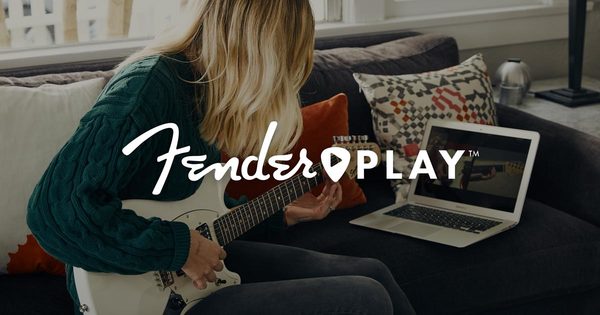 Pros
An excellent resource for beginners and intermediate players
Down to the core stripped, down video lessons
Easy-to-navigate website
Very convenient
Excellent video quality
Friendly professional teachers
Cons
Not much content for advanced players
Lacks some specific genres
Fender Play vs the Competition
Here's how Fender Play stacks up vs the competition:
TrueFire is food for the hungry guitarist eager to step to the next level. If you're passionate about a guitar player and they posted a Masterclass, you will most likely find them at TrueFire, with all the extra investment that involves.
I choose it as a Yousician alternative beyond the fact that the lessons are unbeatable in quality. TrueFire offers a desktop and mobile app that can stream each song's instrument from the 'On the Jam" series and stream your lessons along with tabs and multicamera angles. The tech is not that special, but the intermediate and advanced content comes from the best in the world.
Learning blues from Joes Bonammassa, fingerstyle guitar from Tommy Emmanuel, and lead by Robben Ford, etc., is only possible from TrueFire and a few other premium sites like Masterclass.com or Licklibrary.
Pros
World-class tutors and masterclasses
The best interactive backing material
A Vast library of genres, styles, lessons, and songs
Excellent video quality
Cons
Expensive subscription
"On the Jam DVDs" and masterclasses are extra
TrueFire vs Competitors
Here's how TrueFire compares to popular alternatives:
Justin Guitar
Justin has been and is the go-to person if you have yet to start playing guitar. His method is proven to work, and his friendly, supportive character adds to the value of his free and paid lessons.
Ironically, both his free and paid lesson are equally great. He does such an excellent job at making guitar easy to understand and worth practicing that I find little to improve on his two-decade-old method on YouTube.
If you want in-depth information, backing materials, and better quality video with close up, his newer subscription lesson and app might be the best to get you started.
Pros
The best free and affordable total beginner content
One of the best online teachers in the world
It has a fantastic method for getting past beginners' struggles
Cons
It does not have material for jazz, metal, or other extreme genres.
Here's how Justin Guitar stacks up directly to some top learning platforms:
Lick Library
Lick Library is one of those platforms that screams trust and quality. Their instructional DVDs and streamable content are as valid now as they were 20 years ago.
When I was a teenager, the lick library DVDs would sell like crazy, becoming almost a cult among rock guitarists. I saved up to buy a Pink Floyd lesson tutorial, the best I ever saw. The next one I bought was "Jam With Steely Dan."
I have never seen anyone, even Danny Diaz, who wrote it, play the sitar solo from "Do It Again" on guitar as perfectly as Tom Quayle does. The same can be said about all the DVDs.
For those who know him, Danny Gill is the Justin Sandercoe of Intermediate and advanced players. The friendly professional guitarist knows exactly what you need to go to the other level. Virtuosos like Guthrie Govan have their lessons as well.
Pros
Fantastic professional teachers
Vast library of genres and songs, even extremely technical ones
Incredible accuracy in teaching songs and styles
Newly updated, user-friendly website
Cons
The old DVD content might have poor video quality or backing material when compared to today's standard.
Expensive for beginners who might choose another more convenient option
Beato Guitar
Rick Beato is the teacher we all wish we had in music school or when we started playing guitar on our own at home. His incredible knowledge of music theory is so well translated into his courses that I'd recommend it even for advanced players like me, who need to fill some gaps.
His ear training method is second to none, while the "Quick Lessons Pro" dives deep into modes, scales, chords voicing, etc.
Pros
Best music theory/ear training teacher
Great content for self-taught guitarist
Great for jazz guitarists and professional musicians
Cons
Not fit for beginners
Not much material for acoustic guitar
FAQs
Question: What Does The Yousician Free Subscription Include?
Answer: Yousician can be used for free indefinitely, but it only gives you access to 20 minutes of lessons per day.
Question: What Should a Guitar Teaching App Include?
Answer: Any good guitar teaching app should have a structured learning method for guitarists of different levels and styles, as do learning platforms like Fender Play. All good guitar apps should have a tuner, chord charts, and occasional videos of instructors.
Question: Do Interactive Guitar Apps Replace Practising?
Answer: Interactive guitar apps are a method of practicing, but only part of the picture. Even if you get the technique right, play more often without the phone so that you adapt to real-life scenarios and learn how to develop your ears better.
Final Thoughts on Guitar Learning Apps
My conclusion, having been on both sides of the argument, is that the best guitar apps are those backed by great content taught by professional teachers.
Interactive software is a great way to keep players busy with the instrument, but It still puts a brick wall between learning things properly and learning them based on the criteria of the software, which do not always apply in real life.
There is a place for interactive apps if you mix them with guitar-learning platforms or in-person lessons. I find the best modern resource to go to if you have the basics of playing down and just want to practice concepts or popular songs in a fun way.
And if the Guitar Hero multiplayer guitar battles become a thing like they used to be, I will be the first to sign up!
Latest posts by Altin Gjoni
(see all)