The online guitar lesson world is as competitive as it is for guitar players to land a gig with a big artist. With new platforms arising yearly and teachers from every generation uploading lessons, it's hard to decide which is the best resource to learn guitar from. In this article, I'd like to put head-to-head Fender Play vs Truefire, the new, refined and affordable Fender Play against the leviathan of guitar lessons, TrueFire.
Unlike guitar reviews, when the pros and cons are sometimes apparent due to the built quality, archives of thousands of lessons and the subjectivity of the topic make platform comparisons tricky but very important in making sure you don't waste precious practice time.
Bottom Line Up Front
From their early YouTube years to the interactive websites of today, accomplished sites like TrueFire and new platforms like FenderPlay have all reached a high standard of teaching.
Between the vast library of genres, songs, instruments, and word class teacher of TrueFire and the straight to the point affordable, and modern FenderPlay, I find the first to be better for intermediate/advanced players who want to get to the next level or have specific goals, while the second for the everyday guitarist who wants to either get started or get to Intermediate in the shortest time possible.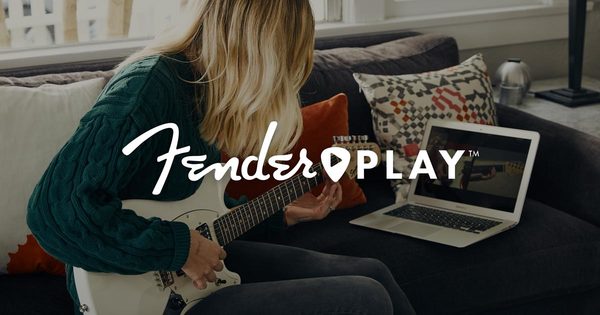 The main differences between Fender Play vs Truefire are:
Both have learning paths, with FenderPlay beginner's methods being more friendly to first-time players or beginners that want to get to the intermediate level.

Both have great teachers, but TrueFire features more teachers and some world-class players teaching masterclasses.

TrueFire has a much more extensive library of genres, styles, instruments, and songs, with better and more content for upper-intermediate and advanced players.

Both offer excellent backing materials with their subscription, with TrueFire offering its premium, high-quality backing materials at an extra price.

Both have a high standard of video quality and multi-angle shooting; the only difference is that TrueFire offers more real-time interactive with its desktop app.

Truefire is more expensive than Fender Play and does not include some of the premium content in the subscription.

Fender Play offers more community perks, discounts, and giveaways.
Which Is the Best, Fender Play or TrueFire?
If two specific lessons were put head to head, comparing them would require a different approach, sometimes subjective to the student. Comparing two platforms, however, requires looking at both from the standpoint of a student, teacher, and online user for the entire learning journey.
FenderPlay vs Truefire is a comparison I have wanted to make for a while now, as both represent different generations of online guitar lessons. I was lucky to be first a student and later a teacher of both decades; luckily, the main criteria of a good guitar lesson are the same.
The Teachers
No modern website with average teachers will replace a good teacher with a mobile phone. It doesn't matter if it's a paid subscription or a free YouTube lesson; some guitar players transmit knowledge and motivate players better than others.
At times, like me, you like a teacher so much that you want to learn from them, no matter the topic.
Fender Play Teachers are great musicians that will nail your lessons for first starters or Intermediate players; however, TrueFire features the best guitarist in the world and their private lessons.
Don't let this bold statement confuse you; Fender Play doesn't need to have the best guitarists in the world, as you don't need Tommy Emmanuel to teach you strumming or popular songs. You need to be at a certain level or focused from the start on a genre to appreciate the difference watching guitar heroes up close makes.
In fact, I recommend going for a "lesser-known" guitarist for your first lesson as sometimes the guitar stars play with unique fingerings and techniques that might confuse you. What works for them might not work for you.
The Method
A platform is meant to guide students from one level to the other. In doing so, there needs to be a straightforward step-by-step program for them to follow. The main reason you'd pay for a subscription is to save the time and energy spent wondering what's the next step.
Fender Play's learning paths will guide you better in your first years of playing guitar. They are the culmination of years of trial and error with multiple online platforms, and they work.
Another aspect of the method I find works best on Fender Play is the short lesson format which avoids the fluff and divides the lesson into small chunks. As a beginner, it will save you time, as you might not have the confidence or knowledge to skip to where the good part is.
Once you get your chops up and are more aware of the guitar, you will find that TrueFire experienced teachers offer more, even when they are just talking and not showing you instrument-specific things.
Live Streams vs Private Lessons
TrueFire Private Lessons are more expensive but much more fulfilling than Fender Play teacher's live streams. On the other hand, Fender's live streams are a great moment to ask questions and get instant feedback.
TrueFire's private lessons focus on learning at your own pace and are based on sending videos back and forth. This is good for scheduling but lacks teacher-student connection, and instant feedback in-person lessons or even Zoom ones give. It does, though, work in the long term.
With both cons and pros, TrueFire is best for private lessons.
In The Jam vs Practice Mode
Practice mode and 'In The Jam' give you interactive tabs and the ability to mute and add instruments. The difference is that the second makes the lessons more genre specific and wholesome by having great players jam on all the instruments of the tracks on screen.
You can solo the instruments and have a close-up multicamera angle of all the players involved. You can have a close-up of the keys, bass, drums, and guitars.
The downside is that the series comes with an extra cost per title, even with the subscription.
The Instruments Involved
There's no comparison regarding the multiple instrument learning opportunity TrueFire offers. Fender Play is a sub-brand of Fender and naturally focuses on stringed instruments, mainly guitar, bass, and ukulele. TrueFire is mainly a stringed instrument-oriented website but adds Harmonica, Banjo, and Drum masterclasses.
I also rate the bass learning path on TrueFire higher than FenderPlay due to the deeper level of genre and style-specific learning. For beginners, I still recommend the Fender Play Bass lesson first.
User Experience
Opening a website, you expect it to guide you to where you need to go. An intelligent blend of technology and knowing guitar students makes the whole difference.
Fender Play feels like an RPG video game that guides you through different levels, ensuring you don't skip any necessary knowledge and get a sense of accomplishment when you level up. That's what I find makes Fender Play the best for beginners, especially younger generations like me, who are used to technology and overall everything online.
Both platforms have easy-to-navigate websites with specified categories for skills, theory, different styles, and instruments. However, Fender Play is better designed. The same goes for the apps.
Library of Genres, Songs, and Lessons
If you're an intermediate to advanced player with a clear idea of what you want to improve on or start from scratch, finding the related material is essential.
TrueFire has been teaching guitars lesson for more than two decades and has one the most extensive libraries of guitar lessons online. Fender Play has a very tight core that is continually updated, but even the style-specific collections can't yet match the sheer quantity of classes on TrueFire.
Video Quality
The bar has been raised high recently on high-quality video content, and there's no going back now. The difference is not in the video quality in itself, but in the way, the video editing and streaming source serve the lesson.
I find TrueFire does better blending tabs on-screen, multicamera angles, and interactive menus. The impact on your learning experience is mainly felt when you reach higher levels of guitar playing and not much for beginners.
I would not let the video aspect be the main criterion of your choice, as the standard is very high on both platforms, and it just keeps improving like everything online.
Backing Material/Online Tools
Backing tracks, tabs, chords, mobile apps, and all the flexibility that comes with them make your subscription more worthwhile. The time will come when our experience of backing material will change and become more interactive.
TrueFire overall offers the best backing materials. The "In The Jam,' series is probably the ultimate blend of video lessons, backing materials, and technology into one.
FenderPlay has its hidden ace with the feedback mode, which assesses your playing in real-time through your device's mic. It's still in Beta mode but getting close to saving you hours of struggle.
The TrueFire Desktop app might feel old-school in 2022, but it works much faster than most online tools and is very helpful.
Extra Perks
Companies want to keep customers happy, so why shouldn't a guitar lesson platform offer discounts and gifts?
Fender is the winner, as the company can and often does giveaways and gifts. Having a parent company that produces millions of new guitars of all levels yearly makes it easy to give away some and develop new ways to make subscribers happy.
You even get some months of free Fender Play by purchasing their affordable series of guitars.
Price
The price is subjective to what you get and need. Fortunately, guitar lessons are not priced like guitars that fluctuate hundreds of dollars just for a slightly better brand name. Quite the opposite, Fender here is the cheapest!
TrueFire monthly subscription is almost three times more expensive than FenderPlay, while an individual masterclass, private lesson, or 'In The Jam' series with star players costs more than three months of Fender Play. You get a 20% discount for purchasing Jam Packs, Multi-Track Audio Jams, Private Lessons, etc., but you still need to pay extra.
If you know what you are after and are dedicated to going from Intermediate, upper Intermediate, or advanced to a higher level, then TrueFire is worth it. If you are not yet up there, Fender Play costs less than 10$ per month and 90$ per year.
Both platforms allow you to try the free trials without a credit card, so nothing stops you from a risk-free assessment.
FenderPlay vs TrueFire for Different Levels and Goals
Each player's experience and learning style is different; however, we all fall into categories based on where we are or where we want to take our playing. The less experienced we are, the more we rely on teachers and platforms for guidance.
I'm sure you will relate to one of the scenarios below and find the answer to which is best for you, Fender Play or Truefire.
I'm a Complete Beginner
Fender Play is your best destination if you have never touched a guitar or can play a few chords. It is designed mainly for beginners who perhaps originally purchased budget Fender guitars.
Whether you're an adult who always wanted to play but has little time to practice or want to guide your children to learning guitar, I find Fender Play's 'learning path' method best.
I'm an Intermediate Player
If you've passed the gap of your beginner days, then you likely fall into two categories:
You could be into what falls as pop music and look to improve general guitar technique and knowledge, or you could be passionate about a specific guitar style and want to learn specific skills related to that.
If you fall into the first category, Fender Play learning paths are better structured to guide you to become a better player. Even though the library is not as extensive as TrueFire's, nor are the teachers' guitar stars of a genre, the concise way of teaching and continuously updated library of hit tunes from each decade is more than enough for a few years.
If you are a dedicated lover of a specific genre, style, or guitarist, you will most likely find in-depth concepts and your idol on TrueFire. When I decided to become a session musician, I only knew how to play a few Pentatonic scale positions, but I wanted to learn from the greatest working guitarist of all time.
Tim Pierce and Larry Carlton had their classes on TrueFire, and I never second guessed purchasing what, at the time, were DVDs of their classes. Ultimately the rock side of things overwhelmed the jazz in me, and I became a Tim Piece Masterclass student.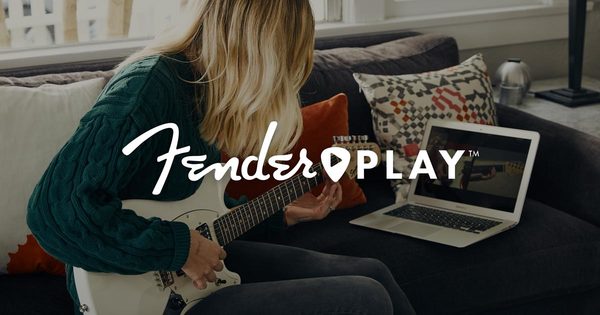 I'm Looking for Very Specific Styles
Extreme genres, by which I mean metal subgenres and the trickiest of jazz or progressive rock, are only found on TrueFire and a few other sites. Fender Play doesn't dwell in that territory as it is not their target.
Even when it comes to specific songs or solos, TrueFire and LickLibray are the only two big websites I trust to, first of all, have the song and, second, teach it 100% accurate.
I'm an Advanced Player or Session Musicians
You will tell at first glance that Fender Play is not aimed at you, while TrueFire has Steve Vain and Joe Bonamassa show up on their homepage.
True Fire lessons go deep to the extent of guitar stars showing their techniques up close. A few years back, that seemed impossible, but it still is something to be grateful for, as not all websites offer that. Get ready, though, to invest at least some hundred dollars each year to get the best out of TrueFire.
Some Alternatives to Consider
As much as I like wholesome one-stop shop platforms, there's still a special connection when you choose to learn only from one teacher and do much of the exploring in his mentoring.
Tomo is a master teacher who taught John Mayer while he attended Berklee. He is one of the most genuinely motivating guitar teachers who can teach you barre chords but can take your jazz playing to another level.
I find Tom Fujita's teaching method the best blend of an academic approach and DIY modern teaching.
One of the top session guitarists ever now has hundreds of hours of lessons in his masterclass., It's mainly dedicated to the intermediate player, but unlike many masterclasses, there's much content for beginners.
I owe much to Tim and his easy way of doing hard things. Among the lessons, there are backing material and, at times, simplified versions of songs for less experienced players to follow along. I recommend it to any musician who wants to excel on the stage or studio.
If TrueFire doesn't have a song or style, Lick library will! It's the closest for mid-level or specific high-level material with TrueFire.
The backing materials and video quality are not at the same level, but the teacher and quality content are there.
FAQs
Question: Which Is The Best Online Guitar Lesson Website for Children?
Answer: Fender Play easy to navigate website, a game-like level-oriented learning path, and motivating teachers are the best for teaching children guitar online.
Question: What are TrueFire studios?
Answer: Multiple online music lesson brands have united in creating TrueFire studios as an alliance to democratize music education for everyone. Among the brands are TrueFire and JamPlay.
Question: What are The Best Songs To Learn on Fender Play?
Answer: Fender Play is full-on songs rich in musical knowledge and will step your playing to the next level. Check out my full list of what to learn first.
Final Thoughts on Fender Play Vs TrueFire
Fender Plays and TrueFire goals are not just to teach guitar well but to ensure you are motivated to stay long enough in front of the screen with a guitar in hand. If one can make you practice longer for any reason, it's the right one for you in most cases. Both meet and surpass the standards, so rest assured you won't be learning anything wrong, whichever you choose.
Suppose you're an up-and-coming player and start feeling the difference after a few weeks of practicing. In that case, there's no point in second-guessing a Platform only because the other has famous teachers or is premium on any standard. My best guitar lessons were always the free ones, and I'm more grateful to the person who taught me the F chord and pentatonic rather than any complex concept.
Ultimately The Guitar is an instrument meant to be explored. All the great players that eventually developed a style tried all possible combinations to find what worked for them or sounded good. Same for you, guitar lessons, even entire methods, are not an end goal but just a guide.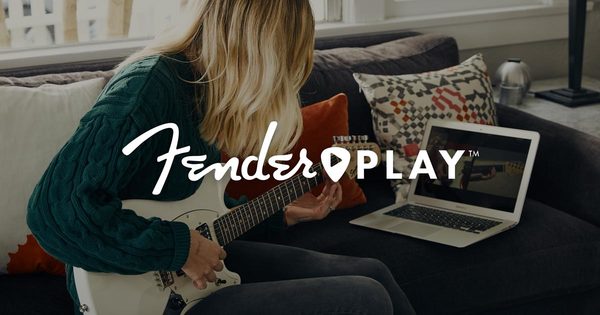 Latest posts by Altin Gjoni
(see all)