Guitar Tricks boasts its merit as the original guitar lesson platform launched in 1998 before any YouTuber taught free lessons. Almost 25 years later, online guitar lessons have become the standard way of learning, and as such new platforms arise every year.
Out of the big names, the best latest addition is Fender Play. Is the affordable Fender-led website a match for the massive Guitar Tricks library?
This Guitar Tricks vs Fender Play comparison finds me, as a teacher and session musician, in an advantageous position to guide you toward which suits you best. Beyond video quality, marketing, and famous teachers, you need to have teaching experience to compare two lessons, let alone entire learning methods, objectively.
Bottom Line Up-Front
Guitar Tricks and Fender Play are very similar in how they guide players in a step-by-step approach toward learning the instrument in their early days and continuously update the lesson and song libraries.
Fender Play goes the extra mile to make the journey easier to avoid all confusion for almost half the price for just started. In contrast, Guitar Tricks' more expensive but far broader range of lessons for all levels makes it the perfect companion for intermediate and advanced players.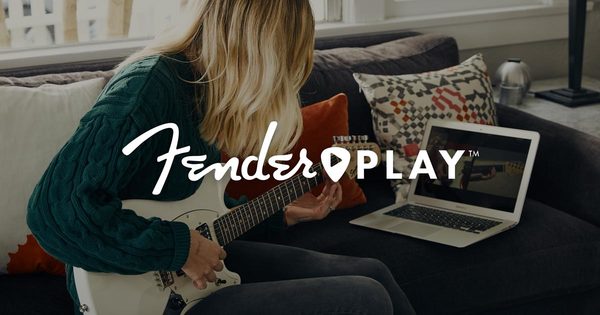 Main Differences Between Guitar Tricks vs Fender Play
The main differences between Guitar Tricks vs Fender Play are:
Both have step-by-step lessons for beginners, whereas Fender Play is more accessible and easier to navigate for just starters.

Guitar Tricks has a broader library of lessons and songs and much more content for intermediate and advanced players than Fender Play.

Fender Play uses short-format video lessons content, whereas Guitar Tricks has slightly longer video lessons.

Both have friendly websites, whereas Fender Plays goes an extra step in making navigation easy.

Fender Play mainly focuses on contemporary genres and mainstream music, whereas Guitar Tricks has more content for Metal, Jazz, Prog, etc.

Both have their version of learning paths for beginners, whereas Fender Play is more accessible and easier to navigate for just starters.

Guitar Tricks has a broader library of lessons and songs and much more content for intermediate and advanced players than Fender Play.

Guitar Tricks teaches in-depth songs and offers simplified versions of songs, whereas Fender Play often skips some of the song parts (for example, solos or tricky bits on 'beginner' songs.)

Guitar Tricks offers private lessons, whereas Fender Play only live streams with teachers.

Fender Play has more lessons about bass and ukulele than Guitar Tricks

Fender Play is more user-friendly and overall a modern remote learning experience.

Fender Play costs $9.99 monthly or $99.99 per year, whereas Guitar Tricks 19.99 monthly or $179.99 per year.
Guitar Tricks – One of the World's Most Expansive Modern Guitar Lesson Libraries
Guitar Tricks has taught over 4 million guitar students since its inception in 1998. Learning online was still new in every aspect, and all the possible credit goes to them as the industry pioneers.
Guitar Tricks offers a great blend of a user-friendly website with more than enough lessons of every possible genre, and style, making them one of the few award-winning guitar lesson websites.
What I love about the website and the company is that they never stopped innovating and did fall into the trap of getting stuck into old tech habits. Instead, their website has evolved over the years, with the newest update focusing on the modern concept of "learning paths."
The website always focuses on Step by Step methods of teaching guitar and tries to make the experience as fun as possible, opting for a similar game-like approach to Fender Play.
The core learning system takes beginners first through two guitar fundamental programs with all the basics and then branches out to 4 different styles; blues, country, rock, and acoustic.
The teachers are all professionals, not necessarily big names like TrueFire's masterclass hosts, but well-focused on specific genres to teach advanced players in-depth new concepts.
The only lessons that potentially reached more people than Guitar Tricks are famous Youtube channels familiar to all modern guitarists. Justin Sandercoe, Marty Schwartz, Rick Beato, Tim Pierce, and others might accumulate views, yet their free content is only part of the picture.
All have paid subscriptions that don't come close in the number of students to Guitar Tricks.
Guitar Tricks Pros
Guitar lessons for every player level
In-depth content for intermediate and advanced players
Step-by-step lessons for beginners
A vast library of songs and genres
40+ teachers specialized in different musical backgrounds
Easy-to-navigate website
It has a simplified mode of songs
It doesn't require a credit card for the 14 days free trial
Has a 60 days return policy
Guitar Tricks Cons
It might offer "too much" for total beginners to explore
Fender Play – Straight to the Core Beginner Focused Learning Path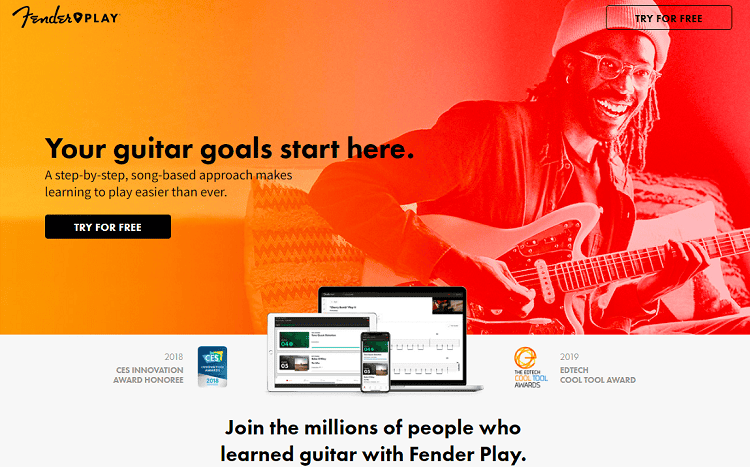 With slightly more than two years after its release, Fender Play is now an established platform for beginners that started the new trend of short, concise, well-structured video lessons. Fender prepared for years and invested much in sculpting modern internet scroller-like – simple!
Suppose you only started playing and, like many, figured out that too many YouTube lessons can get confusing. In that case, Fender Play is the ideal platform to demystify learning guitar and turn it into a simple game-like process.
Fender Play's main advantage over virtually every other platform is the friendly short-format videos that work perfectly for beginners. On your first month or even years of playing, teachers should avoid all the fluff to ensure you learn things properly and are not tired to go to the next lesson on the method.

In my early YouTube days, I would skip most of the content to where the action was. Even today, no matter how good the teacher is, parts of the lesson only take up the precious short attention span of modern-day beginner guitar learners. The online world moves too fast for prolonged guitar lessons.
Fender Play assures quality by standardizing every lesson's formula, whether guitar, bass, or ukulele, regardless of the teacher and the instrument.
As soon as you choose your learning path, the website guides you toward the next best lessons and songs. Just as in video games, you get to 'level up from level 1 to 7 and then spin off on different techniques if you look for anything specific.
Practice mode is handy for going through new songs with the interactive tabs system, and the feedback mode of the app is getting better and better. Fender Play caught my attention for some time, and I even prepared a list of the best songs you can learn there.
A turn-off is that once you get to Intermediate or Advanced levels, there's only a little Fender Play can offer, apart from some songs or live streams with teachers where you can ask specific questions.
Also, as you advance and follow other teachers, you will notice that on Fender Play, some teachers lose their individuality and don't often share their experiences or show their style. I often bought TrueFire masterclasses or subscribers in blues guitar courses from master session musicians like Jack Person only for the teacher.
The lack of student/teacher connection has also to do with the lack of extensive style-specific content beyond a certain level and the fact that most of the songs are focused on mainstream music. Fender Play's learning paths often randomly change teachers, not helping build a connection to the teacher.
Fender Play is in no way though a "corporate guitar lessons" style learning platform. The giant guitar brand instead gives away perks such as discounts on gear, free subscriptions with purchasing affordable Fender instruments, and, yes, even a few free guitars!
Standardization for beginners is the best way to assure results, and the value for your money is unbeatable with all the options and perks.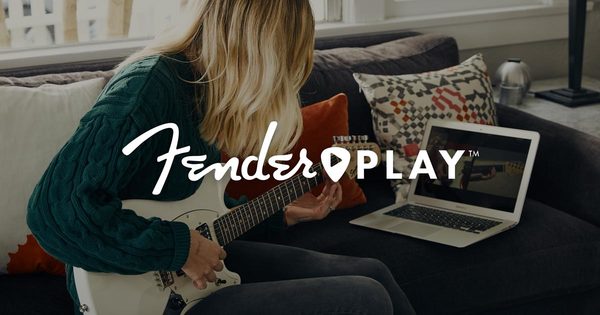 Fender Play Pros
Very modern look and user-friendly website
Best step-by-step guide for just starters
Short format videos that avoid the fluff and get to the point
Professional and motivating teachers
Continuously updated lessons, songs, and extra content
Useful interactive tabs and upcoming real-time feedback mode
Very convenient for beginners
Fender Play Cons
It doesn't have much content for intermediate players and advanced player

Some of the songs are not fully taught

The trial is only seven days long
Which is Best for Beginners, Fender Play or Guitar Tricks?
Picking the best lessons for beginners is like picking the ideal entry-level guitar. What works for an experienced player might not be as relevant and not worth the price for someone who has yet to get the best sound from a guitar. Tonewoods and vintage pickups are less critical than a guitar which makes practicing easy.
The same logic goes for guitar lessons for beginners. Whichever can make the learning process easier, is more accessible, and avoids confusion is the best. Fender Play successfully ticks all those boxes and is the best option for beginners compared to the much more extensive, yet at times overwhelming, Guitar Tricks.
Fender Play is better, even taking the price into account. After all, your first guitar should be cheap enough so you can upgrade in the near future.
Learning Paths vs Core Learning System
Both are great, yet Fender's Learning Paths cut unnecessary minutes and are more satisfying to complete.
Who Has the Best Teachers, Guitar Tricks, or Fender Play?
Both sides have exceptional instructors, with some session musicians working with world-renowned artists. More than the teachers themselves, I suggest using Guitar Tricks if you want to draw from the experience of the teachers due to the longer video format and the more 'freedom' teachers get.
Alternatives to Consider
Neither Fender Play nor Guitar Tricks could be the best option for you. I picked out three of the most interesting online resources I recently used, making sure there's something for everyone.
Lick Library
Lick Library was and still I the best in the world for learning songs note per note. You will find even the trickiest songs, genres, and mind-blowing guitar techniques on either old-school DVDs or streaming.
The teacher is second to none and head-to-head with TrueFire's arsenal of big shots. I always insist on saying that if a song lesson is not found anywhere or the piece is too hard to master, someone taught it on Licklibrary.
Marty Music
The all-around beginner master teacher Marty Shwartz has not changed much since his first YouTube video. The only difference is that his paid course offers exceptional backing materials and video quality.
No one is better, apart from probably Justin Gutiar, to making beginner struggles fund and manageable. Apart from some rock n' roll, though, Marty Music is not a good place for intermediate or advanced concepts.
Yousician

Guitar apps are not a standalone solution, yet they are the best modern companion to practicing songs. Out of all, Yousician is the most valuable and helpful when it comes to teaching guitar.
It blends in some video lessons and has a fun-to-play interactive interface that could keep a beginner busy with a guitar in hand. There are, of course, limitations to the app, which I have previously analyzed in depth.
FAQs
Question: Does Fender Play Offer a Refund?
Answer: No, Fender Play does not offer a refund after you purchase a subscription. You can, however, try the platform for seven days for free.
Question: Does Guitar Tricks Teach Music Theory?
Answer: There are specific lessons on music theory, chords, scales, and all the main theoretical concepts. It offers more than Fender Play, but neither offers an ear training module to consolidate the knowledge.
Question: What is the Best Resource to Learn Music Theory for Guitar?
Answer: Rick Beato's guitar lesson and ear training are the best online alternatives to learning music theory for guitar in a practical way.
How to Get the Best Out of Online Guitar Lessons
Ultimately all learning paths or game-like level-ups are flawed, as they measure progress based on watched videos. Even the best interactive apps are not precise enough to correctly give feedback on your playing. So what's left to do to get the best out of online guitar lessons?
Whichever you choose of the platforms, the final result will depend on how you blend in a practice routine with the lessons. If any of the two platforms managed to keep you playing more, there is no need to consider other alternatives that look more flashy or have more lessons.
My advice to be sure you're continuously improving is to record yourself often to track your progress or, ideally, have occasional in-person lessons along with the monthly platform subscription.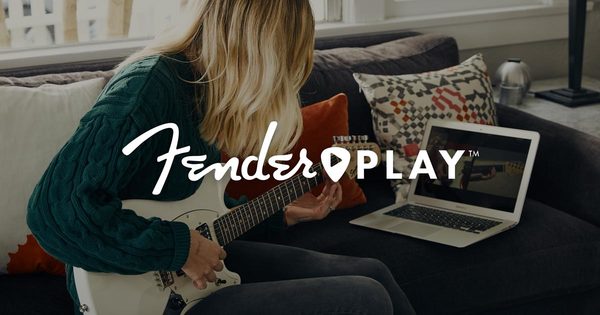 Latest posts by Altin Gjoni
(see all)