Fender Play vs Ultimate Guitar is the long-awaited standoff of the two newest entries to the online guitar lessons world. Ultimate Guitar, the website behind millions of tabs every guitarist has at least once used, just launched Ultimate Guitar Courses. On the other hand, Fender Play is new but already established as one of the best modern guitar teaching platforms.
Ultimate Guitar is already a big name online, showing up in every guitarist's search history, so the expectations are high. I dare every player to say they have never searched for a song's chords and were never welcomed by the familiar black background. The website saved so many of my gigs that I can't begin to express my gratitude.
Since only a few know about their new lesson course, I decided to dive deep into it and compare it to the now-proven worth-the-money and biggest competitor Fender Play.
Bottom Line Up Front
While both Fender Play and Ultimate Guitar Courses offer a solid learning ground for beginners and intermediate players, the Fender-led website is more modern and better structured. Its standardized quality lessons offer a linear learning path for players who need guidance better than the Ultimate Guitar lesson library.
Ultimate Guitar, on the other hand, draws from its long years of experience and offers the best possible addition to the Fender Play Subscription, a vast library of interactive tabs, at a very affordable price, with Ultimate Guitar Pro.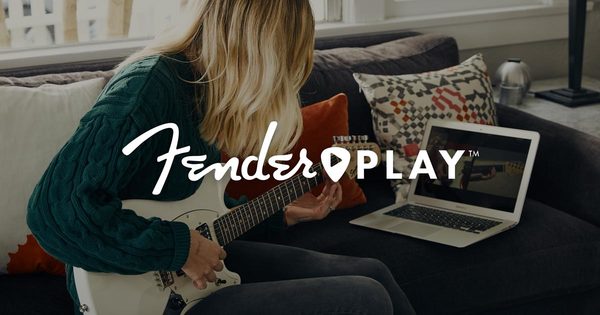 Main Differences Between Fender Play and Ultimate Guitar
Fender Play has a better-structured website and better-defined learning paths than Ultimate Guitar.

Both are based on short lesson format videos and well-separated units for each course.

Both offer personalized courses based on the player's level and needs.

Ultimate Guitar Offers a broader range of courses in music production and music-related business and marketing topics.

Fender Play lessons are all exclusive to the platform, while some Ultimate Guitar Lessons can be found on other teaching platforms.

Fender Play lessons all fit the same high-quality teaching, video, and audio criteria, while on Ultimate Guitar, the quality depends on the teacher.

Ultimate Guitar has more teachers than Fender Play and more variety of genres and styles, especially for intermediate players.

Fender Play has more songs you can learn, which you can pick in a separate category.

Fender Play has the best backing materials, while Ultimate Guitar Courses has what the teacher provides.

Ultimate Guitar already has a well-established community of guitarists, which Fender Play aims to build.

Fender Play is more oriented towards new tech trends like instant feedback technology and a more modern website and app.

Ultimate Guitar has a cheaper yearly plan, while Fender Play has cheaper monthly plans.

Ultimate Guitar has a 7-day free trial, while Fender Play's trial lasts 14 days.

The Ultimate Guitar Pro plan has a better interactive tab online system and more songs, but it requires an extra subscription.
What Makes a Teaching Platform Good?
My journey to learning guitar started online at the time when Marty Shwartz taught half the world how to play open chords, then followed the old-fashioned way of playing with better musicians. Compared to now, the internet was a much cruder place, and it was easy to get lost on the first lesson in sight.
Today there's much better content, but it's even easier to get lost in the 'modern way' of hoping from lesson to lesson without solid ground to fall on. When YouTube picked up more content, and I got into my intermediate years, Lick Library and Tim Pierce filled the gaps that not following a system left me with.
The main criterion that every good platform must fulfill is a well-put-together teaching method for all levels.

Laying a step-by-step program is the main difference between free and paid education. Great platforms know how to blend the website's structure, so you will know how to navigate lessons even if it's the

first time

you open a guitar-related website.

The teachers are the next most important, if not the most important, criteria, as they are the primary force in dictating whether you keep practicing or quit the instrument.

Being a good guitarist is not enough to motivate beginners to get through barre chords and not enough to get lead players to get their minds around modes. On higher levels, you need a teacher who can share concepts and real-life experiences of playing with big artists.

A vast library of lessons, genres, and songs

is "make or break" for intermediate and advanced players that know what they are after. Modern-day guitar lesson platforms are starting to add bass, ukulele, and music production concepts that modern players cannot avoid learning.

Backing materials matter if the platform is paid. Even the

best YouTube channels

link to paid tabs or backing tracks. On the other hand, the paid platform should include all the materials within the subscription or give discounts to members for any premium feature.

Guitar lessons' video and audio quality have reached a status quo where every good free or paid, looks great. However, the difference is in the details, such as camera up closes, angles, whether you can slow down and loop the video, etc.
What You Need To Know About Fender Play
Backed up by the biggest guitar brand in the world, Fender planned and worked on the platform for years before it was released in 2020. The pandemic and all the online learning that came with it was the big opportunity Fender Play succeeded in taking advantage of, establishing itself among the best platforms.
As soon as you open the website or app, you will be welcomed with a modern design that guides you to where you need to go and sets a linear learning path based on your skill level and what you want to learn.
Opening a lesson, you will find it surprising how short the videos are. Still, it makes sense as you notice the separate titles for each video only focus on one aspect of playing. Whether it's a technique or song, all sections are split into chunks making it easy to start where you left off.
The short format video is the website's biggest strength as it avoids the fluff and gets to what matters. If something like that was available in the early 2000s, it would have saved me countless hours of first listening to talks, then blindly skipping videos to where the performance part is.
Talks and sharing viewpoints are very important, especially if the teacher is well known, yet they only matter a little to beginners or players that are very focused on what they want to learn.
As you go through the lessons on your learning path, the website "rewards" you with a level upgrade. The game-like style at first was a turn-off for me but for the young generation of beginners, it could be the most familiar type of reward.
What I don't find great about levels is the songs that go with them. To make them fit beginner level, teachers tend to teach only the easy parts, which still require some mastery. For example, the clean, funky verse guitar of "Another Brick In The Wall" is taught on Level 2, while from experience, I know that playing that chord with the right feel and muting years of experience.
The library of songs is mostly focused on popular music, as the course is mostly on pop, rock, blues, funk, and some slight glimpses of jazz and metal. There are some great songs to choose from, and the teachers nail them note to note. However, there is little for guitarists who are into specific genres and want the tricky things no one else shows up close explained.
Practice mode is also a great feature where interactive tabs allow you to select the different instruments' speed and balance.
There is much to do on the website; with some help, you can get the best out of it.
What I don't like about it is that even though standardizing assures quality, it makes all the teachers sound the same, and you don't get to build a connection with any. For example, some guitarists are grammy-awarded musicians who could share more experience, but you don't feel the difference between them and the other teachers or see much of their playing style.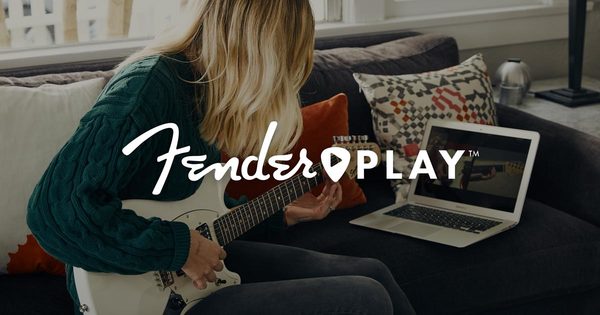 Fender Play Pros
Top-notch video and audio quality angles on all lessons
Step-by-step learning method with very efficient short-format videos
Professional teachers
User-friendly website, easy to navigate for all levels.
Continually updated library of songs, lessons, and style-oriented special lessons
Livestreams with teachers, guest guitarists, and frequent giveaways
A lot of content for bass and ukulele
It has a well-designed mobile app.
Fender Play Cons
Too much standardization cuts the student/teacher connection

Not much content for upper-intermediate or advanced players

Not many non-commercial genres
Ultimate Guitar made the jump widely successful from tabs-only community-oriented websites to one-stop resource centers for guitarists. They are now building their arsenal of top teachers and refining the tech side to match the competition. It is not a centralized learning platform like Fender Play, as all teachers are free to publish their lessons as long they meet quality criteria.
Differently from Fender Play, Ultimate Guitar Courses is just a part of the whole fitted in the large Ultimate Guitar website. This brings both the benefits but also the major downsides of the website.
The website gathers all the best teachers from other platforms and unites all their courses under the Ultimate Guitar Brand. With a vast library of ever-expanding courses, they will continue adding lessons as long as there are guitar teachers doing good work online.
There is much variety, but different teachers repeat many lessons. While this can be confusing and repetitive for beginners, it could help intermediate players to have different viewpoints. Each teacher is unique and will use different methods while trying to build a connection with the student.
Differently from Fender Play, Ultimate Guitar does not have a set learning path, and it's mostly a collection of guitar courses that, as a whole, make for various teaching methods, styles, genres, and techniques.
As of now, there are only 100+ lessons and 2500 lessons overall. It is a lot, but not as many as big shots like Guitar Tricks or Jam Play. Fender Play, at the moment, has more content if we count all the songs included and different learning paths.
Ultimate Guitar's beginner section contains content to get players up to their intermediate and upper intermediate years and also is useful for finding the specific course; for example, if you want to build your hybrid picking, alternate picking, or any specific technique, there most likely is a course on Ultimate Guitar Courses.
The interactive tabs of Ultimate Guitar Pro are the next highlight, and rightly so. The website's user-generated tabs might not always be accurate, but the pro ones are and are much editable in pitch, speed, and sounds and overall more solid than Fender Play's practice mode. However, you need an extra subscription to use the interactive tabs and video lessons.
Ultimate Guitar Pro and Ultimate Guitar Course are different services that need separate subscriptions. The first is based on getting premium interactive tabs, while the other is regarding video courses/The community of aspects of Ultimate Guitar is the best of the entire online guitar world. They were guitarists' original social media before Instagram took the helm. Even with the huge Tik Tok competition, they created their version of reels called" Shots."
Other guitar players will comment on your playing and either complement or give feedback on what to improve. The forum as well will answer most of your gear and playing questions.
Regarding the website itself, I don't like how it tries to blend in the whole existing structure; it's not very modern and does not have the functionality dedicated modern learning platform have. For example, while searching for lessons, I ended up in endless song tabs I did not intend to look at.
Ultimate Guitar Courses Pros
Al lessons are split into short, concise videos and backing material prepared by the teacher.
A wide range of topics covered, from specific genres to techniques
New quality lessons are being uploaded at a steady pace
Established community of players who are using Ultimate Guitar either for lessons or tabs
Overall great teachers with experience teaching online
A new mobile app is available
Ultimate Guitar Courses Cons
There's no set standard for the quality of the lessons or the backing materials.

The website is hard to navigate to search for lessons or songs.

The website layout is slightly outdated.

Interactive tabs are not included with the subscription

The app is slightly clunky.

Beginners could get confused with too many alternatives for the same lesson.

The monthly plan is expensive.
Are Online Guitar Lessons The Right Way To Learn Guitar?
There is no set way to learn guitar, as players have proved for over a century. Some of the best in history never had a guitar lesson, while others blended the rock persona with a tight musical education.
Online teaching is only a way to start and a small part of getting good or great at guitar. Learning paths on websites are excellent guides, yet I sometimes find them limiting due to the non-linear nature of guitar playing and the different born skills learned through life. For example, a classically trained singer who is a beginner at guitar might have such a well-developed ear that what they need is just the physical part of playing.
I always advise mixing online lessons with real-life teaching if you can, or if that is not feasible, at least play with better musicians that put your flaws to notice. No matter how advanced the tech of instant feedback apps like Yousician is, it can only go as far as telling if you played the right note on time without taking vibrato, feel, dynamics, or anything "musical" into account.
When I was a teenager, I was very much into metal but could rarely play with other people. Learning everything online, I thought I could sweep pick until I saw a Megadeth show and realized that what I was doing was only faking it the best I could. Thanks to the internet, I found a Kiko Loureiro lesson on TrueFire and later learned the proper technique from the band's lead player.
Which Is Best For Beginners, Fender Play or Ultimate Guitar Courses?
Having tested both with my students, ultimately, Fender Play is the best platform for new guitarists as the learning paths are laid out in a way that makes sure they complete all of the essential steps through the game-like leveling-up system.
Ultimate Guitar Courses offers the same high-quality teachers and lessons but does have duplicate information at times. However, if you know which class to pick, you will find someone who can help you even better than the standardized Fender Play way.
Which Is Best For Intermediate Players, Fender Play or Ultimate Guitar Courses?
If you just stepped in the intermediate phase, meaning you can play chords effortlessly and jam over them on either acoustic or electric guitar, I still find Fender Play superior in most cases.
The platform offers frequently updated lessons on different styles, and it better satisfies the hunger of just-Intermediate players to learn songs they can now finally play. However, Ultimate Guitar treats more in-depth some intermediate concepts like the CAGED system through the viewpoint of different teachers.
What many get wrong about music lessons is that there's no right way to teach something, only a few wrong ways. You'd be surprised at how often professional players learn guitar in unconventional ways and have their own very efficient way of thinking about the fretboard.
Which Is Best For Upper Intermediate and Advanced Players, Fender Play or Ultimate Guitar Courses?
If you are confident in your skills on guitar and have a clear focus on what you want to learn next, there are better choices than both platforms, yet Ultimate Guitar offers just slightly more if the choice is between the two.
Some teachers in the platform go in-depth on advanced concepts and techniques, and you also get detailed courses on music production courses how to record your guitar and mix songs. From experience, I know that today these are necessary skills you need to know, and it's very convenient having them all included.
Other Alternatives To Consider
Truefire is the ultimate learning platform for intermediate and advanced players who know what to improve on. They are one of the only websites to feature guitar legends as teachers and offer the most interactive jamming experience with the "In the Jam" Series.
TrueFire's immense library of songs and lessons is unrivaled, yet it is the most expensive alternative with both the costly subscription and the optional extra private lessons, jamming series, and master classes.
Be careful not to get lured in by your favorite guitarist on the home page if you've yet to master the basics!
The golden standard of beginner guitar courses was set more than one decade ago by the friendly brit Justin Sandercoe. When YouTube was fresh, he stood out from the rest, and I find him to be a step up, even the pioneer Marty Schwartz of Marty Music.
Justin is the most motivating teacher for beginners as he gets to the core of what an early struggler needs to hear. I wonder how many beginners would have quit guitar if it were not for his way of making everything easy and reassuring progress would come.
His original course is still free, with the paid ones offering modern-day video quality and excellent backing materials.
A giant of online lessons, Guitar Tricks, is the best Fender Play alternative for intermediate and advanced players. You will find a similarly well-organized website with much more content for virtually every genre and style.
Guitar Tricks' greatest strength was adapting quickly to new technologies with a user-friendly website, online tools, and world-class teachers.
FAQs
Question: Is Ultimate Guitar Courses Worth It?
Answer: Ultimate Guitar Courses costs $19.99 per month, while the yearly plan is only $59.99 making it worth it for beginners or intermediates who already have the basics down but want to develop specific skills.
Question: Is Ultimate Guitar Pro Worth It?
Answer: Ultimate Guitar Pro has the most solid and vast library of quality interactive tabs that can be used from the website with all the main features players need. The yearly subscription is only 39.99$ and makes for a great companion to learning songs, even not very popular ones that is hard to find correct tabs for.
Question: Is Fender Play Affordable?
Answer: Yes, the monthly $9.99 and yearly $89.99 plans are much cheaper than older websites like Guitar Tricks, True Fire, Lick Library, etc.
Final thoughts on Fender Plays vs Ultimate Guitar
Modern platforms are adhering much to the 'lazy guitarists' persona who needs to have it all laid out or will choose the next better-looking platforms. While this leads to more concise content, it could lead players away from a very good teacher who might need to improve their editing skills or cameras.
Even though Fender Play is more worth the money if you reach a point where you can choose yourself what your next lesson should be, consider subscribing to Ultimately Guitar Courses for a few one-off quality lessons on specific techniques or cause you like one of the teachers. It's not yet at the level of Fender Play, but there's some gold to be found, and with the discounted yearly plan, both platforms will cost together as much as some others are stand-alone.
For intermediate players, consider blending Fender Play with the Ultimate Guitar Pro subscription to compensate for Fender Play's song library's lack of genres.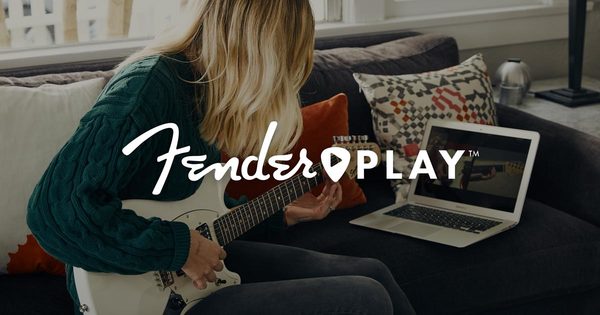 Latest posts by Altin Gjoni
(see all)