If you're looking to learn guitar online, the amount of websites you'll come across is astounding. While some are pretty similar, others could not be more different – this is certainly the case for Fender Play and JamPlay.
As a self-taught guitar player, coming from a family of self-taught guitar players, I know that learning to play the guitar is a very personal journey. What works for one person will be the wrong avenue entirely for another.
So, let's discover if either of these platforms will be suitable for your style and needs!
Bottom Line Up Front
From purely a useability perspective, in my opinion, JamPlay is the better option out of the two. This is because there are more musical styles and instructors, and I find the lessons to be more engaging and informative. However, the price is much lower for Fender Play, plus there's a 30-day free trial option here to test things out, which is not available on Jamplay.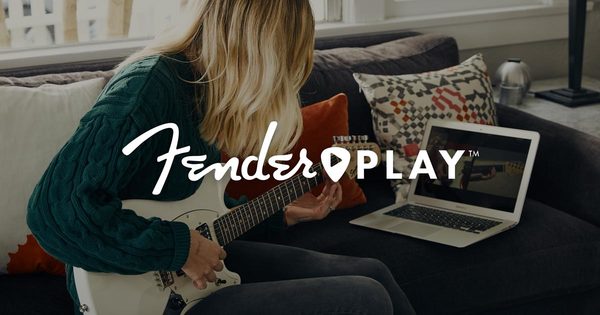 See Also: Fender Play Review and Guide
Main Differences Between Fender Play vs JamPlay
The main differences between Fender Play and JamPlay are:
Fender Play offers a 30-day free trial, whereas JamPlay offers this for 7-days
Fender Play has more than 11,000 lessons, whereas JamPlay has a little over 5,000
Fender Play has 6 musical styles, whereas JamPlay has 20
Fender Play has 8 instructors, whereas JamPlay has over 80
Fender Play has an annual membership for $89.99, whereas this is $159.95 on JamPlay
Key Specifications
Fender Play
JamPlay
Monthly Cost
$9.99
$19.99
Platforms
Desktop, iPhone, iPad, Android
Desktop, iPhone, iPad, iWatch, Android, Amazon. Additional technologies such as Chromecast, Apple TV and Internet TVs are supported.
Genres
Rock, Blues, Folk, Country, Pop, Funk.
Rock, Blues, Folk, Country, Pop, Funk, Fingerstyle, Metal, Jam Bands, Acoustic Rock, Gospel, Brazilian, Reggae, R&B and Soul, Flamenco, Classical, Jazz, Surf, Celtic, Bluegrass, Hawaiian Slack Key.
Best Features
Simple interface, guided paths; bite-sized lessons; suitable for guitar bass and ukulele players; hundreds of well-known songs to learn; multi-angle camera.
100+ teachers including famed musicians, 4k streamed courses suitable for beginners to advanced, exclusive master courses, one on one reviews with genuine feedback, 950,000+ chord library.
Songs
150
600+
Easy Song Versions
No
Yes
Chord Diagrams
No
Yes
Printing Option
No
Yes
App Version
Available to download here
Available to download here
Exploring Fender Play Vs JamPlay
Following a side-by-side comparison of features, let's now explore each brand more thoroughly.
For transparency, I should make it clear that I am a firm fan of Fender; I believe it to be a fantastic company that has done a great deal for the guitar-playing community – offline. It is no secret that Fender guitars are some of the most incredible guitars on the market and favorites of some of the world's greats, from Stevie Ray Vaughan to Eric Clapton.
Does this mean that Fender Play offers the best online guitar courses out there?
I would say not.
While Fender has produced some of the best physical guitars and paraphernalia known to man, when it comes to online guitar lessons, I believe they're somewhat lacking.
Getting Started
The initial sign-up process is simple, and you can take advantage of the free trial of 30-days by putting in your credit card details. Once done, you are asked to choose your instrument and genre, then you're able to browse straight away and start a 'bite-size' lesson of your choosing.
Ease of Use
Fender Play is simple to get to grips with, and someone with no skill (yet) will be able to learn chords and songs in no time at all. A strength? No. This basically provides an application without any theory of the fretboard or comprehension of the mechanics. I don't believe it is productive to dive into learning a song without knowing how it is built.
Fundamentally, I find the biggest drawback to this platform is the complete lack of content depth – basically, I believe you could be handing over good money to be taught a trick; there is very little here that you can't find (for free) on YouTube, for example.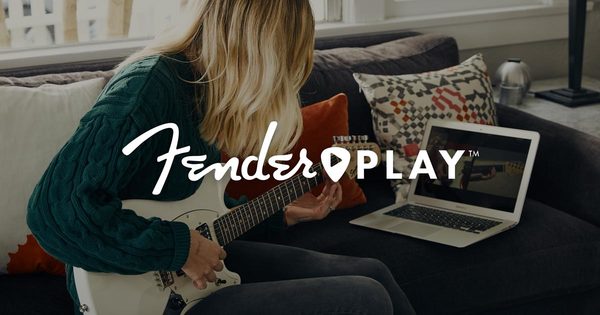 Educational Aspect
Looking through the content, I found that there was little information provided by Fender that couldn't be found elsewhere. Which, you know, is OK and what the internet is all about, but you are paying for lessons to be taught something new, to develop a skill, which should be a valuable educational resource.
Or, what is the point?
I found the 'world-class instructors' somewhat of a stretch; we're talking YouTube celebs and certainly not anyone to the standards or celebrity status of Jimi Hendrix! (Ironically, these same instructors deliver similar lessons for free on that platform!).
I found the pathway simple to use, and Fender has made this an efficient process. However, it isn't without flaws. Much of the material is basic and recycled across the platform to be different things when, in fact, it isn't at all (i.e., 'Alternate picking' and 'Play your first chords'). I didn't find strumming, chords, or timing to be genre-specific, which was disappointing.
I thought this was a tailored path, after all?
Visuals
Where Fender Play truly does shine is with the video production; this is flawless, as is the audio quality. I particularly like the multiple camera angles. The material the instructors are covering is simple (as it would be, this is for complete beginners), but I didn't find it to be engaging. However, they are knowledgeable about their craft.
JamPlay
JamPlay is similar to Guitar Tricks, except that it also caters to those on the advanced end of the spectrum and already-skilled players who wish to test out additional genres.
JamPlay differs from Fender in the fact that it has always been a dedicated online guitar learning platform; there are no guitars, amps, or other physical product branches. It is actually one of the largest and most reputable video-based online guitar lesson resources out there. So, let's see what it's all about!
Getting Started
JamPlays sign-up process was pretty lengthy and much more comprehensive than that on Fender Play. This shows immediately that this is a serious platform that has all the signs of providing a thorough learning experience.
There are questions about your skill level and experiences, style preference, instrument, and so on. Plus, further questions on how you wish to use the opportunities available; for example, how often you want to practice (daily, hourly, etc.,) and it gets pretty deep, too, in wanting to know your ambitions for using the programs.
Next, it's time to build your profile, but this is optional and can easily be skipped. However, if you want to make use of the social-based features, it is worthwhile having some accessible info about you on there, such as the gear you have and your favorite bands.
Ease of Use
Initially, the site seems pretty tricky to navigate, and the interface is not as smooth or sophisticated-looking as Fender Play. I like how accessible your playlist and progress report are (at the bottom of the page), and lessons and additional content are at the top.
The lessons tab dropped down to four phases (beginners, genres & skills, songs, and songwriting) and five additional categories (artist series, lick & riff library, performances, interviews, and concerts).
Educational Aspect
When you're onto the next step, you will find that the follow-on pages offer instructor and instrument options, each instructor has a series of lessons and material which is really solid, and a ton of unique information is packed into each one.
For example, choose Chris Liepe, beginner, and the electric guitar series, and you will find 376 minutes of material divided into 23 lessons.
Visuals
Similar to Fender Play, there are multi-angle shots that give clear visuals of everything you want to see. This looks really professional and like you're getting your money's worth.
Fender Play Vs JamPlay Pros and Cons
Fender Play Pros
Website Design: Excellent Lay Out!
Affordability
30-Day Free Trial
Growth Tracking
Good Video Production Value
Excellent Content for Beginners
Fender Play Cons
Low on Features and Additional Tools
No Content or Material for Advanced Players
Rehashed Content
No Unique Material
'World-Class' Instructors is a Stretch
JamPlay Pros
Excessive Library
Large Roster of Tutors
Live Lessons
Social-Based Features
Material for Advanced Players
Unique Content
Free Trial
JamPlay Cons
Lengthy Sign-Up Process
Courses May be Too In-Depth
Expensive
Alternatives to Fender Play and JamPlay
True Fire
While TrueFire is one of the more costly options out there, it is a platform that truly packs in the features. Most levels and styles are catered for, the learning tools available are worth having, and it's easy to track your progress as you practice. I particularly like the Looping and Slo-Mo features that are really valuable when you're struggling on that one niggling part.
There are more than 50,000 lessons available that work with Windows, Mac, Linux, iOS, Apple TV, Android, and Roku. This platform is well suited to advanced players who want to broaden their playing styles or learn a new genre completely. New courses are added weekly.
Again, we have multi-angle shots, clear video and audio, and easy-to-follow lessons from a large roster of instructors. The major drawback with this platform is its pricing – at $249 per year or $2,499 lifetime, it's not a cheap gig.
Pros
New Content Added Weekly
50,000 Cross Platform Lessons
Great for Beginner to Advanced
Excellent Array of Tutors
Valuable Features
Additional Resources
Cons
ArtistWorks
At ArtistWorks, a diverse group of master guitarists delivers some truly informative and engaging lessons suitable to beginner players or established players who want to try their hand at something new.
While the genres available aren't as plentiful as some, the major ones, such as rock, blues, jazz, and country, are here.
This is a video exchange learning platform that connects learners with their teachers and means you receive personalized feedback that is sure to accelerate development.
There are different plans to choose from, ranging from $23 per month to $35, but – although it states monthly pricing – they're actually billed either 3, 6, or 12-monthly subscriptions.
There aren't significant differences between the plans, and even the basic package includes video submissions, the video exchange library, a music theory workshop, and access to unlimited lessons.
Pros
Video Feedback
Personalized Learning
Different Plans Available
Cons
Some Subscriptions are Expensive
Guitar Tricks
Guitar Tricks is an award-winning online guitar learning platform that is the biggest in the world. There is a 14-day free trial and 60-day refund policy if you decide this isn't the platform for you after signing up for a monthly ($19.95) or yearly ($179) subscription.
Musicians of all levels will find something to their liking here. Lessons are informative, easy to follow, and packed with valuable tools. Millions of members are active, and there are more than 600 song tutorials to choose from; I love this; what are the chances of not finding something you want to play here?
Drawback? If you're a bass player, you need to look elsewhere, as Guitar Tricks have nothing for you!
Pros
Great Selection of Features
Thousands of Lessons and Hundreds of Songs
Regularly Updated Content
60-Day Refund Policy
Cons
Not for Bass Players
Full Access Lessons Not Included in Subscription Fee.
Frequently Asked Questions about Fender Play Vs Jam Play
Question: Are Fender Play and JamPlay The Best Out There?
Answer: I would say no. I have never paid for an online guitar lesson, and it would take a lot to encourage me to. I do like the feedback provision on JamPlay, but that much I'd pay for it? I don't think so. I see the benefits, but I also see free alternatives in their masses!
Question: What are the Benefits of Paying for Fender Play or JamPlay?
Answer: I suppose the social aspect you get with JamPlay is appealing to some. I also think you'd be more inclined to keep practicing if you were paying for that privilege, so paying for Fender Play or JamPlay could be a good motivator for those who know they can lack the willpower to pick up the guitar and play through the painful days of learning!
Question: Are Online Lessons Better Than Face-to-Face?
Answer: For a lot of people, learning to play the guitar in front of someone can be nerve-wracking. It can also be inconvenient! You don't get this with online learning. Plus, if you make a mistake, there's nobody there to judge. I certainly see this appeal!
Fender Play Vs JamPlay: Final Verdict
I think I've made it pretty clear in this post that, personally, I wouldn't use either platform; while you don't get exactly the same experience using free online resources, it's close enough for me.
I see the benefits of both platforms but also the drawbacks.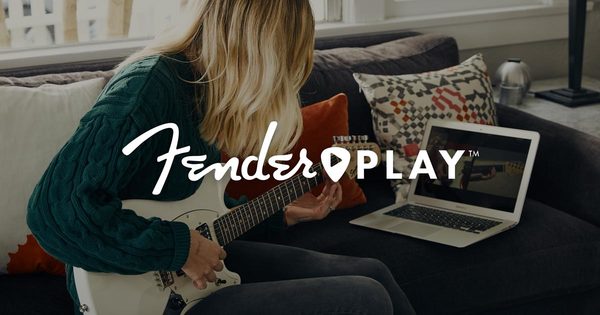 I feel a little disappointed with Fender. They were looking to gain a new client base and plowed a lot of money into the production of Fender Play to attract this. But, looking past the HD 4k imagery, most of the information is recycled and readily available elsewhere for free.
(Psst, check out our best YouTube channels for free guitar lessons)
JamPlay seems the more appealing option and seems to offer more for your money.
Latest posts by Jodie Chiffey
(see all)