As the DAW market continues to expand, and the tools available for home recording enthusiasts become more accessible, it's easy to be overwhelmed by the number of options available.
We're here to try and help you with that. And today, we're going to look at a couple of the long-standing stalwarts of digital music production: Logic Pro and Pro Tools. If you've been looking to invest in some software for recording music, you've unquestionably encountered these two names.
Both do similar things, both have great respect in audio engineering circles, and both cross the line from hobbyist software into something a little bit more serious.
As far as recording software goes, this is premium level stuff. It's for people who need to know a little bit what they're doing.
Bottom Line Up Front Summary: If you are just getting started with DAW tools, I'd recommend starting with the more user friendly Pro Tools here.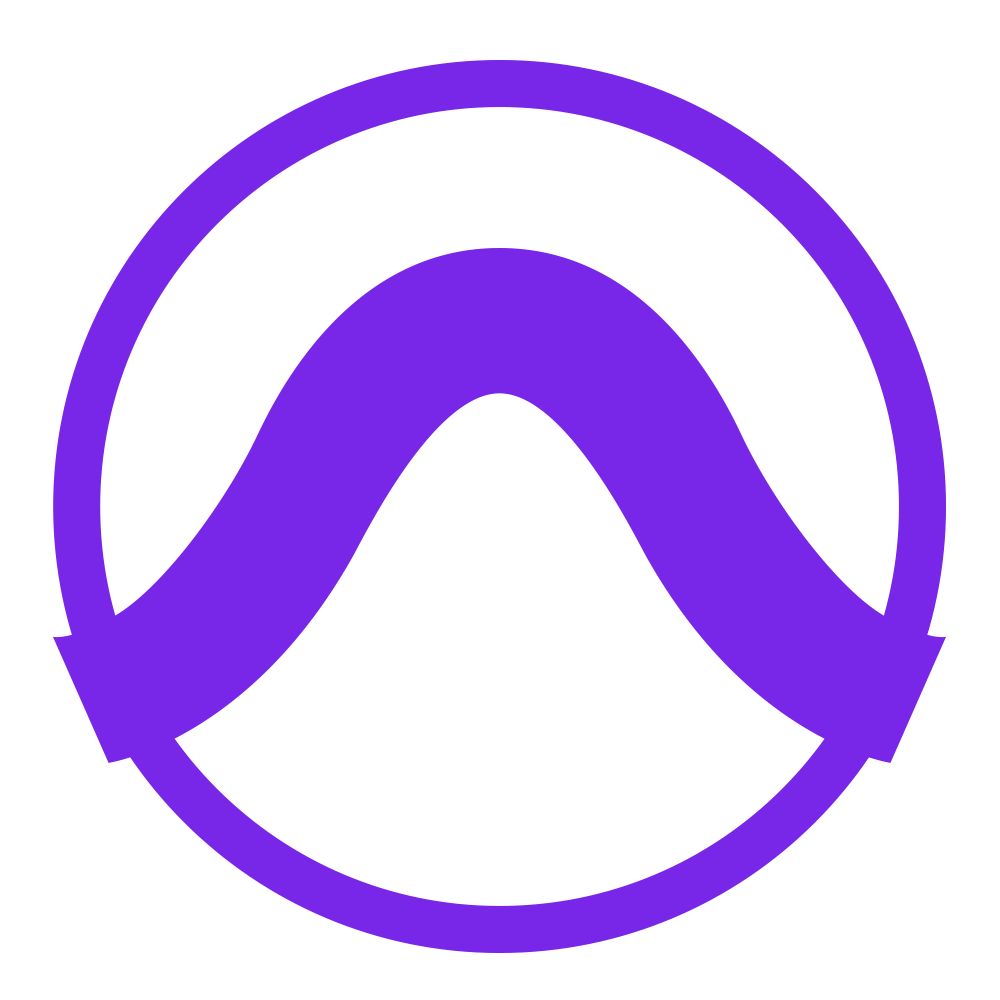 Main Differences Between Logic Pro vs Pro Tools
The main differences between Logic Pro and Pro Tools are:
Pro Tools offers flexible Yearly, Monthly, or one time paid plans, whereas Logic Pro offers a 1-time $199 fee
Pro Tools is more industry-standard, whereas Logic Pro is popular with musicians
So, let's start looking at these two products in a bit more detail.
The first version of Logic Pro was called Notator Logic, and it was released all the way back in 1993. It was developed by a company called C-Lab, who later became Emagic.
The first five versions of Logic were available on both Mac and Windows. However, in 2002, Apple announced that they had bought the software, and starting with Logic 6, it would only be available on Mac OS. This, of course, annoyed the Windows users: it's never been established how much business was lost over the matter, but sales of the Mac version have continued to increase.
Logic Pro is now in its tenth edition, which they've called Logic Pro X, because Xs are cool. It's come a long way from its starts a sequencer for Atari.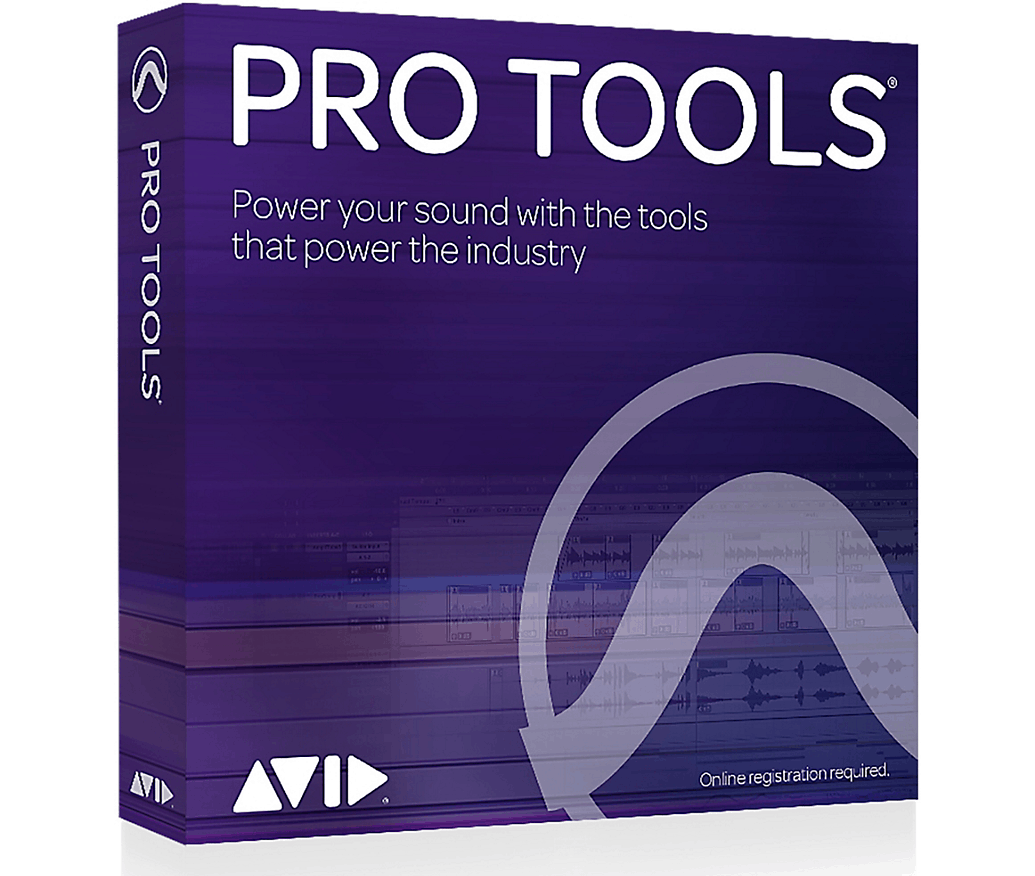 Pro Tools is celebrating its 30th birthday this year, so happy birthday to you!
Pro Tool first appeared as Sound Designer, created by two Berkeley graduates in 1984. The following year – 1985 – they were offering downloadable features for the software.
Remember… this was in 1985!
It became Sound Tools in 1989, and was renamed Pro Tools in 1991. That first Pro Tools cost a whopping $6,000! It's hailed as the first digital multitrack recording software, which makes it funny to think that something that originally cost so much led to something you can now get online for free!

One of its interesting claims to fame is that Ricky Martin's Livin' La Vida Loca was the first number one single to have been entirely recorded, edited, and mixed in Pro Tools. So that's kind of cool, I guess?
Pricing options
Logic Pro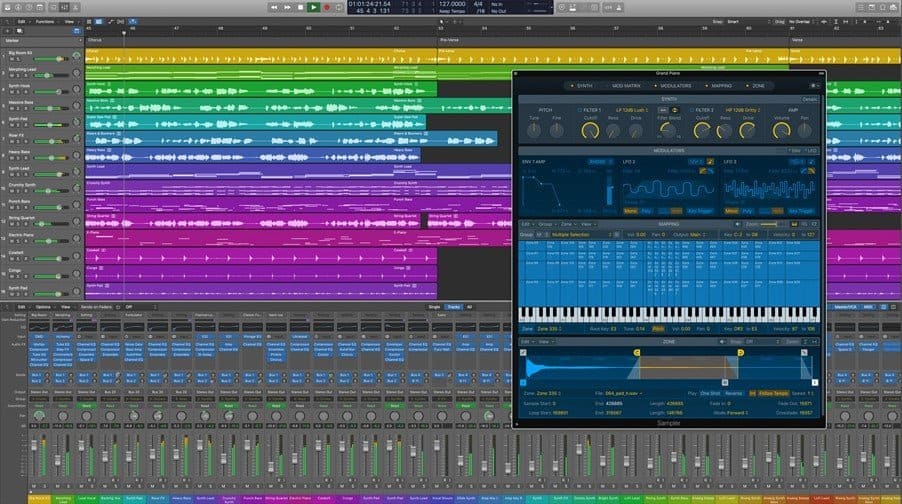 How much is Logic Pro X? From the Mac App Store you can grab it for around $199. And that's that. There are no other pricing options. There were no discounts for individuals upgrading from the previous version, which is unusual in DAW version progression and pricing. There doesn't seem to be any discounts for education or anything, another unusual aspect for commercial, high-end DAWs.
You may have noticed that I only mentioned the Mac App Store? Yeah, Logic Pro isn't available for Windows or Linux or anything. I'm sure I'll return to that point a little later. There ends the discussion of Logic Pro's pricing options.
Avid now offers three different pricing tiers, but unfortunately, they have done away with their freemium model. They do offer free trials for each tier, however. Their new tiers are Artist, Studio, and Flex.
Pros Tool Arist is a brand new product perfect for aspiring music creators, songwriters, and producers. You'll have everything you need to make some killer music!
Pro Tools Studio was formerly known as Pro Tools Studio and is geared toward professional creators that need both variety and quick access. It's perfect for those who need a large collection of plugins and sounds and advanced mixing capabilities.
Pro Tools Flex was formerly known as Pro Tools Ultimate. This tier is geared towards professional music studios. It provides the highest track count, advanced features that help you take on the most significant projects, and Dolby Atmos workflows are integrated into the software.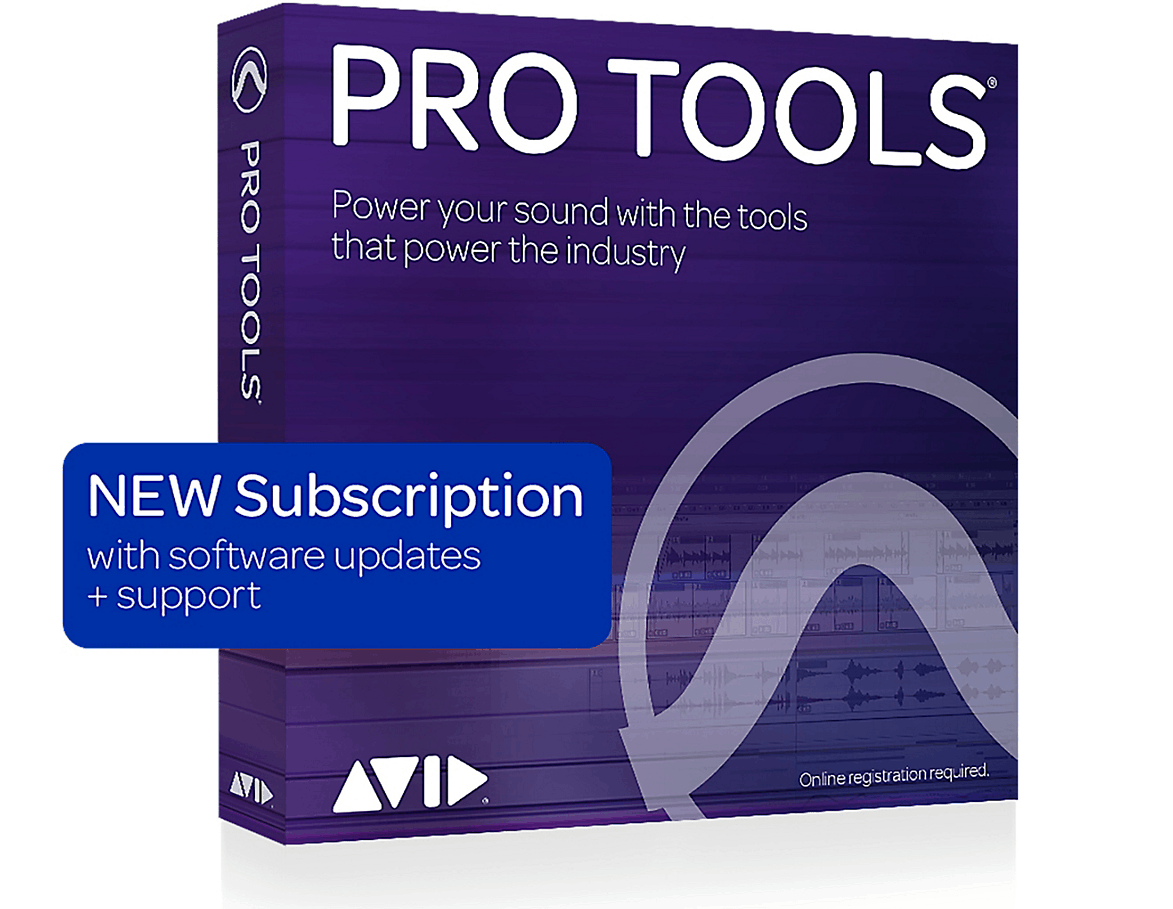 Avid Pro Tools Features
OK, these are primarily aimed at very serious home users, and professional producers, so either of these will do an awful lot… not all of it making for a particularly riveting read. It might be easier to run through what they both do, and then give specifics about what they highlight as their selling points?
So, both Logic Pro and Pro Tools will…
Give you a professional sequencer
Allow multi-track recording
Allow use of a full range of plugins and VSTs that you get through purchase or for free ones
Need a relatively powerful computer to avoid lag and swearing
Allow you some pretty tight editing
WIll work perfectly well for mixing and mastering
Come with a lot of automated features
Depend on the room that you're recording in – every room sounds different
Depend on the output hardware you're using – I'm talking monitors and headphone here
Depend on your own ears and knowledge and skills as a producer to make the output sound good
Depend on your ability to put good sounds in to be able to get better sounds out – as my first producer told me: "You can't polish a turd"
I think that heads off the generalizations about both products. Now, let's see if we can pick out some unique identifiers for them…
Logic Pro
Well, the elephant in the room of unique identifiers here is that Logic Pro is only available for Mac. This isn't the time or the place for PC Vs Mac debates, so I'll leave it at that, just as a point of information. That aside, here's a list of the things that Logic Pro highlight as being important:
Smart Tempo: this means that it'll automate the timing of your tracks; gone are the days where you start by playing to a click – now can just do what you feel, and it'll match you
Brushes: this is for using brushes or drums kits designed for brushes, rather than sticks, to give that gentler sound for jazz or roots
Logic Remote: this turns your iPhone or iPad into a remote device for tweaking your tracks, or using as a virtual instrument
Plug-ins: they're particularly proud of their ChromaVerb reverb, and the Vintage EQ collection
Flex Time: lets you move the form to the correct beat without having to cut the sample – that's super-useful!
Flex Pitch: this lets you tweak the parameters of a note within the sample – helpful if there's just one note that's slightly off
Pro Tools
So, as noted earlier, one of Pro Tools' unique identifiers is that it has versions for both Windows and Mac. Again, I'm just leaving that statement there. I'm not getting into it. Now, looking for a comparable but unique list of features is tricky with Pro Tools, and I'm not sure if that's because their marketing copy isn't as sharp or what, but I'll do what I can with what I've got.
Here are the main things – and yes, there will be similarities to what you read in the last section.
Project Revisions: Not sure if the take you're listening to was the right one? Drop a different take in on the fly and see if it's working better
Pro Tools | Control: An official app to let you control things from your phone
QuickPunch Recording: Lets you quickly replace a mistake, as if it never happened
Plug-ins: Yeah, it includes an awful lot of stuff to help further shape the sounds you're working with
Cloud Collaboration: Now, that's a cool one; you can easily connect with other Pro Tools users who might want in on your creative action, or you can get in on theirs
Artist Community: The best way to describe it is as a private social network for you and other Pro Tools users
Elastic Time: Lets you quickly adjust the tempo of your project
Elastic Pitch: Lets you quickly and easily fix bum notes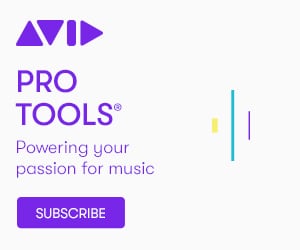 Master Your Mix: Avid Pro Tools DAW Software Comparison Unveiled!
Dive into an immersive world of advanced audio editing, mixing, and recording capabilities that empower professionals worldwide. Don't settle for anything less than perfection—explore the Avid Pro Tools compare page and unlock your creative potential today.
Free Trial
We earn a commission if you make a purchase, at no additional cost to you.
Usability
I'm actually not going to dwell on this one too much. Here's the thing – and it goes for pretty much all of the different categories of computer software available – when you can use one DAW, you can pretty much use all of them.
The processes and outputs are identical; it's just a matter of figuring out what's different in the user interfaces. In DAWs, particularly with Logic Pro and Pro Tools, the debate of which one is more usable is as contentious as debating Mac Vs PC. Not just contentious, but ultimately, kind of pointless.
Both Logic Pro and Pro Tools are just as usable as each other, to the point where it's not worth splitting into sections. Most producers will have started using one or the other, and just stick with it, I guess just for simple comfort with the familiar. I don't think there's anything unreasonable about that.
However, it might be of use to speak to that usability. I would say that with either Logic Pro or Pro Tools, they both have an intimidating amount of features for a newbie. Where do you even start? A common complaint on Reddit on the matter is that even tutorials about either product are barely intelligible, and are too long.
But, you've got to start somewhere if you want to be a professional someday. In this respect, I think just getting stuck in and making mistakes is the best way to get to grips with the usability of high-end DAWs that try and cram in a lot of functionality.
If you get stuck, it's highly unlikely that you're the first person, so a solution is more than likely just a Google away. I've mentioned Mac Vs PC a few times throughout this review. It stands to reason that if you're already a PC user, you won't want to buy a whole new machine, so it stands to reason that you'll go with Pro Tools. There. That's your decision made, and now you can go with it.
If you're a Mac user, you likely enjoy the exclusivity of stuff that's only available on the operating system, so you'll probably lean towards Logic Pro. Congratulations. Both of you are using software that's just as usable, and just as confusing to beginners, as the other is. Let's all relax.
Conclusion
Logic Pro
Logic Pro is a slick piece of kit. Its general feel is that it's aimed at Mac loyalists. Mostly because that's the only platform it's available on. The Smart Tempo is a cool feature, but, like many other pieces of digital innovation in music, it begs the question: does it reduce the skill required to be a good musician?
Consistent timing is a key part of editing music: it's impossible and infuriating to try it otherwise. To date, and with lower cost DAWs, you did achieve this on your records by having your drummer play along with a click track, and the rest of the band followed the drummer.
That's literally how making a record worked. The timing, and therefore the ease of editing was the drummer's responsibility. Now, it seems like that doesn't even matter anymore. Much like what AutoTune did with vocals.
Pro Tools
Just by the fact that it's available for both Windows and Mac implies a lot more flexibility on Pro Tool's part. Add in the tiered pricing approach that starts with a free version, and the fact that they offer discounts to schools and teachers, and it basically comes across as more appealing.
In saying that, the flexible pricing doesn't do anything in terms of its functionality: you're not getting a dumbed down version, and you'll still need a significant amount of time figuring it out if you're starting from scratch.
The free tier is useful though, especially for newbies, and it'll certainly act as a gentle introduction to some of the more technical terminology in music production.

Logic Pro Cost & Pro Tools Cost + More

Logic Pro
Pro Tools [Updated May 9th, 2022]
Pricing
Around $199.99
Pro Tools Now Offers a Pricing Model with Three Tiers:
– Pro Tools Artist- $99 1 year subscrption/ $9.99 a month.
– Pro Tools Studio- $299 1 year subscription/ $31.99 a month.
– Pro Tools Flex- $999 1 year subscription/ $99.99 a month.
Features
– Smart Tempo
– Brushes
– Logic Remote
– Plug-ins
– Flex Time
– Flex Pitch
– Project Revisions
– Pro Tools | Control
– QuickPunch Recording
– Plug-ins
– Cloud Collaboration
– Artist Community
– Elastic Time
– Elastic Pitch
Usability
Much of a muchness: of these two, Mac users will probably prefer Logic Pro; Windows users can only use Pro Tools; both will require a similar learning curve
Conclusion
Good for professional music producers with an affinity for Macs
Good for hobbyists, professionals, and everything in between, regardless of operating system
Final Comparison: Logic Pro or Pro Tools?
Both Logic Pro and Pro Tools are essentially as good as it gets when it comes to DAWs and producing music on a computer.
The automation, the plugins, the usability… all completely on a par with each other. That's why so many hits today are created on one or the other.
If you're a total newbie, I'd recommend starting with Pro Tools, especially, if you already have a Windows computer. While the free tier is no longer available, the new Artist tier provides the same capabilities and more for the low price of $9.99 a month. It's cheap enough for new artists to get a gentle introduction to the technical aspects of music production.
Have fun!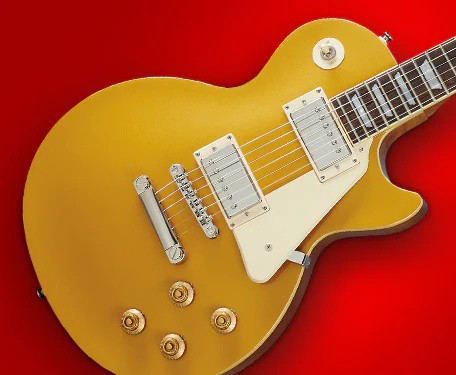 Further Reading on DAW Tools:
Latest posts by Guitar Space Team
(see all)