Since the dawn of digital audio production, plenty of musicians have taken it upon themselves to h availado what they could witble technology to record their own music.
There are plenty of benefits:
You keep control of the audio recording process
You don't have to pay an engineer or producer for editing and production
You can do your recording according to you and your bandmates' schedules
And, most importantly of all, the DIY editing approach is totally punk.
There are a bajillion options available when it comes to home recording, that can accommodate all kinds of budgets, from free, low cost stuff, to the super-expensive.
Starting out at least, it's advisable to go with something towards the budget end: what's the point in spending thousands on gear if it turns out you don't have that much time for music production, or, if you suck at it.
Here, we'll take a look at a couple of options at the cheaper end of the spectrum.
Say hi to Reaper
The funny thing about my introduction to the Reaper app, is that it came from somebody while they were being endorsed by one of the bigger name brands in digital audio production and editing tools. He's a career music producer, so I was happy to follow his recommendation.
Reaper is a download for Windows or Mac, and is currently experimenting with a version for Linux. It's made by a company called Cockos, and it launched in 2005. One of the founders developed Winamp. That last sentence will be lost on the kids.
Reaper handles audio and midi recording and importing, and can do some video work too. It comes in 32-bit and 64-bit versions, deals with all kinds of audio file formats (audio files and audio formats), and accepts all the usual VSTs files.
Say hi to Audacity
Audacity is a bit of a granddaddy in software terms, having made its first appearance in 2000. It was started by two students at Carnegie Mellon University a year earlier.
It's available for Windows and Mac, as well as having an existing stable editing version available on Linux. Probably the most important thing about Audacity is that it's free.
As with everything though, you get what you pay for, and Audacity has a couple of shortcomings as we'll see later on, when we take a more detailed look at audio and editing features. If you like, the website does have a function to donate money. I guess that goes to the core developers, if you want to tip them for Christmas or something.
Audacity doesn't have separate version for 32-bit or 64-bit machines
Pricing options
Reaper
Normally when I review software, it's SaaS, with all kinds of tiers offering all kinds of features, for all kinds of budgets!
That's not the case here. There's very little to say about pricing.
As noted, Reaper gives you a 60-day trial. After that, you have two options for pricing: $60 for personal use, or $225 for commercial use.
As far as I'm aware, it's the same software you get regardless of which one you pay for, so if you planned on making money from your music production, it's really just a matter of honesty whether you pay for the commercial license. I presume there's something in the terms and conditions that if you're found to be profiting from using the personal version there'll be some kind of consequence.
Once you pay for Reaper, that's it for the rest of your life. You never have to buy an annual version or pay for upgrades or anything. It updates automatically. If you get a new computer, as long as you have your activation code that's emailed to you when you first pay for the license, all you need to do is put that in when you're reinstalling.
Audacity
Audacity is free. And that's all there is to it. Apart from the aforementioned donate button on the website.
Features
Reaper
Reaper has a lot of features. I'd love to cover this section by just saying "all of them," but I feel that's not what anybody is looking for. I'll run through some of the highlights.
Customization
Reaper incorporates a thing called ReaScript. This is effectively a coding feature that allows you to code or debug a lot of what Reaper does. Pretty cool, right? Obviously it is, but it honestly isn't something I've availed much of – I'm focused on just getting on with recording my music.
Cockos flag it up as an important feature in terms of customizing functions and the audio interface. Google will probably show you some great examples of it being put to good use.
Plugins
I mean, duh, that's a lot of the point of DAWs and home recording. But, what makes Reaper great is the number of plugins included "out-of-the-box".
Cockos have developed their own range of plugins, which are ideal for getting started in music production. It includes basic stuff like compression and reverb, as well as a version of AutoTune. Having a pitch correction plugin is especially cool, given the retail price of actual AutoTune.
Mixer support
For those of you blessed with enough space in your home recording setup, you're so lucky! Reaper will work with the following mixing desks for you to feel actual physical faders under your fingers as you tweak your sound – super beneficial during editing and mixing.
A producer once told me to make adjustments by closing my eyes, to allow my ears focus on the sound, not the numbers on a screen, and adjust the fader by hearing and feeling the song. It's a moot point when your fader is digital, and you have to watch it to make sure the mouse cursor is still dragging it (drag and drop workflow).
If you have the studio real estate, you can follow that producer's advice with the following consoles…
Behringer's BCF2000 motorized faders control surface, USB and MIDI recording
Frontier Design Group's wireless transport control
Frontier Design Group's AlphaTrack control surface
Presonus FaderPort control surface
Mackie Baby HUI control surface
Mackie MCU control surface
Audacity
Audacity also has quite a few features to list off, but here are some highlights.
App Customization
The current release of Audacity has four themes. These are essentially variation on the user interface. Users can set them to whatever they like, and then easily switch to a different theme if they want to experiment.
Studio Effects
Audacity has lots of effects and functions built in for manipulating your digital audio recording. It has some limitations on plugins, in that it will support 32-bit or 64-bit, depending on what you're running, but not both at the same time.
It does come with scheduled recording, which is interesting, and it's time and tempo adjustment functions seem cool. It's perfectly fine with you adjusting the tempo while maintaining the pitch of your audio. I know I've said bad words to DAWs that wouldn't do that. Although I feel like it's becoming an obsolete as DAW technology progresses.
Other features
Perhaps because of its simplistic nature, Audacity is a popular tool for ripping and editing audio from cassettes (editing software). In this respect, Audacity will cunningly split tracks recorded from such sources based on silences.
Apart from that, Audacity by and large does all the things that you'd expect from any functional DAW.
Usability
Reaper
The main problem with the usability of Reaper is that it does an awful lot.
That might sound like a paradox, but think about it: it's trying to cram all these tools and tricks and features into a single functional package.
But, it's not impossible. It just takes a little bit of time playing with it to figure out what is where within the interface, playing with imports and exports and recordings… it's busy! From my own experience, the best solution is to have a second monitor, with the sequencer in one and the mixer in the other.
Another alternative is using the aforementioned external physical mixers, while minimizing Reaper's mixer screen. That might still be a hassle with the single fader options though.
As with most kinds of software though, when you've used one, you've used most of the rest of them. By this, I mean that if you've one type of DAW in the past, you're already at a massive advantage. In the case of Reaper, I would specify that would mean more of the advanced ones like Cubase or Ableton.
Cockos do provide a manual for Reaper… which I've never looked at. That's a personal thing: it's just not how I learn; I learn by getting stuck in, making mistakes, and not doing it again. I'm sure it'd be useful if you're that way inclined.
It's important to remember that Reaper has been around a while. Whatever aspect of it you're struggling to use, it's unlikely you're the first, so you can actually find a lot of answers to your queries on Google.
Audacity
My biggest issue with Audacity's usability is that I think it's really ugly. Like as an interface. I mean, look, I get that it's free, and it's all about function before form, but still… there isn't one of their four themes that I felt comfortable with.
Probably one advantage of Audacity's usability through is that it doesn't have as many features, making finding your way about it slightly less busy and confusing that some of the other DAWs around.
Like Reaper, the developers have kindly created a manual for download that's likely super-helpful if you read it. And also like Reaper, Audacity has been around long enough for you to not be the first person to query… anything at all about it really, so Google will be as helpful as anything.
I couldn't find an official answer, but Audacity doesn't seem to support any physical mixers. It's not the end of the world, but at the same time, I know it'd be a preference for some DIY producers.
I may bemoan its aesthetics and some of its functionality, but I can certainly see how those are the exact things that would appeal to its users: it all adds to simplicity. Audacity is popular with podcasters. In that one-man-show context, I certainly see the need and desire to get things simple and just get it done.
And from the developers' perspective, if you start getting too elaborate, that's more time. And that's the kind of path that leads to a price rather than a donation, which in turn turns their whole model on its head.
Conclusion
Reaper DAW
It's probably pretty obvious that Reaper is a favorite for me. I like being able to sprawl it across a couple of monitors, I like that I've recorded albums with it, I like that it's been absolutely fine with recording up ten tracks of guitars, eight tracks of drums, six tracks of vocals, and two tracks of percussion.
And it was all fine. Apart from initial teething issues finding my own feet with it, but that's not enough to warrant any real complaint.
I've never had cause/room to hook up an external physical mixer, but it's lovely to know that I could. I also appreciate the money I saved on pitch correction with their own VST. And all the other VSTs they've included, although I did add some third-party ones that I like.
Overall, this is a good alternative to big name DAW brands for those on a budget.
Audacity DAW
Apart from how ugly I personally find it, for the free cost of Audacity, there's not a lot to complain about.
Although there doesn't seem to be a limit on the amount of tracks you can record, but the simplistic nature of of the user interface makes it feel like working with too many would be awkward and time consuming.
With this in mind, it swings back around to its benefits for podcast audio production and ripping audio from cassette or vinyl, things that will only need one or two tracks, and shouldn't need too much in terms of editing or processing.
Audacity is ideal for those working on basic digital audio projects:
Reaper

Audacity

Pricing options

Free for 60 days, then $60 for personal, or $225 for a commercial license

Free for all of it, ever, with a function to donate on the website

Features

Customization of script

Comes with a range of perfectly functional plugins

Works with some physical mixers

Four themes to choose from

Selection of audio manipulation features

Standard basic audio editing tools functionality

Usability

Good but cramped – improved by using two monitors

Simple; functional

Conclusion

Good for ambitious home recording enthusiasts working with full band projects

Good for those working on simple projects like podcasts or ripping audio
Final Note: Reaper vs Audacity
Both Reaper and Audacity are perfectly capable DAWs for your studio audio workstation, but they do operate in different ways, that will appeal to different users depending on the kind of project they're working on.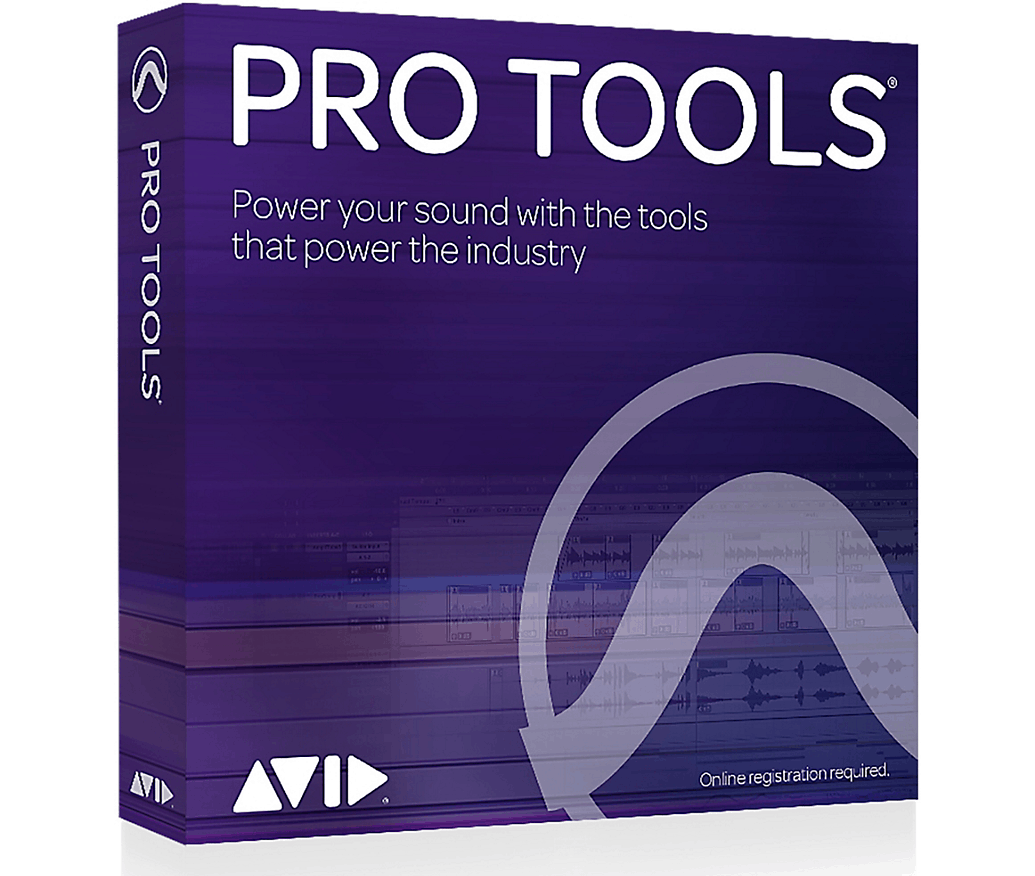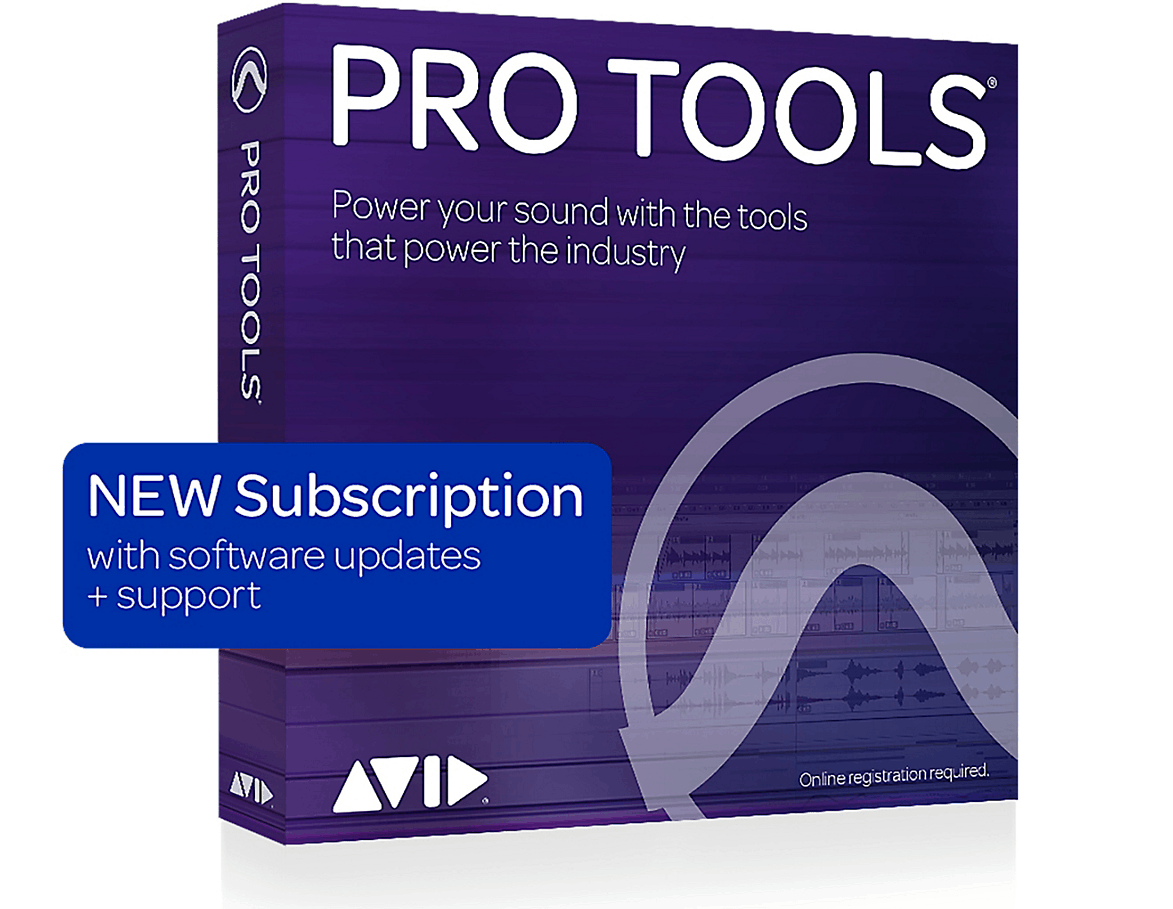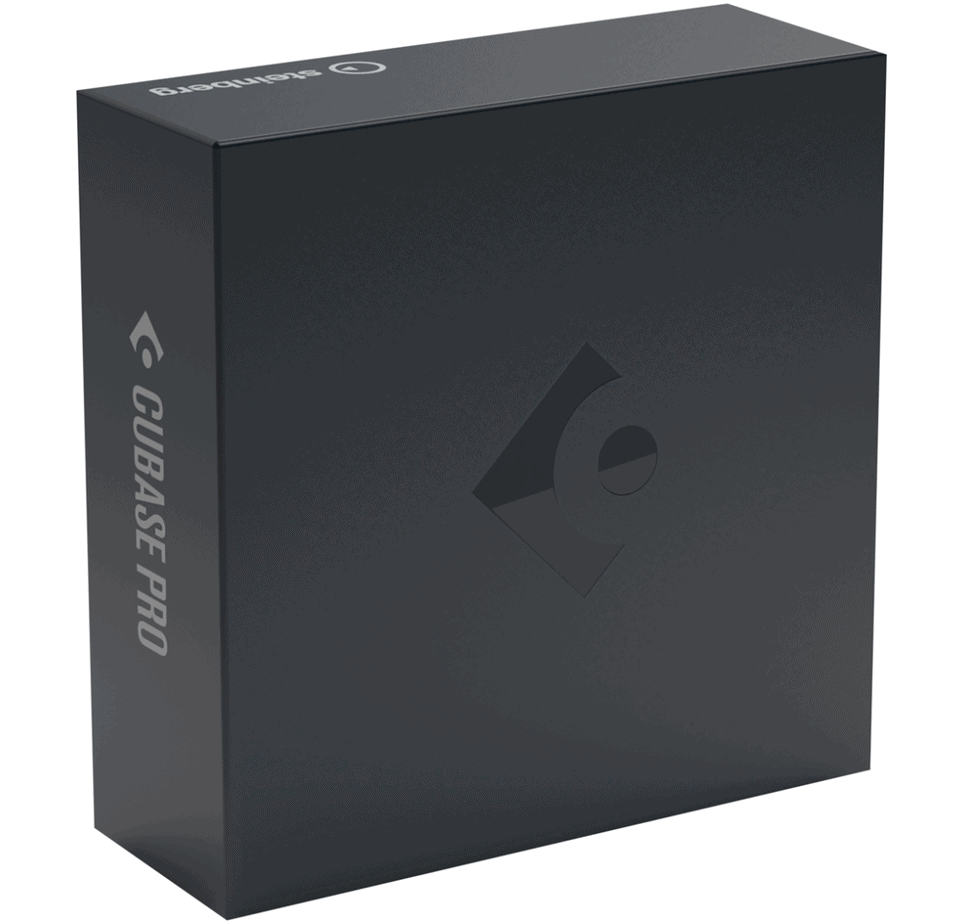 Steinberg Cubase Artist 11 | Reverb
Steinberg's Cubase Artist 11 includes many of the time-tested editing and sequencing tools that are used by pro-level producers and musicians worldwide, but puts them in a streamlined, affordable format.
Check availability on Reverb
We may receive compensation from the companies whose products we review. We only recommend products that we believe in and test.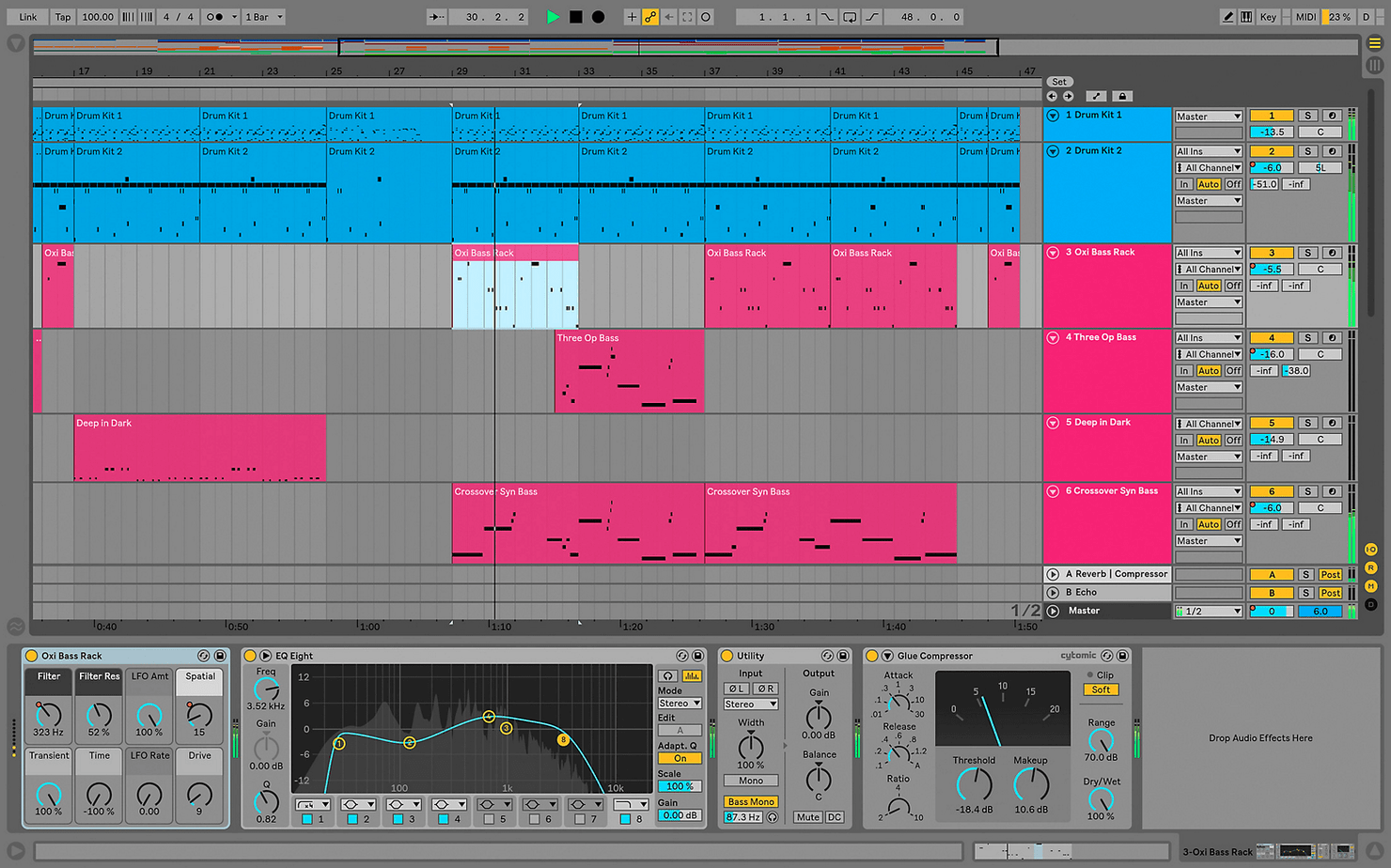 Ableton Live 10 Suite | Reverb
New and improved Ableton Live - Ableton's fast, fluid software for composition and performance. With over 5,000 sounds, 70+GB of loops and samples, 57 audio and MIDI effects - there's next to nothing you can't do in Live 10 Suite.
Check price
We may receive compensation from the companies whose products we review. We only recommend products that we believe in and test.
Reaper is definitely more of a heavyweight product, so if you're looking to do multitrack recordings, with lots of tracks for lots of control, for a fraction of what other products cost. I really don't see how you could go wrong!
Audacity is all about simplicity, with a much easier learning curve (with more video tutorials for how to edit). It wouldn't handle elaborate recording as easily as Reaper would. That's not to say it can't be done, there are stories of bands having done so, but I would envision Reaper as being a more comfortable tool to work with for such matters.
Ultimately, you need to think about what you need to record audio for, look at these – and all the other DAWs – and see what you can achieve the studio results you need on.
Further Read:
Latest posts by Guitar Space Team
(see all)