If you've ever dipped your toe in the world of music production, chances are high that you've heard of or even tried FL Studio.
This popular Digital Audio Workstation (DAW), known simply as "Fruity Loops" until 2003, has long been the go-to workstation for budding beatmakers and producers due to its user-friendly interface, high efficiency, and an almost endless number of programmable beats and loop sounds.
Of course, as with any DAW, there are some drawbacks and caveats that have caused many beatmakers and amateur producers to look elsewhere for their production needs.
The software can be difficult to use for newcomers, especially in editing and recording, and this can significantly slow down your workflow and dampen the creative flow. While no DAW is perfect, there are several great FL Studio alternatives to try out that may better serve your unique needs. In this article, we'll take a look at some of the best alternatives out there. Let's get started!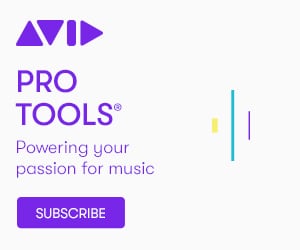 Master Your Mix: Avid Pro Tools DAW Software Comparison Unveiled!
Dive into an immersive world of advanced audio editing, mixing, and recording capabilities that empower professionals worldwide. Don't settle for anything less than perfection—explore the Avid Pro Tools compare page and unlock your creative potential today.
Free Trial
We earn a commission if you make a purchase, at no additional cost to you.
1. Audacity
Audacity is a free DAW that gives you powerful production capability without draining your bank account. If you are new to audio production and want to get a feel of how it all works without investing too much hard-earned cash, Audacity is a perfect choice.
While it may not have all the bells and whistles of other high-end production software like FL Studio, it can certainly hold its own for the budding composer.
The interface, while not as elegant and pretty as FL studio, is intuitive and simple to use, even for newbies, and so is great for getting started in music production.
It has 16-bit, 24-bit, and 32-bit support is available for Windows, macOS, and Linux, and supports a multitude of audio effect plug-ins. If you are looking for a production tool to dip your toe into the world of digital music creation without breaking the bank, it doesn't get much better than Audacity.
Pros
Free
Easy to use
16-bit, 24-bit, and 32-bit support
Available for Windows, macOS, and Linux
Cons
Lacks more advanced editing tools
Clunky looking interface
2. Ableton Live
If you are looking for a DAW that will give you access to the tools and sounds of the pros and are into live performance, look no further than Ableton live as an FL Studio Alternative.
Ableton comes packed with an enormous library of sounds and composition tools right out of the box with a plethora of available upgradeable sound packs and effects created by the pros. For electronic music production, it doesn't get much better than Ableton Live.
Because Ableton is aimed at professional production, it can be quite the learning curve for beginners, and the user interface can take some getting used to.
Even if you are a seasoned DAW user, Ableton's interface can be confusing at first as it is so different from other DAW's and largely aimed at a live electronic music performance. For a singer/songwriter looking to record guitars and vocals, this software may feel far too complicated, but for the electronic music producer, it's difficult to fault.
Check out our full Ableton vs FL Studio comparison.
Pros
Massive sound and effect library
Ideal for live performance
Perfect for electronic music production
Hundreds of sound pack upgrades
Available on Windows and macOS
Cons
Fairly complicated to use
Not ideal for live recording
Pro Tools is about as good as it gets when it comes to recording and music production, and it's used by professional studios and producers all around the world.
This makes it one of the best DAWs out there, but there is a steep learning curve if you are new to digital production software.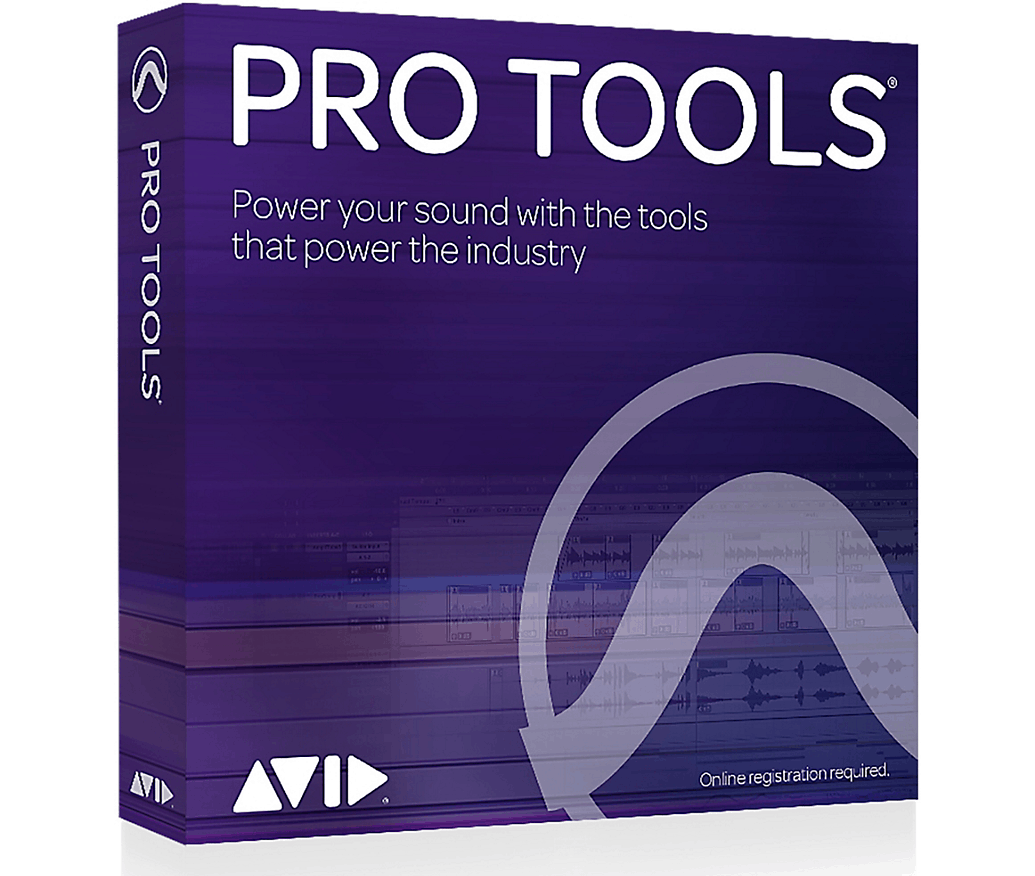 One of the best features other than the professional editing tools and interface are the multiple collaboration tools for working seamlessly with other producers anywhere on the planet.
While Pro Tools is arguably one of the best FL Studio alternatives available, it comes with a steep learning curve and a high price, although there are tons of online tutorials and also a free version of the software to get you started. That being said, if you can afford the price tag and get over the initial learning hump, you'll swiftly fall in love with this DAW.
Pros
Great user interface
Unmatched collaboration tools
Available for Windows and macOS
Professional editing tools and sound libraries
Cons
Very expensive
Steep learning curve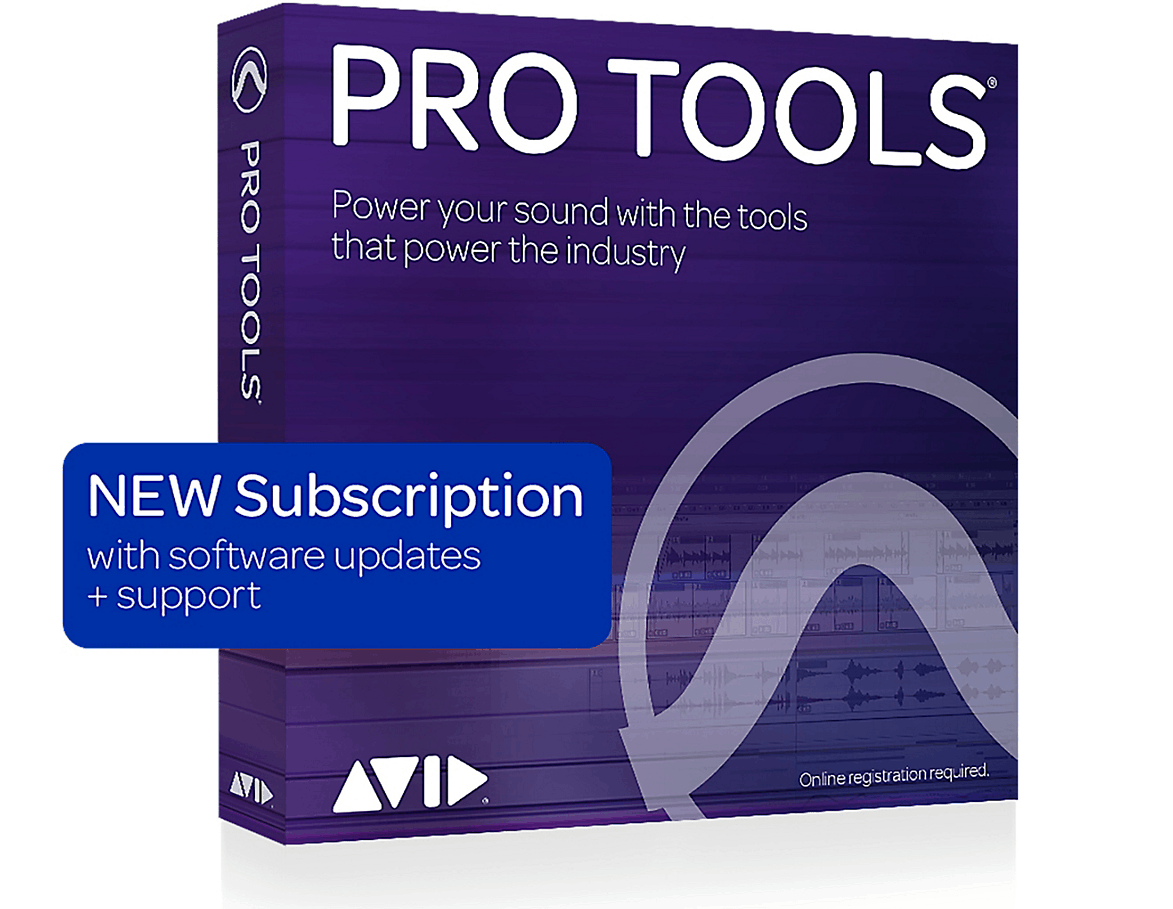 4. Logic Pro
Logic Pro is the go-to software for music professionals in the macOS ecosystem. The software is designed specifically for macOS, and as such, it is lightning fast and super-efficient running on a Mac.
The DAW can handle almost as many audio tracks as you can throw at it without flinching, making creative workflow a breeze.
The interface is beautifully designed and user-friendly, even for novice users, and is jam-packed with high-quality loops, drum sounds, and effect units right out of the box. If you've ever used Garageband, think of Logic Pro as Garageband on steroids!
Logic Pro is comparatively expensive to purchase upfront, especially if you are a newbie, but the production capacity you are getting for the money is almost unmatched. Unfortunately, Logic is reserved only for those running macOS, but it's almost worth purchasing a Mac just for the high efficiency of using this software on macOS!
Check out how Logic Pro compares to Pro Tools.
Pros
Highly efficient production capability
Incredible sounding loops and effects
Intuitive user interface
Professional features and tools
Cons
Cubase is another popular DAW for home producers and professionals alike and has a highly intuitive user interface that doesn't take very long to get the hang of.
As an alternative to FL Studio, the software's layout and interface is strikingly similar and so if you already have a basic knowledge of FL Studio Cubase is not too much of a learning curve.
Cubase has a vast library of effects, plugins, and virtual instruments right out of the box with simple and quick customization options. For both home recording and professionals, this DAW has everything you need to make professional-quality recordings.
Cubase is difficult to fault, although if you are an electronic music producer there are definitely some better options available, namely Ableton Live. That being said, for the actual recording of instruments, Cubase offers great-sounding recording at a comparatively low price.
Read our full Cubase vs FL Studio Comparison and Cubase vs Pro Tools.
Pros
Intuitive user interface
Easy to crossover to from FL Studio
Vast instrument and plugin library
High-quality audio recordings
Cons
There are better options available for electronic music production
Steinberg Cubase Artist 11 | Reverb
Steinberg's Cubase Artist 11 includes many of the time-tested editing and sequencing tools that are used by pro-level producers and musicians worldwide, but puts them in a streamlined, affordable format.
Check availability on Reverb
We may receive compensation from the companies whose products we review. We only recommend products that we believe in and test.
6. LMMS
For beginner music producers, LMMS offers a powerful DAW for users looking to dip their toes into the world of music production.
This software is fairly basic without many complicated tools that can quickly confuse newbie users but is a great tool for learning.
It is a great alternative to FL Studio with similar capabilities and a host of plugins and VST support, plus it works on Linux, Windows, and macOS. Best of all, the open-source software is free, making it a great option for new users on a budget.
While many DAWs can have somewhat of a learning curve, LMMS can be very confusing in the beginning and may take some time to get used to. That being said, there are plenty of freely available tutorials online. Some users report the program is a bit buggy when used on Windows, although this will hopefully be fixed with future updates.
Pros
Great for beginners on a budget
VST support
Works on Linux, Windows, and macOS
Free
Cons
Steep learning curve
A little buggy with Windows OS
7. Adobe Audition
Adobe Audition is the new kid on the block when it comes to DAWs but is arguably one of the most powerful digital audio workstations around.
In comparison with FL Studio, Audition has the same intuitive user interface, but with a host of potent features aimed at professional audio production.
The software is optimized for video editing too, making it ideal for crossover audio enthusiasts. Adobe Audition is a professional DAW aimed for the peak of music production capability, but the user-friendly interface makes it a great option for newbies too — albeit with a hefty price tag.
The software is available for both Windows and macOS, and this powerful DAW is difficult to fault. The price is really the only downside, and the expensive subscription model from Adobe may be a bit too high for amateur producers. If video editing is a large part of your workflow, however, this powerful software is worth the money.
Related: Adobe Audition vs Pro Tools
Pros
User-friendly interface
Intuitive video optimization
Professional audio capability
Compatible with both Windows and macOS
Cons
8. Reaper
Made by the developers of WinAMP, Reaper (Rapid Environment for Audio Production, Engineering, and Recording) is an affordable alternative to FL Studio that doesn't lack in power or audio quality.
Reaper offers full multitrack audio and MIDI recording, editing, mixing, and mastering powerhouse that supports a vast array of hardware and plugins. The software is efficient and fast loading with support for hundreds of VST instruments and third-party plugins.
Reaper may take some time to learn for newbies and is fairly different in layout to FL Studio if you already have experience with FL. Also, it is fairly inexpensive for home use, but a commercial-use license carries a pretty hefty price tag.
Check out how Reaper compares to:
Pros
Available for Windows, Linux, and macOS
Full multitrack audio and MIDI recording
Massive hardware and plugin support
Third-party VST and plugin support
Cons
Steep learning curve
Expensive commercial license
9. Ardour
Ardour is an inexpensive DAW that is surprisingly powerful for the low-cost. The open-source software is available for Windows, Linux, and macOS for as little as $1 a month!
Ardour has a user-friendly interface that is a seamless transition from FL Studio and is designed for both beginners and professionals alike, although is an ideal starting point for users looking to get into the digital audio production game. There are hundreds of versatile plugins available right off the bat and the intuitive mixer is one of our favorite features.
Ardour is difficult to fault, especially for the price, but you'll need to pay for even minor software updates.
Pros
Inexpensive
Available for Windows, Linux, and macOS
User-friendly interface
Hundreds of plugin options
Cons
Even minor software upgrades must be paid for
10. Garageband
Last, but by no means least on our list is Garageband. It doesn't get much easier to use, intuitive, and honestly, fun, to produce music than with Garageband.
The software is aimed at the beginner sound enthusiast and will indeed get you going in the world of audio production faster than any other DAW on this list.
It is easy to record, move around and cut and paste tracks, create beats and loops and is free with any Mac or iPad and iPhone. While Garageband may not have the tools needed for professional audio production, it is certainly a powerful tool that is only likely to get better in years to come.
Being an entry-level and free program, some of the included sounds are not of great quality and may be disappointing for some users. It is unfortunately only available on macOS and iOS products too.
Pros
Free
Easy to use
Intuitive interface
Ideal for beginners
Cons
Some sounds are of poor quality
Only available on Mac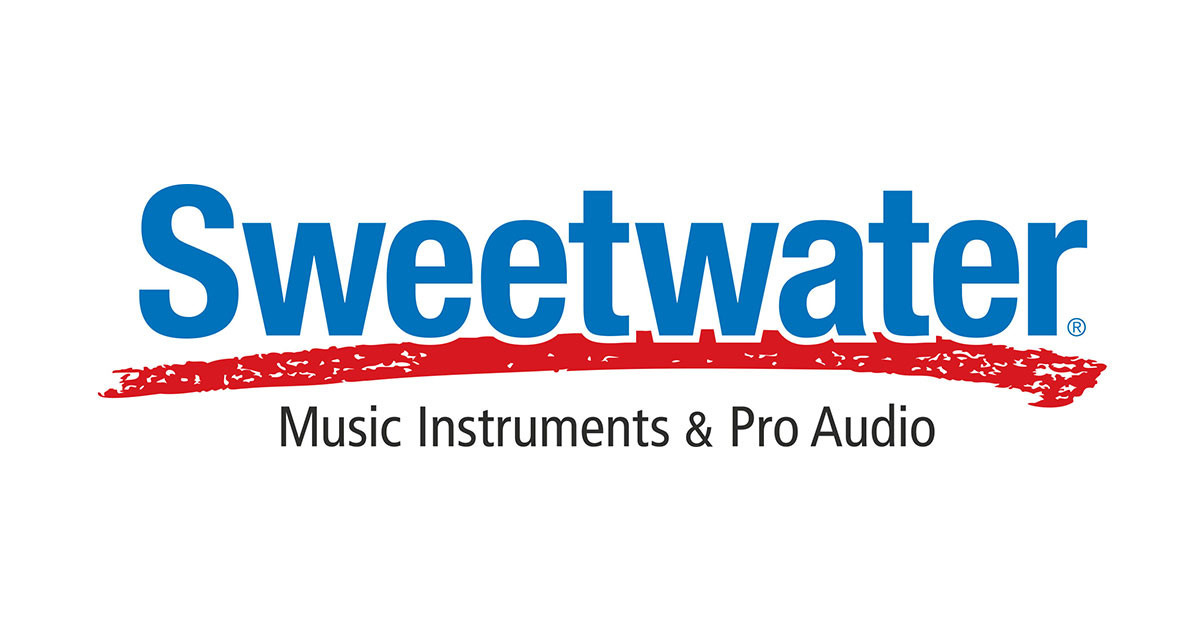 Musical Instruments, Pro Audio, Accessories & More | Sweetwater
Whether you're buying your first guitar or building your dream studio, get your gear from a place you can trust, from people that care. Since 1979, Sweetwater has been committed to giving music makers the ultimate shopping experience.
Check Prices
We earn a commission if you make a purchase, at no additional cost to you.
FAQs
Question: Do I need hardware for recording?
Answer: Yes! At the very least, you'll need a decent external soundcard with a microphone and line input. This is because you'll need something to plug your guitar or microphone into, and this signal then gets fed into your DAW of choice. It is possible to record using your headphone input or onboard microphone on your computer, but you'll be getting pretty average sounding recordings.
Question: Is there a free version of FL Studio?
Answer: There are several different editions of FL Studio, all of which have different levels of functionality. There is a free demo version of FL Studio available that includes all the program's features and plugins, and the projects you record can be rendered to WAV, MIDI, MP3, and OCG formats.
The downside is that projects instrument presets cannot be loaded or saved until you buy the full version, but it's a great way to get the feel of the software, nonetheless.
Question: What's the best DAW for beginners?
Honestly, we'd recommend Garageband as the best way to learn how recording software works, plus it's free on macOS and iOS.
However, these programs are all very similar and the best one for beginners is the one you choose! All of these DAWs will take a fair bit of time and effort to figure out, and so depending on your needs, simply choose the one that looks the best to you and look online for some tutorials.
You can also go for some free software like trial versions or Audacity when you are getting started, and then choose one from there. Overall, you cannot go wrong with Cubase, Ableton, Logic, or ProTools, as all of these programs are used by professionals all over the world.
Final Thoughts
While FL Studio is a great DAW overall, there are some great alternatives out there to try too. Most of these programs offer free trial versions so you can see what they are all about before purchasing, and some are even free.
In the end, it comes down to your unique needs from the software. If you are just wanting to record some basic demos at home, a free DAW like Audacity or Bandcamp is perfect, if you want to get serious about electronic music production, Ableton may be the best choice, and if you want to use what the pros are using, Cubase, ProTools, and Logic are all ideal choices.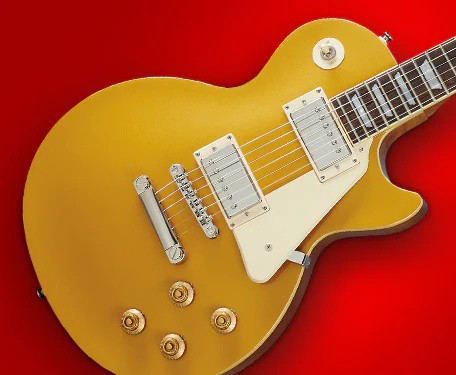 Read More:
Latest posts by Kyle Baker
(see all)