When you were shopping around for a guitar a little while ago, you probably bought the best instrument that you get with the budget that you had.
A few years have gone by, and you've noticed that your investment just isn't sounding as good as it once did. Or maybe you just picked up a cheap guitar from a farmer's market and are wanting to find ways that you can customize the guitar to sound like a high-quality instrument without spending too much money on fixing it up.
Something as simple as installing locking tuners on your guitar can make your instrument sound worlds better than what it did before.
Installing locking tuners on a cheap, beginner guitar that you bought from a no-name brand on Amazon can transform your instrument into something that would be great to practice on a daily basis. The best part is is that locking tuners aren't expensive to buy, aren't difficult to install, and just require some common sense to get them correctly installed on your guitar.
If you are thinking about switching out your tuners with a set of locking tuners, maybe start by looking for sets that don't require any sort of drilling or any other adjustments to your guitar. These types of tuners would be great to install if you have never installed locking tuners and are looking for an easy process to follow.
With all of that said, let's get started talking about the best locking tuners on today's market!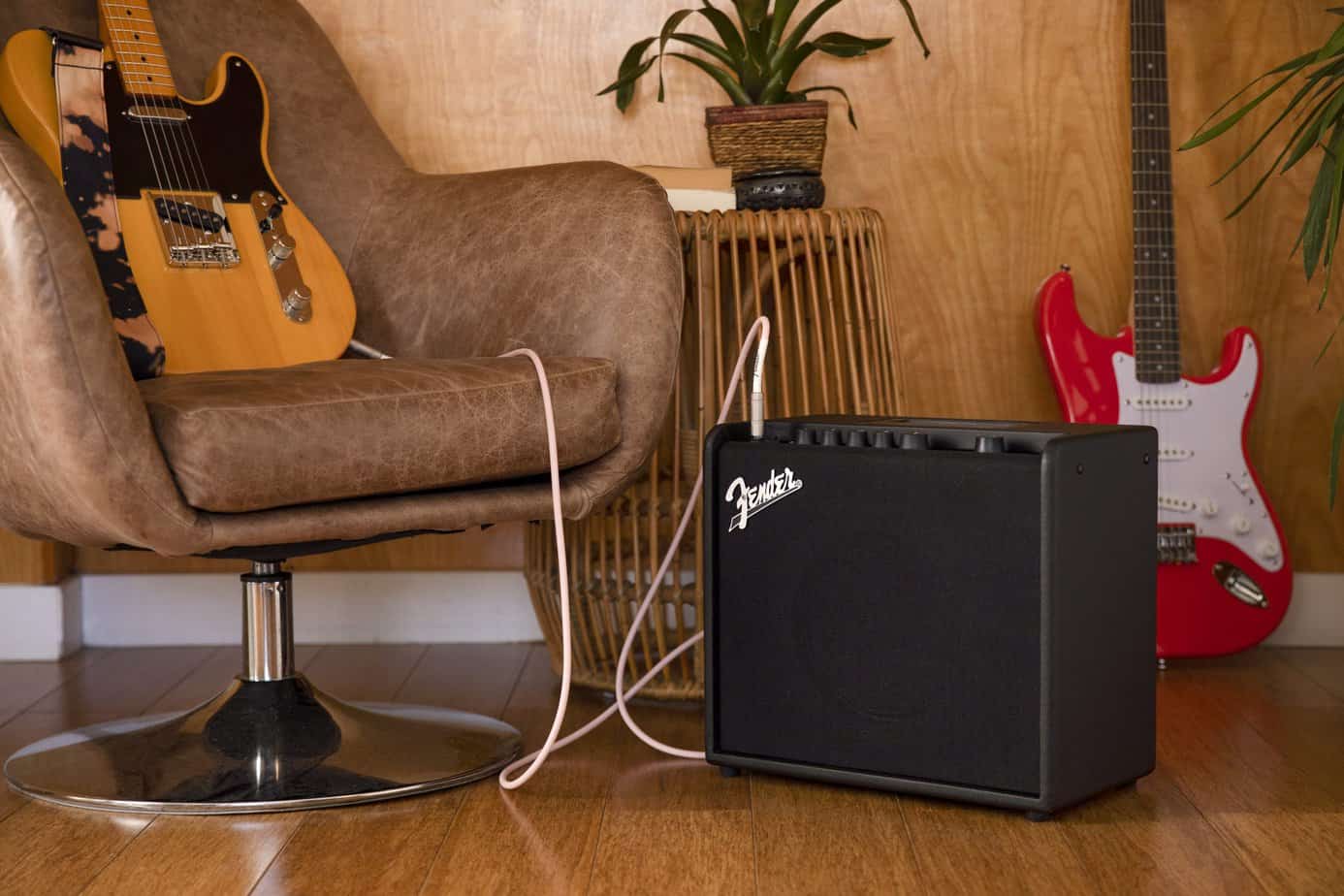 Unleash the Sound: Enjoy Free Shipping on Orders $50+ from Fender!
Rock out without worrying about shipping costs! Fender is offering free shipping on all orders of $50 or more. Whether you're searching for a new guitar, accessories, or merchandise, this promotion ensures that your musical dreams come with no additional shipping fees. Take advantage of this limited-time offer and have your gear delivered right to your doorstep, free of charge.
Shop Now
We earn a commission if you make a purchase, at no additional cost to you.
Some common misconceptions
Just like the majority of all other string instruments, guitars often fall out of tune, especially if you don't have a high-quality instrument or if you just happen to be an aggressive guitar player. If you happen to be a musician who does a long of string bending, play a lot of tremolos, or other techniques, these effects all can have a negative impact on your guitar tuning.
Many musicians will install locking tuners on their guitars because they believe that locking tuners will completely stop their instruments from falling out of tune. However, this is not entirely true. Locking tuners aren't wholly immune to falling out of tune.
If you are having problems with your instrument staying in tune, try getting your locking nut, and your bridge looked at (you can do this at home) to see what conditioner they're in. Most of the time, the tuning problems that you're having isn't even because your tuners are of poor quality, but could be the fault of your nut and bridge.
With all of that cleared out the way, locking tuners will cut down on the risk of your guitar falling out of tune. The biggest difference between regular standard tuners and locking tuners is that with locking tuners, you don't have to wrap your guitar strings around the tuners several times to adhere the string to the tuning peg. Wrapping your guitar strings around a tuning peg can cause an increase in tuning problems.
Instead, the way locking tuners work is you push your guitar string through the peg and lock the string in with the provided mechanism.
Locking tuners vs. traditional tuners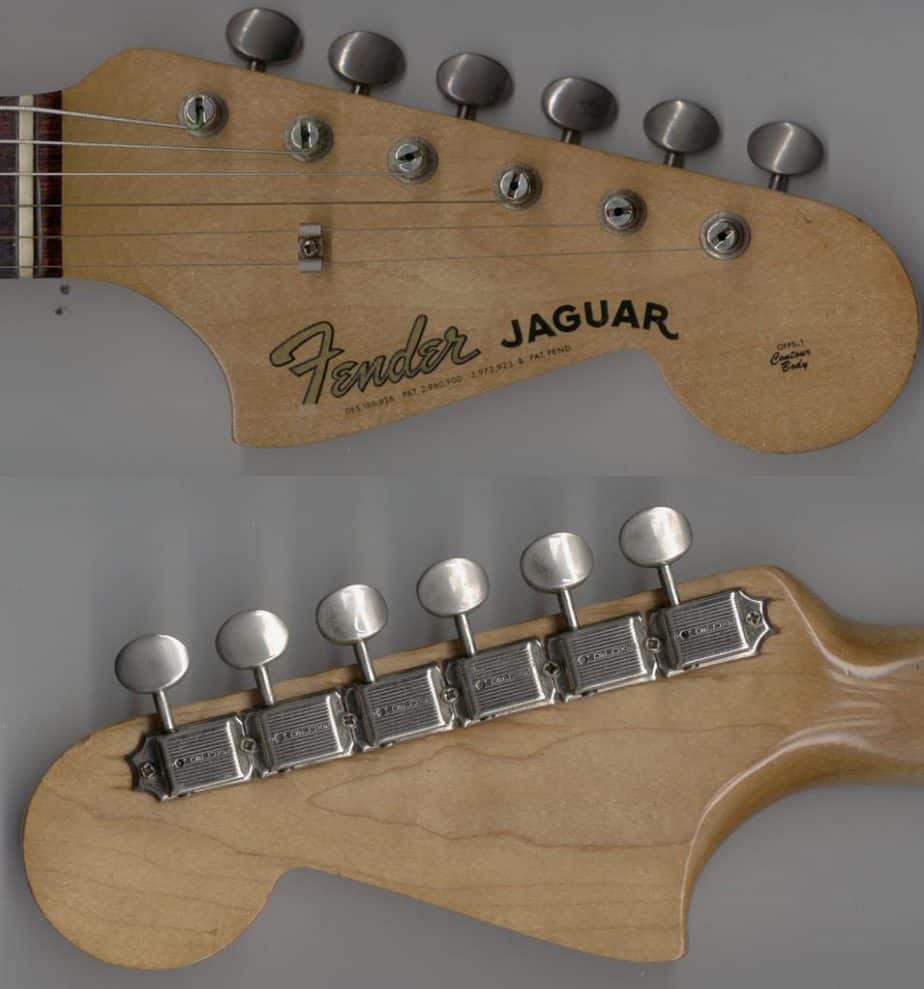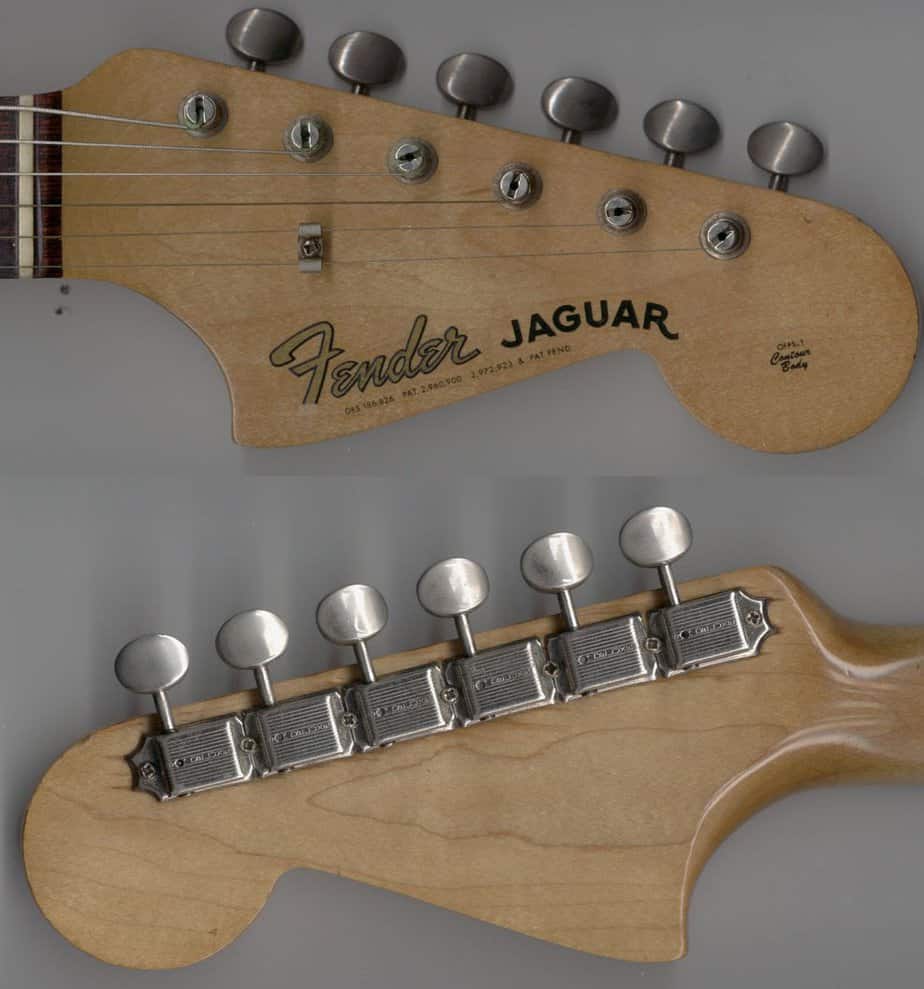 Even if you have the absolute best technique in the world or fancy expensive gear, your instrument won't produce fantastic sound quality if it doesn't stay in tune.
The importance that quality tuners have in the overall sound of your guitar isn't given enough attention in the guitar world, whereas most people spend their time debating between which brands produce the best guitars.
Before you get into the entire process of replacing your locking tuners because your traditional tuners don't keep your guitar in tune, make sure that you check out your bridge, your strings, and your pickups. These components of your guitar are also equally as important, as your instrument won't stay in tune if your intonation isn't right.
Please keep in mind that locking tuners aren't going to stop your guitar from going out of tune completely.
Your guitar is going to go out of tune every once in a while because your strings naturally stretch as you move them. The weather and the humidity levels also can change the tuning of your instrument.
Locking tuners basically cut back on the effects that playing your instrument has on the intonation of your instrument, which means that you won't have to tune your instrument as often as you do have traditional tuners.
For the majority of people that do use locking tuners, most of them don't do it for the beneficial purposes on their intonation. Mainly people use locking tuners as a form of convincing, as they don't have to tune their acoustic guitar as often and it's much easier (and takes less time) to change their strings.
When you use traditional tuners, you tighten up your strings by winding them up tight with the tuning pegs and tying them into a knot. However, with locking tuners, you don't have to spend as much time tightening up the strings as you only have to turn your tuning peg half way to have the string tighten.
This not only cuts down on the time that it takes to change your strings, but it also makes the entire process that much easier.
What are the benefits of using locking tuners?
Locking tuners provide musicians with a lot of advantages over traditional tuners, which is why switching over to locking tuners is recommended by so many people. Even if you're one of the best guitarists in the world or if you've bought the best kind of guitar that money can buy you, you can upgrade your sound by making a simple switch to locking tuners.
No, locking tuners aren't going to keep your guitar strings perfectly in tune all of the time. However, they are going to lock your strings into place, which will stop intonation changes caused by your string slipping or the winding loosening up. While locking tuners are very important to your overall tone, this won't matter if your intonation is off. Make sure your intonation is in check before you make the switch to locking tuners.
What most people see as the biggest benefit that comes along with using locking tuners is that the process of changing your strings becomes so much faster. All you have to do to secure your new strings is twist a screw, inside of tying your strings in knots (which is the most frustrating part of changing strings, to be honest).
What are some downfalls to using locking tuners?
The biggest complaint that a lot of people have about using locking tuners is the size and the appearance of the accessories. Since locking tuners are larger than traditional tuners, some people feel like they look too big and too bulky on their headstock.
You can avoid this problem by purchasing slimmer locking tuners, but even this may not look appealing to you if you are someone who prefers the natural look of a traditional tuner.
How do you find the right set of locking tuners for your guitar?
When you are looking to find a set of locking tuners to add onto your guitar, there are a few features that you should keep an eye out for. First and foremost, you will want to watch out for the size of the locking tuner.
Some locking tuners have explicitly been made for certain guitars so that way they perfectly fit said instrument.
There are some tuners out there that may make you make the hole in your headstock bigger in order to properly fit your locking tuners. If you can get your hands on a set of tuners that will just allow you to drop them in and you're set, you should always choose those over a set of tuners that will require you to make adjustments to your instrument to install them.
Don't let that scare you though, because it's perfectly normal to have to make adjustments to your headstock to be able to fit a set of tuners.
You should also look for the orientation of the locking tuners. Typically, you will find staggered sets of tuners that will all line up on the same side of the headstock. However, there are also 3/3 sets up locking tuners, which are meant for headstock designs that are similar to a Les Paul.
Do you have to drill holes?
Having to drill holes into your headstock can be a terrifying thing, especially if you spent a lot of money on your guitar or if you don't have any experience working with wood.
Depending on the type of guitar that you bought, there may be a good chance that you have to drill into your woodwork, as different brands make differently sized gauge tuners.
It's not very common that a user will find that will find an aftermarket guitar locking tuner that perfectly fits their headstock, which is an entirely normal problem for people to run into. This would call for you to make adjustments in your headstock, which you can figure out how to properly do by reading online guides.
If you wouldn't feel comfortable making adjustments to your headstock by yourself, you can always take it to a guitar shop and have them make the changes for you. Since this is such a standard adjustment for people to make to their instruments, it won't be too costly for you.
Best locking tuners on the market
The Grover 502C Roto-Grip locking tuners are drop-in tuners that use the 3/3 tuner configuration and have an 18-1 gear ratio. This ratio allows a lot of different popular guitars to fit these tuners, which means that maybe you won't have to do any adjustments to your headstock.
The Grover Rotomatic tuners are one of the most popular aftermarket locking tuner on the available and for great reason. These locking tuners also come with all of the hardware that you will need to mount these tuners.
Pros of the 502C Roto-Grip Locking Rotomatic Grover Tuner:
Outstanding tuning ratio

Comes in black chrome, chrome, and gold chrome finishes
Very easy to install
Cons of the 502C Roto-Grip Locking Rotomatic Grover Tuner:
The Grover Rotomatic is only made for 3×3 configurations

Isn't the most affordable guitar locking tuner available
Doesn't handle extra-large strings very well
Grover 502Cs are one of the most popular locking tuners, but Sperzel 6 Inline Locking tuners serve Grover for heavy competition. The Sperzel locking InLIne tuners are the most popular Sperzel tuners, and these are staggered tuners that will also fit a large selection of guitars.
If you have a popular guitar, you will most likely find that these tuners fit with ease, but there is always the chance that you will have to drill holes in the headstock of the guitar.
The Sperzel locking tuners are well known for having superior guitar tuning retention and for being incredibly reliable. The only complaint that you may have about these tuners is that they don't have an auto lock feature, but rely on a thumb wheel which is commonly found with other locking tuner brands.
The Hipshot locking tuners are great to get your hands on if you are absolutely against drilling into your headstock to make room for your locking tuners.
These hipshot tuners come with a Universal Mounting Plate (also called UMP). Having the Universal Mounting Plate helps to make the installation process a lot easier, especially since you won't have to drill any holes.
The biggest complaint that some people have about these tuners is that they look a little bulky on the headstock, but that may be the price that you have to pay for locking tuners that are so versatile. These tuners have an 18-1 tuning ratio that makes it a lot easier for you to fine-tune your adjustments.
With the Hipshot Grip Lock tuners, you can order custom measurements to make sure that you're getting tuners that fit your instrument. Hipshot offers post holes that fit strings up to .60-inch gauge, but you can custom order all the way up to .90-inch gauge. You can also choose between standard and staggered configurations, in basically any color you could ever want.
If you have any guitars from the Fender America Deluxe series, these are the same Fender locking tuners that are on those guitars. If you have a Fender Telecaster or Stratocaster with a locking tuner system, you will be able to drop your replacements right in. But if you don't play any of these instruments, don't worry!
You can still use these Fender locking tuners on your guitar if you happen to play a different model or even if you use an entirely different brand. You will have to make a small adjustment to your headstock, but it's easy enough that you'll be back on your way to worrying about your sound and not your intonation in minutes!
These locking tuners from Planet Waves have a unique feature that makes them stand out from all of the others on this list (and most of the other locking tuners on the market).
The Planet Waves Auto Trim locking tuners come to trim your string for you as you lock it into place. This not only cuts down on the time that it takes for you to install your strings on your guitar, but it will also help to provide your guitar with a cleaner appearance.
These locking tuners have an 18-1 tuning ratio and are not only known for their cool wire trimming feature, but also for their consistency.
The biggest complaint that a lot of users have about these tuners is that they look cheap, but if you aren't someone who is super concerned about the physical appearance of the hardware on your guitar, this shouldn't be a big deal to you.
The Schaller Machine Heads are often called the best locking tuners on the market by some of the best guitarists in the music industry. Fun fact: Schaller actually owns the original patent to locking tuners!
Each of the locking tuners by Schaller locks the guitar string in the peg by using a knurled nut; in other words, this locking tuner works like it doesn't lock into a nut, but the actual string doesn't get wrapped up around a peg. All the string needs is to be put through the hole before getting locked in with a screw.
The biggest downside for some musicians is that the Schaller Machine Heads are only available in a chrome finish. However, you can use these locking tuners on different headstock configurations!
Pros of the Schaller Locking Tuning Machine Heads:
Easy to install

Easy to use
Referred to as the best locking tuners on the market
Cons of the Schaller Locking Tuning Machine Heads:
Only available in a chrome-plated finish
FAQs About Locking Tuners
What are locking tuners used for?
Locking tuners are a device that has a pin and a mechanism that securely locks the string in place, not allowing it to become loose while playing.
Can you put locking tuners on an acoustic guitar?
Even though locking tuners are more for electric guitars, you can also put them on your acoustic guitar too, as they will provide you to make string changes quickly and easily.
How do you install a locking tuner?
This is a super easy job to do, and you will only need pliers. First, take off the old tuner (if you have one), and carefully add the new locking tuner inside the hole. Next, make sure the notches are in the holes so you can screw the top again and tighten it up with the pliers. Now, you're good to go.
Conclusion
If you are looking for a way to boost your performance without spending too much money, try looking to into locking tuners. While adding locking tuners to your instrument can help boost your performance, sometimes adding these tuners are necessary.
You may have spent a bunch of your money a few years ago, but all of the fancy materials that your instrument was built with won't matter if the strings don't retain a key.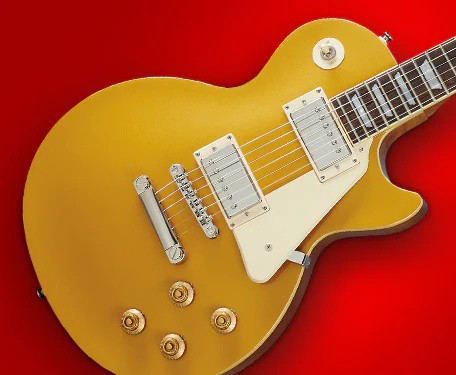 Further read
Latest posts by Alizabeth Swain
(see all)