When I first picked up my guitar, I thought that YouTube was going to be the only teaching method that I would ever need. But, as I became a more advanced player, I quickly realized that that way of thinking was totally incorrect.
My first year after picking up a guitar for the first time ever, I went to my local music store and purchased my very first guitar book.
Years later, I probably now have around forty guitar books stacked up on my bookshelf. There were so many things that YouTube never taught me and that I only really learned because of the teachings that were inside of guitar books. YouTube isn't a great place to learn how to read music, especially for a guitar.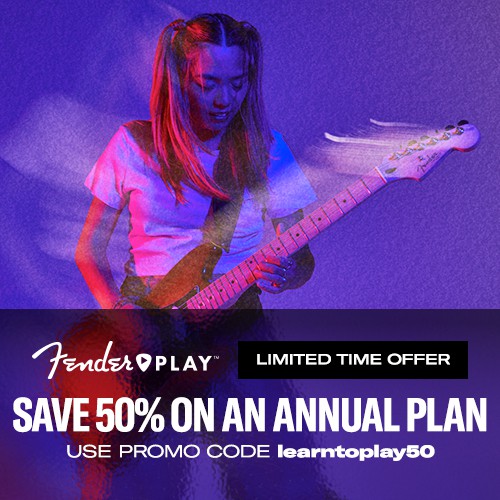 Strum to Success: Get 50% Off Fender Play's Annual Plan
Whether you're a beginner or an experienced musician, Fender Play provides top-notch guitar lessons and beyond, all from the comfort of your own home. With a vast library of lessons, easy-to-follow tutorials, and a supportive community, Fender Play is the ultimate platform to fuel your musical journey. Get 50% off their Annual Plan! Use the code learntoplay50 to unlock this exclusive deal.
Start Now
We earn a commission if you make a purchase, at no additional cost to you.
TL;DR: To cut right to the chase, these are the top 8 best guitar books to add to your library…
The only downfall that I've noticed with having a whole large collection of guitar books is that some of the books repeat the same information that's found in other books.
The bright side to this is that I've found that some books do not explain new topics, ideas, or theories very well. In other books, there's that repeated information but explained in a way that I understand it much better.
The books that I have listed in this article do not need to be read in any certain order. If you are a beginning guitarist, I would suggest that you check out books that are made specifically for beginners. This list has been comprised with intermediate and advanced guitarists in mind.
The Top 8 Best Guitar Books Worth Reading
Best Guitar Books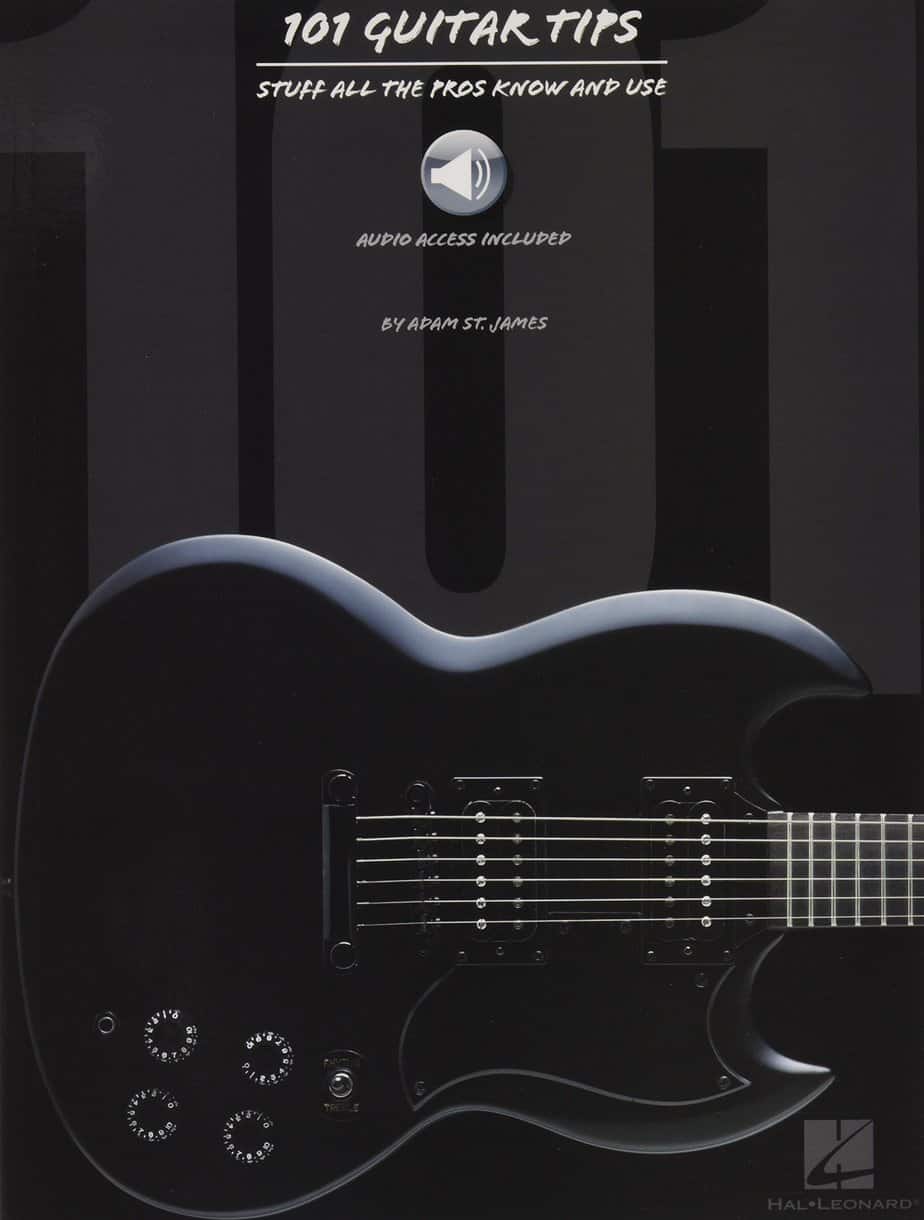 Hal Leonard 101 Guitar Tips | Sweetwater
101 Guitar Tips contains invaluable guidance on everything from scales and music theory to truss rod adjustments, proper recording studio set-ups and much more.
Check price
Buy at Music & Arts
We may receive compensation from the companies whose products we review. We only recommend products that we believe in and test.
This was one of the very first books that I purchased for guitar. The title really caught my attention and I knew that over time, I was going to learn a whole lot.
If you're an intermediate guitarist looking to expand your knowledge, an advanced guitarist that's not had formal training, or a beginner who wants to have a book that they can use as they grow, I would really suggest this book. It's really interesting too, because this book also has snippets of advice from famous guitarists.
I also enjoyed this book because not only did it give me advice about playing guitar, tips, and tricks, but it also talked about how to get into the world of professional musicianship.
I also enjoyed all the little bits of information that this book had to offer, like tips on how to maintain gear, how to properly warmup, tips for recording, basic and advanced techniques, basic and essential music theory, musical concepts, and a bunch of different playing styles.
When I talked about this to some of my guitar friends, I was very surprised to find out that none of them have ever heard of it. In my personal opinion, this is the best book that I've ever purchased.
You can also purchase this book with a CD. The Hal Leonard Guitar Method Book 1 is one of the most popular books for beginning guitar classes; teachers and professional guitar teachers love using this book to begin teaching.
This book starts out with the very basics of learning guitar, like learning the parts of the guitar, how to properly hold the guitar, how to play individual notes, chords, and melodies.
You can personally go through the book itself, go through with a teacher, or learn the book in a class setting. The book goes over melodies that are more traditional, which helps bring familiarity to the sound of the music being played, which helps to make learning easier.
The only complaint that I have about this book is the beginning goes very slow and even, but after around chapter nine, it really picked up its pace and became a lot more advanced. However, if you're not in a class setting, you can take your time and really work through the difficult parts.
There are two more books in the Hal Leonard series that continuously advance as you get through each book. They're very popular and are easy to find in music stores, specialty stores, and even online.
You can go ahead and purchase the Hal Leonard Guitar Method books, which is three books in one spiral-bound volume that also comes with CDs. I personally think this is an amazing value, especially since you can learn at your own pace and not have to slow down in order to wait for another book to arrive in the mail.
You can always skip over things you already know or go back and re-learn things that you have forgotten.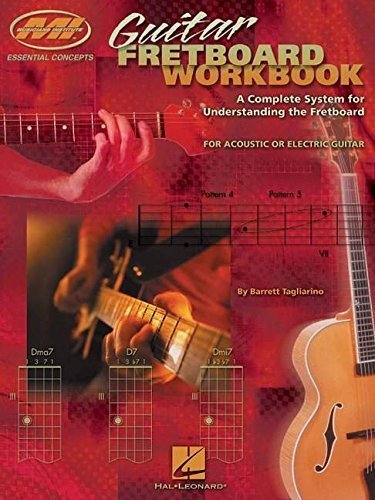 The Guitar Fretboard Workbook is a book that's very popular on Amazon and that's because of how well it teaches the hardest parts of learning guitar. All in eighty pages, this book talks about how to navigate the fretboard properly and quickly.
While being able to apply proper techniques to the guitar will take you months and years to completely master, being able to understand how to properly apply these techniques is the important part. The exercises in this book have helped me memorize scales, chords, and a whole bunch of guitar theory.
If you're an advanced guitarist that's looking to improve your speed and technique, this book really goes over how to truly improve your technique.
I used this book to improve my jazz picking technique as a lead guitarist in a jazz band, I also have friends who used this book for improving their country techniques, but this book is mainly aimed at guitarists who play in the rock and metal genre.
If you're looking to improve your speed and your picking technique, and you're willing to put in several hours of work, this book will truly be a big help to you. I really would suggest this book to any advanced guitarist who is looking to advance their skills or even looking to take their abilities to a new musical direction.
This book is advanced and is certainly going to teach you a few new things.
If you're a guitarist looking to truly learn guitar, meaning the instrument and the theory that comes with it, this is an excellent book for you to check out. This is a book that really gets into the nitty gritty parts of theory and even comes with quizzes and worksheets that really help you to understand what you're learning.
As a guitarist who originally just planned on learning to be able to perform covers, I quickly realized that I was going to have to read music in order to be the musician that I wanted to be.
As I began to learn music theory on the internet, I found that the material that I was learning just wasn't going deep enough. In this book, I found detailed explanations of chords, diatonic harmonies, chord construction, melodies, and rhythms. I wanted to learn more and I wanted to proficient when I was done learning.
This book truly has it all, including writing, exercises, different diagrams, quizzes, and worksheets for you to work on.
Being able to fluently read music is an important and useful skill to have. Even if you are taking guitar classes, there are some teachers out there who don't know how to properly explain how or why music works.
That's why I truly suggest new musicians check out music theory books; they're great resources to learn from and you can always go back and check up on things that you may forget over time.
While it isn't necessary to know how to read music to be able to play guitar, it is a skill you're going to want to have if you want to progress faster.
If you want to become a professional guitarist or perform with a band, I would suggest that you take your skill levels past the basic skills taught in the Hal Leonard books and purchase a book that just teaches you how to read music.
Music Reading for Guitar is a complete course filled with every musical term you'll need to know as a guitarist. No matter what genre you play, this book starts with the very basics of learning how to read music and covers everything all the way up to advanced topics.
My only complaint about this book is that if you're looking to play finger style or classical, you're going to want to look at a different book. The Music Reading for Guitar focuses mostly on single-note playing. However, if you plan on playing in the pop, rock, or metal genre, this book will be a lot of help to you!
Guitar Reading Workbook | Amazon
Learn to read standard music notation on the guitar with this easy step-by-step book! Great for beginners or more-experienced "by ear" players who want to start reading.
Buy at Amazon.com
We earn a commission if you make a purchase, at no additional cost to you.
09/23/2023 01:41 am GMT
If you're looking for a book that also delves into the world of not only learning how to read music but also how to write music, the Guitar Reading Workbook by Barret Tagliarino does exactly that.
This book also covers the basic steps in sight reading, all the way to advanced techniques to use when sight reading difficult pieces of music. I would also suggest this book to those who plan on playing in the rock, metal, pop, and electric genre, rather than those who want to play finger style or classical.
Alfred Pumping Nylon Book 2nd Edition | Guitar Center
Upon its first publication in 1995, Pumping Nylon became an instant classic and must-have technique handbook for all classical guitarists, and many players of other styles as well.
Check price
We may receive compensation from the companies whose products we review. We only recommend products that we believe in and test.
The technique that comes with learning classical guitar is very different than other styles of guitar. If you plan or wish to learn classical guitar, I would highly suggest that you take private lessons; it's a tricky style to learn and it's very easy to become frustrated while learning.
However, if you are dead set on learning how to play on your own, there is one book that I would highly suggest to you. This is the same book that I used to learn how to play Spanish guitar technique with.
This book has exercises in it that I practiced over and over again. It also has several famous pieces of musical literate inside, which always helps people to learn aurally. You can play along with the CD, see lessons on the DVD that comes with the book, or just read the book!
In Conclusion – Final Read
As you become more comfortable with guitar, new ideas and techniques that you learn will become easier to apply.
If you're a beginner that's just starting out and are reading this article, I would highly suggest that you pick up a book on music theory and a book that talks about the major lesson that you want to learn.
The great thing about learning with a book is that you can take your time and learn at your own pace. I hope you've enjoyed reading about some of my favorite guitar books.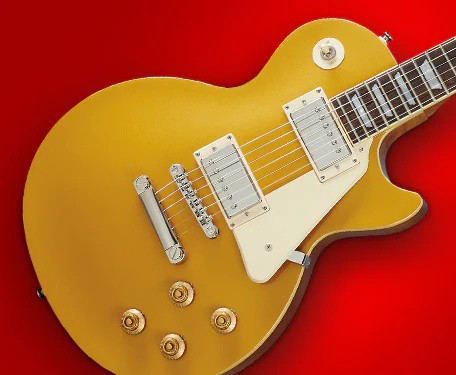 Supplemental Learning
Latest posts by Guitar Space Team
(see all)