In this article, we are going to focus on two of the major players when it comes to digital audio workstations, and these are Cubase Vs FL Studio.
Although there are many other brands out there, for fairness this article focuses on just these two, with a few alternatives down the page.
Digital Audio Workstations are big business, with a predicted net worth of tens of billions of dollars over the next ten years. It's an easier, simpler way for people to make music, with technology becoming more advanced and music becoming more digitized.
Your digital audio workstation, or DAW, is one of the most essential pieces of equipment for a home studio. A DAW has the capability to handle longer sound files and allows for random access editing, non-destructive editing.
As well as the more known advantages to DAW, many DAW's are capable of importing, processing, and exporting files into formats like G2, Real Players, and MP3. We have written previously about the different DAW's out there but this guide will just focus on Cubase and the FL Studio in great detail.
While Cubase and FL Studio are both great contenders for digital audio workstations, there are some differences.
Main Differences Between Cubase vs FL Studio
The main differences between Cubase vs FL Studio are:
Cubase has the capacity for anywhere from 24 to unlimited MIDI – depending on which version you have this could be 8 to limited visual studio technology tracks or 16 to unlimited audio tracks, whereas FL Studio offers the same number of tracks across the board – which is 500 tracks.
Cubase has 14 gigabytes of sounds included, whereas FL Studio included sounds are more limited.
Cubase requires payments for upgrades, whereas FL Studio upgrades are free for life.
Cubas is best for creating sull songs and vocals, whereas FL Studio is more for MIDI composition and music production.
Cubase is available in 9 different languages, whereas FL Studio is only available in 3 different languages – English, Dutch and Chinese
Cubase was initially released in 1989, whereas FL Studio was released in 1997
Although there are some notable differences, there are also a number of similarities. They're both highly rated and regularly discussed online as two of the most popular and well-liked digital audio workstations.
They're also the top choice for professional music producers and celebrities, such as Calvin Harris and David Guetta.
Key Specifications
| | | |
| --- | --- | --- |
| Minimum System Requirements | Cubase | FL Studio |
| Supported operating systems: | Mac OS, Windows | Mac OS, Windows |
| RAM | 1024 MB | 16 GB |
| Display resolution | 1280 x 800 recommended | 3840 x 2160 recommended |
| Sampling frequency | 44.1 kHz | 192 kHz |
| Price | See here for the latest prices | See here for the latest prices |
Exploring Cubase vs FL Studio
Following a side-by-side comparison of features, now let's explore each brand more thoroughly.
Cubase
Cubase provides the tools needed to edit, mix, and record. Studio-quality audio is promised throughout production. The software is regularly updated to improve user experience, with new features or upgraded original ones for continual modernization.
If you like to create music, Cubase has all the tools required to make music your way – quickly, and as intuitively as you can. With a wide assortment of sounds, effects, and instruments available to play around with, you can experiment and come up with unique tracks easily.
Cubase has something for everyone. It can create sheet music of compositions to allow others to play your music with composers being able to use it to find the right key and chords to quickly arrange their songs.
Amateur music creators, studio musicians and professional musical musicians can create their own musical sequences by using audio recordings, virtual instruments in addition to their own keyboards which can result in some catchy beats and new tracks.
Cubase can also be used to edit audio files, effortlessly by tweaking the timing and pitch. You could use Cubase to mix different tracks or record vocals and instrumentals with studio-quality results.
This could be your first step to learning to play the guitar or another instrument and begin a whole new hobby that, with the right technology, could even become a career.
See how Cubase compares to others:
Cubase Features
Channel strip – Responsible for the Cubase exceptional sound. Cubase creators worked alongside sound experts and audio engineers to provide the right software for users to create professional-quality audio.
Chord pads – A tool that allows users to compose quickly and creatively – usable with a MIDI controller.
Comping – This allows users to create their best version from different takes, by choosing the best parts to create the best version of their composition.
MixConsole – This has been updated to ensure that it works, looks, and feels like a highly expensive analog mixing console. My favorite thing about this is that it works without a mouse.
Sampler Track – A feature that lets you use any music or recording to create your own track.
VariAudio 3 – A vocal editing and pitch-changing tool that with just a few clicks will completely eradicate intonation and timing issues.
We're really just at the tip of the iceberg here as far as features and tools you get with Cubase. There are many more focused on helping you to edit, record, compose and mix audio. There are special tools for effects, sequencing, sounds, loops, video, MIDI, and collaboration which differ from model to model.
Versatility
One of the greatest things about Cubase is the incredible amount of thought they have put into the tools, features, and interface. The user interface has been expertly upgraded and is customizable so that users can tweak it to be exactly the DAW they need.
Ease of use
With tons more technology than a band in a box, you'd think the incredible range of features would mean that Cubase was a difficult bit of kit, but in fact, the opposite is true. The Cubase software is surprisingly easy to use and recommended for complete beginners!
Variations
There is a Cubase package to suit all budgets, from the highly-affordable Steinberg Cubase Elements 11 Educational Version (Download) to the high-end Cubase Pro 10. You're secure in knowing that the brand will deliver an exciting, customizable music production package whatever your budget is.
FL Studio
A very powerful digital audio workstation, FL Studio lets you record live music with acoustic instruments and create electronic music. It makes music production simple, with step sequencer buttons and an easy recording function.
Users are able to record from a MIDI keyboard and have FL Studio quantize the notes. Once patterns are complete you're able to keep them in the Playlist, where they can be easily accessed to be used when needed in a track.
FL Studio comes with an assortment of instruments that you can tweak and experiment with by using the fast automation features within the software. It used a vector-based interface that is compatible with multi-touch monitors, easy to read, and fully scalable.
If you are using FL Studio on a touch display device, you can work it as if it was a physical mixing board that simulates a professional recording studio experience.
With FL Studio you will get free updates for life. This means that when they are new features or upgrades available to improve the user experience, they're yours for no extra money. This is practically unheard of and a major advantage for the brand over the FL Studio alternatives out there.
FL Studio features
Audio editors – Find out more about every audio editor tool with this video guide.
Instruments & effects – With an incredible amount of instrument and effects choices, I have found this tutorial to explain more.
Audio recording – with a good microphone you should find recording audio with FL Studio simple.
Playlist features – access the playlist is by pressing the shortcut F5 and find a plethora of features and tools to experiment with.
MIDI support and scripting
Lifetime free upgrades
Versatility
The workflow is customizable and extremely easy to use. There are functions like 'copy to next pattern', which allow you to establish a beat progression quickly, this in addition to the playlist window is both integral parts of the software.
You can drag any sound or sample into the playlist, wherever you want it to be. It's worth noting that the FL Studio offers an application for iOS devices too. With the app, you are able to transport files from your computer to your device and work remotely on your music.
Ease of use
A first-time launch of FL Studio may look a little overwhelming, but that's just because of the tons of features which will soon become second nature. The tools you need are arranged in a linear manner and right in front of you. It's easy to record instruments and vocals and if you have a basic understanding of how audio interfaces work, you'll be a pro in no time.
Variations
There are 5 packages currently available, ranging from budget friendly to higher-end. The most cost-effective Image Line FL Studio 20 Fruity Edition (Download) is a complete software music production download, with everything you need to record, compose, arrange, edit, mix and master quality music.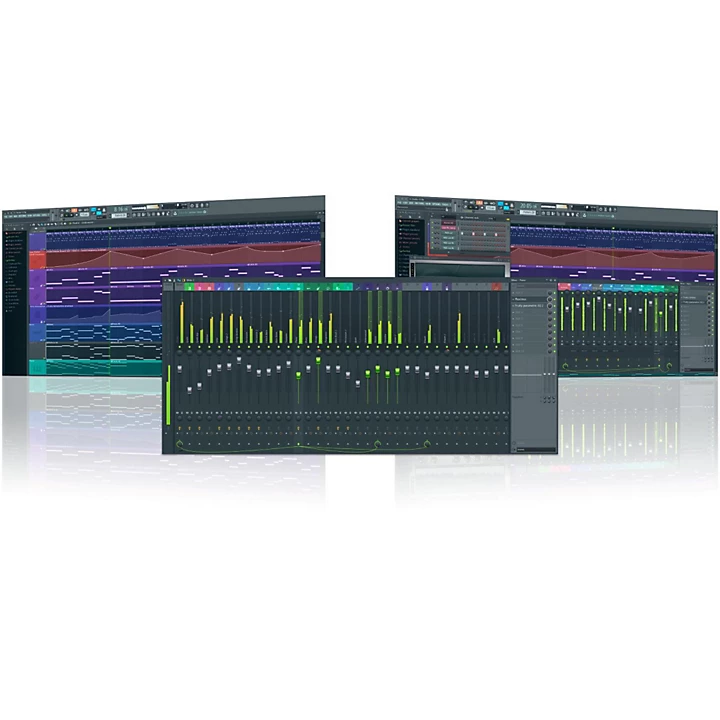 The high-end version comes either as a download or boxed – Image Line FL Studio 20 Signature Edition and has financing options available.
Cubase and FL Studio Pros and Cons
Cubase Pros
Excellent set of audio tools and editors
Great summing engine – responsible for processing tracks
Provides 11 different types of time stretching tools
Has more features than similar software
Cubase Cons
Expensive – there are many cheaper alternatives
Requires a dongle that has licensing computer to work
Reports that it crashes easily
Reports that it can sometimes be unstable
FL Studio Pros
Lots of different plugins to choose from
Enormous library of tools and functions for users
Customizable and flexible interface
FL Studio Cons
You are only able to record four sources at one time
Doesn't provide many MIDI or audio tracks – compares to similar DAWs
Expensive – the cheapest download version is still more pricey than other DAWs
What are some alternatives to Cubase and FL Studio?
Acid Pro Xpress
Produced by Sony and a free download, Acid Pro Xpress is a comprehensive DAW that allows for ten tracks per project. It has a basic mixing capability and can be upgraded to the full version – which is award winning.
If you want to begin experimenting with digital audio workshops, a free download will give you an idea of if it is something that will s
Avid Pro Tools – Ultimate Perpetual Download
The polar opposite to the free DAW above, this is the most expensive I have found. The Avid Pro Tools | Ultimate Perpetual (Download) is the most powerful DAW in the audio industry – and it should be, we're looking at thousands of dollars worth of kit here!
With this ultimate DAW you will get the Pro Tools Ultimate Software, 1GB cloud storage, 2GB high-quality loop library, Plugins – over 60 virtual instruments, utilities and effects, plus 1 year of software updates and support plan (which includes access to new releases).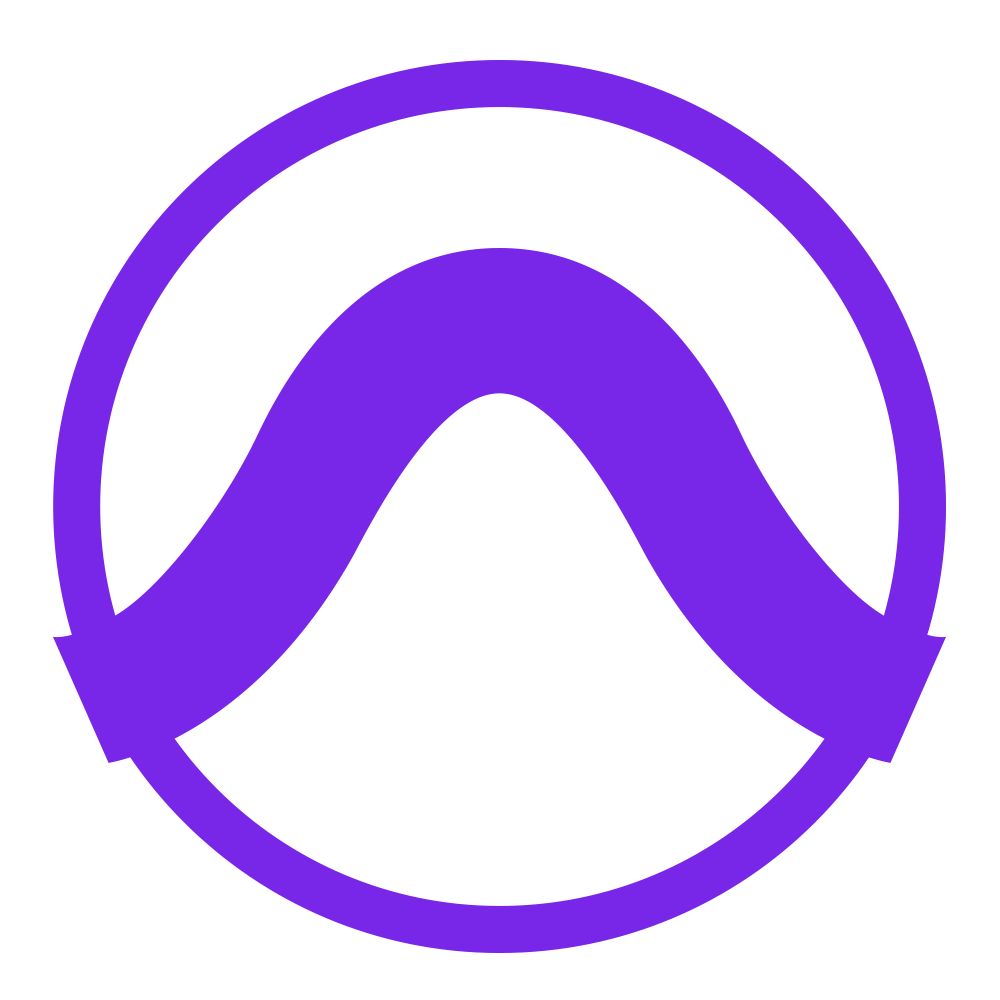 Check out our full Pro tools vs Cubase comparison.
Reason Studios Reason + Download
New Arrival – Reason Studios Reason + (Download). Reason has been around for a decade now and this new arrival, with the added subscription to Reason+ will give tools to sound like nothing else – so it is claimed. You will get the Reason Rack plugin plus stand alone software, in addition to a whole host of virtual instruments – and any sample Reason Studios have ever released.
With weekly new sound packs available and over 70 plugin devices to begin with this package really does seem to have it all. Retailing in the mid range of DAWs with ample features, this is a newcomer that has everything it takes to become a star player.
Reason Studios Reason | Guitar Center
Subscribe to Reason+ and get the tools to sound like nobody else. With the new Reason+ subscription, you get the Reason Rack plugin and standalone software along with every single synth, drum machine, Player, effect device, guitar amp model, and sample that Reason Studios has ever released—and will ever release.
Check Price
We earn a commission if you make a purchase, at no additional cost to you.
Frequently asked questions about the Cubase vs FL Studio
Question: What are Digital Audio Workstation plugins?
Answer: Plugins are codes that you are able to add to your digital audio workstation in order to extend their functionality and features. There are a number of different types of plugins, including those that let you do signal processing, audio analysis and sound synthesis.
Question: Why should I pay for a DAW when you can get them through free downloads?
Answer: Although there is an abundance of free DAW software out there, across the board options are limited. For an affordable one off fee, or small monthly payments, you really do get a lot more in the forms of functionality, tools and software.
Question: What hardware do I need for recording with Cubase or FL Studio?
Answer: At the very least you would need an external soundcard, microphone, and line input. It is, however, possible to make recordings through your headphones or installed PC mic but the sound is going to be average. For it to be optimized, additional hardware is needed.
Question: Which DAW is best for professional use?
Answer: Using a DAW for professional use and you're looking at brands such as Cubase, FL Studio, Reaper, and Ableton, primarily. These offer the most in the forms of technology, functions, and tools for the greatest music production.
Our Verdict – which is best, Cubase or FL Studio
Both Cubase and FL Studio are great DAWS, each with its own set of pros and cons. However, if this helps your decision it may be worth knowing that FL Studio was never actually created for recording or mixing.
Over the years, FL Studio has updated their software to allow users the ability to record and mix, but it somewhat lacks in these areas compared to Cubase – who always had this as an intention from the get-go. So, if you need software for live instruments and vocals, Cubase may be your best bet.
Cubase takes the lead when it comes to recording, audio mixing, composing, and arranging with MIDI sequencing.
However, if you want to create and program music and beats, then FL Studio is the one for you. It is more cost-effective over time due to the forever free upgrades you get. Its visual interface is stunning and intuitive enough for complete beginners to learn.
Both are excellent tools, however, for me, it is more approachable and simpler to use FL Studio. The Cubase package is still a very good option but feels a little more restrictive and doesn't have the same iOS app compatibility that you have with FL Studio, which I think is convenient that can't be ignored.
If it applies, consider how much thought you put into finding the best instrument and apply this to your DAW search – you'll likely be looking for very similar things.
Latest posts by Jodie Chiffey
(see all)