In this article, we are going to focus on two of the major players when it comes to digital audio workstations, and these are Reaper vs Studio One.
There are many free and paid-for Digital Audio Workstations out there, but for fairness, this article will just focus on Reaper and Studio One.
A Digital Audio Workstation, or DAW, is an essential piece of equipment for any home music studio or studio musician. With the ability to non-destructively edit tracks, record, mix and produce music, a DAW is fundamental for success – and great for experimental and creative expression for newbies to the scene.
While Reaper and Studio One are both popular, well-liked, and highly-discussed digital audio workstations, there are some differences.
Main differences between Reaper vs Studio One
The main differences between Reaper vs Studio One are:
Studio One has a show page for live use, whereas Reaper doesn't.
Studio One has a built-in retrospective record, whereas Reaper requires a script.
Studio One has a low footprint and offers complete drag and drop, whereas Reaper doesn't.
Studio One ranges in price up to hundreds of dollars, whereas Reaper – even top end – is more affordable.
Studio One was initially released in 2009, whereas Reaper was established much earlier in 2006.
Studio One is compatible with Windows and Mac, whereas Reaper is compatible with Windows, Mac, and Linux
Although there are some differences between the two, there are also many similarities, including the fact that they're both available for free downloads, here – Studio One FREE download, Reaper FREE download.
Key Specifications
| | | |
| --- | --- | --- |
| | Reaper | Studio One |
| Compatibility | Mac, Windows, Linux | Mac, Windows |
| Included Plugins | Yes | Yes |
| Included Sounds | Yes | Yes |
| MIDI | Yes | Yes |
| Max Number of Tracks | Unlimited | Unlimited |
| Available for Free Download | Yes | Yes |
| Plugin Compatibility | VST, VST2, VST3, VSTi, AU, DX, DXi | VST, VST2, VST3, VSTi |
| Recommended RAM | Recommended 8GB | Recommended 8GB |
| Latest Prices | Find latest prices | Find latest prices |
Exploring Reaper and Studio One
Following a side-by-side comparison of features, let's now explore each brand more thoroughly.
Reaper
Reaper is an audio digital production application, which offers MIDI recording, processing, editing, full multitrack audio, and mixing and mastering toolset, sold by Cockos. It is fast-working and lightweight software, to begin you add tracks and start to make music.
It supports the majority of plugins and you can add plugins and effects to either the input of a track or the track itself, which can be handy when live monitoring or live recording. Reaper is unlike many DAW alternatives in the fact it lets you build your own toolbars, menus, macros and change the entire color scheme and look of the interface.
Reaper delivers virtual instrument and live audio recording, real notation editing, a full mixing console, and supports scoring for video. It's a complex program that can take time to fully understand – not the case with less tech-rich DAWS such as Garage Band. In comparison, Reaper covers almost all bases of Cubase and Pro Tools at a much lower retail price.
Steinberg Cubase Pro 9.5 Recording Software | Amazon
Intelligent compositional tools like Chord Track, Chord Pads and the advanced Chord Assistant for creative and playful composing of harmonic progressions and advanced voicings.
Buy at Amazon
We earn a commission if you make a purchase, at no additional cost to you.
09/29/2023 01:41 am GMT
From amateur music creators to experienced, professional musicians, Reaper offers fast-working technology to almost instantly get the most out of your musical sequences. With virtual instruments, audio recordings, new tracks, and catchy beats, Reaper can start your musical ideas fast.
With apps out there to teach you how to play instruments, you could combine your new-found skills with Reaper to result in a truly original track, your own playlist, or just have lots of fun with the creativity of technology and music.
Reaper Features
Audio Editing – Watch this editor tutorial to see how outstanding this feature really is!
Audio Recording – with a good microphone you should find recording audio with Reaper easy.
Lightning Fast Software – Reaper starts up instantly, with every application opened quickly, smooth and fast processes, and low draining on the CPU.
Customizable – Change the color scheme, toolbar, and look of the interface to suit your own preference
Plugins – Support for thousands of third-party Plugins – for effects and virtual instruments
Effects – hundreds of studio-quality effects and built-in tools for creating new effects
Forum Community – Reaper has a strong following of enthusiasts who communicate on the Brands Forum; swapping tips, sharing advice, or helping each other with new upgrades.
Versatility
The workflow is a little complicated to use but that is because of its incredible versatility. Reaper is small enough to be run from a USB stick and its system requirements are minimal, so you won't necessarily need an advanced sound card or a lot of processing power to make music with this digital audio workstation.
The software takes just 66MB of hard disc space, so this means that you can install Reaper on any PC, or run it from a portable drive.
Ease of Use
Reaper is one of the best DAW's for beginners at its price point, it's easy to use due to a number of things, namely it comes with a great manual, has an excellent forum community for help and advice, plus it comes as a free download or with a free trial for its paid version so people have the chance to explore its features without having to invest.
Variations
New Reaper 6 license comes with unlimited free updates, which include; bug fixes, significant new features, and feature improvements. There are many dedicated YouTube channels to Reaper and its variations, including guides, tips, and tricks for users.
Check out how Reaper compares to
Studio One
An intuitive application where you can record, mix and master, produce and perform your own original track or playlist from your desktop PC or laptop computer. With a personalized user profile, you can begin your creative process by using the dashboard that will keep your songs, projects, and shows easily accessible.
There's a song page which is where you will find the set of virtual instruments and everything else you need to compose, edit and record. You will assemble your track in the Project Page, which keeps everything neat and well-organized.
The Show Page will come next and this is where you can add in plug-in effects, backing tracks, live instruments, and virtual instruments to sculpt your performance. Reviews liken Studio One to Pro Tools as an inspired audio editing choice for users who want incredible features without subscription pricing.
Studio One is a pioneering piece of equipment – inventing the drag and drop system, which other DAW's have now adopted. It's a world away from the band in a box but not quite at the Pro Tools level when it comes to features and tools.
Studio One Features
Audio Editing – Basic, yet efficient – read the full guide for more
Audio Recording – A mic pack could really optimize this.
Easy to Use Software – Lay down beats and start creating effortlessly and immediately
Export tracks – With Newer Versions of Studio One you can export tracks directly to SoundCloud
Arranger track – copy and paste entire verses and choruses or move them around
No Limit – Unlimited Audio and Instrument Tracks
For all Budgets – From free download to its lowest-priced download, Studio One's highest priced boxed version even comes with financing options, making it affordable to all users.
Proline Mic Pack | Guitar Center
This all-in-one pack also features a durable, pro-level dynamic microphone that captures every nuance of your performance, plus rugged, gig-worthy bags to keep everything safe and organized between shows.
Check Price
We earn a commission if you make a purchase, at no additional cost to you.
Versatility
Studio One is a mastering suite, production assistant, bandmate, creative partner, and online publisher in one. From a single application, you can record, mix, master, compose and perform music – which is what sets this apart from other DAW's. Its timesaving drag-and-drop workflow is perhaps its greatest selling point.
Ease of Use
There are easier to use DAW's out there to learn from, it has to be said. However, with perseverance, research, and looking at How To Videos and guides online, there's enough knowledge and support to help you get to grips with Studio One.
Variations
Studio One has a program for every user, from its more basic free download to its highest-priced version, creators really have catered to every user.
Reaper and Studio One Pros and Cons
Reaper Pros
Highly customizable
Extremely stable – this is a regular talking point for the software
Supports unlimited number of tracks with an unlimited number of effects
Constantly updated with new or upgraded features
Very low CPU usage
Multiple recording and playback formats
Huge online community support – discuss, share and learn on the dedicated, official forum
Reaper Cons
Overwhelming amount of features – this could also be a pro, depending on your preference
Potentially unattractive GUI
Lacks LV2 support – LV2 plugin not compatible
Long drop-down menus
Doesn't come with its own instrument sounds
Studio One Pros
Fast workflow for music and audio composition and recording.
Excellent new tools for chord and pattern composition
Mastering facilities
The free download offers a lot
Studio One Cons
Cluttered interface
No notation editor.
There isn't a simple way for you to save track templates.
What are the alternatives to Reaper and Studio One?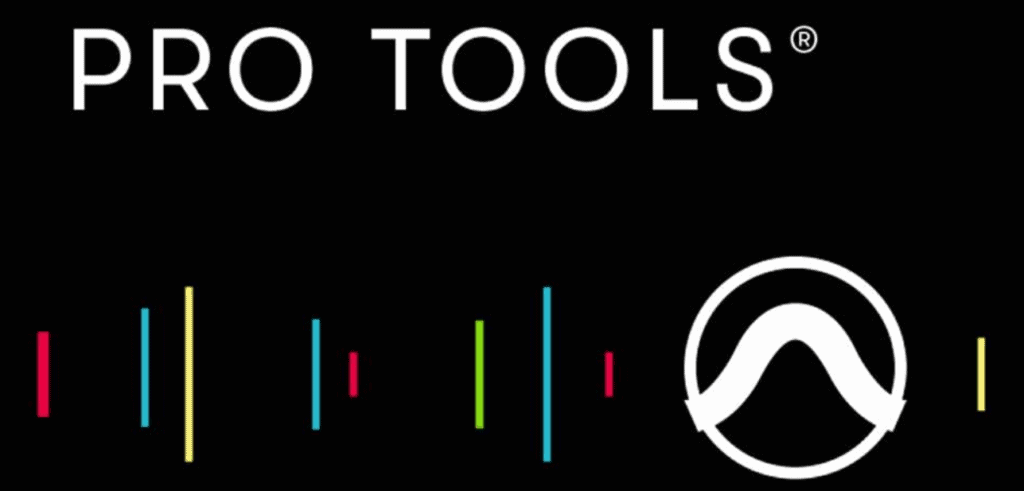 Having discussed and compared to Pro Tools, it is only fair we review it too. Avid Pro Tools has all you need in order to record, mix, edit and compose music and audio. With powerful editing tools, groundbreaking cloud collaboration this software just keeps getting better with upgraded tools and updated features, it's a definite contender for any home DAW.
Pro tool's only downside is its expense, although some argue that you get what you pay for, this software can cost thousands of dollars.
Ableton
Ableton comes with a free trial, which is always a major advantage to try before you buy. There are many great tools and some Ableton features include the ability to apply automation directly to clips. The sound is rich and the effects collection large with an unlimited number of audio tracks.
FL Studio 20 Download is only compatible with Windows, but this is its only major disadvantage. With over 14 years of innovative developments, this software has all you need to be able to compose professional music from your own home.
Check out our list of best FL Studio Alternatives.
Reason 11 Suite is a powerful piece of software that includes a large collection of production tools, sounds, and virtual instruments. Users mention that it is easy to collaborate across programs, easy to navigate, easy to customize, and versatile.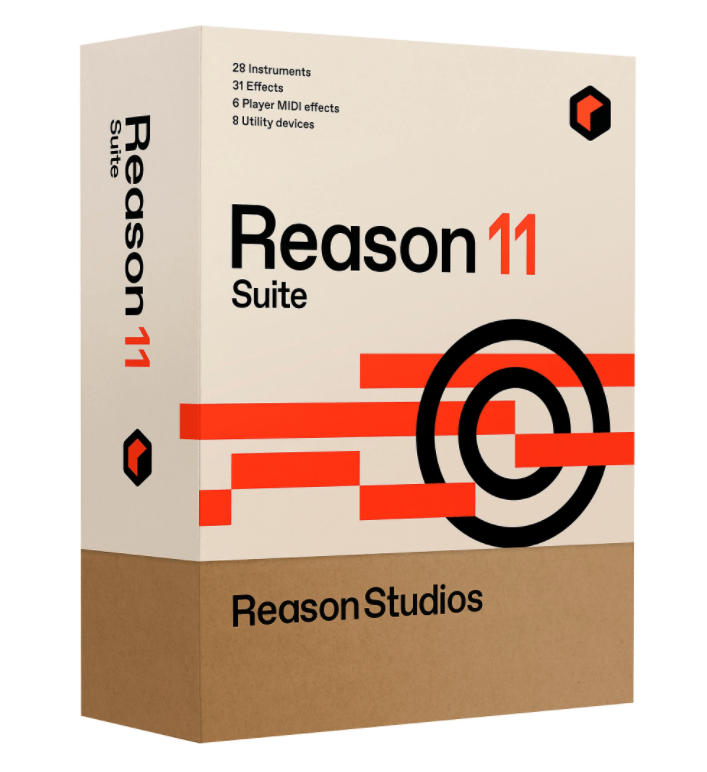 The Reason brand has lots of add ons for their DAW's, including instrument refill packs retailing at very low prices.
Sonic Reality Reason 3 Refills Vol. 07: Reality Drums | Guitar Center
Featuring left and right stick snare rolls, ghost notes, multi-dynamic positions of each drum and up to 8 velocity layers with NNXT's ALT feature (where there is often an automatic randomization of hits) the level of realism these drum samples reach is a first for a sound library in this price range.
Check price
We earn a commission if you make a purchase, at no additional cost to you.
Frequently asked questions about Reaper and Studio One
Question: Is Studio One recommended for novice users?
Answer: With the internet holding a wealth of facts, guides, tutorials, and information on just about anything, it won't take too long to get to grips with Studio One. If you're coming to Studio One from another DAW it can look a little daunting.
However, the program automatically suggests names and dates for your new projects which will help to keep things neat and organized in the beginning. With simple keyboard shortcuts (that mirror Pro Tools), navigation should soon become easy.
If you're unsure, you could also run the free trial download to see exactly what Studio One involves and how it would work for you.
Question: What about Reaper?
Answer: Reaper is a fully-functioning DAW that is relatively inexpensive. Its efficient audio processing engine is compatible with almost any media format and there aren't the operating system limitations that you would find with similar DAWS.
You would need to purchase instrument plugins separately, which is a drawback, but again, as with Studio One, you can also run the free download to get a feel for Reaper before making an investment in a paid-for version.
Question: Are paid for DAW's really worth the money?
Answer: Not that long ago, you would be looking at spending around $10-$15 on music-producing equipment, and that's before you look into speakers, studio headphones, studio mics, and any other accessories.
The only form of multitrack recording you would have been able to do during this time would be with hardware sampler or synthesizers – more costly outlays. Now, software packages can cost less than $100 and deliver hundreds of audio tracks with professional editing tools at your fingertips.
There are many free DAW's out there too, although they tend to have limitations so although great for a beginner, they're not going to offer the same level of functions that a paid-for program would.
Question: Is the license for Reaper a one-time-only purchase or do you have to pay for upgrades?
Answer: The license for Reaper is very low cost and this can often lead to confusion – this must be monthly right? In fact, no. The low license fee, known as a discounted license, is for people who want the software for personal use, or business users with annual gross revenue of under $20,000, a non-profit organization or an educational establishment.
You would only ever have to buy again if you want a new release, but the older version will continue to work fine for as long as you want it to.
Question: What is the Studio One exchange?
Answer: Studio One Exchange is a service where all registered users of the software can exchange MIDI files, plug-in presets, and other resources within the application. There is a dedicated browser where users can preview, explore, review or download items that have been uploaded by other users – as well as upload their own.
Question: What accessories do I need with a DAW?
Answer: Although accessories aren't essential, it is recommended for the best experience and optimized results to invest in:
• MIDI Controller – this allows for communications between digital audio workstations and physical hardware. It can make your instrumental beats more controlled and precise, resulting in a better sound and simpler production.
• Headphones – whether you opt for monitor headphones or studio headphones it's important to ignore gaming or consumer headphones. You need a pair of top-quality, specialized headphones that will seek to have the least colored sounds in order for producers to mix their tracks effectively.
• An audio interface – when you're working with live instrumentation, this is needed to translate the nuance of the acoustics and transition them into a digital file.
Our Verdict: Which is The Best – Reaper Vs Studio One?
With Reaper and Studio One both offering free downloads, it's easy to discover which program would be the best suited for you, with no strings attached.
For me, I would opt for Reaper. Its fully customizable interface means you can make it completely your own, and although it doesn't come with its own virtual instruments, these are easy to obtain with plugins.
The following Reaper has, online is large. A friendly, busy forum for all your queries and questions means you can seek validation or the answers you need quickly – and they're going to be non-biased and genuine.
Latest posts by Jodie Chiffey
(see all)