Are you looking at a career in music production? Or maybe just an enthusiastic hobbyist? If so, you've probably already been introduced to the world of digital audio workstations (DAWs). Today, we're looking at and comparing two of the most popular, Reaper and Pro Tools.
The Reaper vs Pro Tools debate is fairly common among musicians as they both offer similar things. The differences between the two only become apparent when you get to know the software and start getting to work on your productions.
In this Reaper vs Pro Tools article, we'll be comparing the features of each, assessing their pros and cons, answering some frequently asked questions, and finally offering some of our thoughts.
When it comes to the comparisons between these two popular DAWs, it can be tricky to tell them apart. Of course, some defining features differ slightly, but overall they both perform well.
But before we get into it, let's take a look at the main differences between the two DAW titans.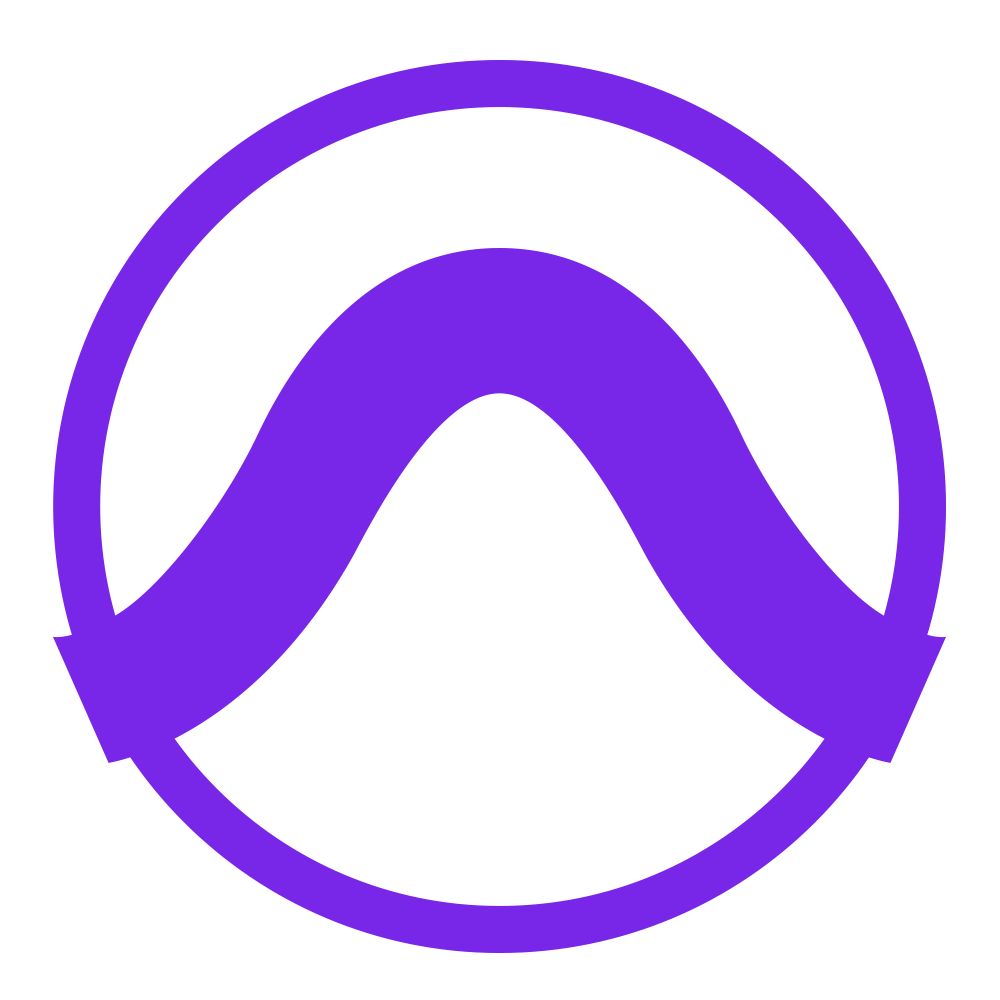 Main Differences Between Reaper vs Pro Tools
The main differences between Reaper vs Pro Tools are:
Reaper is available on MAC, Windows, and Linux, whereas Pro Tools is only available on MAC and Windows.
There is a free plugin package with Reaper, whereas all plugins are paid for with Pro Tools.
VST 1, 2, 3, I, and AU, DX are available with Reaper, whereas AAX Native and AAX Audio Suite are the VSTs available for Pro Tools.
The customization is much better and more detailed with Reaper.
Despite the apparent differences between the two DAWs, there are also many similarities. They both offer excellent composition modes, for example. They both also have a user-friendly interface that has gone through several updates over the years, becoming better and easier to use on each occasion.
Key Specifications
Exploring Reaper vs. Pro Tools
Here are the main features of both Reaper and Pro Tools.
Reaper
Reaper is the newer of the two DAWs, having been initially released in 2006 – although that may seem like a long time, it has been regularly updated with the latest patch released in November 2021. It has a massive following and has proven to be hugely popular since its initial release. The name is an acronym for Rapid Environment for Audio Production, Engineering, and Recording.
The software itself was written and developed by Justin Frankel, a software engineer who worked for a long time at Winamp, a pioneering 90s MP3 program. After learning to play and record music in his spare time, he decided to design and develop what became Reaper.
Its popularity increased quickly after release thanks to its ability to implement a generic track type that allowed musicians to route signals into other channels. It was also super quick to set up and install, with users able to load the software from a USB stick.
Since its release, Reaper has moved from a free service to a paid one. There is still a 60-day free trial for users to get to grips with the specific features and work out if it is the ideal DAW for them. After 60 days, there's a $200 fee to pay if you're buying commercially or a $60 one if using privately.
This inexpensive price tag and great customizable options in the software itself are the two main points that make Reaper so attractive to new and experienced producers worldwide. In addition, the interface is open at both ends, so it can be customized to suit your style, along with the individual elements and modules.
Related: Comprehensive Home Recording Guide for Guitarists
Reaper Key Features
First launched in 2006
Highly customizable
It comes with a 60-day free trial
Inexpensive for both personal and commercial use
Tightly coded and fast to load
It can be installed from portable drives
Powerful MIDI & audio routing
Multichannel support throughout
64-bit internal processing
MIDI hardware & software support
Thousands of third-party plugins and VSTs supported
Supports automation, modulation, VCA, surround sound, OSC & grouping, among others
Reaper's Strengths
As we mentioned, one of Reaper's core strengths lies in its customization – it can be manipulated into almost anything you want it to be. The team's' skill behind the software shines through, and the fact it's open from end to end allows innovative changes to be made regularly. Being able to fine-tune a DAW to cater to your specific needs is a real benefit, as long as you know what those needs are.
At the core of Reaper's customization is the look and feel of the interface. As an open-end software, you can simply download new layouts from the internet to suit your tastes. Many options mimic other popular DAWs (like Pro Tools).
On top of changing the layout, you can also create things like custom toolbars, menus, mouse actions, and macros. This means that no matter what software you're used to, Reaper can be tweaked so that you can use it optimally.
But if you're switching over from another DAW, then why would you want to set up your new one to be the same? It'ss the open-source designthat'ss the real attraction here, along with complete support for VSTs. Although Reaper is by no means the only DAW to support VST, many do not (Pro Tools, for example).
If you wanted to, you could download Reaper and customize it to function pretty similarly to how Pro Tools does and still have access to the open-source updates and niche VST plugins. It's also really easy to set Reaper up to function like other popular DAWs such as Logic, Cubase, and Ableton.
Although a major benefit, the layout isn't the only strength Reaper possesses. It's also incredibly well thought out and very efficient with CPU usage. For this reason, it can maintain a much higher track count than many of the other major DAWs. Again, this is a great advantage, particularly for anyone on a budget.
That efficiency is carried through to the plugins and VSTs as well. The editing tools you'll be able to use when running Reaper are some of the best in the business and make editing and manipulating audio without artifacting easy (within reason).
However, it's not all positives. The obvious benefits to using Reaper do come at a cost.
Drawbacks of Using Reaper
Even with all of its options and customizable features, Reaper can be tricky to navigate. Because the aim is to cater to everyone, the interface can seem overcrowded with options that may be irrelevant to you. The included plugins are not known for looking the best, either.
The look of the interface and the feel of the plugin doesn't impact sound at all but usability sufferers. While many stand by it, it can seem clunky and challenging to use when loading up the program for the first time.
Its most significant benefit is also its greatest drawback. While the myriad of options may appeal to more experienced users, the almost unlimited number of options for novices can be overwhelming.
While the learning curve when using a new DAW for the first time is always steep, with Reaper, it is particularly so. Until you have it set up and tailored to you, it will be tricky to use and often takes users hours of configuration before any music production can begin.
Although there are loads of community-made themes to choose from that clean the interface up, finding the right one for you is a challenge in itself. Many are made with features missing, meaning you may like the look and feel of it, but it does not function properly for you. Once you do manage to find one, you'll then need to set up the shortcuts and commands needed to create projects efficiently.
That's not to say it's impossible to use, as we've outlined there are many positives to enjoy, but it is certainly clunky, to begin with. There are no issues with sound quality or production capacity, so it may work perfectly for you if you can bear with it during the setup phase.
Pro Tools
Pro Tools is the older of the two DAWs and can trace its origins back to 1983 and the release of E-MU's Drumulator drum machine. When two college kids took an interest, they decided to create their own sound libraries for the machine, founding the company Digidrums.
Fast forward a few years, and they released Sound Tools, a 16-bit sound accelerator card designed for MacintoshII's that, at the time, could not handle DAW software. Finally, in 1991 came the release of Pro Tools, an advanced version of Sound Tools and one that has remained the benchmark for the company ever since.
Despite being an efficient way to record audio, ProTools's hybrid operating system was difficult to use and hurt the company commercially. Avid, by this time the parent company behind Pro Tools, invested heavily in the product and released Pro Tools Native, a DAW in the modern sense that could run on systems without taking up all their CPU.
Avid now offers three pricing tiers!
Pro Tools Arist is a new product that takes the place of their original free product. It's perfect for those looking to jump into the world of music production without spending a bundle. They offer this package at 9$/month or 99$/year.
Pro Tools Studio, formerly known as Pro Tools, is the perfect package for professional creators who want easy access to a huge collection of plugins and sounds. With advanced mixing capabilities, you can't go wrong with this bundle if you are serious about music production. It'll cost you 31.99$/month or 299$/year, a fair price for the features included.
Pro Tools Flex was formerly known as Pro Tools Ultimate, and it's the ultimate package for any music production house or studio. This package offers the most bang for your buck, but it comes at a very high price. Therefore, it's only suitable for active businesses or those that need storage and extra capabilities. This package will set you back 99.99$/month or 999$/year.
Related: Pro Tools 11 vs 12 Comparison
Pro Tools Key Features
First launched in 1991
Professional software
Compatible with quality hardware
120+ plugins
Stream music worldwide
Lots of free tutorials
Benefits of Using Pro Tools
At its core, Pro Tools is an industry-standard, consistent piece of software that delivers professional results time and again. It'ss excellent at doing its job (recording audio) and has built a reputation on its ability to process multiple channels simultaneously and a range of features. You can easily pull up rows of tracks and get to work with little messing about.
The editing side of Pro Tools is also very strong. Included features like Elastic Audio and Beat Detective work well. While other DAWs on the market have more advanced algorithms, Pro Tools is more than powerful enough to record and edit your audio whether you're an amateur or professional musician. Beat Detective deserves credit in its own right as one of the best drum tools out there.
When it comes to arranging and mixing your tracks, the process can get a little confusing due to the AAX exclusivity and lack of VSTs. Having said that, plugins are well organized, and saving your presets is easy. Although we'd like to see a way to save a chain of plugins, this is a feature lacking for many DAWs so we'll let them off.
Although it's a great professional product, it comes at a price. Pro Tools native itself isn't too expensive, but if you're looking for a full HD setup you're looking at $10k. For this, you'll be investing in some of the best hardware and software around, but we think that it's a little overpriced.
Drawbacks of Using Pro Tools
The price is the obvious shortcoming for Pro Tools. While the software itself is affordable, it loses some of what makes it so good when not paired with a full setup. If you have a wallet big enough, a full Pro Tools rig is great but ultimately is out of reach for the majority of people.
While in the past, buying a full Pro Tools setup was needed to make quality sounding music, the price of DAW software has been coming down for years. The result is a largely overpriced piece of software that does its job well but provides poor value for money.
It also tends to crash Windows systems, randomly wipe saved settings, conflict with certain software plugins and doesn't support VSTs.
Compared to Reaper, there is a real lack of options for the look and feel of the software. You cannot change the appearance of track colors or adjust shortcuts, for example.
Reaper vs. Pro Tools Pros & Cons
Reaper
Pros
Great value for money
Customizable UI skins and controls for the DAW
Lightweight and stable
Easy to produce warmer sounds with more headroom
Cons
Requires some learning and getting used to
You might need to use 3rd party plugins
It can take a while to configure properly
Pro Tools
Pros
Very deep shortcuts & workflow tools
Industry-standard
Best-in-class control over individual audio clips
Excellent user interface (especially for DAW veterans)
Cons
Steep learning curve
Cloud projects are inconsistent
Stock plugins are far behind the competition
Are There Any Alternatives?
Ableton is particularly popular amongst DJs and electronic music producers because it performs so well when performing live. You quite often see artists triggering samples and controlling loops using the software.
Although its primary function has always been liver performance, it has evolved into a more than capable DAW in its own right over the years. It comes with comprehensive options, including lops, virtual instruments, and effects.
DJs and producers producing and mixing music at different tempos particularly like the software as it auto-detects BPM and matches it with the session in progress.
You can read more about how Ableton compares to Reaper in our recent review.
Although first released in 1989 with only MIDI support, the 90s saw Cubase evolve into a DAW that supported audio and was compatible with Windows. This made it incredibly popular and to this day remains one of the most advanced MIDI editing tools with support for things like velocity compression alongside quantization and swing functions.
Cubase has proved to be so popular over the years it is regularly used by industry legends like Hanz Zimmer and Tiesto.
You can read more about Cubase in our recent Cubase vs. FL Studio comparison.
Frequently Asked Questions
Question: Is Pro Tools easier than Reaper?
Answer: They both offer very similar things and work well as professional DAWs. But we would say that overall, Reaper offers the easier production process thanks to its customization. Having said that, it does take a while to set up and configure in the first place.
Question: Can you master Pro Tools?
Answer: Pro Tools isn't just good at mixing and recording music, you can also master your work too. Gone are the days of analog chain processors. With Pro Tools, you can take your tracks from conception to post-production (if you have the skillset).
Question: Do Professionals use Reaper?
Answer: Yes, Reaper is commonly used by professionals across a range of industries. Those working in film and TV, in particular, use the software regularly.
The Verdict: Which Is the Better DAW for You, Pro Tools or Reaper?
Both of these DAWs are excellent pieces of software that are bound to leave you smiling once you get to grips with them and begin producing. But which one should you ultimately go for? That ultimately comes down to budget and experience.
Reaper offers better usability and production process, once you've committed and taken the time needed to configure it correctly. On the other hand, Pro Tools helps you create the very best of the best sounding tracks but comes at a price.
There are, of course, many other options to choose from. Both Ableton and Cubase offer fantastic alternatives, with every DAW having its own unique set of features, pros, and cons.
Latest posts by Jodie Chiffey
(see all)