Before we jump into our analysis, let's quickly identify just what qualifies as a "parlor guitar".
Up Front Best Parlor Guitars
In a Hurry? I'll cut to the chase here and mention that the Cordoba C10 available here is my top recommendation.
Our Pick Overall
Cordoba C10 SP Classical | Guitar Center
Cordoba is famously known to be an incredibly classic guitar manufacturer that leaves many players happy with their musical instruments. The Cordoba C10 Nylon is the only Nylon stringed parlor guitar on this list, which makes it special!
We earn a commission if you make a purchase, at no additional cost to you.
Continue reading for the full analysis…
Let's talk Parlor Guitars!
Let's start talking about some actual guitars. Not everybody has the same price range when it comes to looking for guitars, so I have created a list of ten of the best parlor guitars that fit budgets of all levels.
These are the best parlor guitars:
You can purchase yourself the Cordoba C10 Nylon; Cordoba is famously known to be an incredibly classic guitar manufacturer that leaves many players happy with their musical instruments. The Cordoba C10 Nylon is the only Nylon stringed parlor guitar on this list, which makes it special!
The Cordoba C10 Nylon is a solid wood guitar that's best feature is Indian rosewood on the sides and the back of the guitar. If you're looking for a moderately priced guitar that has an incredibly pure sound, the Cordoba C10 is a great guitar to look at.
This parlor is very similar to a classical guitar and like most classical guitar, the Cordoba C10 nylon string guitar does not come with any electronics installed in the instrument. However, there is the possibility to add electronics after you purchase your guitar for expanded playability – it's all up to you!
Where to Buy the Cordoba C10 Nylon?
Fender CP-100 Parlor Small-Body Acoustic Guitar
Fenders CP-100 Parlor acoustic is a small-body beauty with a rich voice and a wealth of vintage-style appointments. Features include a bound mahogany parlor-style body, elegant sunburst-finish top with quartersawn scalloped X bracing and pearl acrylic rosette
We earn a commission if you make a purchase, at no additional cost to you.
If you're looking to spend less than $500 on your guitar, the Fender CP-100 is a parlor you should look at.
However, I should advise you that you should not expect high-quality sound and volume production from this guitar, as it is an inexpensive instrument. With that said, Fender did a really good job at producing a decent parlor guitar that's great to play (great quick playability) on if you're on a budget.
A lot of players talk about how much they like the sunburst finish, as it adds a vintage parlor guitar look and feel to the parlor guitar. This instrument has a fitting sound and is actually a lot of fun to play! You're going to be purchasing a laminate wood guitar, which means that the tone quality isn't going to be as good as a guitar that's made out of solid wood. However, if you're a beginning guitarist, this isn't going to make a big difference to you!
Overall, I would really suggest that you check out this guitar is you are a beginning guitarists who is looking to try out a parlor guitar. This is an amazing first step guitar that's easy to practice to play on; the Fender CP-100 would also make a great gift for young children looking to play parlor acoustic guitar for the first time.
The only main downside about this guitar is that it does not come with a case, so you will have to purchase a bag or a hard case to keep the guitar in separately.
With a street price of $1,500, the Larrivee P-09 is a pricey parlor guitar. One would think that with a price tag that high, the Larrivee Parlor would come fully equipped with a hard case, electronics, and mahogany. However, that is not the case with the P-09; the P-09 does come with a soft case.
Instead, this parlor guitar sports a solid spruce top, solid rosewood sides, and solid rosewood back.
The rosewood that is used on the P-09 separates this parlor guitar from the Cordoba C10, as the rosewood really allows this instrument to produce a large dynamic range. You will also find that the P-09 is a bit heavier on the bass side compared to other parlor guitars, which are known to highlight the treble.
If you ever get the chance to play the Larrivee P-09, please do so. It's very easy to play (great playability), feels very luxurious in your hands, and has stunning looks!
Gretsch is a popular guitar brand that not many people have heard of; it certainly does not have the same level of fame like Fender, Yamaha, or Gibson does. Just because Gretsch isn't as famous as Fender or Yamaha doesn't mean that the quality of the instrument is any different!
The Jim Dandy is an excellent beginner's guitar that has a remarkable vintage sound that's almost impossible to find in laminate guitars. The Jim Dandy is a parlor guitar that's made from laminate. While the sound and tone that this guitar produces is amazing, there are some tonal attributes that aren't very pleasant to hear.
One of the largest complaints that people talk about when discussing the Gretsch Jim Dandy is how over a period of time, the finish begins to show green streaks; in the more recent years, Jim Dandy has tried to fix this problem by applying a thick finish on top of the guitar.
Overall, if you are looking for a parlor guitar that can withstand some abuse and has a vintage voicing, the Gretsch Jim Dandy is a parlor guitar you should look at. On the other hand, a lot of people talk about how much they like the "C" shape the neck has, as it makes the neck very comfortable to hold.
I would not suggest that you purchase this guitar if you are looking to do a lot of fingerpicking, as the nut width is sized more modernly.
Gretsch decided to put a truss rod into this guitar, which is rare to come across on guitars at this price point. There are a lot of "high end" perks that come with this guitar, such as vintage body style frets and fretboard, Pearloid dot inlays, and a warm tone sounds. And as to be expected with any parlor guitar, the Jim Dandy doesn't have an incredible amount of volume production.
Read More: Gretsch G9500 Jim Dandy Flat Top Review – Features, Pros and Cons
We earn a commission if you make a purchase, at no additional cost to you.
The Recording King RPH-05 is a great parlor guitar for modern day blues players. When I say that, I mean that the only purpose that this guitar was built for was to fulfill the needs of a blues player who is looking for an affordable parlor guitar.
While you can use the King RPH-05 for other genres, I would suggest against it; that is because this parlor guitar has a more hunkier side to it that's perfect for playing the blues.
At the same time, this guitar doesn't have a milder tone that is popular among many instruments today that is commonly found in modernly produced music.
If you're looking for a parlor guitar that's perfect for your blues playing, this is a guitar that I would strongly suggest that you look into purchasing this parlor guitar, as the manufacturer has perfectly captured the sound of an early blues parlor acoustic playing in this affordable instrument.
While the physical appearance of this guitar isn't anything that you should write home about, the makeup of this guitar is incredible. The Recording King RPH-05 has a solid spruce top, white wood sides, white wood back, forward X-bracing, rosewood bridge, and rosewood fingerboard. The rosewood fingerboard is particularly stunning.
Art & Lutherie Ami Parlor Guitar | eBay
The "Ami" is a wonderful parlor guitar, made in Canada, under the Art and Luther label, by Godin. Handcrafted, it features a solid cedar top combined with wild cherry back and sides. The neck is silver leaf maple with a rosewood fretboard.
We earn a commission if you make a purchase, at no additional cost to you.
Before we get into reviewing this guitar, you should know that this is a guitar that can be played by all levels of musicians; guitarists who are just getting their start, intermediate musicians, and even highly experienced professionals.
The physical make up of the Art and Lutherie Ami is comprised of a solid cedar top, laminated wild cherry sides, laminated wild cherry back, silver leaf maple neck, rose wood finger board, rose wood bridge, compensated saddle, and a truss rod.
The only complaint that I have about this guitar is that it does not come with a case, but it does come with a gig bag. After you purchase this instrument, you will have to purchase a hard case separately; however, considering the price range for this guitar, it is to be excepted.
The overall tone for the Art and Lutherie Ami has a very deep tone, especially for a parlor guitar. Also, this instrument has incredible resonance and doesn't have the typical bass sound that's typically found in dreadnought guitar bodies.
If you are looking for a parlor guitar that has a darker, deeper voice compared to other parlor guitars, the Ami is where you want to go. This instrument does a mellow tone and pairs very well with a vocal accompaniment.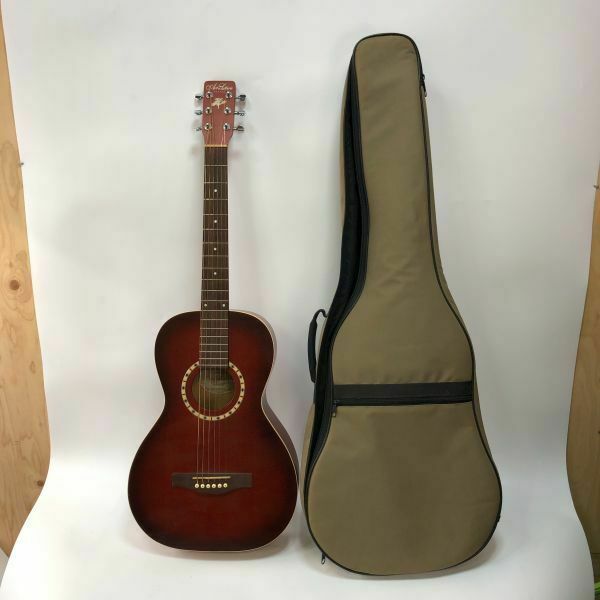 Taylor Guitars is one of the most infamous acoustic guitar brands on the market. So rather than the traditional type of acoustic guitar that you're used to seeing, you'll find that Taylor plays around with different body shapes, as well as tonewoods.
That means that this instrument it's one of the more unique acoustic guitars finds that you'll find from Taylor guitars. For this parlor guitar and specific, you'll notice that it uses a solid Sitka Spruce top with a layered Walnut for the sides and the back of this guitar. By combining these two kinds of wood together, It provides the instrument with outstanding clarity and sustains without sacrificing any of these debts that this parlor guitar is able to produce.
Moving on, you'll find that the neck of the guitar is made with a rock hard Maple. It's paired with an ebony fingerboard, provides this parlor guitar with a smooth and relaxed feel, but still provides it with a high-quality response.
This parlor acoustic guitar uses a 3/4 dreadnought shape, which really helps to add to the projection and tone of this guitar. also, since the body is a lot more narrow than what you would find with a traditional parlor guitar, this helps to sharpen the mid-tones, hoping to add balance to the instrument. Lastly, there's a satin varnish that covers the neck and the body of the guitar, which makes the entire thing comfortable to hold and play.
As far as electronics, you'll find that the Taylor Baby Taylor Mahogany Acoustic Guitar comes with a preamp and an on-board pickup. There's also a tuner that's built into the guitar to help you ensure that your saying into no matter how long you're playing. Having the electronics installed in this guitar really help to extend playability into limitless genres.
The Cordoba C9 acoustic guitar comes from a brand that you will likely recognize if you enjoy playing on nylon strings. The C9 guitars are one of the flagship instruments that this company produces.
You'll find with this instrument that the tonewood, as well as the build quality, make this a classic Model that has an outstandingly comfortable shape to it. as far as the build of this guitar goes, you'll find that it has a solid Cedar top. This is different than the solid Spruce top that you'll normally find on many parlor guitars.
In addition, there's also solid wood mahogany that makes up the sides and the back of this guitar. Plus, the neck is comprised of solid mahogany and is paired with an Indian rosewood fretboard. You'll also find that the headstock is classically slotted. And while of the size of this acoustic guitar is the traditional ⅞, It is a little bit wider than you would find with the traditional parlor guitar.
However, this increase in width helps to encourage residents produced from the instrument. Also, it helps to develop sustain from your sound. You'll want to consider looking into this instrument if you're somebody that enjoys the warmth that nylon strings provide to your sound. Combined with the tonewood of choice used in this acoustic guitar, you'll find that there's an emphasis on both bass and mid-range tones. Also, this helps to supply your guitar with an incredible dynamic range.
This guitar is great if you're somebody that enjoys playing styles that require a lot of articulation and freezing. You may find this is a difficult parlor guitar to strum on, especially because this isn't the loudest guitar you'll find on this list. But with the 50 mm nut width, you'll find that fingerstyle playing is a breeze guitar.
Yamaha is an upscale brand that's widely known for the quality of their built and the tone of their instruments provide. The Yamaha CSF-TA TransAcoustic parlor guitar is filled with a mahogany body, it's all spruced top, and they do neck, and is paired with a Rosewood fingerboard.
When you play at this project guitar and the acoustic form, you'll notice it has a very heavy mid-range presence. what's comparable to this instrument when it's unplugged is what you would normally find in Dreadnought acoustic or a concert acoustic. This is because the wide-body on this parlor guitar makes it a lot more versatile than any other parlor guitar on this list.
And this is mainly because you can use this transacoustic parlor guitar for fingerpicking, strumming, and slide playing. There are chorus sounds, as well as a built-in Reverb As a part of the built-in effects that are available on this guitar. You can even use these effects without having to add any pedals or even plugging in at the guitar.
Also, it comes with an onboard preamp and piezo. this means that your guitar will have the flexibility for you to play on stage or from the comfort of your own home without needing to do a whole lot of setting up. But, you don't have to worry about digital emulations with the Yamaha CSF-TA Transacoustic parlor guitar. Instead, this instrument gets its effects from an actuator that's already in the guitar. This means that the chorus and reverb are naturally created to mix with the tone that the instrument produces.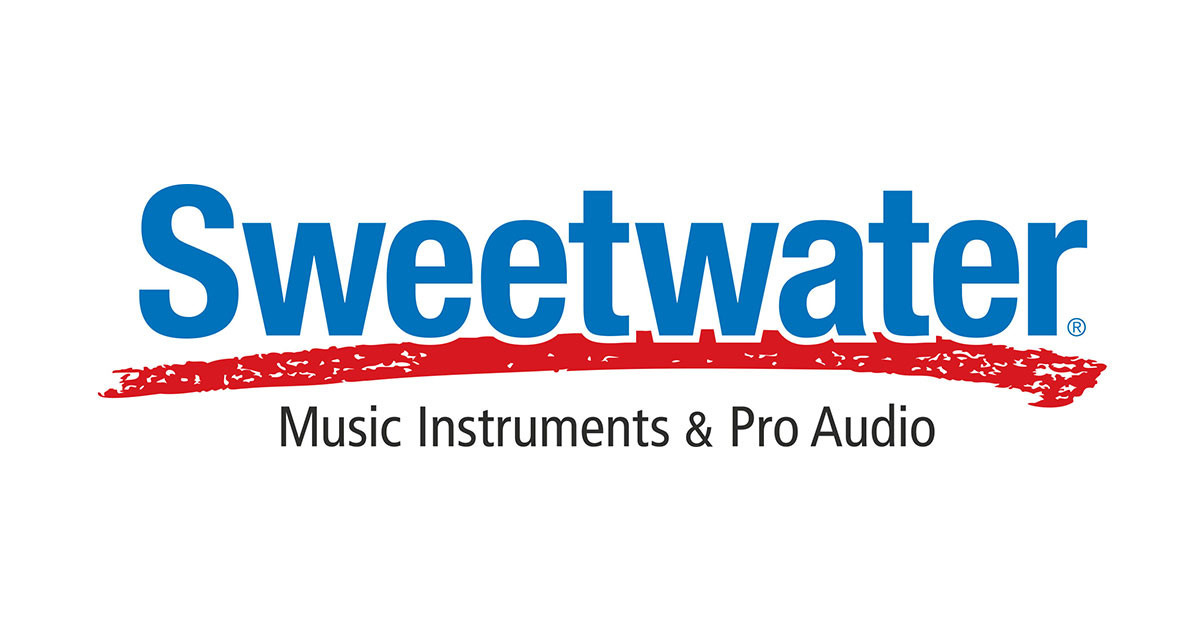 We earn a commission if you make a purchase, at no additional cost to you.
What is a parlor guitar?
The parlor guitar's name (also is spelled parlour guitar) originated from wealthy homes playing guitar for guests in their parlor rooms as a form of entertainment. Unless you're an experienced guitar player or teacher, you've probably never have heard of a parlor guitar.
Which is actually pretty crazy, considering that parlor guitars have been around since the mid-18th century and had a peak in the late 19th century.
Parlor guitars were created by guitar makers who didn't have the machinery to produce very sophisticated guitars; there weren't different types of strings available for guitar players to choose from, as it was only the 18th century. Matter of fact, the only type of string that was available to string playing musicians were gut strings (and not steel string), which were weak and didn't take much to break.
Guitar makers also didn't hold volume production too much importance, because most musicians weren't playing in front of incredibly large crowds with a sizeable band standing alongside the parlor playing guitarist.
A parlor guitar is a guitar with a smaller sized width, a neck-to-body junction, twelve frets, and an elongated lower body. Some people describe a guitar as a parlor when the body is smaller than the average standard size or larger guitar options. However, while this is a definition that describes a large portion of parlor guitars, there are still a few exceptions.
Not all parlor guitars will fit into this description and we will talk about that later on this article!
What should I look for when purchasing a Parlor acoustic guitar?
When looking to purchase your first parlor guitar, you should look for a small guitar that's solid wood. Guitars that use solid wood compared to laminate sound much, much better. When shopping online for a solid wood guitar, you will need to look for the words "solid wood, solid top, solid back and sides".
These words mean that your guitar is solid wood (e.g. solid mahogany body); if the guitar description does not say these words, then the guitar is made out of laminate mahogany (laminated mahogany) or laminate rosewood fretboard.
What's the difference between a Travel guitar vs Parlor guitar?
A lot of people assume that travel guitars and parlor guitars are the same thing. However, this is not true! There are several details that make it easy to distinguish between travel guitars and parlor guitars; these details are:
The parlor guitar body is longer and thinner compared to a travel guitar
Travel guitars have a smaller nut width compared to standard size guitars, while the parlor guitar has a standard nut width
Parlor guitars have a smaller amount of frets compared to the travel guitars; parlor guitars typically have 18 eighteen frets
If you aren't a guitar expert, you will see these as small differences, but they are what make the travel guitar and the parlor guitar different from each other!
So, if there isn't a huge difference between parlor guitars and travel guitars, why have parlor guitars regained their popularity?
While I don't think parlor guitars will ever become as popular as when they were in the 1900s. However, over the past decade, they have increased popularity and a large portion of this popularity is due to folk singers!
A lot of main stream folk singers use parlor guitars when performing live.
But, why should you choose a parlor guitar?
You should purchase a parlor guitar because of the way that it makes you feel. Parlor guitars have an almost vintage parlor feel to them and they certainly do travel well. The main complaint that a lot of people have with parlor guitars is that they tend to lack in volume production and dynamic range.
If you're afraid you're going to be unhappy with choosing a parlor guitar, I would highly suggest that you go out to a guitar shop and try out playing a travel guitar and a parlor guitar. Decide which one you like better and go from there. Which guitar feels better in your hands? Which one sounds better to your musical preferences?
Did you know that parlor guitars were originally created with women in mind? Since women have smaller hands and a smaller frame compared to men, having a smaller sized guitar allows women to grip and play the guitar more comfortably, as well as allowing women to have their fingers reach higher up on the scale (scale length).
Final Take on the Top Parlor Guitars
As with searching to purchase any type of guitar, it's highly suggested that you go to a guitar or music store and try out the instruments you're looking into. Each guitar has a different feel to it and you'll want to find one that feels the best in your hands.
Parlor guitars are great to play with, especially if you are a beginning guitar player with a smaller body, have a small child who is looking to play guitar, or want a guitar that's easy to travel with but sounds great! I hope you've enjoyed reading today's article.
Further Reading:
Frequently Asked Questions
Question: What defines a parlor guitar?
Answer: A parlor guitar is generally slimmer than a regular guitar, and is a more compact option for guitarists who prefer that.
Question: Is a parlor guitar good for beginners?
Answer: Parlor guitars are great guitars for beginners and younger players thanks to its compact size, but they still pack great quality for experienced players!

Question: Are parlor guitars good?
Answer: Just because a parlor guitar is smaller doesn't mean it's worse than a full-sized alternative! Parlor guitars offer a great sound and quality, just in smaller packaging (great for playing in your parlor!)