Whether you're a music producer, studio engineer, audio programmer, or even just a guitarist looking to record your tracks, you are going to need to install a DAW on your computer to get started. This will allow you to input your guitar into your computer, record it as audio onto tracks, process and edit it, and add a ton of additional instruments.
There is a huge range of options when it comes to choosing a DAW for audio production, but perhaps the most popular is Pro Tools. Pro Tools has been known as the industry-standard DAW for many years, and you'll find it in every professional environment from record studios to universities. It's a great DAW to invest your time into, but there are two main versions of the software, and this can get confusing.
There's normal Pro Tools, and then there's Pro Tools Ultimate, and obviously, the second one sounds a lot better, but what exactly is different about it, and should you consider the upgrade yourself? These are great questions, and as someone who has used both the standard and Ultimate versions of Pro Tools, I've got answers. Read on to find out my take!
Bottom Line Up Front: The standard version of Pro Tools is packed full of features and provides everything that musicians and sound engineers will need for recording bands, creating beats, and completing complex audio engineering projects. However, if you really want to push the envelope and are looking to apply your guitar skills to cutting-edge professions such as for VR, surround sound, or multi-channel audiovisual industries, Pro Tools Ultimate would be a more appropriate choice.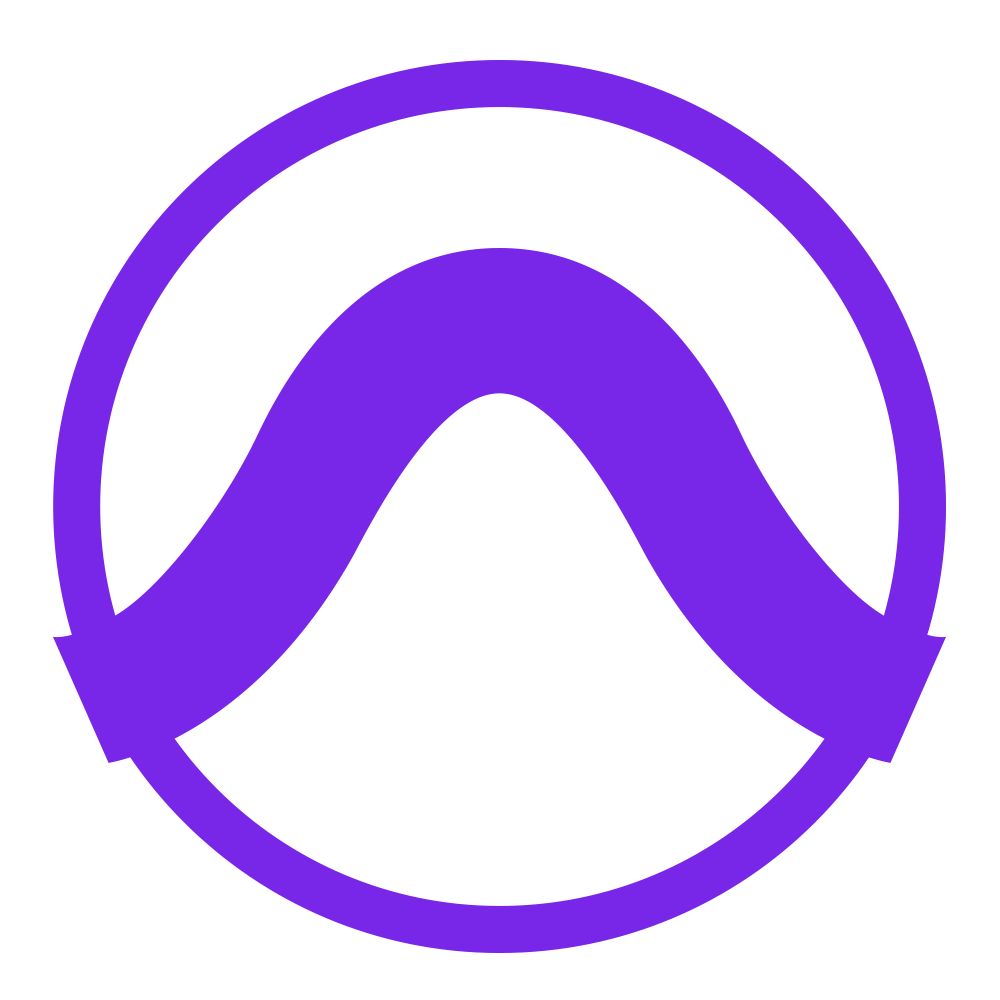 Pro Tools Update (May 9th, 2022)
Avid now offers three tiers of the coveted Pro Tools Software:
Pro Tools Artist is a new product that takes the place of their previous free version. This version offers a basic introduction to music production for an affordable price. You'll have access to everything you need to make a new music audience ready, and it'll only set you back 9.99$/month or 99$/year.
Buy Pro Tools Artist Music Software | Avid
Pro Tools Artist makes music creation fast and fluid, providing many of the same tools the pros use to create your favorite songs and albums.
Check Price
We earn a commission if you make a purchase, at no additional cost to you.
Pro Tools Studio, formerly known as Pro Tools, is the new name for their standard tier geared towards professional musicians and indie music producers and engineers. It's perfect for those who are finding success and looking to up their production value. Chock full of plugins, sounds, and immersive capabilities, you'll find everything you need to make some killer music. This package will set you back 31.99$/month or 299$/year.
Pro Tools Ultimate, boasts the most capabilities, plugins, storage, and features to make the best music. It will set you back a pretty penny and is geared towards music studios and production houses over singular users. However, it may be something to check into for someone serious about music production. This tier will set you back 99$/month or 999$/year.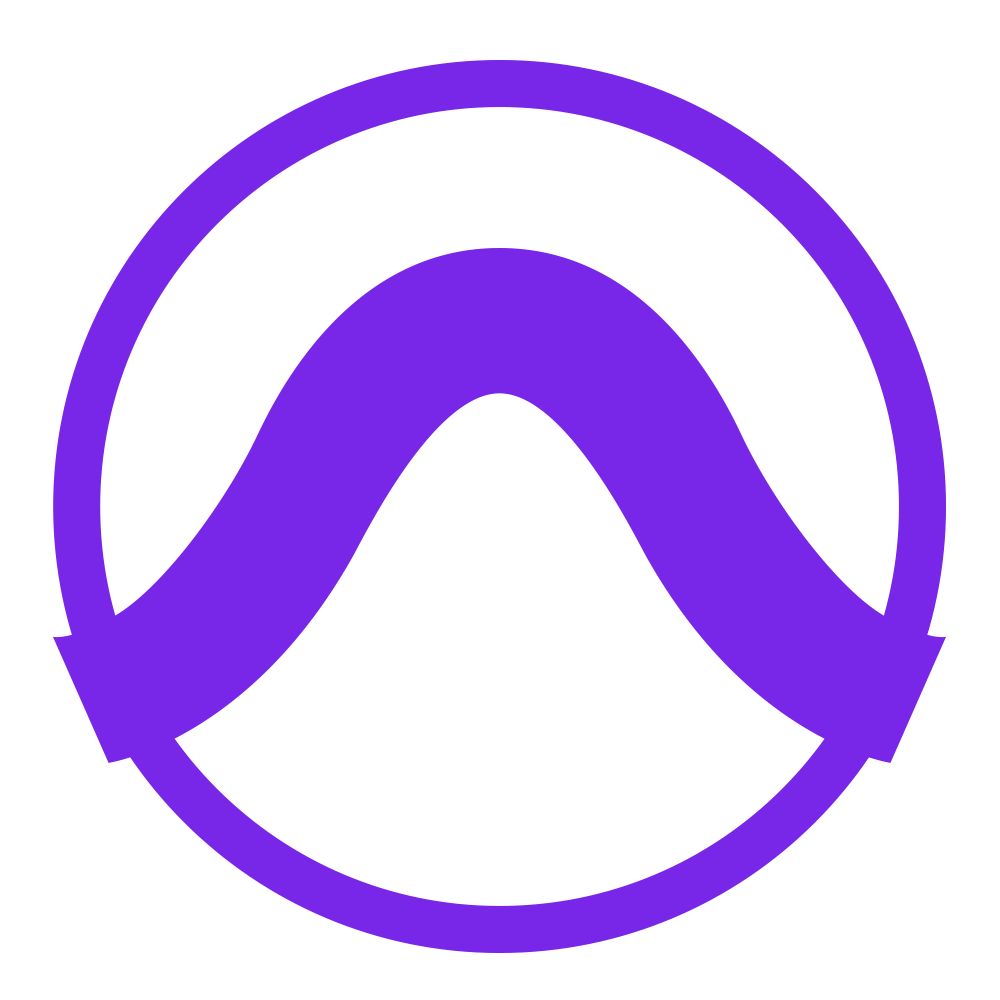 Main Differences Between Pro Tools vs Pro Tools Ultimate
The main differences between Pro Tools vs Pro Tools Ultimate are:
Pro Tools Ultimate includes a range of industry-specific tools such as VR and multi-channel video mixing, whereas standard Pro Tools does not.
Standard Pro Tools is limited to running 32 stereo inputs and outputs (64 in total), whereas Pro Tools Ultimate includes this and 192 HDX Hybrid Engine or HDX Classic I/O.
Pro Tools Ultimate's transport can be synchronized to up to 12 Pro Tools HD systems via Satellite Link, whereas standard Pro Tools does not include this feature and must be synchronized through expensive external hardware.
Standard Pro Tools only includes basic video editing tools, whereas Pro Tools Ultimate features advanced tools akin to software such as Premier Pro.
Pro Tools Ultimate comes with over a hundred plugins, whereas this must be purchased separately if using standard Pro Tools.
The Key Differences Between Pro Tools vs Pro Tools Ultimate
Pro Tools is an incredibly complex and detailed piece of software, regardless of whether you choose the regular or Ultimate version. This means that there is an insane amount of stuff to cover in this guide, but I figured that it would make sense to begin with the key features.
Bear in mind that there is simply no way I can list every difference – there are so many features that I couldn't write enough about it even if I had all month! So, I've decided to just cover the most important parts of each section –
I/O
Let's start with the I/O (Inputs and Outputs). The amount of audio inputs and outputs that you can run in Pro Tools is limited by the hardware that you are using, but even more importantly, it is limited by the version you are running.
The standard version of Pro Tools allows you to run up to 32 inputs and outputs (or 64 I/O in total), whereas Pro Tools Ultimate facilitates this AND 192 HDX Hybrid Engine or HDX Classic I/O.
64 inputs and outputs are generally more than enough for the average music producer, but if you're looking to set up large surround sound diffusion systems, Ultimate is going to leave you with fewer limitations.
Tracks
One of the most common questions I hear about Pro Tools is regarding the number of tracks that you can use. In both standard and Pro Tools Ultimate, you are limited to 512 instrument tracks and 1,024 MIDI tracks. This really should be more than enough, but if you do need more tracks, you could use an additional computer.
There are some differences though – standard Pro Tools only allows for 128 Auxillary Input tracks and Routing Folder tracks, whereas Ultimate allows 512. Standard also only allows for a single video track, whereas Ultimate allows for 64.
This last sentence is super important – if you are working with multi-channel audiovisual pieces, standard Pro Tools is not going to be sufficient, you will need Ultimate. This also goes for if you find yourself struggling with the limited Aux or Folder tracks in the standard version of the software.
Creating, Editing, and Producing
The next area of discussion is the creation, editing, and production of material in Pro Tools Ultimate. Everything that you can find in standard Pro Tools will be found in Ultimate in terms of this category – this means that there is no change to classic features such as Elastic Audio, Non-destructive Editing, the MIDI Editor, QuickPunch… you get the drill. However, there are four new additions.
Firstly, in Pro Tools Ultimate it is possible to use In-The-Box dubbing – this is a super useful dubbing feature that is well worth checking out, but remember that you will need to have access to HDX if this is going to work.
There is also an advanced audio editing interface that is incredibly useful if you find yourself struggling to work with small audio files – I have struggled with this massive when using Pro Tools standard, and this new feature has been an upgrade.
Ultimate also includes some clever Field Recorder Workflows, in addition to "punch" features called TrackPunch and DestructivePunch, both features that I haven't had to use just yet but can almost guarantee that I will need in the future.
Mixing and Mastering
You're probably noticing a trend here – Pro Tools Ultimate of course includes every feature that the standard edition includes, and that goes for mixing, mastering, and exporting too. However, there are a few interesting upgrades that will be particularly useful for industry professionals.
Perhaps the most important one here is the fact that Pro Tools Ultimate supports all manner of surround and diffusion rigs. I'm talking Dolby Atmos, Surround Mixing, ADM Export, even Ambisonics VR mixing! If you're a nerd for complex speaker arrangements or simply want to dip your toes into the world of VR audio, Ultimate is going to be an absolute must!
I was pretty thrilled with these new capabilities as it was, and then I found out about the new Netflix Production Technology Alliance included in Pro Tools Ultimate. This essentially means that Pro Tools is now working directly with Netflix to ensure that Pro Tools Ultimate users have all the tools required to pass quality assurance tests within Netflix productions!
That's right – you and I can now dream big about finally getting an OST or sound design role in an official Netflix original!
There are a few other less specialist features that I like in Ultimate, but the most noteworthy one for me would have to be the new advanced automation features which are incredibly useful for…well, just about everything!
Satellite Link
I've read several breakdowns of the new features that can be found in Pro Tools Ultimate, and I have been baffled by the fact that none of them seem to be mentioning Satellite Link. Those words might sound crazy, and trust me – it is.
If you have ever worked in a professional industry environment with Pro Tools, you have probably come across situations in which you must operate several Pro Tool projects from the same transport, and it's an absolute nightmare.
Sure, there are fancy hacks to get around it, but generally, there's no way that this will work smoothly and efficiently. The result is almost always you having to fork out huge dollars for expensive synchronizers.
If you've had this problem before, get ready for a shock – Pro Tools Ultimate's Satellite Link completely obliterates this issue, allowing you to control up to 12 Pro Tools HD systems from a single transport over an Ethernet cable. It also integrates with Video Satellite workflows for audiovisual projects, and it promises near sample-accurate lock. This may not be useful to you, but if it is, it is.
Advanced Video Editing
Through reading this comparison of Pro Tools vs Pro Tools Ultimate, you may have noticed that not many of the differences explicitly regard music production. This is true – a lot of the features are useful for specialist production techniques such as multichannel audio and VR, and another example of this is general audiovisual works.
I mentioned earlier that Ultimate allows you to work with multiple video channels in comparison to the limit of one channel found in standard mode, but there's more to it than that – Pro Tools Ultimate's Advanced Video Editing features allow you to dive deep into the editing of each video.
This has ultimately meant for me that I have ended up spending significantly less time navigating outside of Pro Tools in software such as Premiere Pro to edit my video works – I can simply handle it all in Pro Tools, it's so useful! Sure, Pro Tools isn't directed towards specializing in video works, and therefore software such as Premier Pro is going to be better. However, if you need to tackle general video editing tasks within audiovisual projects, Pro Tools Ultimate will be a godsend!
Pros and Cons of Pro Tools vs Pro Tools Ultimate
That was a huge amount of information to cover, so let's simplify things a little bit with the following tables containing the pros and cons of standard Pro Tools vs Pro Tools Ultimate.
Pro Tools Standard
Pros
Contains tons of audio files to get you started
Facilitates up to 32 stereo I/O channels
Includes audiovisual editing features
Cons
Most Pro Tools Plugins must be purchased separately
No support for HDX Hybrid Engine or HDX Classic I/O
No surround sound / VR sound support
Can only be multi-project synchronized through expensive sync hardware
Limited to 1 Video Track
Limited to 128 Auxillary Input tracks
Only includes basic automation tools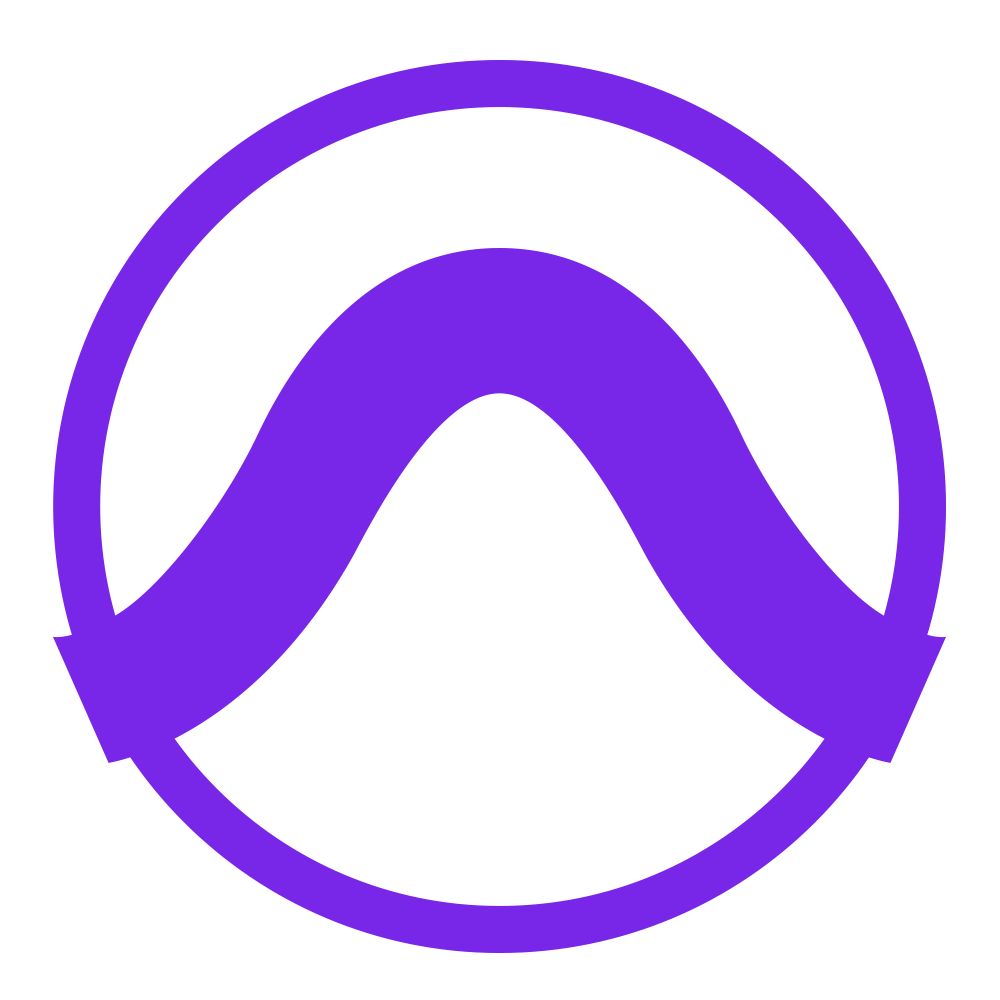 Pros
Comes with all resources included in the standard version, with the addition of 100+ plugins
Support for Dolby Atmos, VR mixing, and Netflix-standard mixing
Facilitates up to 32 stereo I/O channels + 192 HDX Hybrid Engine or HDX Classic I/O
Can synchronize through Satellite Link which is included
Supports up to 64 video tracks
Up to 512 Auxiliary input tracks
Includes advanced automation tools
Cons
Significantly more expensive than Pro Tools Standard
The Ultimate features are very specialized, and may not be necessary for the standard music producer / audio engineer.
When Should You Use Pro Tools Ultimate Instead of Standard Pro Tools?
Now that we've covered all of the key differences between Pro Tools and Pro Tools Ultimate, you might be wondering which version you should get yourself. Sometimes it can be incredibly tempting to simply go for the most expensive version – after all, this must mean that it has more features and content, right?
Well, yes and no. There is no way that I can deny that I would highly recommend Pro Tools Ultimate – it's an incredible upgrade upon the standard Pro Tools DAW and I honestly could not imagine my professional music production career without it.
It has allowed me to explore VR audio production with the research faculty at my university, it has allowed me to work with Dolby Atmos sound systems, and it has facilitated all sorts of other complex workflows that previously were impossible.
However, would I recommend this to someone who just wants to make music? Not unless you have the cash to burn. If you are simply looking to make some beats, record your band, or even record relatively complex yet single-channel audiovisual projects, Pro Tools Ultimate is not going to be necessary. The tools available in the standard version of Pro Tools will be more than sufficient.
On the other hand, if you're looking to future-proof your career as a sound artist by exploring cutting-edge industries such as multi-channel AV or VR composition, Pro Tools Ultimate could be exactly what you need.
Furthermore, it would also be worth taking a look at the software if you find yourself maxing out features such as the number of Auxiliary tracks or video tracks. Essentially, if you have been pushing the limits of Pro Tools and you want to continue to push that envelope higher, Ultimate allows you to do exactly that.
Is There a Way to Test Out Pro Tools Ultimate Features First?
A lot of the features that I have listed in this comparison guide that are exclusive to Pro Tools Ultimate sound extremely cool, but a little bit abstract. For example, you might be working in audiovisual composition, but you are unsure whether you will benefit from having multichannel video tracks and advanced video editing. Is there a way to check out exactly what these features do before you spend the cash?
Absolutely – there are two key ways you could do this. Firstly, it might be tempting to simply check out some videos online of professionals using the new features. They can walk you through what they are doing with the new features, and this will give you a good idea of whether they will be useful to you, right? This is a great idea, but it works even better if it's paired with a free trial!
You heard me right! Before I even thought about paying for Pro Tools Ultimate, I made sure to test it out for free. The kind folk at Avid have provided the full Ultimate package for free to anyone with an Avid account for 30 days, giving you plenty of time to get into the details of each new feature.
To get the most out of your trial, I would recommend doing what I did which is combining both the online videos discussed earlier and systematic exploration of the trial. Read through this guide to identify all of the new features that you are interested in testing, search for some online videos of people explaining how to use them, and get the features running on your computer.
You can then walk through the features with your very own online assistant, it's a super useful workflow, trust me!
FAQ
More or less every question that you might have had about Pro Tools and Pro Tools Ultimate should have been answered by now, but just to make sure that you are leaving with a satisfied curiosity, let's take a look at some of the following most frequently asked questions. Who knows, there could be one in there that has been on your mind!
Question: Is Pro Tools Standard Good Enough For Recording an Album?
Answer: Absolutely – unless you are extremely skilled and experienced in using Pro Tools and have exhausted the limitations of the software, the standard edition will be more than sufficient for recording an album, and Ultimate would be overkill.
Question: What Is Pro Tools Ultimate Good For?
Answer: Pro Tools Ultimate is an excellent choice if you are looking to push past the boundaries of what is already on offer in Pro Tools standard, especially if you are interested in working with cutting-edge techniques such as multichannel audiovisual works, VR, AR, and sound diffusion.
Question: How Many Inputs and Outputs does Pro Tools Ultimate Have?
Answer: Pro Tools Ultimate facilitates 64 inputs and outputs (32 stereos), in addition to 192 HDX Hybrid Engine or HDX Classic inputs and outputs… that's a lot of I/O to work with!
Question: Is There a Free Trial Available for Pro Tools Ultimate?
Answer: Yes – anyone with an Avid account can download and use Pro Tools Ultimate in its 100% complete state completely for free for 30 days, and it's highly recommended that you do so before purchasing it.
My Verdict
I hope that this guide has helped you understand the differences between Pro Tools and Pro Tools Ultimate. It's undeniable that there are a lot of benefits to having the Ultimate version – whether it's VR Audio integration and multichannel audiovisual work, or simply using the advanced automation tools and making use of the increased track cap – there are tons of features to get your teeth sunk into.
With that being said, I would only recommend getting Ultimate if you think that you will use its features, as they are very specialized and the upgraded software doesn't offer much in terms of general improvements. The best way to figure out whether it's for you is to simply try the free trial out – it's free for 30 days, and you'd be crazy not to try it before you buy it!
So, whether you bite the bullet and upgrade to Pro Tools Ultimate or decide to stick with the standard version, I'm sure that you're going to have everything that you need to create some fantastic guitar creations in this stand-out DAW. Treat Pro Tools like a language and practice using it every day, and you'll be pro at it in no time!
Latest posts by Calum Vaughan
(see all)