Pro Tools is one of the most popular DAWs and, arguably, one of the best you can currently get. But each time a newer version of the program emerges, opinions vary on whether it's genuinely worth upgrading. This Pro Tools 11 vs. 12 comparison will help you decide for yourself.
Although at the time of writing, we already have Pro Tools 2021.10 (AVID released it in October 2021), Pro Tools 11 and Pro Tools 12 remain two of the most popular versions of this digital audio workstation. That's why I have decided to compare the two in detail to help you choose the best one for you.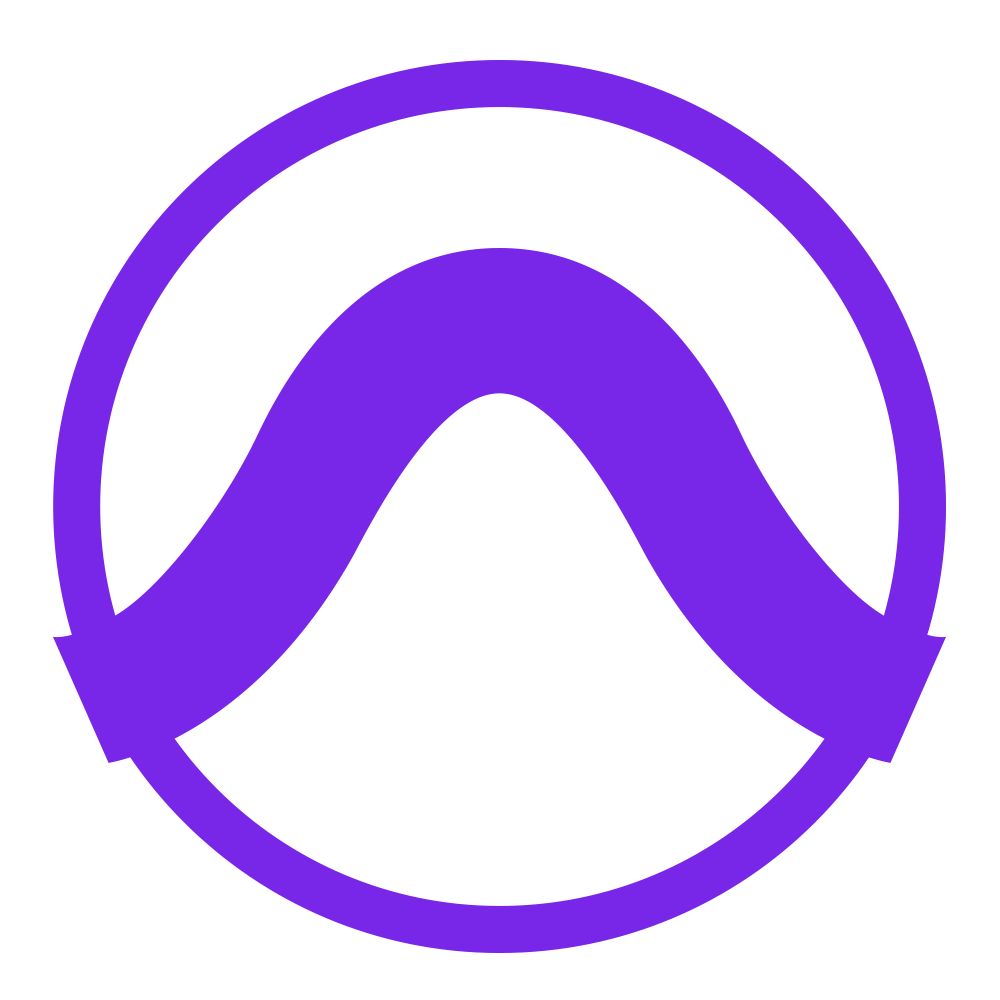 June 2022 UPDATE: Moreover, since both ProTools 11 and 12 are now relatively old products, I am also adding some fresh information on the AVID's brand new 2022 releases Pro Tools Artist, Studio, and Flex.
Bottom Line Up Front
Pro Tools 11 was one of the most important and influential DAWs of its time, and it still has a lot to offer. Nevertheless, Pro Tools 12 is a newer version of the same program with many minor yet useful upgrades and enhancements. If your budget and disc space allow it, it is well worth upgrading.
Let's start with a summary of the main differences between these two versions.
Main Differences Between Pro Tools 11 vs 12
The main differences between Pro Tools 11 vs 12 are:
Pro Tools 11 is more lightweight, whereas Pro Tools 12 is more demanding on your hardware and memory.
Pro Tools 11 does not let you rename multiple tracks simultaneously, whereas Pro Tools 12 supports batch renaming.
Pro Tools 11 does not support or integrate some of the newer plugins, whereas Pro Tools 12 is ready to be used with Dolby Atmos, Ambisonics VR, and others.
Pro Tools 11 does not support cloud-based collaboration, whereas Pro Tools 12 does.
Pro Tools 11 allows you to work on fewer tracks, whereas Pro Tools 12 has many more tracks.
Key Specifications of the Pro Tools 11 and 12
| | | |
| --- | --- | --- |
| Version | Pro Tools 11 | Pro Tools 12 |
| Year of release | 2013 | 2016 |
| Architecture | 64-bit | 64-bit |
| Memory requirements | 4GB RAM (ideally 8GB for video) 15GB of free disk space | 16GB RAM (but ideally 32GB), 15GB of free disk space |
| Tracks | 256 mono or stereo audio tracks | 128 Audio Tracks & 512 Instrument Tracks |
| Free trial | No | No |
Exploring Pro Tools 11 vs 12 features
Now let's take a closer look at both versions of the Pro Tools software to explore their most significant strengths and weaknesses:
Pro Tools 11
The long history of Pro Tools dates back to 1985. The first predecessor of this DAW was called Sound Designer, and it offered more or less just a basic set of sample editing tools.
Since then, the software has gone a long way, and many now regard it as the industry's golden standard. As a result, you'll probably be able to find it in the majority of professional studios around the world.
But while professionals would most likely automatically pick the newest version of this DAW, at-home producers and beginners often still prefer some of the older versions – like Pro Tool 11 released in 2013.
What can you expect from this version, and will it suit your needs? First, let's check PT 11 in detail.
Pro Tools 11 Key features
First introduced in 2013
Available as a subscription or one-off purchase
First Pro Tools software with 64-bit architecture
New audio and video engines
Faster, smoother, more efficient than its predecessors
Features offline bouncing
Supports 256 mono or stereo audio tracks at all sample rates
Dynamic processing (CPU) for optimized performance
Features in Detail
In many regards, Pro Tools 11 was indeed a groundbreaking version of AVID's audio editing software. It was the first PT upgraded from 32-bit to 64-bit software architecture, making it much more powerful, efficient, and faster than its predecessors.
Pro Tools 11 also came with brand new audio and video engines. In addition, they have optimized the operation of the plugins and applications to enable you to take full advantage of your memory.
In practice, this allows you to work with much more virtual instruments and effects at once. You can now pull off large projects without delays and divisions, which gives you greater creative freedom and spares you from unnecessary stress.
PT 11 also supports offline bouncing (up to 16 sources simultaneously) and dynamic plugin processing, which visibly optimizes session performance and lets you export your mixes at the speed of light.
There are also advanced features for high-definition video editing, allowing you to work with a vast range of formats. Pro Tools 11 HD, the premium version, also comes with newly integrated signal metering capabilities for improved quality of your mixes.
Technical Requirements
Although PT 11 introduced many improvements and new features (including a brand new architecture and sound engine), you can conveniently use the program with the same hardware as its direct predecessor, Pro Tools 10.
All you need to make this DAW work is 4GB of RAM (although you need 8GB for smooth video playback), a 64-bit Windows operating system (7, 8, etc.), or, alternatively, Mac OS X Mountain Lion or Yosemite (or above).
Although most contemporary users probably already possess younger and more powerful hardware, Pro Tools 11 is still an excellent option for those who don't want to overload their computer with a single program.
Workflow
Since the new architecture and engines dramatically improved the software's speed and capacity, those switching to PT 11 from some of the older versions of the same program were usually pleased with the smoothness and convenience of its operation.
Pro Tools is also, in general, considered to be very intuitive and therefore perfectly suitable for beginners too. In case you needed assistance, Avid also published an easy-to-follow Pro Tools 11 tutorial in both printed and DVD versions.
Who is it Good For
Thanks to the brand new engines and architecture, PT 11 has quickly become a preferred DAW for those who need fast and smooth processing. Whether you plan to record, edit or mix audio, Pro Tools 11 certainly has a lot to offer.
The abundance of professional-grade features in this program will keep the seasoned users inspired and entertained. Still, thanks to its user-friendliness and intuitive controls, it is also a good starting point for beginners.
On the other hand, if we compare this version to the Pro Tools 12, it offers only a limited number of tracks, plugins, or MIDI features. Therefore, I advise you to check the complete list of features and compatibilities of this DAW to ensure that it truly fits you.
Price
While many other DAWs come only as a one-off purchase (such as Cubase, for example), Pro Tools is also available as an annual subscription. It can include just the license itself or a combined product with future updates and post-purchase assistance.
The price varies greatly depending on the particular version of the software you chose (Base, HD, etc.). You might also be eligible for some discounts (e.g., discounts for students, tutors, or previous subscribers).
Pro Tools 12
When Avid Technologies introduced Pro Tools 12, some users were slightly disappointed, and even numerous professional reviewers expressed their doubts about whether the newest upgrade is worth investing in.
The main reason behind this backlash was that Pro Tools 12 did not come with any major "selling points" – no revolutionary addition or complete makeover that would perfectly justify the upgrade.
Nevertheless, the true power and value of Pro Tools 12 lie in dozens of small yet very important improvements, which should be appreciated by both newcomers and long-time Pro Tools users. Below, I have tried to describe the most important enhancements of PT 12 one by one.
Pro Tools 12 Key Features
First introduced in 2016
Available as a subscription or perpetual license
First Pro Tools software compatible with the PT Control app (from version 12.1)
Many MIDI-related improvements
Track Freeze function
Improved Fader tool
128 Audio Tracks & 512 Instrument Tracks
Various HD features are now available in the base version
Features in Detail
As I have already mentioned before, Pro Tools 12 does not introduce any bombastic novelties or brand-new features. Nevertheless, this is, in my opinion, perfectly fine since Pro Tools 11 already had pretty much everything most of us need and desire.
So, what improvements can you expect from PT 12? I'll name a few features that were upgraded:
Fader: While version 11 had a simple and not-so-much sophisticated fader, PT 12 now offers this tool in a visibly sleeker and more advanced design.
Input monitoring: This feature was previously accessible only in the HD version of Pro Tools, but starting Pro Tools 12, you can use it in the base version too. The same applies to the useful Copy to Send feature.
Batch renaming: If you wanted to rename a large number of tracks with the older Pro Tools, it was relatively complicated and lengthy. Now, with the convenience of the new batch renaming feature, you can do it with just a few clicks.
Track freeze: Track freezing is a simple and efficient way to save some of your CPU's power while working on other demanding tasks. It saves your track as a plain audio file which you can return to once you're ready by unfreezing it.
MIDI enhancements: Some of the noteworthy improvements introduced in PT 12 included various MIDI enhancements, including the MIDI Input Display, improved functionality of the Pencil Tool, or a useful Record Progress Indication.
Cloud collaboration: Collaborating on your tracks had become much easier when PT 12 enabled sharing and coworking through cloud-based storage.
Of course, there are dozens of other improvements you might find important or useful, including the updated dashboard design, increased track count, and many others. Just note that some of them were added to Pro Tools 12 only later in some of the updates.
If you want to take full advantage of these features, make sure that you have the latest version (the Pro Tools 12.8.2) installed.
Technical Requirements
It is almost by a rule that upgraded versions of digital audio workstations come with higher demands on your technical setup than their predecessors. After all, upgrading to a new DAW version is among the producers and musicians one of the most common reasons for investing in a new computer.
Pro Tools 12 is no different. It requires Mac-owners to have OS X version 10.13.2 or above, whereas PC owners need 64-bit version Windows 7/8/10. In both cases, you must have at least 16GB RAM (but ideally 32GB), 15GB of free disk space, and an i5 processor.
Some of the improvements and updates of this software can, however, also slightly leverage the increased demands on your hardware. Track freezing can, for example, help you save some of your precious CPU power so that you can work smoothly even without the most advanced setup.
Additionally, Pro Tools 12 was also the first in its range to allow you to work on your music remotely. All it takes is downloading a free PT Control app into your iOS tablet (iPad) and pairing it with your PT 12.
Workflow
In my opinion, where Pro Tools 12 excels the most and fully justifies its existence is its improved workflow. Most of the improvements and upgrades in the newest version of PT aim to make the program more accessible, smoother, faster, and more convenient to use.
Whether we're talking about batch renaming, expanded compatibility, or track freezing tool, most of these improvements address the actual complaints of PT users, so we can consider them to be a sort of bug fixes.
In any case, if you're using this software daily, you should appreciate how effectively they speed up and simplify your workflow.
Who is it Good For
Upgrading from Pro Tools 11 to 12 certainly makes sense if you're working with some of the plugins that were not supported and/or incorporated by the older version. PT 12 is also great for those who want to share and co-create their music over the cloud. Another advantage comes with its compatibility with the PT Control app.
Thanks to the improved MIDI tools, fader, and other specific features, this newer version gives you greater creative freedom and more options.
Price
Pro Tools 12 can be bought as a one-time purchase, but you still have to renew your license annually to keep full support with new updates and bug fixes.
An alternative option is to subscribe to a monthly or annually-charged plan. This includes lower (yet regular) payments and the possibility to stop (and lose access to the program) whenever you decide to. Of course, you can also upgrade from your Pro Tools 11, which is the cheapest option.
However, the most convenient and carefree option is to take advantage of the perpetual license. It includes 12 months of Pro Tools updates and professional support.
Pro Tools 11 Pros and Cons
Pros
The first 64-bit version of Pro Tools
New sound and video engines
Massively improved performance
Low technical requirements on your hardware
Offline bouncing
Improved signal metering
You can choose between a subscription and a one-off purchase
High definition video editing
Cons
Lacks support for many newer plugins and apps
It is quite expensive
No free trials
Pro Tools 12
Pros
Adapted to new plugins and applications
Increased number of tracks
Improved interface
Improved workflow
Advanced MIDI controls
Track freezing and other new additions
Cloud collaboration enabled
Compatible with the dedicated iOS app
Cons
Increased technical demands
Newer, but not the newest version of Pro Tools
No free trial
Expensive DAW
ProTools 2022: New Releases and Updates
Ever since the 2015's release of ProTools 12, fans of this awarded software have been impatiently waiting for the release of the next full version. However, as the latest updates to 12 stopped appearing in 2018 with no No.13 in sight, it became apparent that AVID is taking another road.
Instead of the pompous new launches, AVID has released its ProTools updates ever since in batches marked by the year and month of their introduction. These were often more or less just bug fixes, added features, or enhanced support plugins for new third-party products.
This year, however, AVID seems to have finally introduced something big under its 2022.4 release – three new tiers of ProTools software called Artist, Studio, and Flex.
ProTools Artist [2022]
Pro Tools Artist is a new version of ProTools' essential software package intended mainly for younger and aspiring music composers, songwriters, and home studio producers.
The package includes everything you might need to make your beats, compose songs, record music, and mix it before releasing it over the streaming platform of your choice.
This tier is also perfectly accessible in my opinion, even with a tight budget at just $9.99 a month.
ProTools Studio [2022]
Created on the foundations of former ProTools Ultimate, Studio is a custom-made package for serious musicians and independent sound engineers or producers.
Thanks to its vast collection of sounds, plugins, and many immersive mixing features, I think this is the best starting point for those eager to experiment, master their skills, and produce professional-sounding music at ease.
ProTools Flex [2022]
Pro Tools Flex is replacing Pro Tools Ultimate as the AVID's new professional software package for audio post-production specialists and studios.
Pro Tools Flex features maximum track count, integrates powerful Dolby Atmos workflows, and boasts numerous advanced elements allowing you to handle even the most ambitious productions.
Are There any Alternatives?
Have you realized that Pro Tools might not be the most suitable DAW for you after all? Here are some digital workstations you can try instead.
Cubase
Cubase by Steinberg is one of the most popular DAWs for amateur enthusiasts and professional audio producers alike. It comes with impressive innovative features, broad compatibility, excellent recording quality, and a comprehensive set of virtual instruments.
Unlike Pro Tools, you can test this software before purchasing it, thanks to the 30-day free trial. Instead of complicated subscription plans, you can also buy the program on a one-off basis. Users praise it for being complex yet intuitive, but beginners should prepare for a steep learning curve.
Reaper
Reaper is another popular digital audio workstation that has many similarities with Pro Tools, making it a perfect replacement or alternative. The program offers tremendous customization and integration or compatibility with dozens of popular third-party add-ons.
Reaper also attracts users at its affordable price, stable and lightweight design, and warm sound with lots of headroom. On the other hand, be prepared that mastering this program takes some time and effort. A beginner will probably feel a bit lost in this DAW.
Check out our Reaper vs Pro Tools comparison for more details on this software.
Ableton Live
Ableton Live is often associated with the production of EDM and deejaying. Nevertheless, this popular DAW can do much more than that. It is a perfectly universal audio software with a wide array of features, powerful performance, and strong support for its users.
Ableton has many integrated instruments and onboard features, so you probably won't need too many add-ons or plugins here. Nevertheless, the downside is that Ableton occupies lots of space on your disc, and it is known to crash if you try to do too many things at once.
You can learn more about this program in our Ableton vs Pro Tools comparison.
Frequently Asked Questions about Pro Tools 11 vs 12
Question: Can You Open Pro Tools 11 or 12 Sessions in Other DAWs?
Question: How Much Does it Cost to Upgrade from Pro Tools 11 to 12?
Answer: If you already have a Pro Tools 11 license, upgrading to Pro Tools 12 will be significantly cheaper than buying the full license. Depending on the version you currently have and/or want to upgrade to, expect to pay between $99 and $299.
Question: Pro Tools 11 or 12 64-bit?
Answer: Yes, Pro Tools 11 was the first version of this software that came with 64-bit architecture. All newer versions of this software are made in 64-bit design too.
Our Verdict: Is Pro Tools 12 Truly Better than Pro Tools 11?
At the time of its release, Pro Tools 11 was an innovative DAW with great new 64-bit architecture. It boasts powerful engines, tons of new features, and much wider compatibility than its predecessors.
Despite its great performance, it doesn't have any unreasonable demands on your hardware, it feels very intuitive and user-friendly, and you should be able to master it fast even without any previous experience.
Even now, almost a decade later, this DAW still has its stable fanbase, and its popularity is certainly well deserved. Nonetheless, if you're looking for real creative freedom, Pro Tools 12 will take you one step further. More features, plugins, controls and tweaks, more tracks, etc.
Although this version might not seem as important as its predecessor, it simply provides you with an overall elevated experience. In my opinion, this upgrade is something you and your music will surely benefit from.
Latest posts by Jodie Chiffey
(see all)