Logic Pro vs Ableton are some of the best DAW's in music production. They are some of the most popular software around, used by many professionals. As of May of this year, they share considerably more than just their version numbers.
While many who have worked with Logic Pro would tell you that it is by far the greatest DAW, Ableton Live fans will disagree! While these DAWs used to be extremely distinct, they have become considerably more comparable in recent years, thanks to Logic Pro's inclusion of a live looping view and a sampler and drum machine that are very similar.
The distinctions between the two are becoming increasingly hazy. It will take some explaining to figure out which is which.
Let's find out which one is the best fit for you? Continue reading to learn more!
Main Differences Between Logic Pro vs Ableton
The Main Differences Between Ableton vs Logic Pro are:
Logic Pro is only available for Mac, whereas Ableton Live is available for both Mac and Windows;

In my opinion, Ableton Live offers a strong grid-based live performance view (called the session view), which is still superior to Logic Pro's new loop view.

Logic Pro only supports the AU plugin format when it comes to external plugins. In contrast, Ableton Live supports VST2 and VST3 formats in all versions and the AU format on Mac.

Logic Pro and Ableton Live offers excellent stock plugins (synths, effects, MIDI stock plugins, etc.). Both are incredibly strong, but Logic Pro shines at mixing and generating organic-sounding music when it comes to the included stock plugins and samples. At the same time, Ableton Live excels at sound design and electronic-based music.

Ableton Live is available in three distinct versions, but Logic is only available in one. Ableton has consistently released three versions of its software: 'Intro' for novices, 'Standard' for performing artists, and 'Suite' for those with professional recording studio setups. Different versions of Logic Pro, on the other hand, do not exist. The benefit is that you get access to all of the software's capabilities once you pay for it.

Suppose you're working with another person and want to be in perfect sync. In that case, Ableton Live has a 'Link' tool that allows you to share tempo information and be linked to each other if you're on the same wifi network.

Logic Pro has long been a favorite among film composers because of its extensive library and high-quality mixing and mastering facilities.

Because of its huge number of tightly compatible hardware MIDI controllers, such as the Ableton Push 2, AKAI APC 40 MkII, and Novation Launchpad, Ableton Live has become a go-to for live looping. Though several third-party MIDI control surfaces function well with Logic Pro, Apple's officially supported external controller is an iOS software named "Logic Remote App."
Prices
When you buy Ableton Live or Logic Pro, you get future minor upgrades for free (for example, if you buy version 11, you get versions 11.2, 11.3, and 11.4). There will be an upgrade fee for major software versions (for example, Version 12). Still, these are usually much less expensive than purchasing the product from scratch.
Ableton Live can be found here for a beginner, intermediate, and professional price.
Logic Pro has a single version and can be found here.
Logic Pro X: Audio and Music Production | Amazon
Logic Pro X: Audio and Music Production leads you through the music creation and production process, giving you all the tips and tricks used by the pros to create release-quality recordings.
Buy at Amazon.com
We earn a commission if you make a purchase, at no additional cost to you.
11/30/2023 11:41 pm GMT
MIDI Composition
Because Logic Pro X has a long history as a MIDI sequencer, dating back to 1992 when it was known as Notator Logic, it should come as no surprise that it has a lot more MIDI manipulation capabilities than the younger, intentionally minimalist Ableton Live.
Logic's MIDI facilities appear meager compared to Live's rack of handy Inspector-based MIDI shaping controls, powerful MIDI Environment, multi-faceted MIDI Transform module (enabling humanizing, randomizing, and more), Audio Units MIDI FX, Score Editor, and more versatile MIDI plugins.
For most Live users, however, none of this matters – the MIDI programming paradigm, as well as the technical demands of today's producers, have evolved significantly since the 1990s.
Most won't even be aware of the features that their DAW lacks. Ableton has done an excellent job of keeping this crucial element of the system clutter-free. With the potential exception of an event list, where being able to filter and change MIDI data numerically would be quite handy, we rarely find ourselves longing for any specific MIDI editing functionality in Live that can't be simply worked around.
On the other hand, Apple deserves credit for preserving the daunting complexity that has always been associated with Logic's MIDI architecture. Despite popular belief that their 2002 acquisition of original Logic developer Emagic would result in a simpler solution, the tech giant hasn't removed a single MIDI-related feature – everything is still there.
In fact, it's only gotten better over time with a slew of new MIDI capabilities, the most noteworthy of which being Logic Pro X 10.5's fantastic Step Sequencer.
The winner of the MIDI composition category is Logic Pro.
Audio Recording and Editing
Capturing and editing audio is frequently a succession of operations that must be as rapid and straightforward as possible for today's fast-paced music producer. Live is an example in this regard.
Taken in isolation, Live's game-changing elastic audio engine, ingeniously conceived Sample Editor, CPU-saving track freezing, snappy slip editing, and unfussy general demeanor are all geared up superbly to adapt knowingly to the work requirements hand.
Logic's long development history and wider features yield a wider range of audio recording and editing bells and whistles than Live, and if your recording needs are more demanding – say, an entire band, or even just guitar and vocals – it definitely does the 'virtual recording studio' thing rather better. Both DAWs provide multitrack recording and punching in/out.
Still, once you've got those clips on the page, Logic gives you more control over them, whether you're using Flex Pitch to apply natural-sounding pitch correction or swiping comping to construct the ideal voice take.
Before Logic Pro X 10.5, Live's ability to record loops in the Session View for non-linear jamming and experimenting was a unique and appealing selling point. That sharpness has been dulled now that Logic Pro X has its own well-thought-out and tightly integrated take on the same notion in the form of the Live Loops Grid.
With that newfound duality in mind, the choice is whether to choose (Live's) transparency and lightning-fast workflow over (Logic's) overwhelming editing capability; nonetheless, Logic takes the audio handling crown, in our opinion.
The winner of the audio recording section is Logic Pro.
Linear Arrangement
Despite Ableton's best efforts to portray its Arrangement View as a completely viable alternative to Logic Pro's and other DAWs' traditional timeline-based environments, Live has never quite managed to shake off its reputation as a primarily loop-oriented system centered on the freeform Session View.
However, many Live users spend most of their time creating music in the Arrangement View, which is excellently served by its nimble navigation, quick UI, seamless automation, and generally obstacle-free approach.
The long-term development of Logic's more 'conventional' sequencing background shows through once more, even if it has a far less impact here than it does in the MIDI and audio editing sectors. Section-defining Arrangement Markers, scissors, glue, erase.
Other mouse pointer editing tools, as well as broader snapping and dragging options, aid in cutting and moving regions around; eye-catching track icons aid in sound identification at a glance; and Logic Pro X's Global Tracks give users dedicated lanes for project-wide Transpose and Beat Mapping, not to mention the Marker, Tempo, and Time Signature options that Live has equivalents to.
In practice, though, linear music arrangement in any DAW is a delight.
The winner of the linear arrangement in Logic Pro.
Loop Arrangements
The groundbreaking non-linear Session View clip recording and launching interface from Ableton Live took a few years to alter the world of music technology. Still, it established the de facto standard for laptop DJing and dance music creation and placed the Berlin-based business on the map.
In a word, the Session View allows you to stack (and/or record) multiple audio and MIDI loops in a series, then 'launch' them in perfect rhythm with one another, allowing you to essentially play your works live with no chance of anything falling out of sync. It's much more performance optimized now than it was back in 2001 when it was only available in audio format.
Now, as Ableton had to work on Live's Arrangement View to address the public impression of the DAW's concentration on loop-wrangling, Apple has just added a full-fledged Session View-style clip-launching interface to Logic Pro X (in version 10.5) – and it's really good!
The Live Loops Grid has been part of the iOS version of GarageBand for almost four years, so we anticipated it to be moved to its professional Mac sister at some time, but we're still blown away by the new system's flawless integration into Logic's well-established UI.
It provides the same bidirectional clip interchange between it and the main arrangement as you'd expect, and you can also record your clip-launching performances straight into the Tracks view. Vertical'scenes' function similarly to Live, except unlike Live, you may open both the Grid and the arrangement in the same window.
But, before we send the award to Cupertino, there's one feature in Live that puts it firmly in the lead for on-the-fly loop recording and launch: Actions must be followed. This apparently benign Clip View control panel allows producers and live performers to automate and randomize clip-launching within Scenes, something no other DAW can accomplish.
The winner of the loop arrangement is Ableton.
Instruments
To start, Live 10 Suite has 13 virtual instruments (three of which are Max For Live devices and DrumSynth, which includes eight distinct 'kit piece' instruments), whereas Logic Pro includes 21. Even though Logic's Retro Synth and Vintage keyboards are definitely worth mentioning, the earlier 'ES' series – ES1, ES2, ES E, ESP, and ES M – EFM1, Sculpture, and EVOC 20 synthesizers, as well as the Ultrabeat drum machine, are showing their age.
They're all usable in terms of sound. Still, the fact that most of them haven't been upgraded to accommodate the Mac's Retina screens implies that they're simply still around to keep the numbers up. Live's lineup isn't as muddied by antiques because it's newer, but the Analog synth might need some attention.
The main synthesizers that we need to focus on here are Logic's Alchemy and Live's Wavetable, both of which are really fantastic. Alchemy is the most obviously powerful of the two, taking in additive, granular, and analog-style synthesis, with four simultaneous inputs, gobs of filters, and abundant effects.
It was formerly an expensive third-party instrument until Apple purchased its developer, Camel Audio. On the other hand, wavetable is a two-oscillator (plus sub) wavetable synth with over 100 well-crafted wavetables onboard, two filters, extensive modulation possibilities, and an extremely user-friendly interface and workflow.
Apple totally redesigned the legendary EXS24 for Logic Pro X 10.5. While Logic's Sampler has more features in its modulation area than Live's Sampler, both are a match for any producer's multisampling requirements.
Meanwhile, Logic's Drummer puts a highly realistic virtual drummer and their kit at your fingertips. The newly updated Drum Machine Designer is a significant advance over the previous version, bringing it on par with Live's well-loved Drum Rack.
While Logic's Track Stacks are a great way to group tracks to play multiple instruments from single MIDI parts and process their outputs all at once, Live's limitlessly nesting Audio Instrument Racks, combined with Audio and MIDI FX Racks, make creating your own tentacular macro-controllable split and layered devices ridiculously simple.
Don't forget that Live 10 Suite contains both Max For Live and the prefab M4L devices, allowing you to create your own Live instruments (and effects) while also providing you access to an ever-growing library of free and paid patches. Those two elements are essential for us.
Effects
Starting with the numbers, Ableton Live 10 Suite has 44 Audio Effects, 11 of which are Max For Live devices (not counting the nine CV routing/control modules), and 16 MIDI Effects, ten of which are M4L; Logic Pro X has 66 Audio Effects and nine MIDI Effects (plus it's the only software that can load Audio Units MIDI Effects by a slew of third-party developers).
On the other hand, Logic's Audio Effects menus aren't as plagued by legacy devices as their Audio Instruments equivalent, with all but a few older plugins having been updated in recent years. The magnificent Chromaverb algorithmic reverb, the Camel Audio-rooted Phat FX and Step FX, and the exquisite Vintage EQ Collection were included in 2018's 10.4 release.
These new additions have been included to an outstanding lineup of distortion, dynamics, equalization (the integrated Channel EQ is particularly noticeable), reverb, delay, modulation, and other effect types, giving you everything you need to finish your mixing job.
Live differs from Logic in that it gives equal weight to sound design and mixing processors. The classics, such as Glue Compressor, EQ Eight, Multiband Dynamics, Saturator, Delay, Chorus, and so on, are well covered. Still, the creatively interesting Corpus, Auto Filter, Resonators, Spectral Blur, Beat Repeat, Pitch Hack, and so on are just as essential.
And, once again, Live's Racks – this time the Audio Effect and MIDI Effect variants – set it far forward, with front-end macros assignable to multiple parameters across multiple devices, allowing you to tweak, say, Echo's Feedback parameter one way and Overdrive's Drive parameter the other with the twist of a single knob.
Depending on your major plugin requirements, this round of our face-off might go either way: Live is best used for sound design, and Logic is best used for mixing.
Effects category is a draw!
Workflow
Both DAWs include a mainly single-window interface, search-friendly files and browsers able to the plugin, automated track- and clips, in-place rendering of virtual instruments and effects, MIDI-assignable device controllers, and other features we've come to expect from production software these days. However, there are significant variances…
Although Logic's relative complexity puts it ahead of Live in terms of organizing and editing, the same complexity also means a loss in operational fluidity, which means more menu-diving and window-shopping depending on how deep you need to go.
On the other hand, Live is about as lean and mean as DAWs come, with its less stratified, comparably approachable interface and the speed with which a seasoned user can jet about its Session and Arrange Views, Sample Editor, and Piano Roll is a special part of the software.
Back over the pond, Logic is known for its unrivaled key commands scheme, which allows users to customize a huge number of shortcuts to fit their own tactile demands, no matter how bizarre.
Live can hardly be expected to match that with far fewer menus and functions on the table, but where Ableton's DAW shines is in the instant assignment of QWERTY keys and MIDI signals to clip launchers, knobs, faders, buttons, and everything else, as well as the always-on (if you want) but unobtrusive 'Computer MIDI Keyboard' feature, which lets you play MIDI instruments using your QWERTY' Logic's 'Musical Typing' might irritate due to its constant presence.
Both companies have dedicated controllers for their DAWs. Still, as nice as it is, Apple's free Logic Remote app for iPad and iPhone clearly pales in comparison to Ableton's Push 2 (£529).
This incredible hardware controller has an RGB illuminated 64-pad grid for flexible melodic and percussive note input, a bank of contextual buttons and rotaries for mixer and plugin control, and lots of buttons for Live itself — it's a genuinely outstanding hardware-software fusion.
DAW workflow, in our opinion, is all about getting things done as quickly as possible. By that criteria, Live is the clear winner in this round of the competition.
The winner of the workflow section is Ableton.
Best Value for Money
Clearly, Apple and Ableton are approaching this music software nonsense from two very different viewpoints, with a significant price discrepancy. Because Ableton exclusively makes and sells Live, Max For Live, and Push, while Logic's business raison d'être is to sell Mac hardware, 'profitability' implies quite different things to each.
With Logic Pro X costing £200 and Live 10 Suite costing £539, both packages include similar amounts of bundled samples and sample-based instruments (70GB in each case, of highly variable relevance/quality), Logic's superior value proposition simply cannot be denied.
Even if you drop down to Live 10 Standard for £319, which loses virtually all of the instruments, many of the effects, and Max For Live but is otherwise similar to Suite, Logic still clearly wins, however unfair the comparison may seem.
The winner for the value is Logic.
Other Alternatives
Audacity
Audacity is a free DAW that provides almost the same features as both Logic and Ableton! While it is much slower and (tends to be) used less by professionals, it is FREE! For a hobbyist or something that simply is interested in starting to make music but doesn't want to spend a paycheck on a DAW, this is the best setup for a musician, and I highly recommend it.
It comes with many plugins available and over 50 built-in sounds. Highly compatible with many MIDI's and has a much easier learning curve than Logic or Ableton, not to mention it's free!
Studio One 5
Another alternative to mention is Studio One 5. Studio One 5 is the newest edition of Presonus' DAW product and a great alternative to Logic or Ableton. It is a much newer DAW on the market, and Studio One 5 combines everything, mostly everything any other DAW offers.
Studio One 5 works well in many applications, but it works best with arrangement and composition due to its powerful ability to turn MIDI data into sheet notation. The suite also features strong integration with hardware, making it easier to use outboard gear —specifically considering the DAW controller PreSonus built for the program.
Another alternative is the industry-standard DAW, Pro Tools. This is the one that practically all professional studios have. Pro Tools was built for conventional studio recording, and it shines at every step of the process. Pro Tools was created with the intention of being used for traditional studio recording, and it excels in every facet of that process.
Professional engineers adore it because of the quickness with which they can edit and the high-quality mixing environment it provides. It may have a somewhat longer learning curve than other DAWs, but if you ever want to work in a professional studio, it's worth the effort.
Pro Tools is available in a variety of configurations, including the free, beginning edition Pro Tools First, which has a restricted number of features. Pro Tools Ultimate is the name of the premium, hardware-accelerated edition, whereas Pro Tools is the name of the regular native version.
Pro Tools is evolving to a hybrid subscription/license model, similar to other commercial products, with each succeeding version titled after the year of release (we're presently on Pro Tools 2019).
Check out our full Logic Pro vs Pro Tools comparison.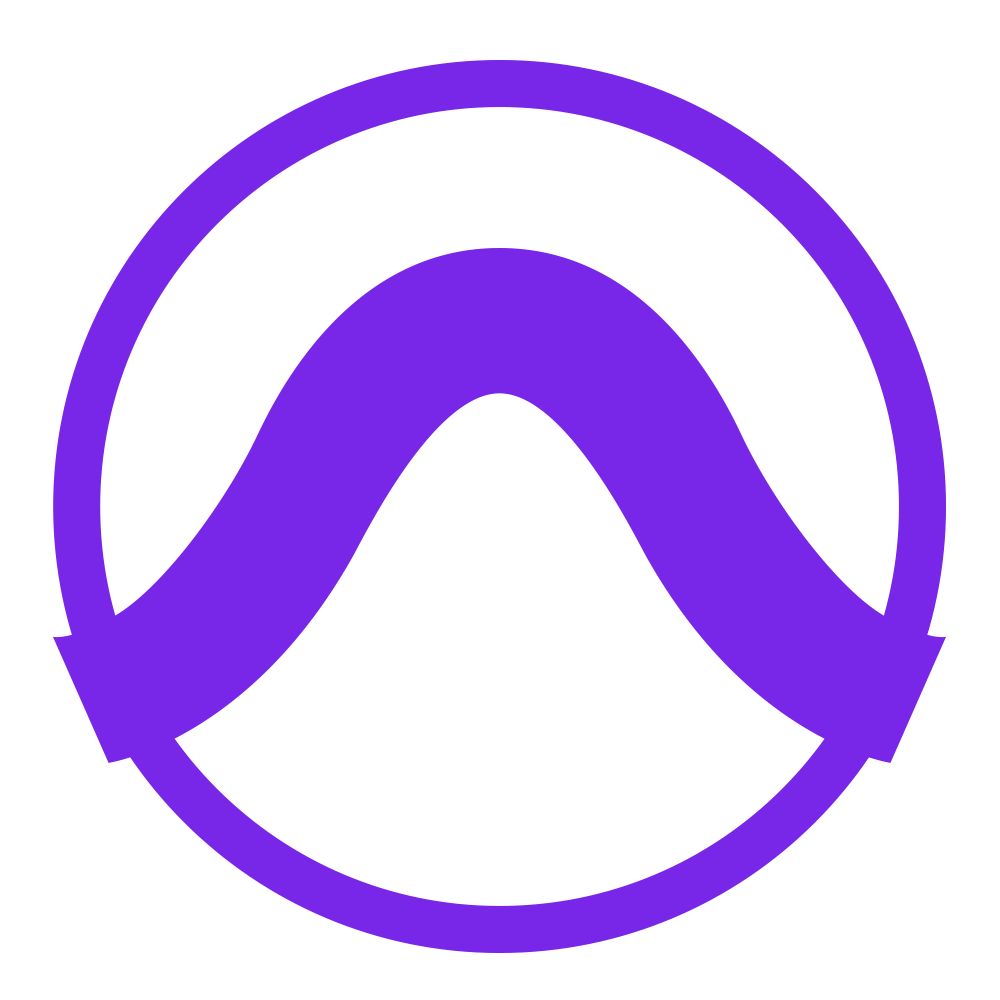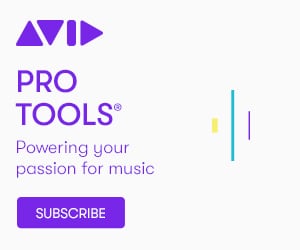 Master Your Mix: Avid Pro Tools DAW Software Comparison Unveiled!
Dive into an immersive world of advanced audio editing, mixing, and recording capabilities that empower professionals worldwide. Don't settle for anything less than perfection—explore the Avid Pro Tools compare page and unlock your creative potential today.
Free Trial
We earn a commission if you make a purchase, at no additional cost to you.
FAQ
Question: Is Logic Pro Better Than Ableton?
Answer: It depends… in certain situations, it is better. Although Logic and Ableton are so closely connected, it is one tight race! For mix-downs, for example, Logic Pro is typically the best option. It has several configurable routing possibilities and the ability to examine all of the plugins and inserts at once. Ableton also provides a significantly quicker workflow than most other DAW software.
Question: Do Professionals Use Ableton?
Answer: For many professional musicians and DJs, Ableton is the industry standard for musicians that play live. Ableton Live is the DAW of choice for many of the world's best DJs and producers.
Question: Is Ableton Worth the Money?
Answer: Ableton Live is ideal for specific sorts of producers, such as those that specialize in electronic music. It is well worth the large price tag because of the live capability, straightforward loop-based creation, built-in instruments, samples, effects, and connection with Ableton Hardware.
Question: Is Ableton Good for Beginners?
Answer: Someone who is used to another DAW may find Ableton Live daunting. It is, nevertheless, one of the easiest DAWs to master for a total novice. That's because Ableton's straightforward process makes it simple to get right in and start producing music, even if you're a complete newbie.
Conclusion
Finally, while both Live 10 and Logic Pro X provide full MIDI and audio recording, editing, and mixing capabilities, included plugins and perfectly realized workflows, the choice between the two boils down to three factors.
First and foremost, the genre of music you create. Even though Logic now has loop-based recording and arranging capabilities, Live's interface, workflow, and devices are more suited to dance and electronic music.
Although there's no reason why you couldn't record and mix a band in Live or make chart-friendly songs, Logic was designed specifically for those tasks, which is why it's second only to Pro Tools as the platform of choice in professional studios across the world.
Second, what type of producer do you consider yourself to be? Do you want to make your sessions creative and fast-paced, or are you a tinker who prefers to take your time fine-tuning sounds and arrangements while using the most sophisticated engineering tools available?
Both can play to either approach, but Live's sleek, modernist interface stimulates the former. At the same time, Logic's deeper editing and mixing capability favor the latter.
Finally, money is such a personal factor that I can't really provide any advice other than to suggest that if you can't buy Live 10 Suite but don't need a lot of third-party plugins, Live 10 Standard is a good option to explore.
Except 'Value for money,' where Apple's unrivaled market dominance allows them to knock Logic out at a really ridiculous price, none of these two music production powerhouses qualify as much 'better than the other in any area when the dust has settled.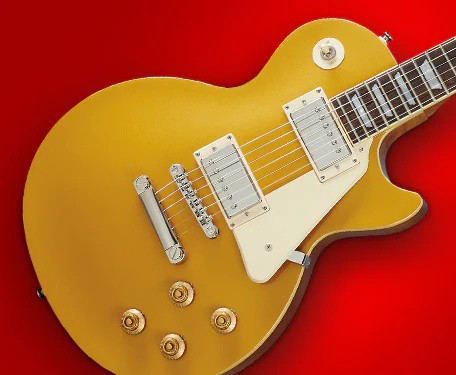 Latest posts by Guitar Space Team
(see all)