Did you know that Fender first designed their guitars to be 'working man's guitars'?
When Fender first started producing instruments, they wanted to be a guitar brand that was able to produce high-quality instruments at a price that lower and middle-class families could afford, without thinking that some years after it will be the choice even for rock guitarists.
Since Fender began developing guitars, Fender guitars have continued to produce great luxury-quality guitars that are easy to play, with incredibly powerful features.
Bottom Line Up Front Summary: If you just want my bottom line of the best Fender guitars… my favorite has to be the versatile Fender Telecaster HH available here. It can rock as hard as you need, or play smooth Jazz like velvet…
How to Find the Best Fender Guitars
Before you go and start shopping around for different types of guitar models, you need to figure out your level (as in how experienced you are with playing), your budget, and what types of goals you are looking to be able to achieve on your new guitar, so you can discover which guitar has been designed for you.
Each and every guitarist has a different story and different goals and dreams with their goals.
For example, if you plan on purchasing a $200 Yamaha will pair wonderfully with the needs and dreams of a beginner, but it will hardly pair with the needs of depth and tone that a professional guitarist is looking for. Just as at the same time, a $5,000 electric Fender will not fair very well in the hands of a beginning guitarist or a child.
These are the best Fender guitar options.
The Player Telecaster HH is a combination of a traditional design and an assortment of features that have been upgraded to meet modern-day standards, while still delivering the authentic Fender sound, playability, and feel.
This Player Telecaster HH really has a full throttle rock power and can go to a smooth and soft jazz sound by a simple adjustment of the tone control knob; this know hides a push pull switch, which split the humbucking coils and leaves the outer layer of coils active to deliver a country twang.
A modern C shaped neck profile and a nine and a half inch fingerboard radius make this guitar an easy instrument to play palm muted and to downstroke chords on, especially for those who have smaller sized hands.
Where to Buy the Fender Player Telecaster HH?
On MusiciansFriend: These guitar specialists have excellent customer service, prices, and deals. Check this listing for the latest.
On GuitarCenter: GuitarCenter is a venerable name, backed by fast shipping, easy returns, and a national network of physical stores (if needed). Check this listing for the latest prices.
Best Fender Bass
If you're interested in a bass guitar model that's serious, this classical bass model from Fender is incredibly versatile with its playability and sound quality.
As for the construction of this bass guitar, you're going to get a solid alder P Bass body, maple fingerboard, with a satin-finished modern C shaped maple Jazz neck that has twenty medium jumbo frets, which are a breeze to slide up and down on.
As for the sound, there is a real quality to the sound production that's incredibly pleasing, as the Fender Deluxe P Bass Special comes with two vintage noiseless pickups; combined with an advanced tone controls this bass guitar from Fender provides an incredibly powerful sound that can fit any stage sound.
Read our full Fender Precision Bass Guitar Review here.
Fender American Standard Stratocaster | Reverb
The American Standard Stratocaster is the same great best-selling, go-to guitar it has always been, and now it's upgraded with aged plastic parts and full-sounding​.
Check Price
We earn a commission if you make a purchase, at no additional cost to you.
A lot experienced musicians will argue that the American Standard Stratocaster is designed as one of the most iconic guitars ever created.
With their maple fingerboard, the only downfall about the American Standard Stratocaster is the price tag, which is a bit expensive, mostly because of the expensive electronics, hardware, and the incredible craftsmanship that went into the instrument.
The cosmetic appeal of the American Standard Strat model is absolutely incredible; this guitar features a classic double cutaway shape with a solid alder body, a bolt-on maple neck, and 22 jumbo frets.
Fender did an incredible job ensuring that this guitar would produce amazing sound, as Fender installed a Texas Special single-coil pickups that really add to that classic Fender Stratocaster sound.
There is also a vintage-style synchronized tremolo bridge, which adds a certain amount of elegance and class to this guitar.
This guitar is everything that a genuine signature Fender guitar offers, at an incredibly affordable price. The cosmetic appearance of the Mexican Standard Stratocaster features a double cutaway shape with a solid alder body and a C shaped smooth maple neck, maple fretboard, and
21 frets.
The craftsmanship on this Fender Stratocaster instrument is absolutely incredible, as you wouldn't really expect to find craftsmanship of this quality on a guitar that's this affordable. As for the sound of this guitar, it comes from three single coil Fender Strat pickups with a five way pick up selector and two-tone controls to match.
Fender Standard Telecaster | Reverb
Think what you may, but the Tele has always been a workhorse, and the made-in-Mexico Fender Standard Telecaster is the epitome of a workhorse guitar: simple, effective, affordable.
Check Price
We earn a commission if you make a purchase, at no additional cost to you.
For a little bit above $500, musicians are offered a Mexican Fender that provides users with everything that a signature Fender Telecaster has to offer. The cosmetic appearance of the Mexican Standard Telecaster is designed with a C shaped maple neck, a maple fretboard, and 21 medium jumbo frets that make playing a breeze.
The hardware on this guitar is incredibly reliable and provides users with a warm and bluesy sound that pairs well with all genres and playing styles.
Further Read: Fender Standard Telecaster Review
If you've ever wondered what the word 'stratocaster' means, it's just a worldwide known slang that means 'this is going to be amazing'. The Standard Stratocaster is the perfect electric guitar for beginners, as it's an incredibly affordable instrument that offers a tone that you will feel how it can fit into several different genres of music; this guitar offers customers with an incredible price.
The construction of this guitar features a C shaped maple neck that is easy to play, as it fits comfortably in your hand. The arc of the maple fingerboard is a little bit flatter than compared to typical vintage guitar, which makes it easier to play all three fret hand thumb positions without having to strain your hands, wrist, or fingers.
Further Read: Full Fender Standard Stratocaster Review
This is one of the most affordable of the semi-hollow Telecaster from Fender; the Modern Player Deluxe Thin Line Telecaster offers players with a retro look with a C shaped maple neck, a maple fretboard, and 22 medium jumbo frets.
If you've ever played a Telecaster before, expect the Modern Player Deluxe to sound and play the same way; this guitar is extremely easy to play and offers an incredible sound, with a bank thanks to the two Modern Player MP-90 single coils that are placed at the bridge and at the neck of the guitar.
There are tone controls and a three-way pick up selector switch that offers a guitar player a large amount of versatility, from a vintage jazz to a modern rock girth.
If you're specifically looking for a vintage style and sound without looking to completely overspend on your budget, the Fender American Standard Telecaster is the only guitar you need. This guitar features a large range of different styles all on a single cutaway alder body with a classic Tele headstock.
There is also a bolt-on neck paired with a maple fretboard that's incredibly smooth, matched with 22 jumbo frets that make it really easy to bend strings on, which is really nice to have if you're looking to play a lot of bluegrass, country, or jazz.
Further Read: Full Fender Standard Telecaster Review
The Standard Jazz master HH is a guitar that has an unconventional look with a sterling sound; if you're a fan of post-punk or pop-punk, you've more than likely heard the Standard Jazz master HH, as it's famous for its incredible flexibility and layout with a lean control that comes with a master tone control, a master volume control and a three position pickup switch.
This guitar comes with a floating tremolo bridge that allows users to easily bend tones and give you the proper confidence that all musicians need to perform well.
This Fender Tim Armstrong Hellcat Acoustic-Electric guitar is available in a natural color, which is great for people that aren't interested in investing In a flashy guitar.
Made up of a solid mahogany top, you'll find that the laminated mahogany sides and back help to add an increased level of durability to this electric acoustic guitar. Also, this acoustic-electric guitar features a Fishman Isys III system, as well as scalloped X bracing.
You'll also find that there is a Rosewood Bridge mask with chrome diecast tuning Keys. Plus, there is also a compensated saddle. Fender installed a tortoise pickguard to keep the body of the guitar protected from damage and scratches caused by strumming.
One of my favorite parts about this guitar is located at the 12th fret. You'll find that there's a double skull inlay which really adds a unique flair to the physical appearance of this instrument. While this guitar isn't known for its playability, it does offer relief from wrist pain because of the shaping of this instrument.
Additional Fender Guitar History
The most famous Fender's signature is for creating the Fender Stratocaster, which is an incredibly user-friendly guitar that has been proven time and time again to be easy to repair, easy to upgrade, and provides users with the ability to grow along with their skill level. So, if you want to, this model can perfectly fit in the category of electric guitars for beginners.
There are so many different types of guitars on the market and there are thousands of great options for guitars that are meant to be played by entry-level musicians.
If you're a guitarist that is looking for some electric guitars for beginners, there is no need for you to purchase an expensive guitar; there are many options with a great price out there for you that will provide you with easy playing experience and incredible sound for you to play your guitar solos.
If you do happen to be more of an experienced musician, with a budget to match, we have also included several mid-range guitars that have an incredible look and feel to them on this list for rock guitarists.
No matter whether you're looking to learn how to play country, pop, rock, metal, blues, jazz, fingerpicking, or strumming, Fender has a guitar that will provide you with exactly what you need, in shape or material. Do you prefer a rosewood or maple fingerboard? You can find the choice of your preference.
Even if you're worried about choosing an electric guitar for beginners from Fender because of their lower price range, please be aware that while Fender does offer lower prices to their customers, each of their guitars has been carefully produced in order to remove any of those annoying and disheartening obstacles that poorly made beginner's guitars typically present to beginning musicians.
Before we get into too reviewing these guitars too deeply, you should also know that a great guitar is only as great as it's amp. If you plan on using an electric guitar or an acoustic-electric guitar, you need to remember that the amplification system that you use with your guitar is as equally important.
If you end up purchasing an expensive guitar brand and don't spend any money on a quality amp, when you play, you're not going to sound very good. However, even if you end up purchasing an inexpensive guitar and pairing it with an expensive amp, you're also not going to sound very good.
Make sure that you pair a guitar and an amp in a similar price range so that the sound pairs well together.
As we've gone through and reviewed each and every one of these guitars, you should know that we have criteria for the guitars that we choose.
When we choose our guitars, we rate the style of the guitar, the cosmetic appearance of the guitar, and the overall value of the guitar! We rate both the acoustic guitar (Fender acoustic guitar) we choose and the electric guitars in the same manner.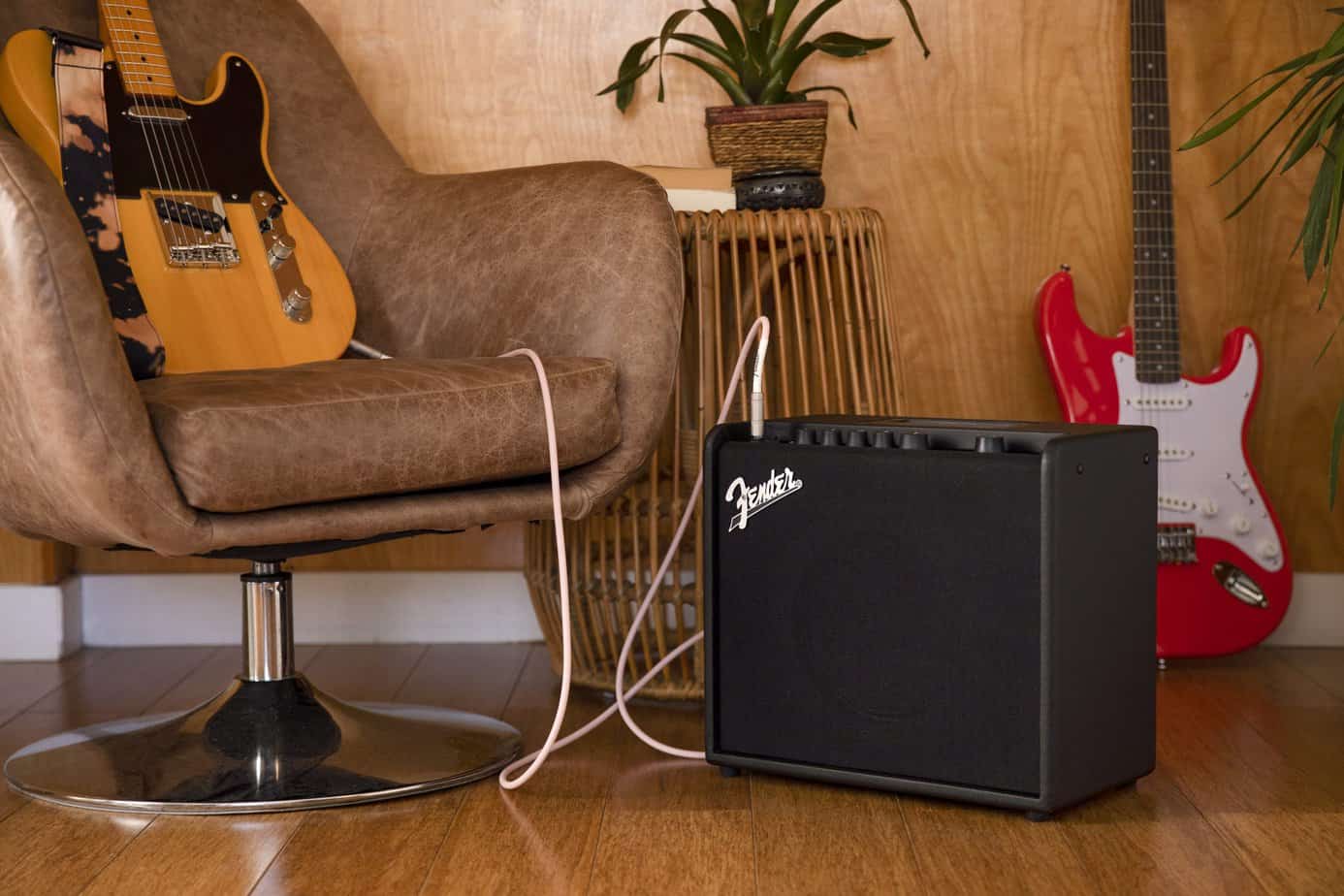 Unleash the Sound: Enjoy Free Shipping on Orders $50+ from Fender!
Rock out without worrying about shipping costs! Fender is offering free shipping on all orders of $50 or more. Whether you're searching for a new guitar, accessories, or merchandise, this promotion ensures that your musical dreams come with no additional shipping fees. Take advantage of this limited-time offer and have your gear delivered right to your doorstep, free of charge.
Shop Now
We earn a commission if you make a purchase, at no additional cost to you.
Final Note: So What's Next?
Bottom Line: Again, my top pick (if I HAD to choose) would be the Telecaster HH here
Once you've purchased your guitar, if you're already an experienced musician, you're just going to want to keep doing you! On the other hand, if you're a beginner musician and you've just purchased your guitar, you are probably going to want to take some lessons to help you learn how to play.
There are online videos that you can find on YouTube that are totally free to watch, while there are also online lesson sites that require a membership to use the site, and there are also private teachers who can provide you with face to face instructions.
Which ever type of lesson that you decide to end up going with, we wish you the best of luck with your new guitar!
Further Read: 11 Best Beginner Electric Guitars
Other Brand Based Guitar Round-Ups
Fender is one of the most ICONIC brands, but these aren't too shabby either…
Latest posts by Guitar Space Team
(see all)