The Les Paul Junior holds a special place in the wide variety of vintage guitars. Initially launched as a student model in the 50's, the single pickup's minimalist design made it in the hands of guitar legends that built a legacy in blues, classic rock, and punk. This Les Paul Junior Review and Guide will come in handy for everyone considering buying the vintage classic or modern reissues.
My Bottom Line up Front: A Les Paul Junior is an iconic model, the simplicity of which makes it unique in design and tone. With only one single P90 bridge pickup, super lightweight body, and short scale, easy to play neck, this guitar is perfect for rock, blues, country, etc.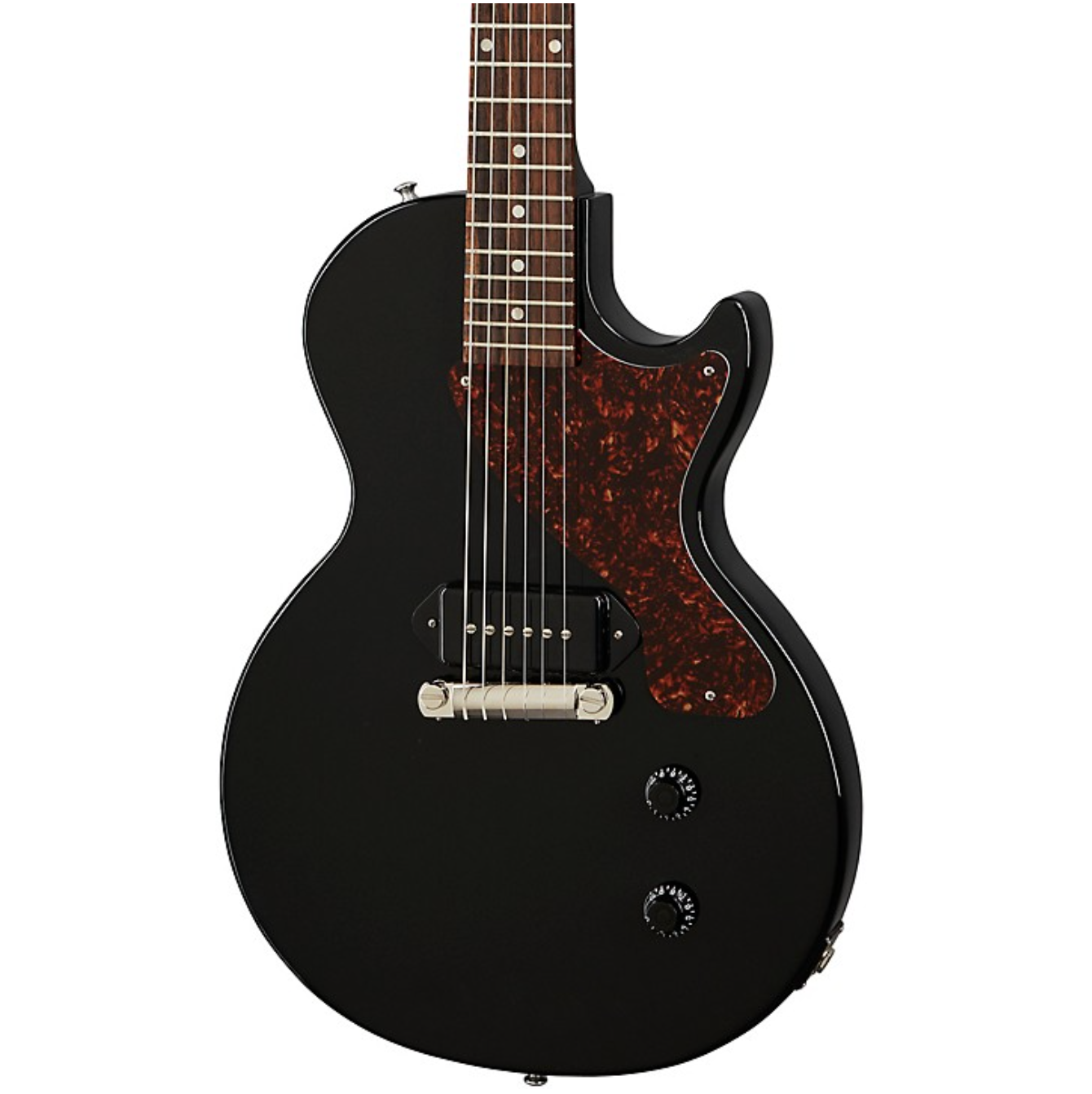 It has a punchy tone with lots of bite. It sounds aggressive on high gain and cleans up perfectly to an almost acoustic-like sound. The volume and tone control, when tweaked accordingly, can produce a wide variety of tones, compensating somehow for the lack of the Neck Pickup.
As a studio guitarist that has played many guitars during the years, I can say upfront that the Les Paul Junior is a guitar that delivers and has tons of character
All Mahogany body and Neck
Gloss Finish
Single Cutaway join neck body
25.75 Scale length and 12" fingerboard radius
Rosewood fingerboard with 22 medium Jumbo frets
Typical Gibson shaped headstock
Wraparound bridge, Graph Tech Nut, and Plastic pickguard (Tortoiseshell in some models)
Single P-90 Neck Pickup
1 volume and tone control with hand-wired Capacitors
The Les Paul Junior Pros
It's lightweight and easy to play.
Features authentic vintage P90 tone and design
It's a quality built and reliable for the road
The volume and tone controls make it a versatile rock guitar
The crunchy and clean tones are especially excellent
The Les Paul Junior Cons
The lack of a neck pickup makes it not a great choice for modern genres
The P90 is not a noiseless pickups
The neck joint is more delicate compared to similar quality guitars
About Junior Guitars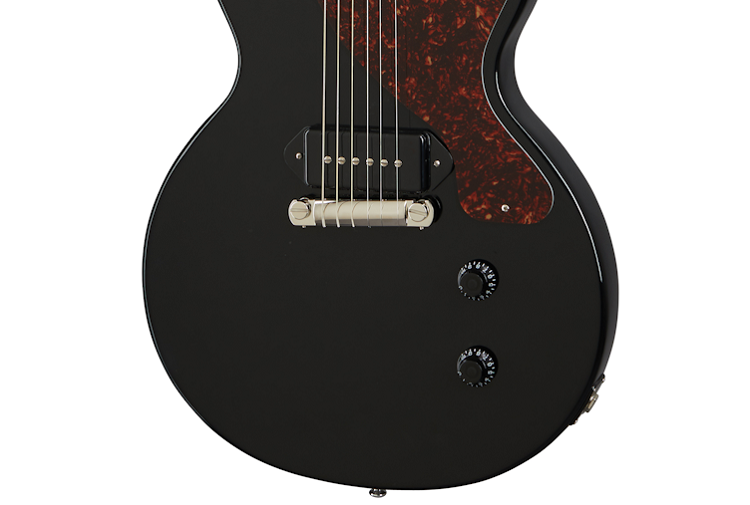 After the success of the Les Paul Gold Top in the 50's Gibson immediately started working on expanding their line of guitars. The first guitars released were the Les Paul Custom Les Paul TV model and the student-oriented Junior.
Les Paul Junior's were designed to offer maximum playability with the least costs possible. With only one P-90 pickup on the bridge, one tone, and volume control in a single-cutaway solid body, the guitars were as simple as they could get and sold at the time for 99$. The model was an immediate hit for beginners and the likes of John Lennon, Mick Jones, and many others.
The simplicity made the guitars unique, especially on high gain amps, where the bite and versatility of the single pickups became apparent.
Several models, including a double-cutaway body and a "special" series with two P-90's, were released until discontinued in 1963. Luckily you can get your hands on a new model as the guitar was re-released in 2001 with several new variations.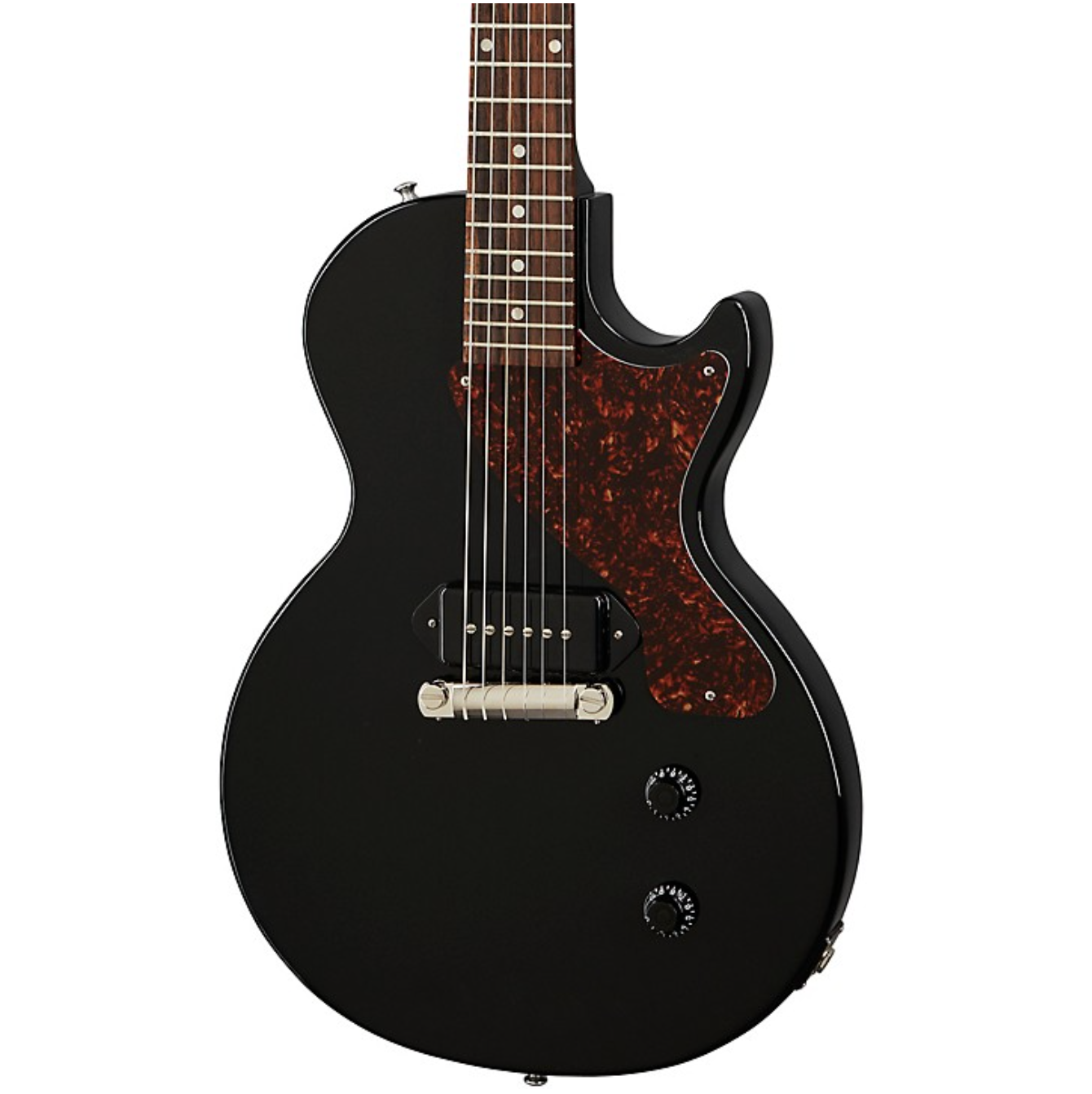 The Les Paul Junior Tone
The most critical element of the Junior is the Single P-90 bridge pickups that have a ton of bite and attack but can clean up nicely to sparkling clean.
P90's were so widely used for blues and rock that the term 'P90 tone" was born to describe their characteristics. It is a single-coil pickup with as much output as a humbucker due to the many coil turns.
This is between the nature of the P90's give it its tight-aggressive tone makes it capable of handling high gains and with a tight, articulated, almost aggressive tone. The tone is not as warm as a Les Paul Custom or SG, but something in between that and a Stratocaster.
If you're a rock, blues, and anything in between player, a P90 tone will make you happy. Just make sure to place the pickups as close as you can to strings compared to a Strat single-coil; it doesn't have the same magnetic pull.
The main reason you should go for the Junior is the tone. Other guitars at this price point offer more features, but none with this particular tone. Many argue that it is not only the pickups and body but the lack of the neck pickups that makes the strings resonate differently. Apart from the Junior, not many other guitars offer that.
The Les Paul Junior Versatility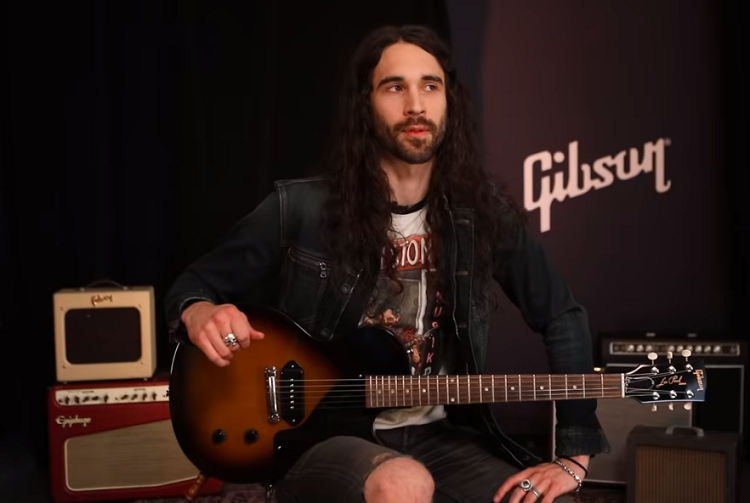 Contrary to it's single coil nature, the Junior is a very versatile guitar inside of it's range. The single-pickup combined with the volume and tone control offers a wide range of tones.
How is a Guitar With No Neck Pickup Versatile?
This question is well placed as it's not common to see quality guitars with only one pickup. The short answer is that the character of the P90,' blended with the unique function of the volume and tone controls, makes it versatile.
Rolling the tone all the way down makes the guitar sound very similar to a Neck pickup warming the tone and making it almost "woody." Raising the tone slightly makes it brighter and all the way up snarky and aggressive.
The volume knob on the Junior works as on any guitar as gain control. However, it's special in a unique way as it can clean up entirely to resemble almost an acoustic guitar. This guitar can have one of the best acoustic-like tones and bright, clean ones.
However, it's not a guitar you could bring to a recording session for a pop song or play every genre with, as you might need the other pickups. For a rock guitarist, it can essentially cover all the ground you need for a rock guitarist.
The Les Paul Junior Playability
When you pick up a Les Paul Junior, the first thing you notice is how light the guitar is.
It fits well against the body, and contrary to most Heavy Les Paul's, you can play it for hours on a strap without feeling any pain. Even though sometimes the guitar's weight is taken for granted, in my experience, it's very important to consider it.
If you're a gigging musician, there's nothing worse than having to hold a heavy guitar for hours day after day. Doing some stage acrobatics is very easy with the Junior, as proven by the punk rock bands that play them extensively.
The short-scale length is typical of Les Pauls and makes them easy to play. Playing fast is not as challenging as on Strat, and bending feels light in all the frets. The cutaway body, especially the double-cutaway 58' model, offers outstanding accessibility to all 22 frets.
The neck is where the vintage element of the guitar is really shown. The Junior features a U-shape thick "meaty" neck. You get a good grip on the neck, and it fills your hand nicely. There's quite the satisfaction in playing a neck like that. However, some people might prefer a modern C shape neck or something similar as they are more friendly sometimes to guitarists with smaller hands.
The Junior bridge and tuners do not have special features but keep tuning stable. I would compare it to any expensive Les Paul but without the typical "G-String out of tune" problem.
In terms of playability, you will have a guitar that can compare to any other model and serve you well for casual playing or even arena shows.
Les Paul Junior Alternatives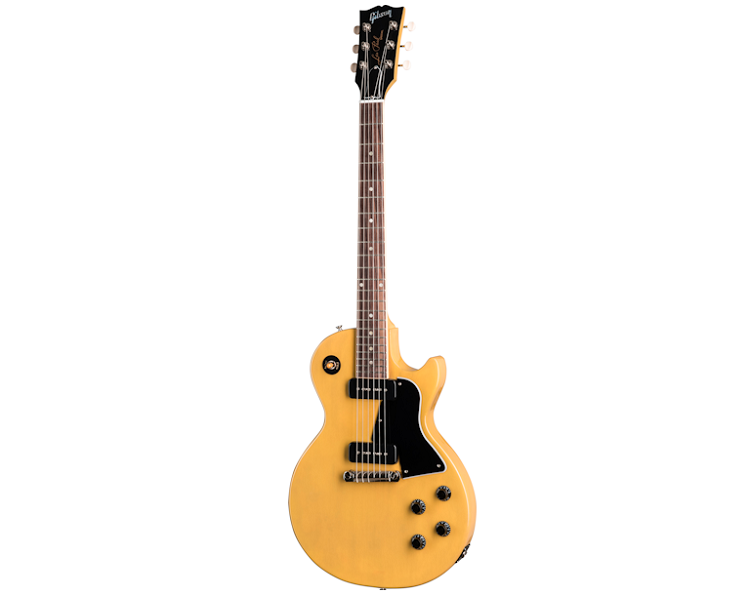 This is essentially a Junior guitar but with two P90's installed. It covers more ground sonically and sounds different from a single bridge P90.
The two individual tone and volume control and 3-way pickup make it more similar to a Les Paul Custom versatility but a similar tight bite of the Junior. I put this guitar on the same level as the Les Paul Junior, just different in character and more for the jack of all trades guitarist.
Depending on what you want from your guitar, the Special is a great choice and costs roughly the same as the Junior.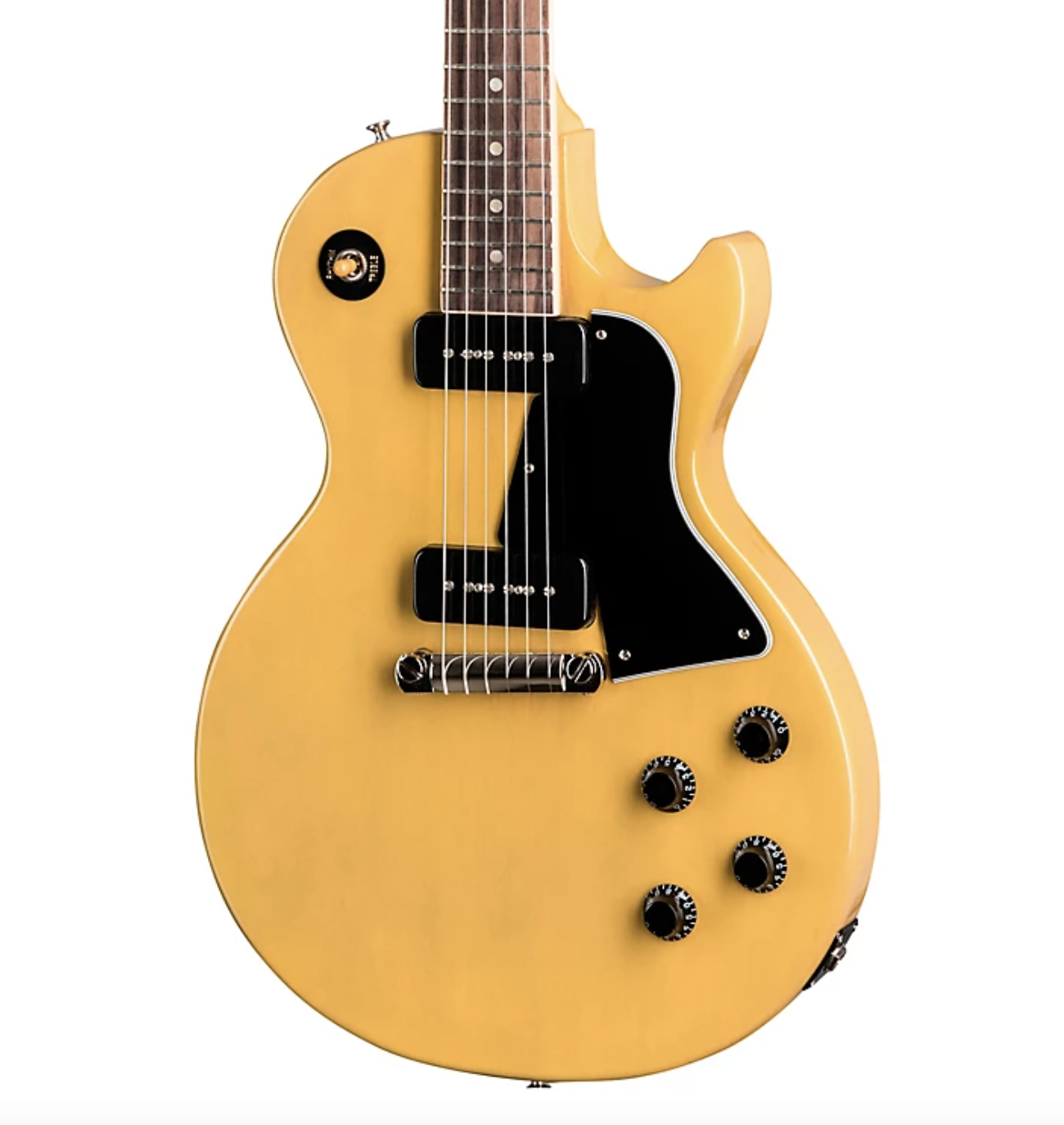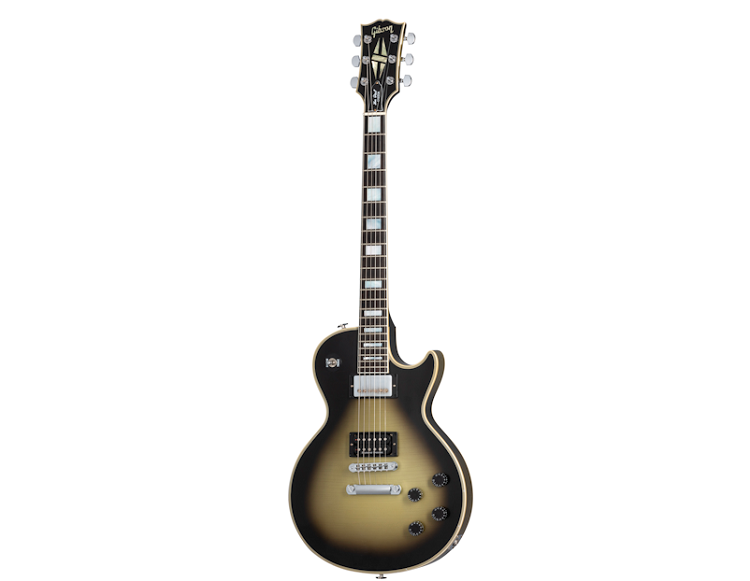 The parent guitar of the Junior, a Custom, is what mostly comes to everyone's mind when the name Les Paul is mentioned.
The Custom has superior hardware and adds a mixture of tonewoods to the Mahogany body with the Solid Spruce Top. The tone is warmer and gets heavy and dark with a lowered tone and a lot of gain. It features a 3-way switch, typically two humbuckers and two individual tone and volume controls, making it more versatile than the Junior.
A Custom is much more expensive than a Junior if you want a US version. Vintage ones also sell for high prices and sometimes for too much due to the historical value.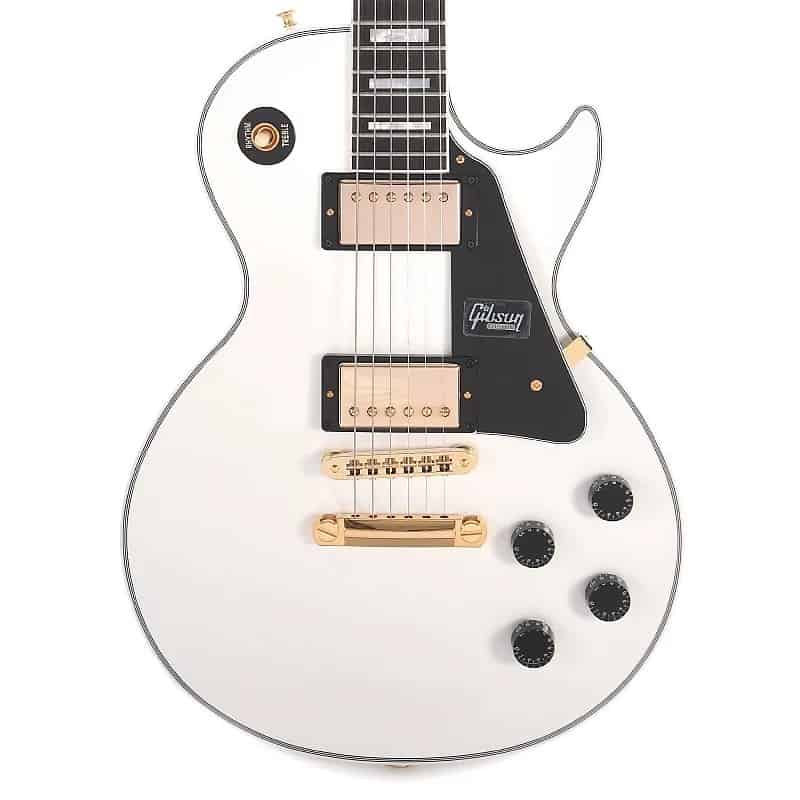 Gibson Custom Les Paul Custom Electric Guitar | Reverb
Beneath the layers of its tuxedo appointments lies the crisp, edgy voice of a matched 490/498 humbucker set, a solid ebony fingerboard, a long neck tenon for maximum sustain and a two-piece maple top over a weight-relieved mahogany body which adds the perfect amount of sonic bite to everything from jazz to hard rock.
Check Price
Buy at Sweetwater
We earn a commission if you make a purchase, at no additional cost to you.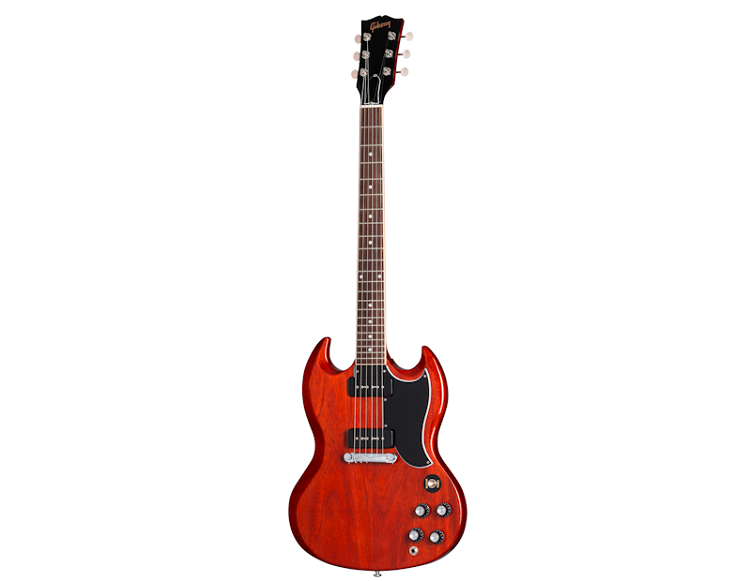 Another guitar with tons of characters and bite is the SG by Gibson. The release of this guitar meant the discontinuity of the Junior as the SG became the highest-selling Gibson guitar ever.
What makes it unique is the similarity with the Junior in the design simplicity. Both guitars have easy-to-access frets, are lightweight, have a lot of bite, and built a legacy of rock and blues. The main difference is the tone, as the SG is warmer and darker and gets creamy with the tone down. The Junior, however, has a better clean tone as the P90 cleans up in a more crispy and articulate way.
Both guitars are similarly priced and are up to your taste in design and tone to pick your next guitar.
Les Paul Junior Review FAQs
Question: Is a Les Paul Easier to Play Than a Strat?
Answer: Generally, a Les Paul will have a shorter scale, making strings easier to bend and play faster. IN most cases, the action is also set lower, which favors playing fast.
However, it depends much on the genre, your playing style, and how you like the guitar to be set up – some players like how a Strat neck feels and want more resistance on the strings.
Question: How Much does a Gibson Les Paul Jr Weigh?
Answer: It's a super light guitar of only around 7lbs, 3.2 kg. Depending on the production year, it can weigh up to 7.5-8 in some models as the tonewoods used were not the same over the years.
Question: Which is Better: P90 or Humbucker?
Answer: Both pickups can handle high gain and serve well blues and rock guitarists. Humbuckers, however, can handle higher gain and eliminate noise, so if you're into heavy music, humbuckers are always best.
The P90's are essentially high output single coils and clean up better at low gains, are tighter, with more high mids than Humbuckers. Humbuckers are warmer and generally insist on lower mids.
No one is better than the other; both serve a different purpose.
Final Thoughts on the Les Paul Junior
You can't go wrong with a Junior, whether it's a vintage one or a release. The guitar has a ton of character in the tone and is versatile enough for any blues, country, and rock guitarist.
If you can find a used vintage one in good condition, I'd suggest you go for it as the minor "inaccuracies" in the pickup binding tonewoods of the time make every guitar have a unique nuance in the sound. However, vintage and new ones are pricey guitars, so you might consider other alternatives with three or more pickup combinations if you want to use it for many genres.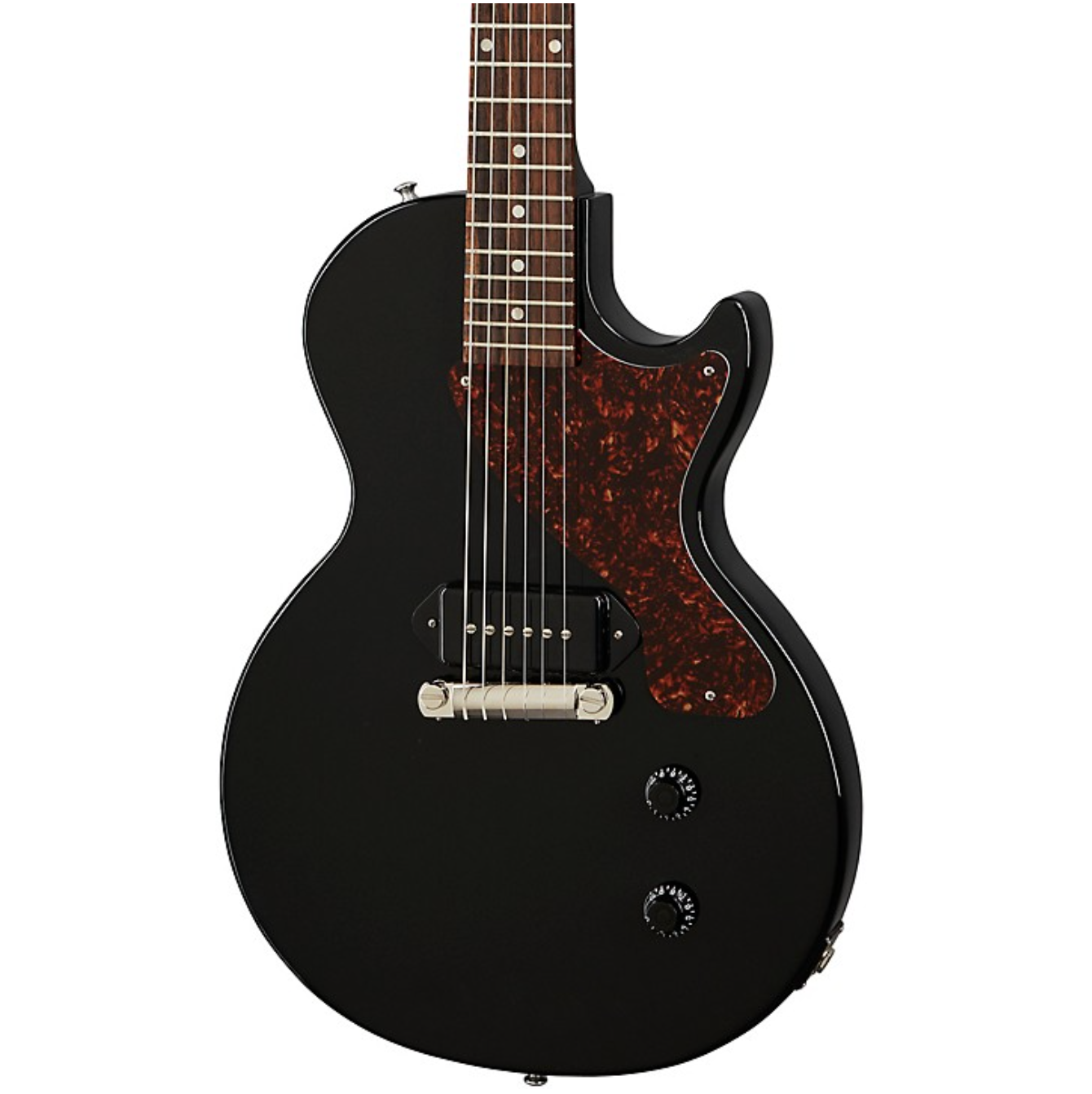 Latest posts by Altin Gjoni
(see all)