Orangewood guitars have built a good reputation as a high-quality, affordable acoustic guitar brand in just a few years. The Highland series, especially the Orangewood Ava guitars, are the best example of a middle-of-the-line acoustic guitar built with fine tonewoods. This Orangewood Ava review will explain all you need to know about the different Ava models' tone, playability, and surprisingly affordable price.
My bottom line up-front
Both Orangewood Ava Torrefied Spruce and Mahogany sound and feel like old 'old' vintage instruments. They are an excellent choice for the intermediate player who wants to step up his playing or the advanced player who needs good spare guitars.
I would highlight the excellent build quality and tonewoods used on both guitars. If you don't want to spend much but want a rich tone and classic look, both Orangewood Ava Guitars are excellent choices.
Having played Orangewood Ava Torrefied Spruce and Orangewood Ava Mahogany, I will help you understand which one suits you best.

What exactly is a Torrefied Spruce? Check out this guide to find out.
Ava Torrefied Spruce | Orangewood
A gorgeous all solid grand concert with a torrefied spruce top, Ava was designed for bright and balanced tones to perfectly complement your favorite song.
Check Price
We earn a commission if you make a purchase, at no additional cost to you.
About Orangewood Guitar
Orangewood guitars are a new guitar brand in the long saturated market of affordable acoustic guitars. Even though they were one of the many brands you could choose from, fine tonewoods on affordable instruments and good branding quickly made them stand out.
The company offers a wide range of guitars, from under 200$ beginner ones to over 1000$ for the advanced players. The ones that shine the most are the middle-of-the-line guitars priced at around 500-600$. Above all, guitars from that price feel 'old' and feel like vintage instruments.
While you could find similar or better guitars at 1000$, it's hard to find brands that use better tonewoods than Orangewood for half that price.
One ingenious way of keeping the costs down is the distribution method. You can only order a new guitar from the factory itself, and they will ship it to you directly. Cutting the middleman results in both fewer costs for the company and the buyer. Even though shipped from the US, the guitars are made in China.
The downside of that is that you might not get the chance to try a new Orangewood in a shop and have to wait for the delivery. You won't wait long before the guitars arrive if you're based in the US.
Orangewood Ava Specs
Grand Concert Body Shape & C Neck Shape

Torrefied Solid Sitka Spruce or Solid Mahogany Top Wood (depending on the model)

Mahogany Neck, Ebony Fretboard, Ebony Bridge.

25.5" Scale Length, 44mm Nut Width,

Natural Satin Finish & Scalloped X Bracing

Grover Open-Gear Tuners

Hard Case Included
Orangewood Ava Pros
Full round tone with plenty of definition

The neck plays well, and action can be set low

Comfortable to hold and play, especially

for fingerstyle guitarists

The finish and hardware give it a vintage look

Very affordable and comes with a Hard Case
Orangewood Ava Cons
You can only order directly from the company online and need to wait for shipping.

Not very loud when strumming
Orangewood Ava Design
The design of an acoustic guitar body contributes to the feel and sound as much as the tonewoods. The most important indicator of a good acoustic guitar design is how it feels against the body. The Concert shape of the ava is similar to a classical guitar, except for the larger lower bout. The Grand concert shape is the bigger yet not as much as the large and broad Dreadnought shape.
The shape contributes to well-articulated mid-range and high-end and is easier to play for children due to its smaller size. If you're a traveling musician, the small could be to your advantage. The downside of the shape is that it doesn't have the volume and overall power of a Dreadnaught.
This shape is especially convenient in the acoustic-electric 'Live' version of the two guitars, where the pickup compensates for the lack of volume and emphasizes the mid-range.
Beyond body shape, the Torrefied Spruce or Mahogany look with the Satin Finish is eye-catching. Both guitars have a vintage feel, and it's a matter of what wood color you like best. The open groove tuners are a nice classy touch for old instrument lovers.
Orangewood Ava Built Quality
The guitar checks all the boxes for lasting long years of playing. The build is smooth and there are no flaws even on close inspection. Orangewood compromises the materials used, but you can't feel any when playing the guitars.
Both Ava guitars will serve you well If you're looking for a guitar only for fun or small shows. An affordable Orangewood Ava is an excellent spare instrument for touring musicians that would make justice to your expensive main one. It's not the strongest guitar, but it can take a bump or two on the road.
Orangewood Ava Tonewoods and Sound
The Tonewood selection on both guitars matches higher-end instruments and contributes to a full tone. They are not the rarest tonewoods and are not naturally aged, yet they are the closest you can get to them at this price point.

A question you might have is what is Torrefied Sprue. Torrefy is the process of drying the wood artificially to match the properties of aged woods. The look of a terrified wood is almost identical to an old one, explaining thus the 'old' look of Ava Torrefied Spruce guitar.
A Torrefied spruce top is not necessarily of the same quality as a natural aged Spruce Top. The Spruce used on a 600$ guitar, even though still good and treated well, is not likely to be of the quality of 40s Marting guitar.
Consequentially the tone will have a similar rich nuance, but not the detailed high-end sparkle and focused mids premium acoustic guitars have. The same goes for the Ava Mahogany.

Will this difference in tonewoods quality impact your playing? For casual players, it won't make much difference. It will for Session musicians and performing artists who need a guitar to support the song. On the other side, Singer-Songwriters will enjoy this guitar as long as they are not performing at a big event.
I would play both Ava guitars for most of my local shows. I would not, however, bring one to the studio and choose my old Martin guitar any time. The Martin is 3x more expensive, and I only spent as much on it as I needed it for when any famous producer and artist hired me.
The only difference between the two guitars is the top wood, after which the guitars are named. The first difference between the two is the color. The Mahogany ava is dark brown, while the Torrefied Spruce is very light brown aged from the Torrefying process.
Ava Torrefied Spruce | Orangewood
A gorgeous all solid grand concert with a torrefied spruce top, Ava was designed for bright and balanced tones to perfectly complement your favorite song.
Check Price
We earn a commission if you make a purchase, at no additional cost to you.
If you order the Mahogany Ava you get an all Mahogany body and all the perks that come with it. The guitars will be slightly lighter yet stronger, as Mahogany, by nature, is one of the most stable guitar woods. Commonly you will find Mahogany extensively used for guitar necks due to this quality. Spruce is also very solid and extensively used for Guitar tops.

Ava Mahogany | Orangewood
A charming all solid Mahogany grand concert guitar, Ava delivers a rich and balanced tone to elevate your sound.
Check Price
We earn a commission if you make a purchase, at no additional cost to you.
Soundwise you can hear the difference between the two even from just tapping on the guitar body. A Mahogany top will contribute to a warmer sound, while the solid Spruce top will be more treble, thus better projecting the sound.
Spruce is louder and more articulate; Mahogany is warmer and mellow. None is better than the other, yet both are unique.
One tip I can give is not to judge the guitars based on the price. The Orangewood Ava is more expensive, yet that mainly costs wood and manufacturing, not quality.
If you are a regular performer, you might consider the electro-acoustic version of both Ava guitars. The only difference is the added LR Baggs Anthem Electronics.

The pickup and controls do not hinder the classic look and tone of the guitar. The pickup's response is flat and doesn't emphasize any specific bad frequency when plugged in. The lows are not boomy, and the high end remains crisp. Obviously, as with all pickups, the mids sound warmer and rounded from the amplification.
While the hidden controls keep the look classy, they are not very comfortable to use mid-song as they are tricky to reach. Also, The guitar does not have a detailed EQ like many acoustic electrics.
The LR Baggs electronic system is high-quality and expensive. You should be ready to pay around 250$ more for it. If you're on a budget, You could purchase another acoustic pickup and install it yourself.
Ava Torrefied Spruce Live | Orangewood
A gorgeous all solid grand concert with a torrefied spruce top, Ava was designed for bright and balanced tones to perfectly complement your favorite song. Comes equipped with the award-winning LR Baggs Anthem pickup.
Check Price
We earn a commission if you make a purchase, at no additional cost to you.
Orangewood Ava Alternatives
There are many options when it comes to affordable acoustic guitars. There is a vast selection of other Organewood Guitars or other alternatives I listed below.
Another concert-shaped guitar at around the same price point is the Yamaha FS-TA TransAcoustic. Apart from the good tone and playability, this acoustic-electric guitar comes with onboard effects.
The main advantage of this guitar is using the effect without amplification. The electronic system works so that the guitar can produce Reverb and Chorus when played acoustically. When Plugged in, the electronic system is still solid and gives a good full tone.
Compared to the acoustic tone of the Ava guitar or their acoustic-electric versions, the tone is not that rich and full. The tonewoods are not as good as on the Ava, and thus, you will feel some difference in the tone.

This is an excellent choice for players who want an acoustic-electric guitar to experiment with.
This guitar is a great choice for an affordable acoustic-electric Dreadnaught model. You will get more volume, low-end, and a larger guitar.
I primarily choose this model as it comes from another relatively new manufacturer. It has quality tonewoods that compare to both Ava guitars, even though I give a slight advantage to Orangewood. The added electronic system on the Seagull makes it slightly more convenient for the price as you get a stage-ready rich sounding guitar.
The modified Dreadnaught shape with the cutaway gives players more flexibility in playing lead guitar high up the neck. Singer-songwriters or players that do lots of strumming on the stage or campfire will find the Dreadnaught shape more convenient than the Grand Concert.
Interesting Read: Which Are the Best Seagull Acoustic Guitars?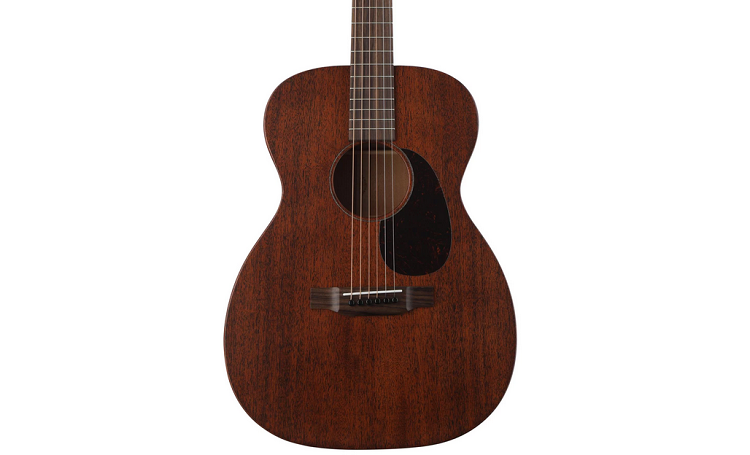 The Acoustic only guitar rivals the tonewoods and tone of both Ava instruments. It comes from a well-known brand that assures superb built quality and attention to detail.
This Martin guitar beats both Ava guitars when it comes to tone. Even though smaller in size, the guitar has a bigger range and delivers the focused mids and low-end Martin is famous for. There is the high-end sparkle that guitars under 1000$ usually don't have. Naturally, the tonewoods on the Martin are much more expensive.
This guitar is an example of how a middle-of-the-line instrument from an expensive brand compares to an affordable one from a smaller brand. I recommend it for the upper intermediate or advanced player that needs a main instrument that is not super expensive yet delivers on stage.
FAQs
Question: How Long does it Take to Get an Orangewood Guitar?
Answer: If you're based in the US, it will take 3 up to 7 days. For other locations, you should read their website.
Question: What Strings do Orangewood Guitars Use?
Answer: Most guitars come strung with Ernie Ball Medium Light gauge strings. For changing the strings to heavier ones, you should probably set it up.
Question: Are Spruce Top Guitars Good?
Answer: Spruce is very common for guitars tops and is one of the most resonant tonewoods that projects the sound to the listener. Spruce also ages well and slightly changes color in time.
Orangewood Ava Review: Final Thoughts
If you are after an affordable acoustic guitar, I would not be thinking twice about both Orangewood Ava guitars.
They have some of the best tonewoods and built quality at this price point. The looks are classy, the playability is smooth, and the tone is Rich enough to please both your campfire and local gig crowd.
The only reason why I would not recommend them is if you need a professional instrument or if you don't want to wait for the guitar to be shipped exclusively from the US fabric.
Ava Torrefied Spruce | Orangewood
A gorgeous all solid grand concert with a torrefied spruce top, Ava was designed for bright and balanced tones to perfectly complement your favorite song.
Check Price
We earn a commission if you make a purchase, at no additional cost to you.
Latest posts by Altin Gjoni
(see all)