If you're eyeing up a Martin guitar, you might be wondering what the difference is between the D18 vs the D28. The truth is, they're very similar guitars, with a couple of small (but vital) features that set them apart.
If you're trying to figure out how to find the best acoustic guitar, you might be tempted by a Martin D-Shape. They're classic guitars that have been used by some (and loved) by some incredible musicians in the past.
The D18 has a crisp and bright sound in comparison to the D28 which is deeper and with more bass. This is down to the wood used, as well as the acoustic guitar bracing – the D18 has scalloped bracing, compared to the forward shifting bracing in the D28 (we'll cover this in more detail a little later).
The D28 is also going to cost you a little more than the D18. So how can you figure out which one is best for you? We'll look at both guitars in more depth, including their pros and cons. We'll start by looking at the main differences first.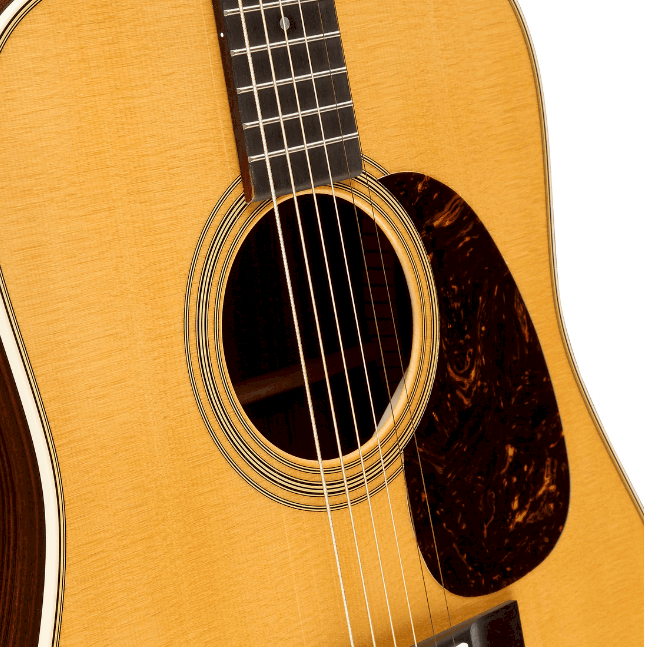 Main Differences Between Martin D18 vs D28
The main differences between Martin D18 vs D28 are:
Martin D18 is made from Sitka spruce, whereas the D28 is made from East Indian Rosewood
Martin D18 has scalloped bracing, whereas the D28 has forward shifting bracing
Martin D18 is slightly lighter in color, whereas the D28 is a darker color
Martin D18 has a crisp tone, whereas the D28 has a deeper tone
Martin D18 is slightly more affordable, whereas the D28 is a bit more expensive
Both guitars are of a similar shape and style, with plenty of vintage features but a slimmed-down neck to make playing for long periods a little more comfortable than their retro counterparts. The main thing to focus on in terms of differences is in the sound – the D18's tone is more bright and crisp, whereas the D28 has a deeper tone, with more bass.
The other main consideration is the price difference. They're both pricey guitars (which is standard for most Martin guitars), but the D28 is going to set you back an extra few hundred dollars depending on where you buy it from.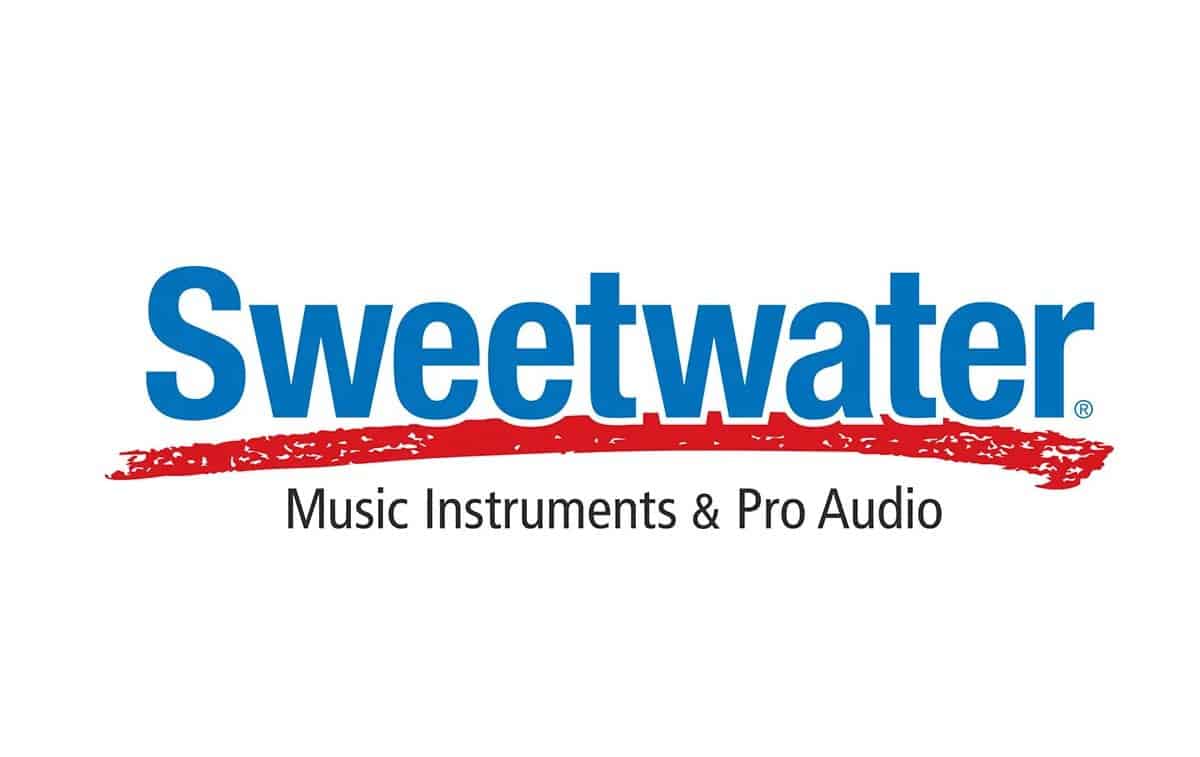 Key Specifications
Here are the key specs for the Martin D18 and the D28, for purposes of comparison:
| | | |
| --- | --- | --- |
| | Martin D18 | Martin D28 |
| Body Shape | D-Shape | D-Shape |
| Body Material | Sitka Spruce | East Indian Rosewood |
| Neck | Select hardwood, 25.4-inch, low oval profile | Mahogany, 25.5-inch, low oval profile |
| Frets | Solid black ebony fingerboard, 20 frets | Ebony fretboard, 20 frets |
| Warranty | Lifetime limited warranty | Limited lifetime warranty |
| Latest price | See the latest price here | See the latest price here |
Martin D18 vs D28 – the Main Features
Here are the main features of both the Martin D18 and the D28:
The D18 is a famous guitar. Introduced in 1931, it's known as one of the best steel-string acoustic guitars ever.
There have been many attempted dupes over the years, but the D18 can't really be beaten in terms of quality.
It's a timeless, classic acoustic guitar, and it makes a beautiful accompaniment for a vocalist. With excellent quality comes a high price tag, but this is to be expected.
If you're a beginner, however, the D18 may not be the best choice for you. It's more suited to intermediate or expert players.
Key Features
Classic look
Dreadnought shape
Rich, crisp tone
Works well on its own, with vocals, or with other instruments
Suits strumming and fingerpicking
Size and Shape
The D18 has a classic dreadnought shape. Developed by C.F Martin & Company for the Oliver Ditson Company in 1916, the first guitar using this shape didn't take off initially. Once C.F Martin started producing guitars under their own name, the shape started to take off, proving very popular for folk musicians.
Dreadnought guitars (otherwise known as D-shape guitars, or 'dreads') are large – quite a bit larger than your standard c-shape acoustic guitar, which means that younger or smaller players may struggle with it. The size provides a much deeper and louder tone. It has a square bottom and shoulders. This is balanced out by the slim neck, which is a nice modern touch.
It looks beautiful, with a great vintage style with 'aged', unfinished wood, and the Martin logo looks sleek. It has a tortoiseshell pickguard which is a nice nod to pre-war era guitars.
Sound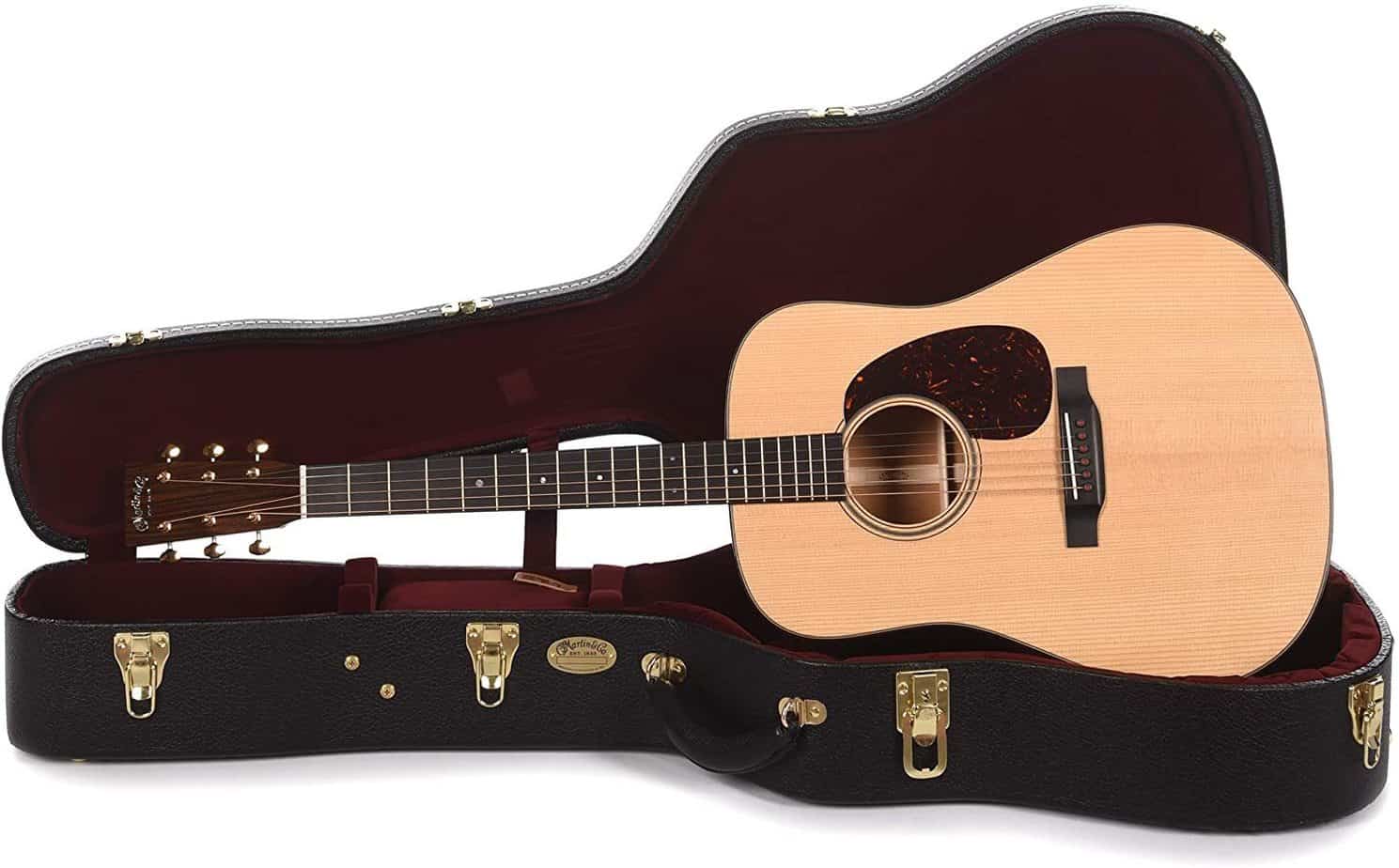 The sound produced by the D-18 is rich, full, and crisp. It has a classic, timeless tone thanks to the mahogany body and the scalloped bracing – this means it has more bass and volume than guitars with straight braces. It has a great midrange bump with an excellent bottom end, but it doesn't sound too echoey.
It's an excellent strumming guitar, but it also works really well for fingerpicking thanks to the neck dimensions. It has a beautifully even tone – it works well with other instruments and vocals but sounds great on its own too.
Reliability
The D18 is a reliable guitar. For the price tag, you'd expect it to last a long time – and it does. The wood is solid, with a smooth (almost invisible) join on the back. It's made with the best materials, and it even comes with a limited lifetime warranty on manufacturing defects. As you might expect, this is reflected in the price tag, which is something to keep in mind – this is not an entry-level guitar.
Other Features
There are a few options in terms of the D18 – you can also buy the D18 Electro-Acoustic guitar, as well as the D18 Modern Deluxe. These are a little pricier than the standard D18, but it depends on what you're looking for. The D18 Modern Deluxe looks particularly nice, so it's worth checking out if you've got a higher budget to work with.
There are some great accessories available for the Martin D18, including cases, straps, and wall hanging kits. We like the Dreadnaught Style Case by Gator Cases – it's a durable, protective case that will help keep your D18 safe in transit.
Our Pick
Martin D-18 Modern Deluxe Acoustic Guitar | Guitar Center
The Martin D-18 Standard has a sleek, modern High Performance Neck for enhanced playability. It features a solid Sitka spruce top for well-balanced tone. The use of solid mahogany for the back and sides further adds to this dreadnought's precise, clear treble and a warm, moderate bass.
Check price
Buy at Amazon.com
We may receive compensation from the companies whose products we review. We only recommend products that we believe in and test.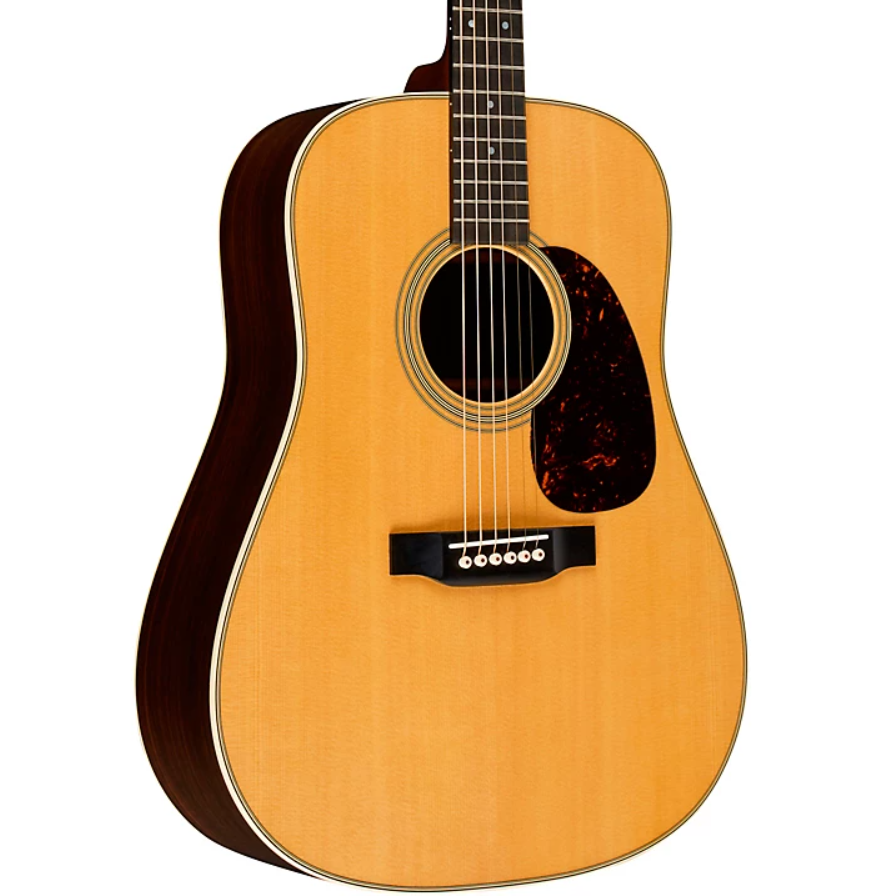 Now, the Martin D28 has its own history. Used by Hank Williams, Johnny Cash, The Beatles, Neil Young, Bob Dylan, and more, the classic D28 has been loved by some incredible musicians over the years, which in itself makes it a sought-after guitar.
The newest Martin D28 has been given an update, keeping hold of some of the vintage touches with a newer neck profile to make it a little more comfortable to play.
Key Features
Classic vintage look
Beautifully deep tone
Suits strumming and fingerpicking
Works well solo as well as with vocals
Size and Shape
The new D28 keeps the shape of the classic in the same dreadnaught style as the D18 – it's a large guitar with a square bottom and shoulders. Just like the D18, this gives it a loud, deep, rich tone. It's been given an update with the neck profile, which is much slimmer, and a lot more comfortable to play whilst still feeling like a truly vintage guitar.
It has a similar look to the D18, with a beautiful rosewood body and a faux tortoiseshell pickguard. They've kept some vintage touches as a nod to the past, with open-gear tuners, an aged toner top, and white accents.
Sound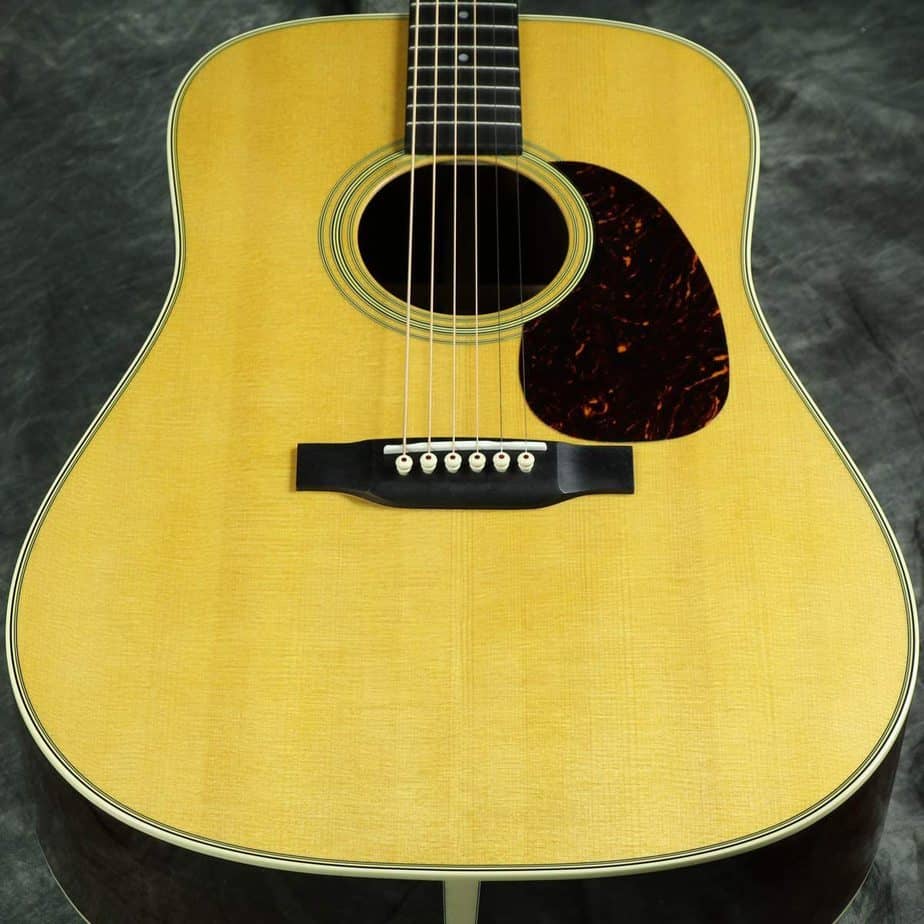 There's a reason why the D28 is so beloved. The notes are bright and well-balanced – not too bassy, not too echoey. It rings clearly and produces a rich sound which is ideal for all sorts of situations – it won't overshadow vocals or other instruments but won't get lost in the mix either.
Unlike the D18, the D28 has forward-shifted bracing. This results in a louder sound and a better bass response. The key difference here is in tone – the D18 has a crisp sound, whereas the D28 has a deeper sound. This is down to the spruce and rosewood combination as well as the bracing.
It's pretty playable too thanks to the updated neck profile. There's a little more room for your fingers on the fretboard compared to the original D28's.
Reliability
Just like the D18, the D28 is very reliable. Made with incredible materials, this is a guitar to last a lifetime. It doesn't slip out of tune easily, and you should expect it to be able to withstand hours of play whilst still giving you the same deep, rich sound.
Other Features
There are a few options when it comes to the D28. There's the D28 Re-Imagined Acoustic in Ambertone, which is built with beautiful Indian Rosewood, the D28 Modern Deluxe, and the D28E Reimagined Electro Acoustic Guitar. These vary in price, with the Modern Deluxe being the most expensive.
Like the D18, you can get a range of accessories for the D28 – a good strap, a decent case, and a wall hanging kit could be just what you're looking for. The String Swing Guitar Hanger and Wall Mount looks nice and will hold your D28 securely.
Martin D-28 | Guitar Center
After nearly a century at the helm, and as the quintessential workhorse of music legends like Hank Williams, The Beatles, Johnny Cash, Neil Young, Bob Dylan, and so many more, Martin's legendary D-28 has been lovingly and artfully enhanced.
Check price
Buy at Amazon.com
We earn a commission if you make a purchase, at no additional cost to you.
Martin D18 vs D28 – Pros and Cons
Here are the pros and cons of the D18 and the D28:
Martin D18 Pros
Beautiful crisp tone
Classic vintage style
Hard-wearing and reliable
Works really well on its own, with other instruments, or with vocals
Martin D18 Cons
High price tag
Not the best choice for beginners
Smaller players may struggle with the size
Martin D28 Pros
Vintage style
Excellent quality materials used
Deep tone
Formerly used by some incredible musicians
Martin D28 Cons
Pricey
Large size may make it unsuitable for beginners or smaller players
Alternatives to Try
If you want to look at different guitars, here are a few to choose from: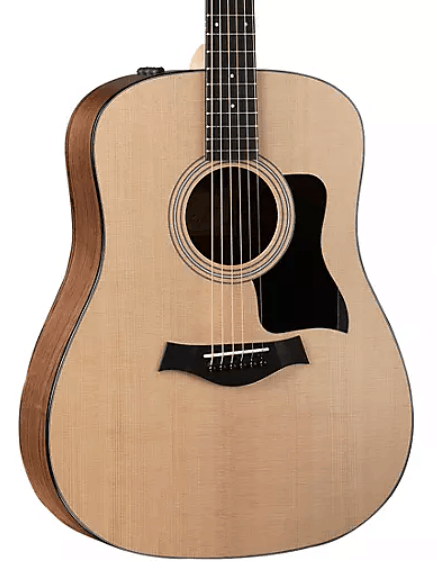 Taylor 110e Dreadnought Acoustic-Electric Guitar | Guitar Center
The heart of the Expression System 2 is Taylor's patented behind-the-saddle pickup, which features three uniquely positioned and individually calibrated pickup sensors. Because the pickup doesn't sit under the saddle, the bottom of the saddle comes in full contact with the bridge, allowing all the nuance of the guitar's tone to come through clearly whether playing acoustically or plugged-in.
Check price
Buy at Sweetwater
We earn a commission if you make a purchase, at no additional cost to you.
If you like the look of Martin guitars but you need an electric acoustic, you could try the Martin DX1AE, which is discontinued but still available in some stores. Read more about it in our Martin DX1AE Review.
Martin X Series 2015 DX1AE Acoustic-Electric Guitar Natural | Amazon
The 6-string Martin DX1AE acoustic-electric guitar features a D-14 platform, a dreadnought body design producing big, round sound. Pairing the Sitka spruce top with the mahogany-pattern HPL back and sides, the Martin DX1AE belts out rich clarity and plenty of projection.
Buy at Amazon
We earn a commission if you make a purchase, at no additional cost to you.
The Taylor Big Baby is a simple guitar that is more suited to beginners based on the low price. It's not ideal for smaller players though as the name suggests – it does require bigger hands! Find out more in our Taylor Big Baby Review.
Runner-Up
FAQs
You can find out more about these steps, and more, in our guide on How to Properly Maintain Your Acoustic Guitar to Build Lasting Love.
Question: What strings should I use with the D18 or the D28?
Answer: Most Martin dreadnaught and jumbo guitars are shipped with medium-weight strings. The Martin Retro Acoustic Guitar Strings are ideal for either D18 or D28 if you want a lovely vintage feel while you play.
Question: Are Martin guitars overrated?
Answer: We don't think so, no. They're beloved guitars for a reason – the quality and sound p[roduced is excellent. However, they're not the only great brand out there. Similar brands include Taylor and Gibson – you can see more about them in our Fender Telecoustic review or our Gibson Les Paul Custom vs Standard Comparison.
With any classic guitar brand, you are paying for prestige and history as well as the actual guitar itself. The Martin D-shaped guitars have been used by some incredible guitarists over the years. However, in this case, we really don't think they're overhyped – they're just well-loved. They definitely cost more, so it's worth thinking about trying one first if you're hesitant to spend a lot of money.
Question: How can I take care of my guitar?
Answer: There are several things you can do to help your guitar to last longer, including:
• Blowing away dust with a can of compressed air
• Remove dirt with a cloth
• Use an old toothbrush to clean the nooks and crannies
• Condition your fretboard with lemon oil
• Give it an occasional polish
• Store it properly
To Sum Up – Which is the Better Guitar?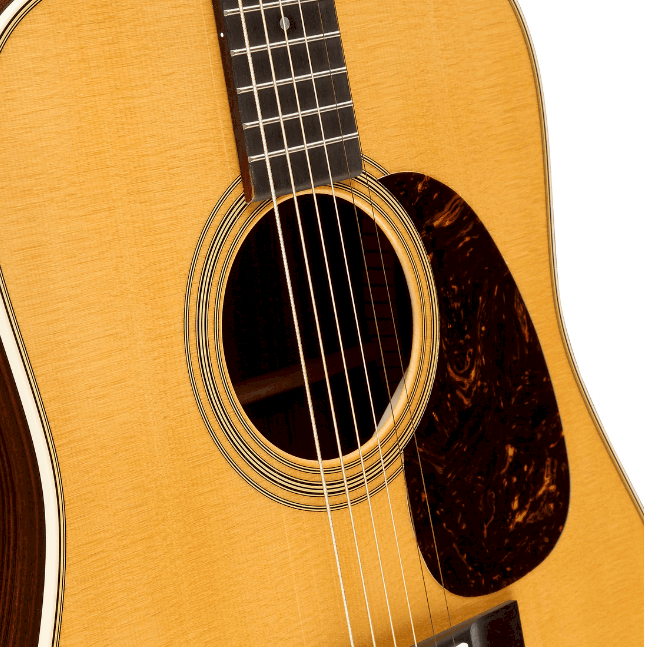 We won't be able to call this one, because 'better' is pretty subjective in this case. It really depends on the kind of sound you're after. If you want a bright, clear, crisp sound, go for the D18. If you're after something rich and deep with a little more bass, it may be worth splashing out on the Martin D28.
The price difference may be a factor though if you've got a tighter budget, in which case, the D18 is an excellent choice. Both guitars are excellent – so it's down to personal choice. It's definitely worth looking at them in person if you can, so you can get a feel for what works best for you.
Both guitars suit intermediate to expert players, so if you've been playing acoustic for a while and you're looking to 'level up' to something better, we think it's worth thinking about investing in a Martin guitar.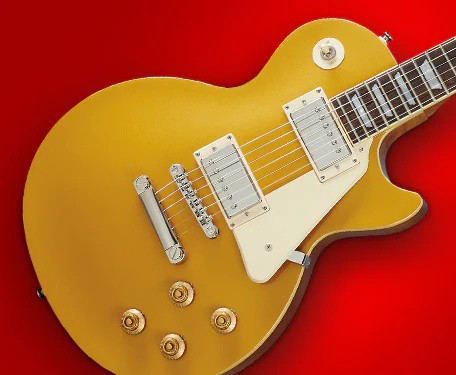 Latest posts by Jodie Chiffey
(see all)