"The more limited our options, the more creative we got," is what most rock legends say about their classic records and guitar sounds.
As a modern-day guitar teacher and session musician, I can testify that they had a point that translates well to learning guitar. Today there are almost endless resources, with JamPlay being one of the most prominent names. However, as with everything online, change is inevitable, and new platforms emerge almost yearly, adding to the confusion.
In this article, I want to specifically address my Top JamPlay alternatives for players of every level and different learning goals.
Bottom Line Up-Front: Learning guitar is a personal journey, and no two players are alike. Even if two websites offer similar lessons and high-end quality, there are differences that you only experience after trying or having players share their experiences.
Having learned guitar from zero and becoming a teacher through online lessons only, I'll point you in the right direction to the platform or teacher that best suits your needs and style.
My Top JamPlay Alternatives at a Glimpse
If you know what you are after, a short overview could be what you need.
TrueFire, in recent years, has become the ultimate masterclass destination for intermediate and advanced players. If a guitar star is due to record an online class, it will most probably be on TrueFire.
Why Go with TrueFire?
TrueFire is Well Worth it
TrueFire has the widest selection of lessons, teachers, and guitar styles to choose from. There is some literally something for everyone, including plenty of FREE lessons to get started. Well worth it!
Sign up Here
Get the Cyber Deal Blitz 70% Off
We earn a commission if you make a purchase, at no additional cost to you.
Continue reading this guide to thoroughly learn how TrueFire compares to JamPlay.
Guitar Tricks: Great Middle ground for All Levels
Guitar Tricks is, for many, the grandfather of online guitar lessons. The website started well over two decades ago and has accumulated one of the most extensive libraries of songs and classes.
Better Pick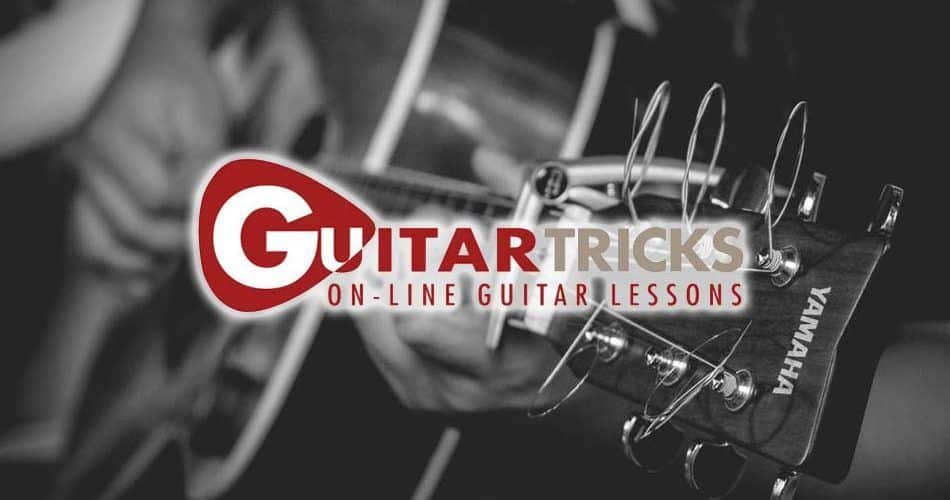 Read also: JamPlay vs Guitar Tricks Comparison.
LickLibrary: Best for Songs
I have never heard a Lick Library teacher play or teach a wrong note on a song. You will find even the trickiest, sometimes less popular complex guitar songs somewhere in Licklibray's giant catalog.
Jack Pearson: Best for Blues Intermediate and Advanced Players
Jack Pearson is at the top of the list of guitar players you don't know but should check out. He is a true virtuoso and one of Nashville's top players ever. The ex-Allman Brothers band prodigy is perfect for teaching you things only experience can share.
Tim Pierce Masterclass – Best for Working Musicians
The LA-based session guitarist has probably played on one of your favorite songs. Tim started his online masterclass right when I began to play professionally and has been my distant guitar mentor for years.
Fender Play: Best Overall for Beginners and Intermediate Players
Fender figured out what worked and didn't regarding online guitar classes and built the most functional online platform for the everyday player at the lowest price. The compact short lessons and learning paths make it my top choice for beginner and intermediate players.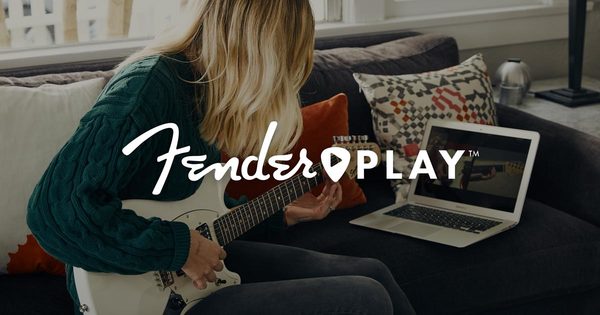 Here's our complete take on Fender Play.
Paul Davids Guitar: Best for Acoustic Guitar
The Dutch YouTuber is not only a top-notch video maker but a solid teacher with one of the best acoustic guitar methods for players of all levels.
Marty Music: Best for Beginnerse
Marty Schwartz is the one-person army of online guitar teaching. He won'' go deep into advanced concepts, but he's the main reason thousands or millions of people started playing guitar in the early 2000s.
Why Stick to or Switch from JamPlay?
Guitar lessons are, in a sense, like gear. You might have all the guitars, pedals, and amps you need, yet as you explore new genres or play bigger stages, you always find space for new ones, even though the old is still great. JamPlay is, in many ways, a website that does it all; you have both a wide range of lessons and pro players that share their technique and knowledge.
What I especially like about JamPlay, besides the lessons, are the online guitar tools. I'll admit their guitar chords tool saved me many times in my early days of discovering 7th chord fingering and still does for trickier stuff.
The main criteria for lessons, a structured continuous learning method dedicated to the player, is solid on JamPlay. All the alternatives tick that box; however, each has a different target audience and delivery.
My main goal in introducing you to other websites is ticking the main second criterion, how well does the website suit your individual learning goals and style?
Even if a site does everything well, once you grow more confident or passionate about a style, you might be looking for a particular genre or teacher that the site doesn't offer. For example, once I switched from casual to professional, I subscribed to all the session musicians I liked masterclasses and hunted for a Larry Carlton course on TrueFire as never before.
Sometimes, you might like a teacher and subscribe just for them.
Even though JamPlay offers multiple teachers, I still appreciate the old-style relationship between one student and a teacher rather than numerous. You can learn more by hanging out with a good musician and hearing him talk than from 100 teachers who only "teach."
In simple words, probably every teacher could you an A7 chord; however, only a few will teach you how to use it in your playing,
It's become a trend for guitar stars of today to upload their lessons on Truefire. Yes, they might be more expensive than other platforms, but they are one of the few websites that can get Tommy Emmanuel, Robben Ford, Joe Bonamassa, Steve Vai, and other greats together.
Players you'd think would never sit down in front of a camera after playing in front of a stadium are teaching their songs and techniques on TrueFire. The Larry Carlon lesson cost me 40USD, almost four months of FenderPlayer membership, but for what I got, it was completely worth it.
Give the 14 days free Trial a go before deciding if it's the right time for you to get a membership.
Why Go with TrueFire?
TrueFire is Well Worth it
TrueFire has the widest selection of lessons, teachers, and guitar styles to choose from. There is some literally something for everyone, including plenty of FREE lessons to get started. Well worth it!
Sign up Here
Get the Cyber Deal Blitz 70% Off
We earn a commission if you make a purchase, at no additional cost to you.
Pros
World-class players as teachers
Great video and audio quality
Continuously updated
Extensive library of lessons and songs
Cons
Expensive alternative
Not the best for beginners
Before streaming, DVD lessons were the most popular form of a high-end lesson that would spread. Waiting two weeks for a lesson might seem a distant past now, but considering the quality of the lesson Lick LIbrary offers, the wait and salty price were worth it.
When learning rock songs, I don't trust anyone more than Danny Gill, the late Michale Caswell, or Andy James. The level of detail the teacher at Lick Libray puts goes beyond notes to the slightest attitude and texture you hear on the record.
Today you can download song lessons and the fantastic series of six weeks to learn a style DVD which I think is still the best method of getting you to play any style or in the style of any guitarist you like.
Pros
Extensive library of songs and lesson
Great at teaching genres and playing in specific styles
Fantastic experienced teachers
Quality backing materials
Cons
Old lessons don't have the best video quality
If you think you know all the guitar virtuosos but have never heard of Jack, you're about to get mindblown by the genius simplicity of this man. He is the ultimate guitarist you want in a blues, rock, or jazz band who never plays anything twice and gets 100$ squires to play better than any vintage strat.
He is, I think, the best resource to learn slide guitar, banjo, and cigar box guitar from. I put him up there with Dereck Trucks in virtuosity, as both were Allman Brother's child prodigies. You can learn from Jack only by watching him play or practice with the finesse of a guitar player's guitar player.
The only downside is that the lessons are not often updated, and the website is old-fashioned.
Pros
The best slide guitar lessons
A friendly and passionate teacher
Being taught by one of the most experienced and versatile players in the world
Cons
Old non-friendly website
Non updated frequently
Not the best video quality
Tim is on the other side of Jack Pearson's virtuosity. He is a down-to-earth yet legendary studio player who excels in making complex concepts easy for players of every level. I credit him for teaching me the difference between playing well and great.
His masterclass is a fantastic resource for intermediate and advanced players with of stuff even for the advanced beginner. Many of his lessons have a simplified version that works around the difficult parts some players might not yet be able to grasp. Most of the content, though, is aimed toward electric guitar players.
Tim does a great job with videos and the website and is one of the best sources to learn guitar music theory practically. I would not be the lead player I am today if not for his tips on following chords when soloing without getting into modal theory,
Besides the technical side, Tim is as motivating and warm as he gets with students and often answers questions on live streams.
Pros
Close contact with the experience of a top studio musician
Frequently updated library
Frequent live streams
Simplified versions of songs
Great backing materials
Cons
Few acoustic guitar lessons
From all the guitar learning platforms with multiple teachers and an extensive library of songs and lessons, Fender Play is the best for every player apart from advanced musicians. Their short video format structuring takes the essence out of teaching in what I consider the ultimate package at the lowest price.
The website is newer than most competitors, and learning tools are implementing new technologies, such as getting instant feedback from your playing using only your device's mic. Continuous live streams with teachers and the active players' community give it the extra edge, even over its closest competitors that follow a similar model like JamPlay or Guitar Tricks.
Give it a try for a few weeks, and you'll notice it feels 'fresh' compared to the rest.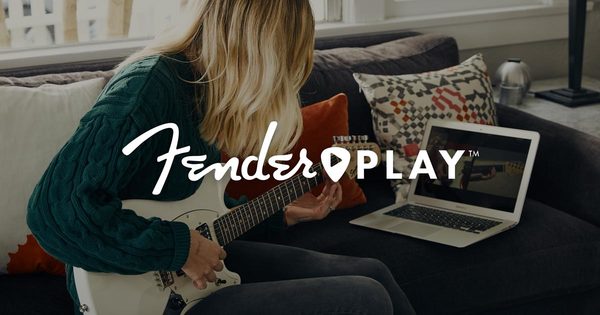 Pros
User-friendly website and modern learning tools
Short format excellent structuring of lessons
Continuously updated lesson and vast song library
Excellent backing material
Very convenient
Players' community and frequent giveaways/rewards
Cons
Not much content for advanced players
Besides the sketchy name, Guitar Tricks ticks most boxes for players of every level. After all, they started the massive teaching model that all others follow or improve.
The only downsides for GuitarTricks are some specific advanced concepts where I think teachers could be more practical and expand on their personal experience.
In contrast, the opposite is true for beginner lessons, where a shorter approach, like the more affordable Fender Play, does.
Pros
A vast library of lessons and songs
Great beginner and intermediate method
Experienced teachers
Friendly website
Cons
Advanced concepts are not very detailed.
Some lessons could be more compact.
If you want to take your acoustic playing to the next level, Paul's recent "Acoustic Journeys" course is one of the best choices.
At first glance, the video quality will stun you as Paul's notorious for cinematic editing. Beyond the looks, there's solid knowledge to the course that details the mechanics of acoustic guitar playing. Paul understands the instrument perfectly and is excellent at transmitting his experience in the course, from fingerstyle basics to tricky Lindsey Buckingham-level Travis picking patterns.
There are over 68 videos that compress years of knowledge in a series. They go beyond a specific level, as there is plenty of material to return to when you decide to go deeper into one particular style.
In my case, I just opened the Flatpicking basics section after years. Even though I'm proficient in most styles, I'm still a beginner in that style, and the course is valid for me as it is for any intermediate player.
Pros
Fantastic video and audio quality
Excellent for acoustic guitarists of all levels
Experienced teacher
Great backing materials
Cons
At times hard for beginners to follow
Marty Schwartz is, for me, a guitar hero in every sense. He taught me and countless others our first chords and songs when YouTube was still filled with vines and a handful of guitar covers recorded with a Nokia.
Martzy has hundreds of free videos available and, along with Justin Guitar, is the first destination I recommend for total beginners. If you find that his course is working, which it probably will, you can buy his paid system that offers updated lessons, HQ cameras, and over 6 hours of classes.
No teacher is more reliable than Marty in getting you over sore fingers or the dreadful F chord.
Pros
Great for total beginners
Top-notch video and audio quality
Experienced teacher in online guitar learning
Cons
Not the best for upper intermediate or advanced concepts
This article, in a sense, is my way of giving back to the tutors that helped me become the player I am today. Out of all the resources, one is free, unorthodox, but golden in ways beyond a regular guitar lesson. Even the website was done by a fan who structured his classes based on what you will learn.
Tom Bukovac, a.k.a the session man and Nashville's top hired gun, started his "Homeskoolin" YouTube channel out of boredom from the pandemic. Two years later, he continues to teach concepts and share guitar stories mixed with gems of musical wisdom only a player of his caliber can.
Homeskoolin' Volume 93, Tom Bukovac, "The Secret?"
Tom will teach the most essential intermediate and advanced player lessons, from how he always plays music each time he picks up a guitar and never noodles around. I find him the best teacher to learn the nontechnical, nonmethodical side of the guitar that only years of love and dedication can teach.
FAQs
Question: How Much Does Fender Play Cost?
Answer: A monthly plan with Fender Play costs $9.99 per month, while an annual membership is $89.99.
Question: How Do I Know If a Guitar Lesson is Bad?
Answer: If the information feels repetitive or you have practiced regularly and don't feel improvement after a few weeks, then you should probably change teacher.
Question: Are Zoom Guitar Lessons Worth It?
Answer: Yes, but they are expensive, and I suggest keeping them rare while mixing with regular pre-recorded lesson
Final Thoughts on Choosing the Best Guitar Lesson for You
The more we play, the more we know and develop our playing style. Likewise, the more we learn, the better we understand how we learn. If you're still unsure which guitar lesson to pick, try a few websites and stick with the one that gives you the best results after at least one or two weeks of classes.
Finally, I want to motivate everyone stuck in a guitar rut to find the solution to their repetitive playing by practicing and relying on their new teacher.
Better Pick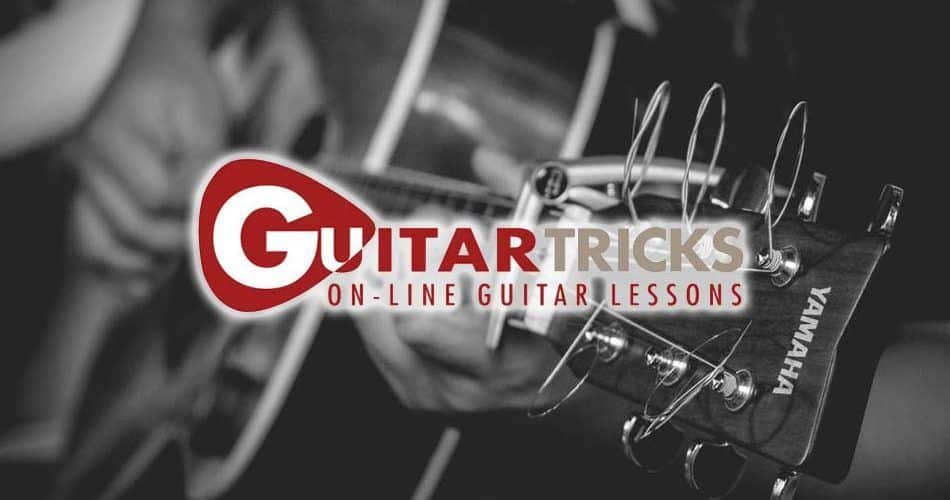 Latest posts by Altin Gjoni
(see all)