Practicing proper care of your instruments vital to the life of your instrument, just as exercise and a proper diet are vital to our lives. If you don't take care of your instrument, over time, your guitar is going to suffer permanent damage caused by neglect.
By not properly maintaining your guitar, your instrument will lose value, which means that you're not going to be able to sell your instrument in the future for a high price tag. Matter of fact, you can neglect your instrument so badly that your guitar can become unplayable!
But, you don't have to put yourself in this situation. It's extremely easy to condition and cleans up your instrument; all it takes to practice some preventative care on your instrument is a little bit of time and effort. Keeping your guitar in the best condition possible will save you hundreds or thousands of dollars in future repair jobs.
You will be able to tell that your fretboard needs to be cleaned or conditioned if you notice that the darkness of your fingerboard is starting to fade and become lighter. You'll only ever need to condition your fretboard with lemon oil, as lemon oil keeps your fingerboard feeling and looking brand new.
There are several different manufacturers who produce lemon oil, but you should never use furniture lemon oil on your fretboard because it contains unwanted additives that will damage your instrument.
Throughout this article, we will use the terms 'fingerboard' and 'fretboard' which may get a bit confusing if you're new to guitar, but these terms are interchangeable and mean the same exact thing.
Why do I need to condition my fretboard?
A fretboard that is dried out and cracked can lead to your binding coming loose or lead to fret wire. You'll know that you're going to need to condition your fretboard soon if you're running your hands up and down the fretboard and the fret wire feels jagged and almost sharp.
A healthy fretboard is going to extend the life of your guitar and just looks better in general unless you happen to be someone who enjoys the broken and cracked look on their instrument.
A fretboard dries out because the rosewood fretboard isn't sealed with polyurethane or lacquer, which means that the fingerboard stays in a porous state. This means that the instrument needs to be kept in a 40% to 70% humidity; a dry environment where there is a low humidity level, cold climates, and dry heat are exactly why your fretboard dries out.
If you keep your instrument in a humid room or in a guitar case with a guitar humidifier with the correct humidity levels, your fret board isn't going to need nearly as much attention and care.
How do I clean my rosewood fretboard?
1. Take the strings off your guitar.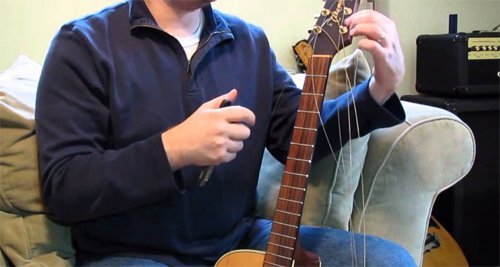 In order to clean your rosewood fingerboard, you're going to need to take off all of the strings on your guitar. Taking off the strings on the guitar makes the entire cleaning process much easier to complete.
However, you should consider taking your instrument to a guitar technician if your guitar happens to be vintage, because removing the strings on your instrument can actually cause your vintage guitar to malfunction if not re-strung properly.
Just because you're not working with a vintage instrument doesn't mean that you're completely out of the park yet, either. Re-stringing an acoustic guitar incorrectly can cause the strings to have an uneven sound.
2. Use alcohol wipes to clean the fret board.
You should know that the finger board for your guitar needs to be cleaned as soon as you see a small amount of discoloration or dirt on the frets that you use most often. Once you have removed any or all of your guitar strings, you're going to want to take a few alcohol wipes or swabs to clean the fretboard.
Taking one wipe at a time, you're going to want to clean each section of the fretboard thoroughly to ensure that you're cleaning off grime and oil off of the board.
3. Use steel wool to break up dirt
One of the best ways to actually go in and remove dirt fom your fret board is to use 0000 steel wool. Using steel wool will really help to make your frets shine, but keep in mind, you should only use steel wool on a rosewood fingerboard!
Never use steel wool on a maple fretboard that has a glossy finish, as the steel wool will only remove that glossy finish and make your fretboard hazy looking.
Using 0000-grade steel wool isn't going to damage the frets or the fingerboards on your instrument, so don't worry! Just ensure that you're extremely gentle with the pressure you're applying and that you only work in circular motions.
If you happen to be working on an electric acoustic guitar or an electric guitar, cover the pickups of the guitar with the painters tape to prevent any of the steel fibers from collecting around these pieces.
Very fine steel fibers will cause a pickup to corrode and can actually alter your tone if they come in contact with your guitar strings! You can also have a vacuum running while you're doing this, so that the vacuum automatically sucks up the loose dirt and steel fibers, so that the fibers don't get all around your guitar and ruin anything!
Homax Products #0000 Super Fine Finish Steel Wool | Amazon
Finest grade for final finishing of cleaning your instrument or any other project. It's also used to smoothen shellac, lacquer and varnish before final top coat. Buffs furniture wax, rubs on a high luster finish, creates a matte finish on gloss paint.
Buy at Amazon.com
We earn a commission if you make a purchase, at no additional cost to you.
05/26/2023 04:09 am GMT
4. Take lemon oil on a clean rag
Once you have cleaned the finger board, take lemon oil and a clean dry rag (like one you have in your kitchen) and apply the lemon oil to the fret board in a generous manner, allowing the lemon oil to set for one whole minute.
If your fretboard is extremely damaged, you should let the lemon oil sit for ten to fifteen minutes. Using a dry section of the rag, rub the oil into the wood and wipe clean until the oil residue goes away.
If you're uncomfortable with using 0000-grade steel wool or you just can't find it, you can also use a tooth brush!
Using a tooth brush to scrub at your fretboard really gives you the option to get into the crevices on the wood and scrub out all of the dirt, without having to worry about damgaing anything. Once you have the grime loosened, you can just wipe it away with a paper towel!
Some people make the decision to leave the strings on when they're cleaning and conditioning their fretboard, but getting the lemon oil on any strings will really kill the life of your strings.
Maybe you've just found out that conditioning the fretboard of your instrument was a thing, so maybe you've realized that you need to pay a lot of attention to your instrument.
If your fretboard is in need of extra care, you can apply a second layer of oil to your fretboard and leave it to soak into the wood overnight, without touching it! When you wake up the next morning, you can buff the fretboard with a clean cloth and re-string.
If after reading this, you've decided that you want to take on cleaning your vintage guitar or electric acoustic guitar, I would recommend that you only remove three strings at a time when you're going to clean your rosewood fretboard.
When you have the three strings removed, you can clean and condition the top half of the fretboard, then go and do the same sequence on the bottom half.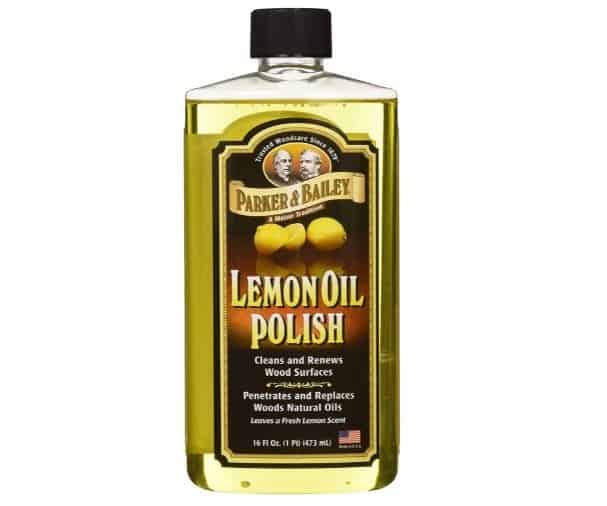 Conclusion
Your fretboard only needs to be conditioned if it's drying out or if you've noticed that it's dried out. If you happen to be a musician who is touring a lot and/or doing a lot of outdoor shows, you should only need to condition your fretboard once every three to four months.
If you happen to only be playing just at your house, how often you clean and condition your fretboard all depends on how dirty and dry the environment is at your home.
Just like the fretboard on your guitar, your acoustic guitar's bridge also needs some attention to it. Dirt, grease, and grim can build up on the saddles and the bridge of the guitar. Cleaning the rest of the hardware of your guitar is simple.
You'll just need to dissemble the pieces of your guitar that are showing signs of filth (for example, removing the bridge saddle) and clean with a tooth brush and conditioner! This is easy to do and will not only improve the overall appearance of your guitar, but will also help to improve the longevity of your instrument!
Don't panic if you happen to have a fret board that's dried out, as it's actually an extremely common problem found with people who use rose wood fret boards! You can easily fix this problem with a bit of cleaning and conditioning with a small amount of lemon oil
If storing your guitar in an environment that's properly humid, you should only have to condition your finger board two to three times a year!
Further read: