Are you looking to improve the sound and delivery of your performances? One of the easiest ways to transform the impression of your performance is by purchasing a new amplifier. Buying an amplifier specifically made for metal will help you cross new delivery boundaries that you've never performed before. While a guitar is essential for ease of playability and the sound you produce, knowing how to find the best amps for metal is more important than your guitar.
This is because as technology continues to evolve, affordable guitars are turning to become a lot more advanced. Even just a few years ago, for you to invest in a high-quality guitar, oh, there was a lot of craftsmanship required to develop the instrument. However, mainly machines produce a lot of the guitars on the market. Also, if you have just a little bit of skill, you can make a guitar sound good.
The tricky thing is, is you can't play metal music with any type of guitar you get your hands on. You need a sturdy piece of equipment that will deliver a low and frequency for you to truly play metal music. A guitar that can work with both overdrive and distortion will help sell the metal music you're producing even better.
You can't play metal without having an amplifier. That's why investing in a high-quality amplifier that's made from metal music is so important. So, to help you get a better understanding of how to buy an amplifier for metal music, we've created this complete guide. This will help you to get a solid understanding of everything you need to know.
Keep scrolling to learn more!
What to search for in a metal amp
When you're out on a hunt for amplifiers that I'll help you to play metal music, you're going to want to find an amplifier that will deliver a loud and mean sound to it. There are different types of amplifiers for you to choose from, such as tube amplifiers and solid-state amplifiers.
Many musicians feel like solid-state amplifiers are the best choice to go with for metal music. This is because of all of the digital technology that solid-state amplifiers offer. Amplifiers that are made from metal music usually have extremely high gains, are designed to have lower tunnels, and don't have as many overdrive pedals. As a result, this helps to give you a lot of space in your pedalboard to have a large variety of different effects.
One of the most important parts of a metal amplifier is distortion. This is because as a metal musician, you want to come to be able to play Heavy stones that have a lot of girth to them. However, you're still going to want to have enough clarity to produce a smooth fuzz.
With all of this, it can be overwhelming trying to pin down a specific part of an amplifier when you're out searching. That's why we're also going to include specific recommendations to help you find a metal amplifier that produces residents and enough distortion to help you play in any type of metal genre that you are looking to perform in.
Tips for buying metal amps
Before you begin your shopping Journey for a metal amplifier, you need to take a few different things into consideration. The first thing that you need to contemplate is what budget you have to play with. Before deciding on what your budget will be before you start your shopping journey, you'll need to look at a few different amplifier options before you even begin looking around.
Wattage
No matter what type of amplifier you end up purchasing, you're going to have to also think about how you're going to be using the amplifier. Another thing to consider is where you're going to be using this app. For example, suppose you're going to be using a metal amplifier to mainly focus on playing at home. In that case, you're not going to want to purchase an amplifier that's over 100 watts.
Understanding what Watts means for amplifiers before you start to shop it's another important aspect in your buying Journey. This is because choosing the right wattage for your amplifier will help you to save money in the long run.
The higher the wattage is for an amplifier, the more expensive it's going to be for you. It'll likely be a lot heavier and come with fancier features that you may not necessarily need but will be paying for.
As a good rule of advice, you'll want to make sure that an amplifier that you're just going to be using for practicing at home is no more than 20 watts. For an amplifier that you're just going to be using for rehearsing and practicing with your band, you'll want to make sure this isn't maxed out over 50 Watts.
If you're going to be playing smaller gains that don't have more than a hundred people, you'll want to purchase an amplifier that has a maximum of 80 watts. And for medium-sized gigs that have just around 200 people, you want to purchase an amplifier that has no more than 200 Watts.
It's also important for you to know that tube amplifiers are a lot louder than solid-state amplifiers. Some experienced musicians state that tube amplifiers can be up to twice as loud as solid-state amplifiers. The smaller wattage you go with for an amplifier, the more you'll amplify and modify your sound.
Think about how easy it's going to be to use
Also, before you decide on any specific model of amplifier, you'll also need to consider the ease of use. The more money that you typically invested in an amplifier, the more features and tones that you'll be able to find in the amp. Keep in mind that there may be some amplifiers on the market that deliver a higher-quality tone that you're looking for but don't offer the features that you're interested in.
If you want your amplifier to be easier, you're going to have to make some decisions. Good more effects and features on your amplifier, the more complicated your amp will be. However, the more features and effects that can be found on your amplifier will make it a lot easier to customize and use. This is especially important when you pair it with onboard knobs located on your guitar and any pedals that you have on your pedalboard.
Also, it's important for you to know that if you do end up choosing a more straightforward amplifier, all hope is not lost. You can then purchase a larger pedalboard to stack your guitar pedals with.
This will allow you to build a personalized sound that is completely unique and to whatever style of metal you are playing. Keep in mind that while you're shopping around, sometimes with the idea of less is more, it's a very important concept to keep in the back of your mind.
However, know that this is just advice. Whatever amplifier you decide to purchase already boiled down to what type of personal preferences you have.
Know the popular terms
If you've never purchased an amplifier before, you're entering into a whole new branch of the music tree. There are a lot of key terms that are commonly related to shopping around for metal amplifiers. If you don't know what these terms mean, it can make your hole by Journey very confusing.
One word that you will commonly run into is a cabinet. A cabinet is a box that holds the speakers. A cabinet won't have any knobs on it. There also won't be any ability to change up the sound of your amplifier.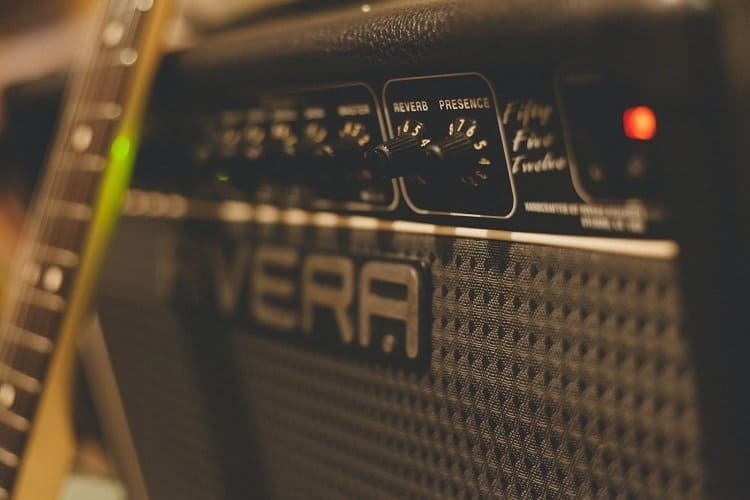 Next, you'll also probably CV word ahead. Ahead is the top part of the amplifier. Where you can see the knobs on the amplifier is where the head is located. Typically, heads have small speakers, as you only really use ahead to modify your amplifier's sound. This is so that you can focus on customizing your sound rather than amplifying the noise you're making.
Also, a stack is another term that you will likely run into. A stack basically means the combination of two or more cabinets that are all located within one head.
Lastly, another term that you'll run into is a combo. A combo will connect the cabinet and the head together in a single unit. This is what I'd be most common options that you'll run into it when you're searching around for amplifiers.
A good piece of advice to keep in the back of your mind is that you can mix any type of head with a cabinet. However, this doesn't necessarily mean that the combination that you choose to mix together is ideal, so it may not work together very well.
If you're looking to come across as more professional, you could always consider going for a combo amp. This is also a great idea to keep in mind if you're looking for something that's a little bit cheaper.
What are some of the best amps for metal?
Now that you have an idea of how to purchase a metal amplifier, it's time to break down the best amplifiers for metal. So, we've created a list of the best amplifiers on the market that are great to use for metal. Let's get started:
That's how this amplifier produces was made for a metal of music. Marshall created one of the first 50-watt guitar amplifiers and the first 100-watt guitar amplifier to hit the market. So they've got plenty of practice in producing standing quality amplifiers.
This model is a reissue of the Vintage 2203 Marshall model. This is why so many people recommend this amplifier for playing metal. This is because it's improved upon, so you'll see nothing but benefits with this amplifier—one of the biggest upgrades to this amplifier for vintage Celestion speakers.
This amplifier is a single tube amp that has one channel, but with 100 watts of power. You'll have everything you need to pour out crunchy tones, which makes your amplifier scream with leads.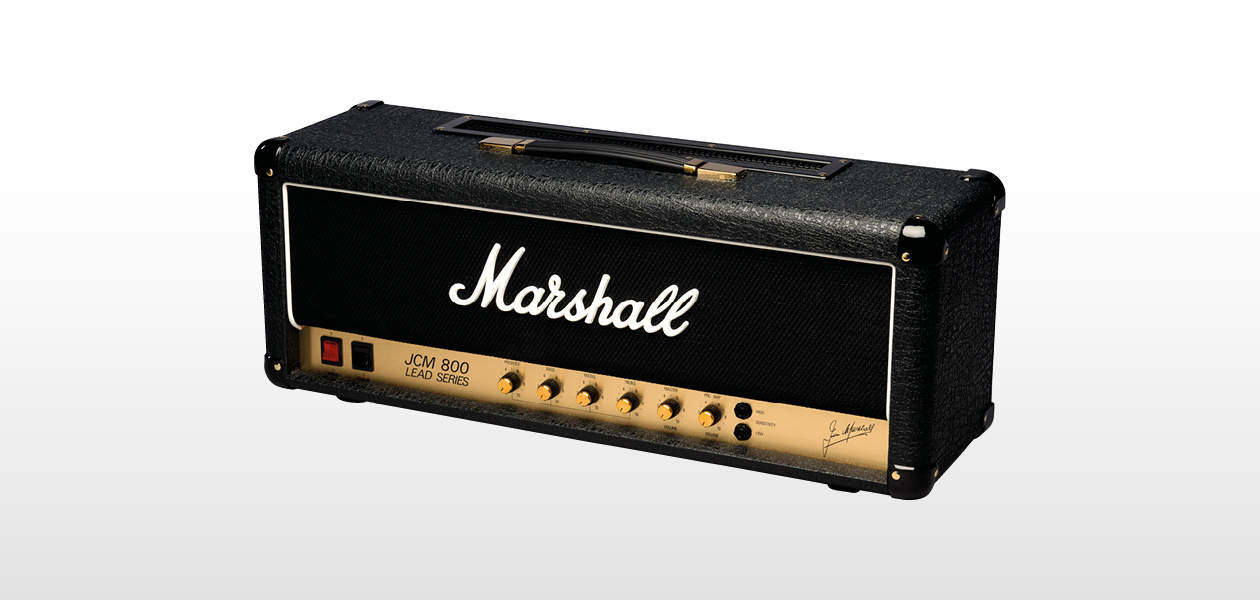 You'll find that this amplifier has a series of effect Loops that you can bypass the operation with. This is an amazing feature for musicians who play a lot of gigs that require them to use various pedals on their pedalboard. This is very important because it allows you to ensure but none of your pedals' noise crosses over into your amplifier. Plus, it'll also ensure that the original tone that your instrument is producing is preserved.
A lot of people really like this amplifier because it is so straightforward. Keep in mind that this is more of an expensive amplifier, but you'll be getting the true tone of your guitar from this amplifier.
All of the settings available on this amplifier are very simple. You'll find that there are two different voice switches located on this amplifier. Also, you'll find that there's a true bypass effects loop, as well as a USB output.
Taking a look at the controls that are offered on this amplifier, you'll find a 3-band EQ volume. Also, there's a master tone knob and a master high gain knob.
Suppose you've decided upon a budget for yourself and you've discovered that you have the finances for this amplifier. In that case, it's a really outstanding option. It's a great amplifier to have if you're looking to play rock and roll or heavy metal. With all of the fiery sound that this guitar produces, you're certainly on the right track if you can buy this amplifier.
The Peavey 6505 was the most popular choice for heavy metal for many years. But, the Peavey Invective .120 tube head guitar amp is now in the lead. With this amplifier, you'll find that there are several channels that you can play around with. And each one of these channels come with their own boosts, as well as controls.
This metal guitar Amplifier model comes with the Celestion 12 inch speaker. The speaker will offer your sound outstanding performance possibilities, whether you play rock or metal. Taking a look at the power part of its amplifier, you'll find 6 L 6 tubes that provide 120 watts of output. So even though you'll find that this looks a little bit smaller, the sound that this and produces for its size will blow you away.
And as a result, you'll be provided with a high gain amplifier that will deliver sparkling clean. This is because of there isn't any compromise of the high-gain technologies that are installed on it as a metal amplifier. Plus, there are a bunch of new features the offering an increased level of versatility for this amplifier.
You can find things such as crunch, clean it, and lead on the three channels stages for both of the lead and the crunch channel. Also, you'll find a loop diverter function and a phase inverter function for this amplifier.
There are so many different controls available for this amplifier that you will truly be able to tweak your tone to your desired Perfection. There is also a footswitch that is included with the purchase of this amplifier that will allow you to quickly swap in between the tones that you are looking at to produce. This means that while you're playing on this amplifier, you can switch from a clean tone to always do it maxed out the distorted sound.
But that's not where the customization at with this amplifier. They'll also find that each channel available comes with its own post gain and pre-gain knobs. In addition, there's also on and off switches, as well as a tone at knob and a drive knob. And on the front panel, you can find that there are even more controls available. You'll have a master volume, and master resonance, a master presents, and a 3-band EQ for each channel available.
I personally think one of the coolest features available as an amplifier is the Noise Gate that's located on a front panel for both the crunch channel and the lead at the channel. This noise gate will ensure that you have a noise, as well as enhanced response for playing any percussive riffs and rhythmic patterns.
Taking a look at the rear panel, you'll see that there is a half-power switch, a parallel speaker output Jack, and an impedance switch. You can use these if you ever want to create a stereo mix or produce audio with the head of your amplifier. In addition, there's also a microphone simulated direct interface section that has a balanced XLR output. You can use this so you can connect to the head of your amplifier if you're looking at to mix with it.
And the last cool part about this amplifier is that the head has blue lights available on it. These blue lights it will help to let you know the state that the amplifier is in.
Peavey invective.120 Guitar Amp Head | Guitar Center
Guitarists with heavier tastes looking for their next upgrade will find a sturdy solution in the Peavey invective.120 head. With design input from Periphery's Misha Mansoor, this 120W powerhouse will help players achieve the most revered metal sounds, from woody and clean to the most extreme of high-gain tones.
Check price
Buy at Amazon.com
We earn a commission if you make a purchase, at no additional cost to you.
Orange Brent Hinds Terror Signature Tube Head
This is one of the most affordable metal amplifiers on the list. And what's really cool about this amplifier is that it was created by the Mastodon guitarist Brent Hinds. This tube head amplifier produces outstanding tones for only having 15 watts of power behind it.
You're fired as the amplifier has three 12AX7 preamp valves on it. Also, it has one 12AT7 preamp valve install. You'll find that the head has two channels available on it, which are orange dirty, and clean. As for the dirty channel, you'll find that has a three-stage gain structure. This structure provides you with a bright low-end that'll darken up as you increase the gain.
As for the head, it doesn't come with any indoor speakers. So if you are looking to increase the sound that your amplifier produces, you'll have to purchase an extra cabinet for your home studio usage or for any gigs that you are performing. By purchasing at the extra cabinet, you'll be able to modify the sound of your instrument before you're installing your empire into the cabinet. By doing this, you'll be able to create your own custom sound.
The clean channel on this amplifier produces shimmering tones. But by bringing up the volume, you'll start to develop a dark and gritty tone it'll help you to add a lot of power to your metal music. ask for the dirty channel, it's very friendly towards again. You'll find that it has a master of volume, again, and a 3-band EQ.
Fender Mustang GT 200 Modeling Combo Guitar Amp
If you're a fan of several styles of music, you shouldn't just try out one amplifier and trying to force your way through playing multiple different styles. That's why the Fender Mustang GT 200 amplifier is a great amplifier to invest in if you are somebody that enjoys several types of music genres. With all of the different presets and effects, you'll find that hit this amplifier helps you offer a unique versatility but not every amplifier on the market offers.
One of the coolest features on this amplifier is that it is wifi-enabled. This means that you can introduce any new updates, presets, and effects into this amp with an iOS device or an Android device. You can upload these new updates, presets, and effects via the Fender Tone app.
Well, this isn't something that should necessarily make or break your buying decision, it also isn't something that you should be overlooking. This is because Fender was able to produce the first-ever wifi-enabled amplifier to ever be introduced to the market. Also, there is a Bluetooth streaming feature that allows you to control what the amp is outputting all from the comfort of your mobile devices, such as a tablet or a cell phone.
Pulling at this amplifier straight out of the box, you'll have 21 Classic amplifier models available. Also, there will be 47 different effects that you can start playing around with. This is what helps to make this amplifier one of the best available bottles for metal music.
With all of the different options available, this highly portable amp uses 200 watts. As far as the speakers installed in this amplifier, you'll find two 12-inch custom-made Celestion speakers that will provide you with enough Sound and Power that you can fill the room for any venue that you play in.
Ask for more information about this amplifier, you'll find a large range of metal tones that are built into this amplifier. At some of these Tone's offer High gain and more modern metal sounding tones. Also, there's another one that'll provide you with the quintessential classic 80s metal tone do some musicians spend thousands of dollars trying to produce on a different amplifier.
Taking a look at the controls offered, you'll find it at the front panel has a mid-range control, a Reverb control. in addition, you'll also find a treble, Bass, No Gain, volume, and the master control switch. There is also a headphone jack metal output in the front part of the pale. As far as the rear goes, you'll find that there is an XLR outline balanced stereo that will allow you to send a signal that your amplifier is outputting into a mixer.
Additionally, you can also opt to get an MGT-4 footswitch unit shipped with the purchase of your amplifier. by purchasing this amplifier, you'll be able to control the effects, the presets, any Looper settings for your amplifier.
No matter what kind of genre, style, or musical needs are, this amplifier able to handle whatever you're looking to throw at it. So not only is this amplifier outstanding to use for metal, but it's also something that you couldn't play around with jazz, light rock, thrash metal, and many other styles.
Check out how the Mustang compares to Fender Champion in our full comparison here.
FAQs
Do you still have some questions about purchasing an amplifier for metal music that isn't answered? We're here to help you and you're buying Journey, so we're going to break down some of the most frequently asked questions about purchasing a metal amplifier.
u003cstrongu003eQuestion: Is Marshall good for metal?u003c/strongu003e
u003cstrongu003eAnswer:u003c/strongu003e The majority of the amplifiers that Marshall produces will perform well with metal. While there are some that will need a pedal in the front, not all of the amplifiers that they will.
u003cstrongu003eQuestion: What is a guitar amp used for?u003c/strongu003e
u003cstrongu003eAnswer:u003c/strongu003e A guitar amplifier is used to pick up the signal from whatever guitar you're playing. This could be an electric-acoustic guitar, a bass guitar, or an electric guitar. Picking up the signal will allow the amplifier to produce a louder sound. And the increased volume is delivered through at least one, if not more, loudspeaker. In the majority of setups, you'll find that the louder speaker is in a cabinet made out of wood.
u003cstrongu003eQuestion: Are Fender's amps good to use for metal?u003c/strongu003e
u003cstrongu003eAnswer:u003c/strongu003e Not all of the amplifiers that Fender produces are made to be played for metal music. For example, the tube amps that Fender produces aren't suitable before metal because the amplifiers that they create had a lot of Headroom.u003cbr/u003eu003cbr/u003eHeadroom refers to not being designed to Chachere at low volumes, or distort at lower volumes. Also, Fender tube amplifiers are produced to develop transparent tones. This is why the fender tube ants are great for clean guitar tones and aren't made for metal that requires high gains.
Finding your dream metal amp
Just keep in mind that when you're shopping around for a guitar amp for metal music, you don't have to purchase the first one that you plug your guitar into. While there may be one amplifier that feels really good for you to play, make sure that you pay attention to all the details that this amplifier has to offer. You'll want to make sure that you love the way that it sounds and screams, so that truly fits in with the type of metal music that you are trying to play.
If you do have the ability to play and store, make sure you bring your guitar with you. This will make sure that you know truly whether or not the amplifier that you're going to be purchasing matches with the guitar that you have.
All of the amps that we've listed in this market are some of the best overall metal amps that are available on the market today. These above-listed amps offer an impressive variety of controls that will allow you to truly customize the sound that you're looking to deliver. Plus, there are high-quality speakers and attractive prices for each of the above-listed options.
Choosing the right amp for playing metal music can be incredibly difficult. However, we are here to help you every step of the way with your buying journey. Check out our blog to learn more today!
Latest posts by Alizabeth Swain
(see all)