Online shopping has been rising in demand over this last decade, and this extends to the music world. Buying a guitar online offers a musician many benefits.
While shopping online comes with some expenses, such as shipping, players often save money since online stores don't have the overhead of brick-and-mortar stores.
The internet makes it easy to search for a specific brand or model. Many smaller guitar companies also sell their products directly from their website, which is better for the brand and easier for the buyer.
There are some disadvantages of the instrument buying world now based online. For example, the local music store near my house closed (that still breaks my heart because I practically grew up there). Otherwise, you can find a high-quality guitar by searching online.
So, what are the best places to buy a guitar online?
Bottom line up front: There are many reasons you may consider an online guitar purchase instead of a purchase in-store. But which stores should you choose?
For a new guitar, I suggest Sweetwater. Sweetwater has nearly every reputable guitar brand and model out there. They also sell guitar gear, and they have excellent customer service.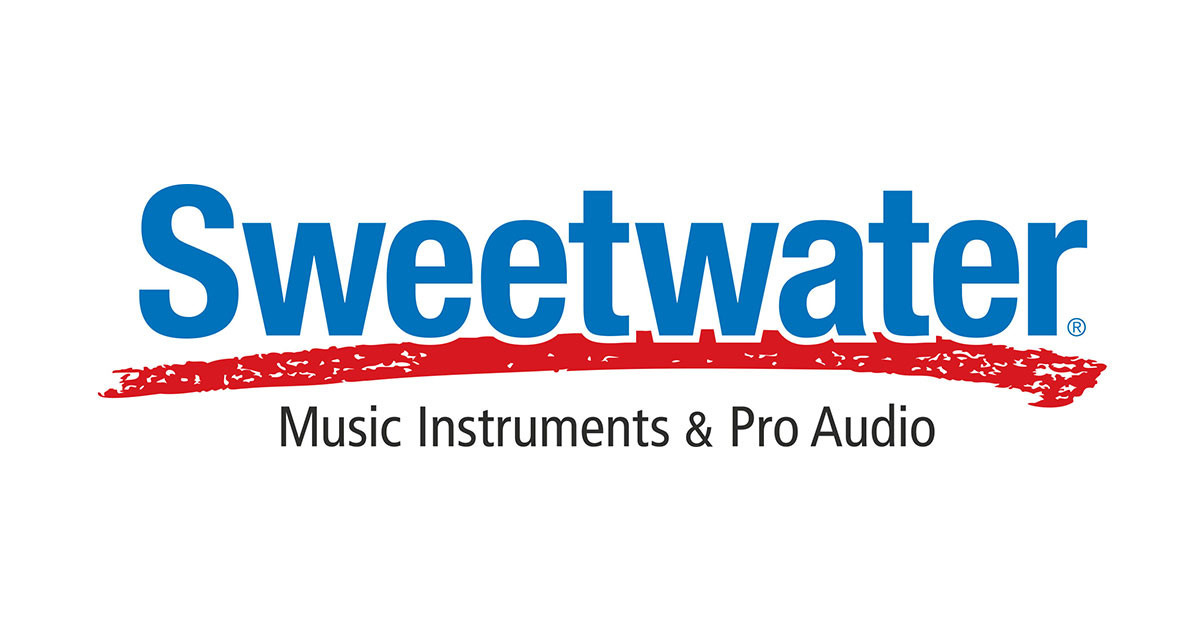 Musical Instruments, Pro Audio, Accessories & More | Sweetwater
Whether you're buying your first guitar or building your dream studio, get your gear from a place you can trust, from people that care. Since 1979, Sweetwater has been committed to giving music makers the ultimate shopping experience.
Check Prices
We earn a commission if you make a purchase, at no additional cost to you.
For a used guitar, I suggest Reverb. This website is a marketplace to buy and sell used music gear. Buying a used guitar is perfect if you're purchasing your first guitar or are making your first big upgrade, and Reverb sells all different types of used guitars. Plus, the website is easy to use and secure.
My Top Picks Up Front
New Guitar Stores
Brand websites
Sam Ash
Zzounds
Amazon
Used Guitar Stores
Reasons to Buy a Guitar Online
There are several reasons why guitarists love buying guitars online. The most common reasons include variety, research, and convenience.
Variety
When shopping for a guitar online, you have more options than shopping at a storefront. You can find new and used guitars from various marketplaces. You may even find rare and discontinued guitars.
Even if your local guitar store sells the model you want, you can find different finishes and configurations online. Your local guitar store may only sell one type of guitar you want.
Research
If you're new to guitar or are making your first big upgrade, you're likely researching the best guitar for you. It's best to know which brand, model, and specs you want before buying.
Since you're already researching online, purchasing the guitar online also makes sense. Plus, so many stores, such as Sweetwater, offer excellent customer support who can answer any questions you have or who can make a recommendation.
Convenience
Purchasing anything online is more convenient than visiting a store, and the same goes for guitar shopping. You can find a great guitar, buy it, and receive it without leaving your home.
While visiting your local guitar store and bringing the guitar home isn't the worst thing in the world, there are many other reasons why you may opt to buy a guitar online. For example, buying a guitar online will be more discreet if you don't have a car.
Should You Buy Guitars In-Store?
Some of the online stores we will mention, such as Guitar Center and Sam Ash, have storefronts across the U.S. So, when should you buy a guitar in stores?
If feeling and playing the guitar are important to you, then you'll want to buy your guitar in stores. It's essential to gauge the guitar's playability, and it's impossible to determine this by looking at pictures and even videos online.
What if you buy from the same brand but want a different model? No two guitars are the same — even if the guitars are from the same brand. That's why it's recommended you try out the guitar before you buy it.
Additional Online Guitar Shopping Tips for Readers
Always ask questions when you can — never assume and use customer service to your advantage.
See if you can find a guitar used and in excellent condition before shopping new.
When buying used, don't be afraid to negotiate.
Search your guitar at all of these stores and compare prices
Always know the return policy and warranty before purchasing
See if you can buy directly from the brand first before buying from a third-party store
How I Chose These Stores
This is the criteria I had when I chose these stores:
Selection and versatility
Well-designed and secure website
Branded websites where you can buy a guitar from the source
Websites that specialize in guitars and musical instruments (except for Amazon and eBay)
Best Places to Buy New Guitars
Most players buy a guitar brand new. It will sound amazing, and you'll know it's a high-quality instrument. However, buying new can be expensive, so it's best to find the best shop.
Direct From the Brand
While you should buy big name brands from the vendors we will mention, next, you can buy smaller guitar brands directly from the company's website. I feel buying directly from the brand is more personal as opposed to the big box music stores.
Here are some of the best companies where you can buy the guitar directly from the company website:
Guitar Center is arguably the most famous instrument and music store. They're the most well-established and largest instrument chain.
They're often the go-to retailer for most guitar players, but especially new ones. Guitar Center sells literally every guitar brand and model out there. They sell various instruments as well as gear and accessories.
While they have stores set up across the country, you can also buy guitars and accessories online. So before popping into one of their retail locations to buy a guitar, know that their online catalog is more extensive.
Guitar Center is known for offering a variety of instruments, from beginner guitars to high-end instruments for professionals or collectors. They're a one-stop-shop for all of your needs, offering pedals, amps, picks, strings, cases, straps, and even more.
The convenience of a Guitar Center storefront is you can play the guitar in-store before purchasing. You can always demo the guitar in-store first and then purchase it online. If you prefer buying in-store, but the store is out of the guitar you want, you can opt to ship the guitar to your nearest store.
Sam Ash
I actually used to work here. They're another reputable music retailer right next to Guitar Center. They're one of the oldest music stores, formed in 1924 by Austrian musician Sam Ash himself. They offer every major guitar brand imaginable, so they likely have the guitar you're looking for.
Many musicians like Sam Ash because they're family-owned, giving their shop more of a small-town feel. I do attest I never got corporate vibes from them while I worked there.
They have great customer service, knowledgeable staff members, and an outstanding guitar and product selection. While Sam Ash doesn't have as many physical locations as Guitar Center, you can still try out a guitar in-store first.
If your local store doesn't have the guitar you want, you can ship the guitar to any store. Sam Ash also offers curbside pickup for convenience.
While Sweetwater has a retail location in Fort Wayne, Indiana, it emerged as one of the largest music retailers in North America. In addition to various instruments, you can find gear, accessories, and even music software. They offer guitars from nearly all reputable brands, such as Fender, Gibson, ESP, PRS, Ibanez, and more.
Sweetwater is renowned for its customer service. Sweetwater only hires knowledgeable sales staff who can answer any questions that you have.
However, I find their customer service to be annoying. I mentioned my experience ordering guitar gear and accessories for my boyfriend from Sweetwater. They do constant follow-up calls and send you tons of newsletters.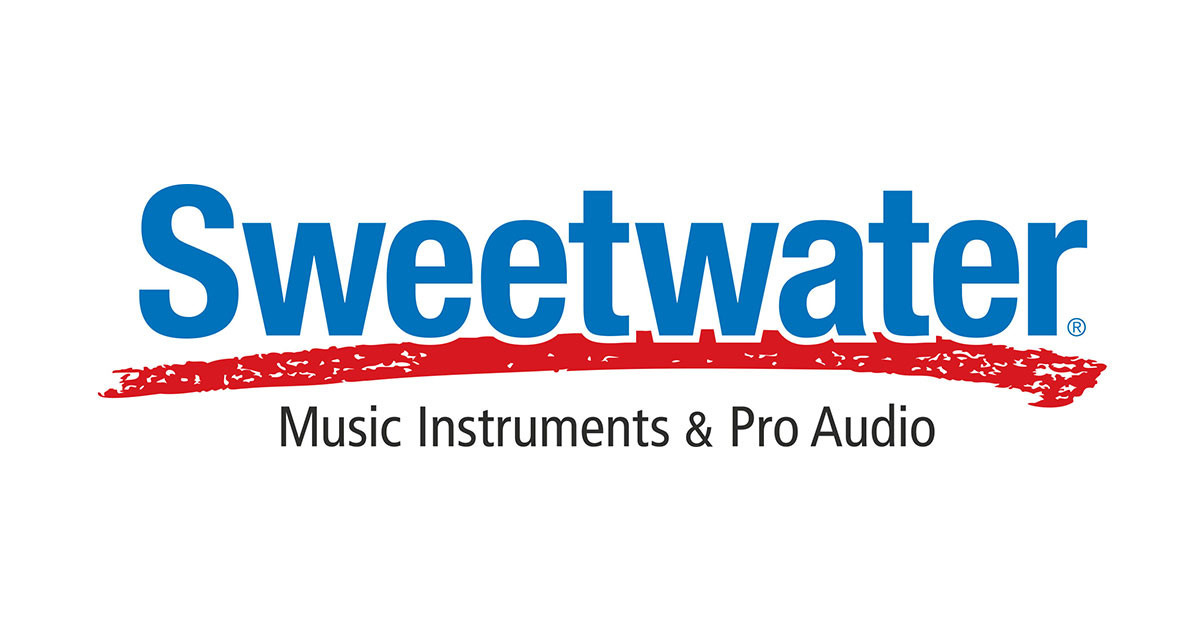 Musical Instruments, Pro Audio, Accessories & More | Sweetwater
Whether you're buying your first guitar or building your dream studio, get your gear from a place you can trust, from people that care. Since 1979, Sweetwater has been committed to giving music makers the ultimate shopping experience.
Check Prices
We earn a commission if you make a purchase, at no additional cost to you.
Zzounds
Zzounds is a name I don't hear often, but musicians say great things about this website. While not as large as Sweetwater, they're still regarded widely because of their low prices.
Customers can also save on shipping since Zzounds is notorious for offering free shipping. You'll not only get your guitar shipped for free, but they also use quick shipping options.
There are some things to know before shopping with Zzounds. They only ship to these countries:
United States
Puerto Rico
Canada
Other U.S. territories
APO/FPO addresses
If there's a problem with your order, they offer a 45-day return policy.
Like the other companies mentioned, they sell some of the biggest names in guitar. If you're not sure what you want, they have excellent customer service that can help you select the best guitar.
Like Sweetwater, they only hire actual musicians who know what they're talking about.
Zzounds is the company I recommend most if you're interested in financing. They don't conduct a credit check if your purchase is up to $1,500. They have four different types of payment plans:
4 payments
6 payments
8 payments
12 payments
You can opt for one of their payment plans if your order is over $79 (though certain items may not qualify for the payment plan).
Zzounds will take out your first payment on the day you order the product and will deduct the next payments after 30 days. You can't change your payment plan after your purchase, though you can adjust your monthly payments. Taxes and shipping charges are evenly distributed among each plan.
The best part about the payment plans? Zzsounds doesn't charge interest! Keep in mind that each payment plan does come with an application fee, and there will be a $10 fee for any late payments.
Are you on a payment plan and no longer want your product? No problem! Return the product as normal, and Zzounds will credit the amount you already paid.
Keep in mind that only customers in the United States can use the payment plan.
Musician's Friend is actually a company owned by Guitar Center. They're very similar to Guitar Center in that they have a wide assortment of instruments and other musical equipment.
They also sell the most reputable brands. Like Zzounds, Musician's Friend offers free shipping on all orders. But unlike the other companies on this list, they offer other ways for you to save. They have deals and a rewards program where you can build points.
Musician's Friend also hires professional musicians for their customer service. They can help you choose a guitar. If you're unhappy with your purchase, Musician's Friend offers a two-year warranty, and they offer 45-day returns on most products.
A Special Deal From Musician's Friend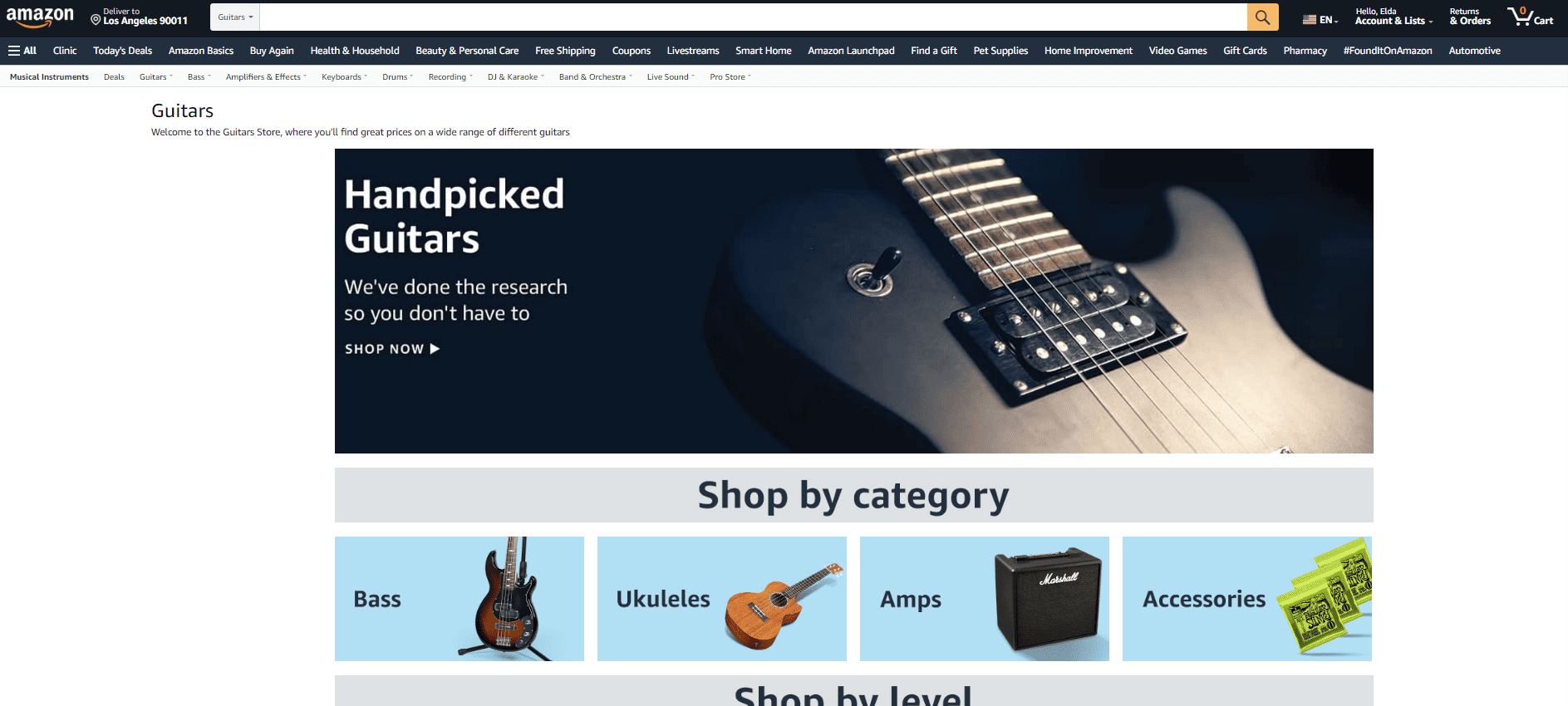 Don't get me wrong, I recommend you buy guitars from niche instrument markets before resorting to Amazon. But they are the largest online seller in the world, so it is important to mention them.
There are some reasons why you may want to choose Amazon over a guitar store. Let's say you want to play guitar but just want a very cheap beginner guitar to try out. Instead of spending a lot of money, you can buy a cheap guitar on Amazon.
Their prices are lower than most instrument retailers, so this is beneficial for beginners or families looking to save some money. Plus, they offer free shipping, and you can get your guitar quickly if you're a Prime member.
However, professional guitar players should look elsewhere. They lack the high-end catalog that you can find at one of these other suggestions. In addition, their customer support likely doesn't know anything about guitars, so don't expect any educated guitar recommendations from them.
Buy Handpicked Guitars | Amazon
Welcome to the Guitars Store, where you'll find great prices on a wide range of different guitars.
Check Prices
We earn a commission if you make a purchase, at no additional cost to you.
Best Places to Buy Used Guitars
What if you want a guitar, but these websites don't offer the savings you need? You can always buy a guitar used. Used guitars can be as low as 50% under the price of new guitars.
Many of the brands we mentioned also sell used guitars and gear, such as Guitar Center and Sweetwater. You can also sell and trade in gear at Guitar Center and Sam Ash. But there are other specialty stores and websites that sell used guitars.
eBay is the go-to platform to find used goods. You would be surprised about the quality of their used musical instrument selection. You can find nearly any guitar brand or model.
While they're likely a few years old, eBay offers a safe purchasing platform. As long as you buy from a reputable seller, you won't see significant differences in quality.
With that being said, understand that you are still buying a guitar from another guitar player — not a professional brand, store, or luthier.
The guitar may not be 100% perfect quality, so it's best to know how to inspect a guitar for flaws. Since the platform is so popular, there's a chance a guitar can be bought immediately. So if you find the guitar you want, don't hesitate to buy it.
What if the guitar isn't up to par with your expectations? eBay will help you get a refund. Plus, they offer a money-back guarantee if the guitar is damaged, you never receive it, or it doesn't match the description.
Guitars & Basses for Sale | eBay
When you want to create your own music or play your favorite tunes, picking up a guitar or a bass can get you started. New & used Guitars & Basses for sale at eBay.
Check Prices
We earn a commission if you make a purchase, at no additional cost to you.
Reverb is a platform dedicated to selling and buying used musical instruments and gear. What separates Reverb from other marketplaces is they specialize in selling music gear.
If you're looking for a used high-end guitar, Reverb is usually the first place that musicians look. In addition to instruments, you may even find used hardware and even pickups that you can buy for cheap.
Since this is a musician's marketplace, there's a good chance the used guitar you buy will still be in excellent condition. This is great if you want to upgrade your guitar but can't afford a brand new instrument.
FAQs
Question: Is it Okay to Buy a Cheap Guitar?
Answer: This depends. Buying a cheap guitar isn't bad; you just need to know what you want as a player and understand what goes into the pricing.
If this is your first guitar, I suggest going cheap. Some small brands don't have the reputation of big-box guitar manufacturers and price their guitars down because of this. It doesn't mean the guitar is terrible; they just don't have the recognition to charge top dollar.
Question: Does Guitar Center own Sweetwater?
Answer: No, Guitar Center doesn't own Sweetwater. Sweetwater is owned by Providence Equity Partners (and that was only in 2021 — original owner Chuck Surack still handles many of the company's functions). In contrast, Guitar Center is owned by Ares Management.
Question: I bought a guitar that sounds worse than I expected! What do I do?
Answer: First, look at the construction of the guitar. The company may have used stock strings as opposed to your preferred strings. Switch out the strings and see if that makes a difference.
Try messing around with your pickups, amps, or pedals if it's an electric guitar. The construction may be poor if you have specific problems, such as the guitar constantly going out of tune.
Even new guitars can have these problems. I suggest contacting the company or store directly if the guitar was new.
If you bought the guitar used, contact the seller and ask what may be causing the problems. However, if you purchased a used guitar from a shop, have the shop look at it. Weigh the pros and cons of possible repairs versus trying to get a refund.
Bottom Line
More guitar players are buying their guitars online. Buying a guitar online comes with many benefits, such as versatility and convenience. If you want to buy your next guitar online, you should know the best stores to buy from. I always suggest buying directly from the brand.
If that isn't possible, then Sweetwater is my pick. If you want to buy a used guitar, I recommend choosing Reverb.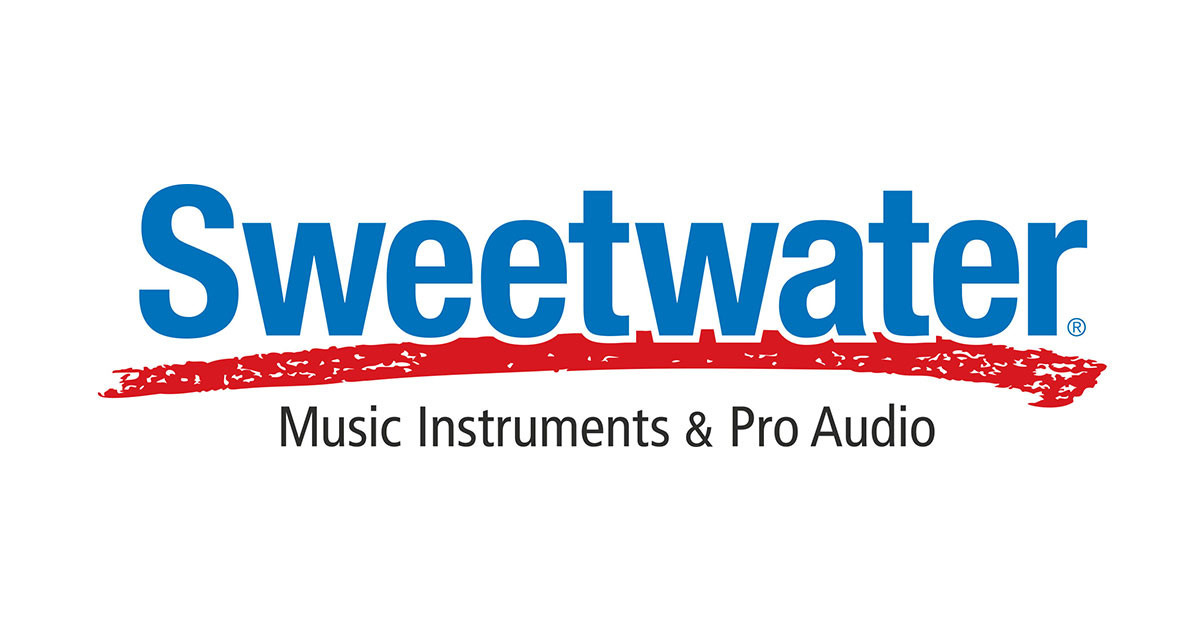 Musical Instruments, Pro Audio, Accessories & More | Sweetwater
Whether you're buying your first guitar or building your dream studio, get your gear from a place you can trust, from people that care. Since 1979, Sweetwater has been committed to giving music makers the ultimate shopping experience.
Check Prices
We earn a commission if you make a purchase, at no additional cost to you.
Latest posts by Stephanie Jensen
(see all)