If you're like most musicians, you're probably on a budget. One great thing about big name music companies is that they know that a lot of musicians don't have a whole lot of money, which is why they offer a whole range of amps that are $100 or below.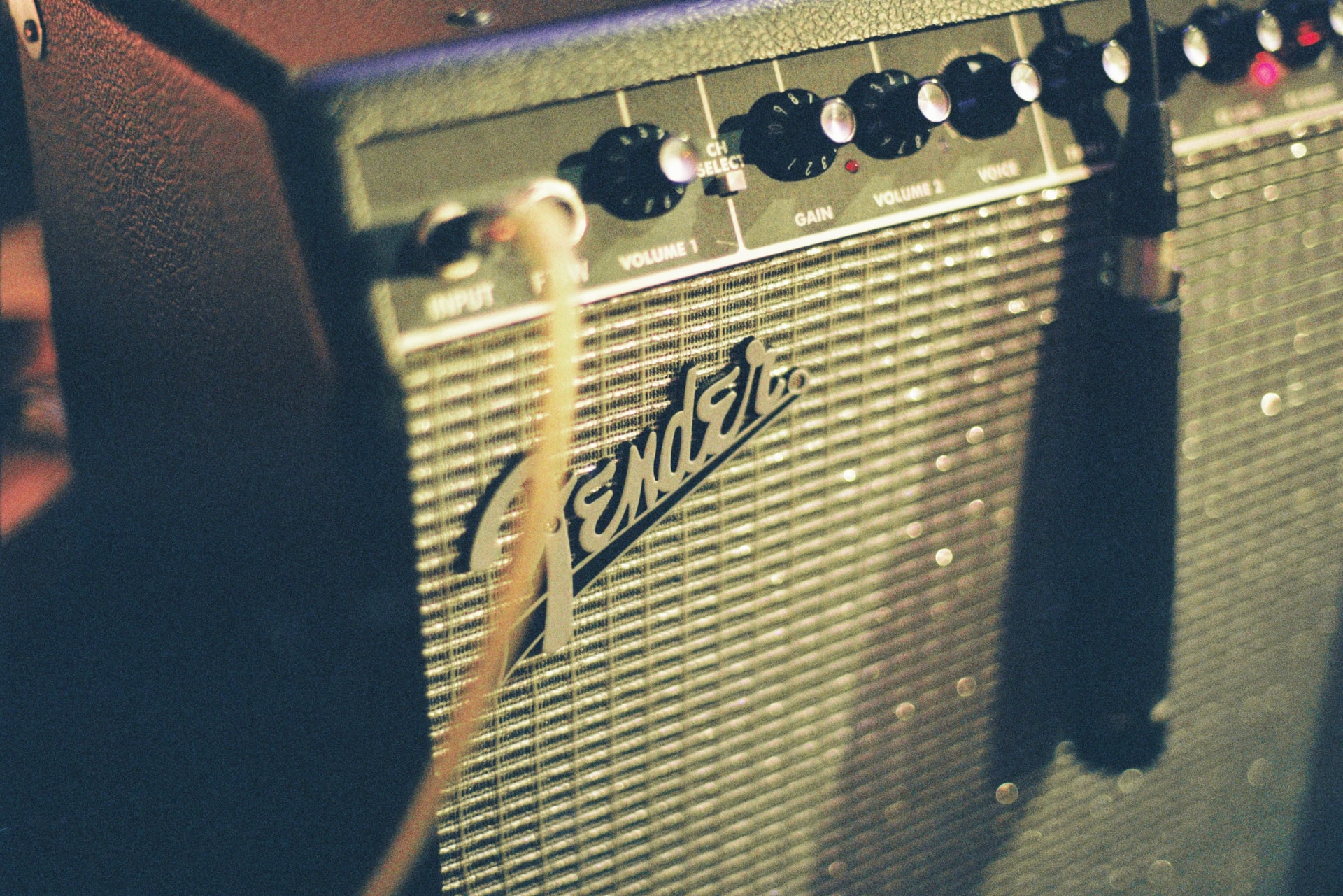 Are $100 amps even any good?
Yes, they are! You can totally spend $100 and purchase yourself a decent amp that will be great to practice with at home. However, if you're looking to purchase a $100 amp that you want to perform with, I would suggest that you lower your expectations.
It's very difficult to find a great performing amp that will represent your musical abilities to the fullest potential for under $100. As long as you have an understanding that these amps are great to use for practicing, you're less likely to be disappointed by what these amps are capable of offering.
What should I expect to find in a $100 amp?
The main purpose of purchasing an amp that's under $100 is to get your hands on an amp that allows you to practice at home. Technically, you can purchase yourself an amp for $100 that you can use to play with at live venues, but you shouldn't expect superb quality from
these amps.
Most of the amps that are under $100 are great to use for playing small, light gigs, but the main purpose for most of these amps are to use for practice. You should not expect a $100 amp to produce an incredible tone; if that's what you're looking for, I suggest that you look for an amp that costs $500 or more.
Blackstar ID: Core 10 V2
When it comes to producing affordable practice amps, Blackstar has really been creative with a lot of their newer releases, for both their solid-state designs and their tube model designs. When using a practice amp, you typically don't expect it sound like a full sized, expensive amplifier, right?
That's exactly how Blackstar has broken all stigma with inexpensive practice amps, by producing their Core 10 V2 amplifier.
This amp produces a strong enough output that musicians not only receive incredible tone but an incredible bargain because of the price tag that's on this beauty. A lot of the different effects and voices that the ID: Core 10 V2 produces are incredible, but there are some choices that seem to be lacking just a bit.
If you're looking for a great practice amp that delivers amazing tone, this is the amplifier you want to go with.
Vox made sure to create an affordable amp that is useful but isn't over the top. You get a gain knob, a two band EQ, a button that allows you to switch from clean to over drive, and a volume knob. This is a simple amp that makes it perfect for practicing on.
Personally, I think that this is the best amp for beginners to play on because it's so incredibly simple to use; the Vox Pathfinder is easy to operate, but it's also easy to shape your own
unique tone.
Vox is a brand that's best known for their tube amps, but the Pathfinder 10 really goes to show that the tone that their solid state amps produce isn't anything to mess around with either. If you've ever played around with amps from Vox before, you should expect the same clean from the Pathfinder 10 as you do with the other amps that Vox produces.
Pressing the channel toggle button will provide you with a very natural sounding growl that you can shape for any purpose you have. The tonal prodcution that the Pathfinder 10 produces is very organic and you can customize this sound to fit your personal needs. Especially for the price tag, the Pathfinder 10 is a very impressive amp.
Vox Pathfinder Combo 10W | Amazon
The Pathfinder 10 pumps 10 watts out into a solid 6.5" speaker. Use the Clean/Overdrive switch to instantly go from a clean, chime-y tone to the creamy warm VOX signature distortion.
Buy at Amazon
We earn a commission if you make a purchase, at no additional cost to you.
12/04/2023 11:07 pm GMT
Peavey Backstage
The Peavey Backstage amplifier is an amp that provides players with a twist. This is a great amp to use if you're a beginner but if you're someone who has some experience, the Peavey Backstage is an amp that will give you years of reliable performance.
The Peavey Backstage may look like just your typical economically responsible small amp, but it's a lot more.
When it comes to your expectation of tone, Peavey really did an amazing job producing a solid state practice amp that produces a very similar sound to a tube amp. Out of all five amps discussed in this article, the Peavey Backstage has always been my favorite to use.
I've found that all of the materials used in this amp are extremely durable and it's been comprised of solid construction. I've accidentally dropped this amp a few times and it hasn't failed me yet.
Fender is known for producing amazing guitars, but they aren't well known for producing amplifiers that are affordable and quality. Fender has a great selection of different amplifiers that are great to play on; for right around $100, the Fender Mini Deluxe is an amazing choice to go with. This beauty is a micro amp that has amazing performance capabilities.
While many may worry that because the Fender Mini Deluxe is a micro amp, that it's not very versatile. Yes, it's true that this amp is limited by design, it still offers an incredible amount of versatility for such an affordable amplifier.
As for the features, the Fender Mini Deluxe comes with a one Watt power rating, a two-inch speaker that really does deliver well in tonal aspects, runs on battery power, although you can use a wall wart power adapter, and is incredibly lightweight.
This is a great amp to store away with you if you do a lot of traveling and always want to have a backup amp on you, as the Mini Deluxe is extremely mobile.
You should keep an open mind when judging the performance of this amp because it's not going to perform the same as an expensive mini amp or the same as a full-sized amp. This amp does not have a very wide dynamic range, but it does deliver in an incredible tone. You get just another volume to be able to hear your guitar comfortably while practicing.
Are you looking for a different type of amp, possibly one that works with Bluetooth or from a reputable vendor like Fender? Here are some of The Best Guitar Amps with Bluetooth On The Market that you can easily plug in and rock on!
Conclusion
There are many options on the market for when it comes to shopping for inexpensive amplifiers. Having a practice amp is a necessity for any guitarist's home setup; these inexpensive amps may come with a few compromises for the price tag, but having an at home practice guitar is one of the best investments you can make for yourself.
As always, with all major purchases, you should take some time to play around with different budget amps before deciding on one. After playing, you can always go price shopping online, but it's strongly suggested that you take some time to play the amp that you're looking at before purchasing it. Good luck on your amp hunting!
Latest posts by Guitar Space Team
(see all)