I want to ask you a question: what's the most iconic guitar ever made? Now, there's a fair chance that a substantial percentage of you thought about the Les Paul, and, although I consider myself more of a Strat guy nowadays, I would probably agree with that.
The sound of a Les Paul plugged into a Marshall JCM800 amp is probably the most glorious and memorable tone of the 20th century. Because of this, I firmly believe that every guitarist who wants to take his playing seriously can't do that without Gibson's iconic guitar model.
It doesn't matter if you're the owner of a $10,700 Murphy Lab model or a $1,600 Les Paul Studio. The mahogany body, combined with the PAF-style pickups, can create a massive sound that it's almost impossible to replicate with any other instrument. These features are common to pretty much every version of a Les Paul that Gibson ever produced and sold.
Most Les Pauls can easily reach a price of more than $2,000, and, because of that, I'm aware that not everybody can afford a Les Paul Standard model, let alone a Custom Shop Reissue guitar.
Luckily for us, Gibson offers a few different, more "wallet-friendly" versions of a LP, just like the above-mentioned Les Paul Studio model and the recently introduced Les Paul Tribute.
These guitars give you all of the characteristics that this iconic model is famous for. Still, they cost substantially less because Gibson saves money on a few features (primarily aesthetic) that will not affect the general sound and playability of the instrument.
Now, don't get me wrong: you get what you pay for, so you shouldn't make the mistake of comparing a Les Paul Tribute or a Studio to a 1959 Reissue made by Gibson's Custom Shop and expect to get similar quality. The almost $10,000 difference in price must mean something, right?
Anyway, both of these guitars are tools built by professionals for professionals. If you're looking to buy a Les Paul but don't want to dig a massive hole in your wallet, you will not go wrong if you purchase either a Studio or a Tribute Les Paul model for yourself. Do you want to know which one is best for you? Keep reading this Les Paul Tribute vs Studio Comparison and I'll do my best to help you clarify your choice.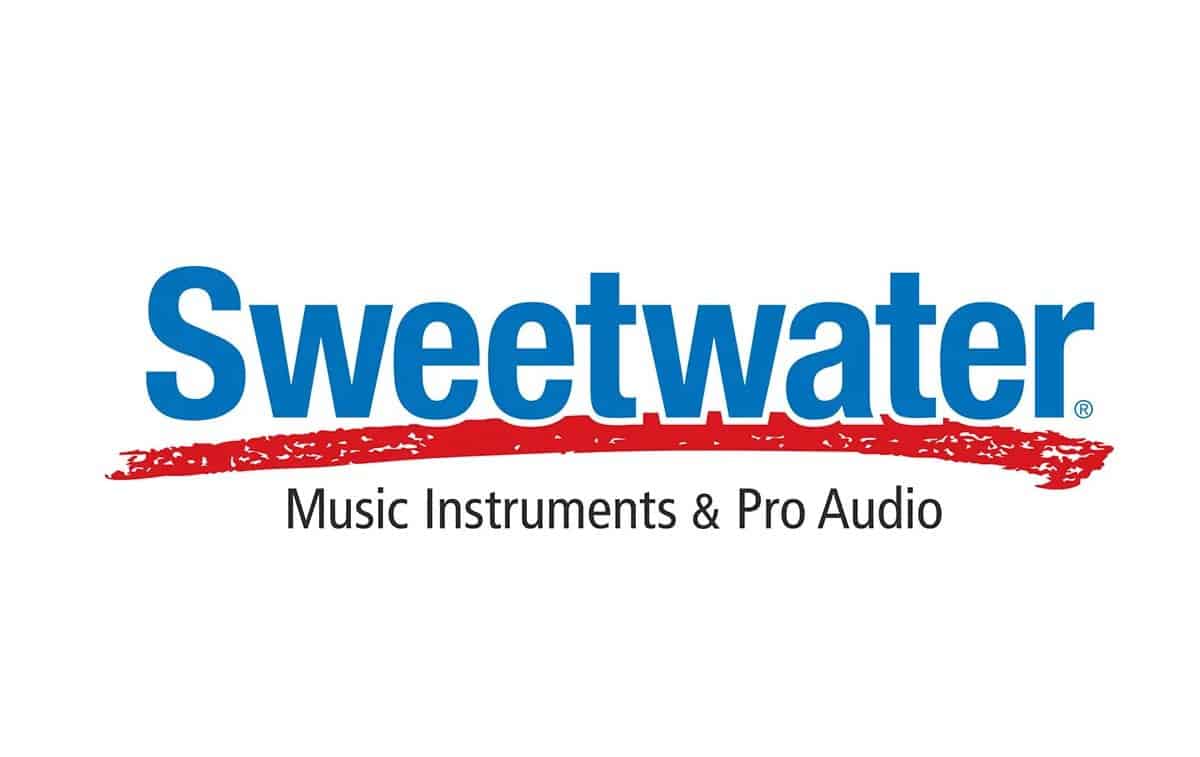 Main Differences Between Les Paul Tribute vs Studio
The main differences between The Les Paul Studio vs Tribute are:
The Les Paul Studio has a modern Slim Taper neck, whereas the Tribute has a more old-fashioned Rounded neck.
The Studio has push/pull coil-tap knobs to turn your humbuckers into P-90 sounding single coils, whereas the Tribute doesn't offer this option.
The Studio's tuning machines, bridge, and tailpiece are chrome finished, whereas the Tribute has cream tuning pegs and a nickel finished bridge.
Overall the Studio is a more modern take on a Les Paul, whereas the Tribute aims to be an homage to Gibson's tradition.
The Les Paul Studio was introduced in the Gibson catalog back in 1983. It was initially meant to fulfill the need for a lower-priced LP model, and, to this day, this is still its primary purpose.
The Studio is a streamlined version of the Les Paul Standard model, and, as a result, the styles and features of this guitar usually change and get "renewed" whenever Gibson issues a new Les Paul Standard version.
Compared to the variety of Standard models available in the Nashville-based company's guitar selection, the Les Paul Studio "range" definitely gives you a much easier choice of only one version, priced at $1,599. So, suppose you desperately want your guitar to have historically accurate features mimicking an original Les Paul from the 50s, 60s, or 70s.
In that case, I advise you to save some more money and get a Standard reissue from the era you like best. Still, the Studio is available in four different stunning finishes: Smokehouse Burst (comparable to the more traditional Tobacco Burst), Tangerine Burst (orange-yellowy color), Wine Red (very close to the maroon color), and the classic Ebony (basically lucid black).
The Les Paul Studio is part of Gibson's Modern range of guitars, so you can expect to find a few handy "newer" features in this relatively inexpensive instrument. Most importantly, you will find Gibson's proprietary Ultra-Modern Weight Relief system in every Studio model.
You know how much these guitars can weigh if you've ever played a Les Paul before. I mean, I lift weights in the gym, but when I was touring with my 1958 Custom Shop Reissue back in 2019, every show started to become painful after the first forty-five minutes. My back would have benefited if my guitar had the modern weight relief system.
So, what is that? Traditionally, every Les Paul has a solid mahogany body, and the weight-relieved Studio model makes no exception. Still, Gibson claims that the wood construction is strategically chambered to make the guitar lighter without losing the characteristically full sound that Gibson's flagship model is famous for.
To achieve this result, the Ultra-Modern Weight Relief technology is engineered to provide a solid core through the center of the guitar, making it more similar to the traditional build than a fully chambered body design, which would cause a noticeable change in the overall tone of the instrument.
In a way, a fully chambered Les Paul would be comparable to a hollow-bodied guitar, so you would probably experience unwanted feedback every time loudness is involved. And if you're considering investing in a Les Paul, are you the kind of guitarist that would play it quietly? Come on, that's not realistic.
Another modern feature of the Studio is to be found in the neck shape and design, which gives a very different playing experience than what a classic LP from the 50s would offer you. If you're a fan of the "baseball bat" massive rounded neck design usually associated with Les Pauls, a Studio should not be your first choice.
This guitar features a Slim Taper Profile Neck, which, in its current form, is a development of the necks that Gibson started using in the early 60s. The company began to implement this feature to promote fast playing and, generally, to reduce player fatigue as much as possible.
The Slim Taper neck is, for this reason, a discriminating factor for many guitarists when it comes to choosing what model of Les Paul to play. You shouldn't be disappointed with this neck profile if you want to be able to fly across the fretboard effortlessly, with little to no fatigue.
Still, if you don't particularly care about fast-playing, and generally, if you like a chunkier neck, you might be better off going with a different model. Take that into consideration.
If you've ever played a Les Paul before, you know that the humbucker pickups that you usually find on these guitars are generally very powerful, and, as a result, they provide a relatively high output, which tends to overload the signal, resulting in easily obtainable overdrive.
Now, this is indeed handy when playing with a distorted sound, but, on the other hand, it can be hard to get a pure clean sound out of them. As a modern feature, the Les Paul Studio model lets you turn your high-output 490R (neck) and 498T (bridge) humbuckers into softer sounding P-90s using coil-tap push/pull volume knobs.
Now, you should know that this technology will never really provide you with the accurate tonal characteristics of a P-90 pickup. Still, it will give you a usable, cleaner sound, relatively comparable to what a single-coil might produce. This could be helpful if you plan to use the Les Paul Studio as your primary and possibly only guitar.
Look-wise, the Studio has a Gloss Nitrocellulose Lacquer finish, which gives a shiny appearance to its maple top. There is no binding on this guitar's mahogany body and maple neck, which is a major component responsible for keeping the price down compared to a Les Paul Standard. The fretboard is made of rosewood.
The pickguard is black regardless of the color you're going to choose. The volume and tone knobs are Gibson Quick Connect 500k Audio Taper Pods, also referred to as Black Speed Knobs. The Les Paul Studio is equipped with an Aluminum Nashville Tune-O-Matic Bridge, with a tailpiece made of aluminum as well. It comes with a soft shell case and includes Gibson's accessory kit.
As Gibson demonstrator Mark Agnesi says, a Les Paul Studio gives you "Everything you need in a Les Paul. Nothing you don't". I think this is a pretty accurate description of the experience you'll get when playing this guitar.
Unlike the Studio, the Les Paul Tribute is a recent addition to Gibson's range of guitars, as it was first introduced in 2019. Despite being a "younger" model, the primary role of this instrument in their catalog is more or less the same: it's a less expensive Les Paul, crafted to make this iconic guitar accessible to more people.
The Tribute is priced at $1,299, making it the cheapest Gibson Les Paul available for purchase (besides the Les Paul Special models).
As you can guess from its name, this instrument has been designed with the intent of creating a guitar that would give players a similar feel to what you'd expect from a traditional Les Paul.
It is indeed "A Tribute To the Master and the Model", as we can read on Gibson's website. If we keep reading a little more, we stumble upon this sentence: "The Les Paul Tribute captures the vibe, feel, and tonality of a traditional Les Paul"…does it really do that for nearly half the price? Let's look into it.
The Les Paul Tribute has a body made out of mahogany, with a maple top. There is no binding around it, same as the Studio. Still, the junction between the body and the top is not heavily painted, so the natural difference in color between the two different qualities of wood makes it look like the depth of the top resembles something similar to a binding around the body.
There are four different colors available for us to buy: Satin Iced Tea, Satin Tobacco Burst, Satin Honeyburst, and Satin Cherry Sunburst. Besides the Tobacco Burst, all the other finishes resemble the classic Les Paul reddish color range, from the almost yellow-orange of the Iced Tea to the dark red edges of the Cherry Sunburst.
The different color options for the Les Paul Tribute are covered by a Satin Nitrocellulose Lacquer finish, making this guitar look less shiny than the Les Paul Studio, which is Gloss finished.
Don't make the mistake of thinking about this necessarily as a downside. Bear in mind that guitars with gloss finishes are more delicate, and because of that, all the possible damages that a guitar can be subject to will be more noticeable. Also, a heavy gloss finish doesn't always mean higher quality.
Some guitarists even believe that very little finish equals more resonance and sound. Take that into consideration.
The neck on a Les Paul Tribute is unexpectedly made of maple, which is a big difference from the traditional mahogany neck you usually find on Gibson's iconic guitar model. The 22-fret fingerboard is made of rosewood, and it is equipped with medium jumbo frets, precisely like the Les Paul Studio.
Still, the overall shape of the neck is quite the opposite compared to this other famously inexpensive Gibson guitar. The Tribute is equipped with a rounded neck, resembling what you would find on a more historically-correct Les Paul.
This is not a "baseball bat" style neck, like the one Les Pauls from the early 50s had, but it comes closer in feeling than the Slim Taper Profile neck of the Les Paul Studio. This does not come as a surprise because the Tribute wishes to recreate a traditional LP as much as possible. The neck shape represents a considerable percentage of guitarists' overall feel when playing an instrument.
The least historically accurate feature of the Les Paul Tribute is impossible to be seen with the naked eye.
The Ultra-Modern Weight Relief system is used to reduce the weight of every Tribute model, and, although Gibson claims that this partially chambered body construction method is designed not to alter the sound and tonality of the guitars it is in place in, it is fair to say that this is not a feature you would find on the more expensive and accurate replicas of vintage Les Pauls.
Still, does this mean that the Tribute fails at resembling the tradition? You have to consider the price point and the mass production processes that come with it as consequences.
It would not be a wild guess to assume that the body of a Tribute model could be the same you could find on a Studio or similarly priced Gibson guitars. It would be unfair to think less of the Les Paul Tribute because of this modern feature, even if this guitar model is marketed as a tribute to the tradition.
As far as hardware and electronic components go, the Tribute gets much closer to what you would expect to find on a traditional Les Paul. There is no push/pull option, and the bridge pickup is a 490T, which is lower in output than the 498T found on a Studio. Still, the neck pickup is the same.
So the pickup configuration on a Tribute is 490R in the neck and 490T in the bridge, which, according to Gibson's website, are able to provide "classic tone, power and sustain", also thanks to the classic Alnico II magnets used in them.
The four volume and tone knobs are Gold Top Hats, which sure resemble the traditional Les Paul look more than the Black Speed Knobs you find on a Studio.
The same can be said about the Vintage Deluxe w/ Keystone Buttons tuning machines. The bridge is a nickel-finished Aluminum Nashville Tune-O-Matic, with an Aluminum Stop Bar tailpiece as well. The Tribute comes with a Soft Shell Case, and it also includes Gibson's Accessory Kit.
So, is this guitar an accurate "Tribute To the Master and the Model" like Gibson claims? Maybe, but it definitely is the cheapest traditional-ish Les Paul you can get, and it is a good professionally made guitar.
Les Paul Tribute vs Studio FAQs
Let me answer some of the questions you might have on your mind after reading this article.
Question: Should I buy a Les Paul Tribute or a Les Paul Studio?
Answer: Ah, the million-dollar question. The reality is that you are the only one that can know what's the best choice for you. Here are a few things you should consider to make this choice: the Les Paul Tribute costs $1,299, which is a few hundred dollars less than the Studio, priced at $1,599.
The Studio is built with a modern approach, and it has more modern features than the Tribute. If you want your guitar to have a slimmer neck and push/pull knobs to change your pickups from humbuckers to single coils, then the Les Paul Studio is your best bet.
Still, if you like the traditional Les Paul looks and feel, but you don't want to spend more than $2,000 on a Gibson guitar, the Tribute might be the best choice for you.
Question: I don't Need to Buy a Guitar Right Now. Am I Better Off Saving to Buy a "Proper" Les Paul Later Down the Line?
Answer: If you want my opinion, yes. I seriously think that it's always better to wait some time if that will get you a better product, instead of rushing into buying something you might regret.
Now, just like everything else in life, there are exceptions. If you are not sure that you're going to be into the sound and feel of a Les Paul, you might want to try one before you spend the price equivalent of a decent car on your new six-string. If you're a beginner or play just for fun, maybe a Les Paul Standard might be too expensive.
But if you're a professional or aim to become one, I advise you to invest in a "proper" Les Paul if you need it and have the money to buy it. Also, you can always take a look at the used market. I got a fantastic deal when I purchased my Custom Shop 1958 Les Paul Reissue used in perfect condition for $2,400. That's less than half the retail price!
Question: $1,299 for a Les Paul Tribute or $1,599 for a Les Paul Studio. Are These Really the Cheapest Options?
Answer: If you're looking for a full-optional Les Paul with the Gibson logo on the headstock, yes. But I know that with a price point of over $1,000, both of these guitars are only relatively cheap.
Why not check out the various (and considerably cheaper) versions of Les Pauls that Epiphone makes? With prices ranging from as low as $219 for a Les Paul Special up to $899 for a Joe Bonamassa "Lazarus" 1959 Les Paul Standard, Epiphone offers lots of alternatives to buy if you don't want or can't invest in a Gibson Les Paul.
Don't be superficial: the days of cheaper guitars (priced at less than $1,000) being completely unusable are over. Nowadays, technological progress means that you can get professionally built high-quality instruments for working musicians made at lower prices, and Les Pauls are no exception.
Conclusion
I hope I was helpful to you if you wanted to clear your mind about the Les Paul Studio and the Les Paul Tribute. Both of these guitars are quality instruments, and you should not be disappointed in either one if you decide to buy a Les Paul at this price point.
As I said at the beginning of this article, Les Pauls are excellent guitars whose sound made the history of Rock, Pop, Blues, Jazz, and Funk music. If you follow the news coming from the guitar community, you might already know that Gibson has been through a few rough years recently.
Still, the historical Nashville-based company came out strong from this crisis. The new Tribute and Studio models represent two excellent comebacks: two reasonably priced instruments designed to give the guitarists who play them a great and enjoyable professional experience.
If you want to follow the steps of Les Paul-playing guitar legends like Slash, Jimmy Page, Zakk Wylde, Joe Bonamassa, Joe Perry, Eric Clapton, and many more, you will not go wrong if you decide to purchase a Les Paul Studio or a Les Paul Tribute.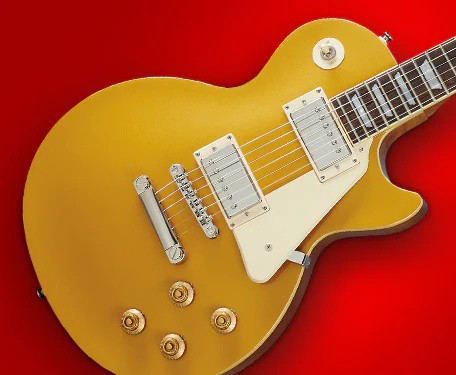 Latest posts by Pietro Venza
(see all)