While famous lead guitarists and musicians are incredible at their trade, I'm sure they would tell you that the tools they have in their repertoire are just as necessary as the raw talent.
That can't be said more for an artist than Kurt Cobain. His sound is so distinctive, raw, and grungey – he essentially encapsulates the 90s with one riff of that distorted sound.
So you might be able to find Nirvana tabs online and rock out in your bedroom playing 'Lithium' or 'Smells Like Teen Spirit,' but how can you accurately recreate Kurt's signature sound? Don't worry; I'm here to help you. Since Kurt Cobain crashed onto the music scene with Nirvana, music researchers have figured out every tiny element that helped him produce his iconic sound. I'm here to give you all this information in one handy guide.
Whether you've just started learning guitar or know all of Kurt Cobain's songs, this article is here to help you sound like the real thing, from his amp settings, guitars, and even his effects pedals.
Bottom Line Up Front
Kurt Cobain used a range of tones depending on the songs he was playing, but generally, he set his amp settings at 7-8 for the treble and mids and the bass around 5. He generally set his distortion high for choruses (8-10) unless a pedal was used.
This was typically set using a Fender 'Vandalism' Stratocaster with a Vox AC30 Guitar Combo Amp, and he often paired this with Boss DS2- Turbo Distortion effects pedal.
Vox AC30C2 30-watt 2 x 12-inch Tube Combo Amp | Sweetwater
The AC30C2 is the most versatile AC30 in Vox history! Plug into this Custom Series guitar amp and you'll hear what we mean. Based on the classic AC30 design, the exciting new AC30C2 offers two channels - normal and top boost.
Check Price
We earn a commission if you make a purchase, at no additional cost to you.
What Contributes To Tone?
So before we get into the nitty gritty of how Kurt Cobain produced his iconic sound, we need to explain some musical terminology so we're all on the same page.
Fundamentally this is down to tone, a word that can be used to describe how a piece of music sounds. Tone can be used to describe a whole manner of musical instruments, but we're mainly going to be using it to discuss the tone of a guitar in this guide.
With guitar, different levels of tone can be achieved through the shape of a guitar for example, or the tonewoods and ways the strings resonate. A guitar amplifier or guitar pedal can help to achieve different tones, such as distortion or a clean tone.
The tone of an instrument is incredibly important when a musician is achieving their distinctive sound, and Kurt Cobain would have been no different. He would have also had a specific tone to his voice as well as his guitar, with his scratchy tones in songs such as 'Heart Shaped Box' and 'About a Girl'. This tone makes him such an easily distinguishable musician – everyone knows Kurt Cobain's voice when they hear it as he has an instantly recognizable tone.
Kurt Cobain's Amp Settings
Kurt Cobain used several different amp settings depending on which kind of tone he was looking to create. Nirvana had such a distinctive sound, but they also played a variety of both clean and distorted music, so it makes sense that they would have needed different amp settings for different songs.
When performing music, Nirvana had two very different guitar tones – Clean and Distorted. We'll go into depth on how Kurt's amp settings have changed for each of these different tones.
1. Clean Tone
While they were a grungey band, Nirvana was famous for having a clean, warm tone on many songs. It can also be described as reasonably twangy, which tended to come from the single coil pickups in Kurt's guitar.
Amp settings were critical to this clean tone, with quite a bit of delay and reverb. As a guide, use the following settings and have a play to see what sounds best for you:
Treble: 5
Bass: 5
Mids: 7
Gain: 0 or 1-2
If this sounds too harsh/bright, bring the treble down. If it sounds brittle, increase the mids. This should help you recreate the beautiful clean tone that Nirvana is famous for. Most of their intros are played using a cleaner tone, with the gain turned right down, so when starting off playing a Nirvana song, you'll want to follow the amplifier settings I've detailed above.
2. Distorted Tone
Kurt Cobain also brought a grungey, almost crunchy sound to Nirvana, which was very different from the clean tone we've just gone over. It's worth bearing in mind that if you're using a distortion pedal, you won't need any gain on the amp, but if not, you'll need some gain to give the impression of a fuller tone.
The thick, distorted tone you'll be creating won't be crystal clear, but you need the treble high enough on your amp so that the tone doesn't sound too claggy. We're going for a distorted sound rather than thick heavy metal! Anyway, here are some parameters to get you started:
Bass: 6
Treble: 8
Mids: 8
Distortion: 9-10
As with the clean tone, you'll need to increase the mids if the tone sounds too thin/brittle, whereas if it sounds too muddy, you'll need to bring the distortion/bass down and increase the treble.
Most of the choruses in Nirvana's songs were played using a more distorted tone; think of 'Smells Like Teen Spirit' or 'Come As You Are'. Just as you're going into those famous distorted choruses, you'll want to change your amp settings so that you replicate their songs perfectly. In this article, we'll detail which settings to use for specific Nirvana songs (including these two classics).
Kurt Cobain Amp Settings for Different Songs
Where Nirvana had both clean and distorted tones, it makes sense that they had specific amp settings for different songs. For example, if they played 'Smells Like Teen Spirit' with the same amp settings as 'Come As You Are', we'd probably have been rocking out to a very different-sounding song in our bedrooms throughout the 90s!
We've chosen three of Nirvana's most famous tracks to breakdown by amp settings so that you can see just how much they differ for each song:
1. 'Smells Like Teen Spirit' Amp Settings
Let's start with a banger, 'Smells like Teen Spirit' is arguably Nirvana's most well-known song, from die-hard fans to casual listeners. To get the tone of this song right, you'll need to either switch between clean and distorted settings on your amp or run a distortion pedal through and tune into this in the chorus. If you're skipping a distortion pedal altogether, you'll need the gain on nearly maximum.
Change your amp to the following settings as a starting point:
Treble: 8
Mids: 8
Bass: 4
Gain: 9-10 for the chorus, 1 for the verse
As explained above, you'll want that gain as high as possible for the chorus but only if you're not using a distortion pedal. You can use a pedal instead of the gain but only for the song's chorus section.
2. 'Come As You Are' Amp Settings
Another classic, 'Come As You Are' was released in 1991 from the iconic album 'Nevermind', produced by Butch Vig. This song makes the most of that clean tone with a much warmer feel to it than that of Smells Like Teen Spirit.
You can get a close sound using just an amp, but some people also use Delay, Reverb, and Chorus pedals to give the sound a little more depth.
Try out these amp settings initially and see how it sounds:
Treble: 6
Mids: 7
Bass: 6
Gain: 7 for the chorus, 1-2 for the verse
As you can see, distortion is still reasonably high for a cleaner tone, but there's a massive difference between the heavy 9-10 distortion of 'Smells Like Teen Spirit' and the warm earthy tones given from a 7 distortion on 'Come As You Are'. The treble and mids also need to be slightly lower here to give the tone a little more depth.
3. "Lithium" Amp Settings
Ah, Lithium. This is one of my personal favorite Nirvana tracks. The tone for this song is pretty similar to 'Come As You Are', with a clean, balanced tone and some thicker distortion in the chorus.
It's much smoother sounding than 'Smells Like Teen Spirit' and is neither too warm nor bright at any point. Checkout these amp settings to give your guitar that lovely warm tone:
Treble: 6
Mids: 8
Bass: 6
Gain: 6 for the chorus, 1 for the verse
This time we've got slightly higher levels on mids, but the distortion is lower than the previous two songs we've looked at. There's barely any distortion on the verse, giving a lovely contrast when you turn this up to 6 in the chorus.
Kurt Cobain's Gear List
There are many ways to achieve that classic Kurt Cobain tone; to do this, we need to look at more than just his amp settings.
His guitars and effects pedals were fundamental in creating his signature sound, so let's take a deeper dive into Kurt Cobain's guitars and effects pedals to see if we can narrow down just how his sound was so distinctive.
Kurt Cobain's Guitars
As one of the most prolific frontmen of the 90s, Kurt Cobain had many beautiful guitars in his repertoire. He had a relatively short stint at rock and roll, having been mainly active just between 1982 – 1994. However, he certainly built up a collection of guitars that are now instantly recognizable to him. We don't have time to go through all of them today but here are two that we're sure you'll recognize:
1. Fender "Vandalism" Stratocaster
Kurt Cobain is regularly seen with a Japanese-Made 1991 Fender Stratocaster. K-Serial Number. It is first seen with Kurt Cobain in June 1991 and is seen many times in the future including in different music videos for songs such as Smells Like Teen Spirit. It's clear from photos of Cobain with the guitar that it's undergone many neck changes in its lifetime, with a new Fernandes Strat neck installed by October 1991.
The guitar was decorated with a large bumper sticker from the Feederz' Teachers in Space' record. The sticker read "Vandalism: As beautiful as a rock in a cop's face" and had small letters underneath that read "Courtesy of Feederz: Office of Anti-Public Relations".
The guitar was used throughout the 'Nevermind' tour until late 1991, most notably throughout the Reading Festival in August of that year. Later that year the new neck was installed, and duct tape was visible around the strap button on the back of the guitar.
Kurt Cobain later destroyed this guitar while performing live at the Paramount in 1991 while performing the song 'Endless Nameless'. The guitar was latest seen at the Paradiso Amsterdam NL show in November 1991, with a Kramer neck installed on it. As far as we know, this guitar was used until December 1991, when it was destroyed again, but we've never seen it used again.
The guitar was replaced by the 1965 Fender Jaguar, which was seen being used from August 1991 and then as his main guitar by September / October. The whereabouts of the guitar are now sadly unknown. However, we know that Ernie Bailey, Kurt's guitar tech, was involved in putting the original guitar back together, which was seen on different EMP Museum exhibits.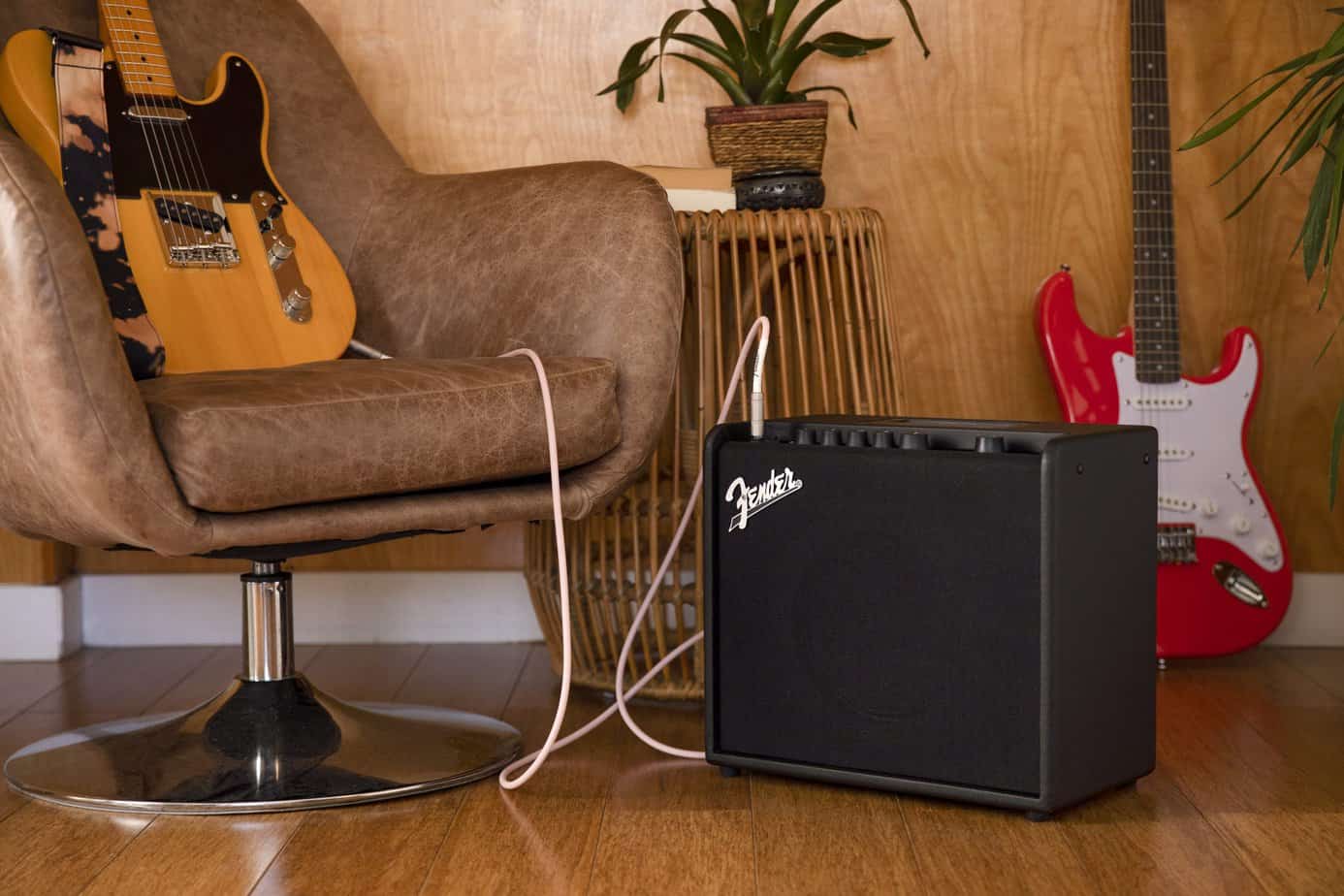 Unleash the Sound: Enjoy Free Shipping on Orders $50+ from Fender!
Rock out without worrying about shipping costs! Fender is offering free shipping on all orders of $50 or more. Whether you're searching for a new guitar, accessories, or merchandise, this promotion ensures that your musical dreams come with no additional shipping fees. Take advantage of this limited-time offer and have your gear delivered right to your doorstep, free of charge.
Shop Now
We earn a commission if you make a purchase, at no additional cost to you.
Pros
Good quality construction
Lightweight on the shoulder strap
Single coil sound
Cons
Often seen as overhyped
Expensive, can do better with other brands
Single coils can pick up hum from lights, electrical wiring, etc.
Another classic guitar that Kurt Cobain is seen playing is the C.F. Martin & Company D-18E Acoustic Guitar when playing the widely-known and popular MTV Unplugged Live set in 1994. The set was famous for performances of 'About A Girl' and a cover of 'The Man Who Sold the World' by David Bowie.
Kurt bought this guitar in early 1992 at a Los Angeles guitar store called Voltage Guitars. He purchased the guitar for $5,000 and was supposedly just number 7 out of 302 made. The guitar came equipped with two DeArmond pickups, which reportedly didn't sound great with the bronze-wound strings that Kurt preferred to use. Because of this, the guitar was fitted with an extra Bartolini 3AV sound hold pickup, which Kurt was already comfortable using as he had one on his Epiphone Texan.
After Kurt Cobain passed away, it's thought that the guitar ended up with Francis Bean, his daughter. It was kept in a vault in Seattle with the rest of Cobain's treasured belongings. According to TMZ, Isaiah Silva (Francis' ex-husband) ended up with the guitar as part of their divorce. However, it was later auctioned off in June 2020 and bought by Peter Freedman – RODE Microphone's founder.
The guitar ended up selling for a record six million US dollars, making it the most expensive guitar ever sold through an auction.
Pros
Excellent craftsmanship
Well-balanced sound
Quality tonewoods/finish
Cons
Expensive, retail prices start from $3,000
Some guitarists find the neck can be uncomfortable
Kurt Cobain's Effects Pedals
While Cobain's guitars were, of course, influential in his iconic sound, his effects pedals were what kicked things onto a different level. That grungy, typical 90s sound wasn't created just from a guitar alone, so let's take a further look into what effects pedals Kurt Cobain was famous for using.
Kurt's right-hand man was the Boss DS2-Turbo Distortion, a meaty effects pedal that replaced Kurt's DS-1 in 1992. From what we know, Kurt used the same settings as his previous pedal, keeping it in Mode 1.
Kurt can be seen using this pedal in the Unplugged Show, Live at Reading, and a handful of other smaller shows.
Pros
Solid, versatile pedal
Great overdrive sound
Durable
Cons
Tricky to work with – can take time to get the full potential from this pedal
Not great for super-smooth sound
Kurt can be seen using a Proco Rat distortion pedal for the song 'Territorial Pissings' on the 'Nevermind' album. This distortion pedal has a distinctive sound and was very popular in the 90s for a unique grungey sound. Krist Novoselic, the bassist for Nirvana, also used this pedal as his main distortion pedal, so it's also great for bass guitars.
It's been said that Kurt Cobain preferred his Boss DS-1 and DS2 to the Proco Rat, but it gave him the specific sound he wanted to use on the 'Nevermind' album.
Pro Co RAT2 Distortion Pedal | Amazon
The Pro Co RAT2 Distortion Pedal provides mellow twin to aging English stack tones. Smooth distortion puts extra punch in rhythm work and makes solos cut through. Glow-in-the-dark control graphics and LED status indicator.
Buy at Amazon
Buy at Sweetwater
We earn a commission if you make a purchase, at no additional cost to you.
09/29/2023 07:46 am GMT
Pros
Affordable pedal
Perfect for grunge and vintage sounds
Built like a tank
Popular with professional guitarists
Cons
Not great for metal or modern rock
Can be muffled
Limited control scheme
Smoothness can 'cover up' the tone
Kurt Cobain's Amplifier – Vox AC30 Guitar Combo Amp
So, here's the golden question. We know what guitars and effects pedals Kurt Cobain preferred using, but what was his amplifier of choice? How can we know how to replicate Kurt Cobain's sound without knowing which amplifier he used?
He used many, but one of the best-known was the Vox AC30 Guitar Combo Amp. This legendary amp was used on Nirvana's 'Nevermind' album and was quoted by Butch Vig (the producer of 'Nevermind', we expect you probably already know that!) as having had a Vox AC30 on the album because he preferred the amp to sound distorted rather than the guitar or effects pedals, as these can "lose body and the fullness of the bottom end". There you have it, amp secrets from the legend himself Butch Vig!
This amp was perfect for recording 'Nevermind' as it was reliable and had an excellent distorted sound – it's likely Kurt probably toured with this amp, too, as it's lightweight and straightforward to transport.
Vox AC30C2 30-watt 2 x 12-inch Tube Combo Amp | Sweetwater
The AC30C2 is the most versatile AC30 in Vox history! Plug into this Custom Series guitar amp and you'll hear what we mean. Based on the classic AC30 design, the exciting new AC30C2 offers two channels - normal and top boost.
Check Price
We earn a commission if you make a purchase, at no additional cost to you.
Pros
Great for beginners
Lightweight and easy to transport
Simple controls
Cons
Not enough gain for heavy metal tones
Made of plastic, it can easily break or get damaged
Another iconic amp that Kurt Cobain loved to use was the 1960s Fender Twin Reverb, which was used to record In Utero and also on the famous MTV Unplugged set.
It's thought that he used a similar amp when he went on tour with Bleach too, but it's unknown whether it was the same one. On their European tour in October 1989 supporting Bleach, the amp was seen behind him on stage – however, there was no visible cable in the shot, and it's a good chance the amp belonged to TAD or Mudhoney with whom Nirvana also toured.
Whether it featured on this iconic tour or not, we know this amp was a firm favorite for Kurt Cobain, particularly when recording in the studio.
'65 Twin Reverb | Fender
A true Fender classic prized by guitarists worldwide for decades and one of the greatest backline amps ever made. The mid-'60s Twin Reverb has seen action in every imaginable venue and remains indispensable to this day.
Check Price
Buy at Amazon
We earn a commission if you make a purchase, at no additional cost to you.
Pros
Powerful
Loud, clean tone
Unparalleled versatility
Cons
FAQs
This brings us to the end of our journey of an in-depth look at Kurt Cobain's amp settings. So, what are the main takeaways that we've learned from this guide? Don't worry it's not a quiz; I'll just do a quick summary of all the things we've learned in the form of some helpful FAQs!
Question: What were Kurt Cobain's Main Amp Settings?
Answer: Kurt Cobain used a variety of amp settings to affect the tone of different songs. However, he generally tended to keep the treble between 6-8, the bass between 4-6, the mids at 8, and the gain low on verses and between 6-10 on the choruses.
Question: What was Kurt Cobain's amplifier of choice?
Answer: Kurt Cobain's amplifier of choice varied depending on the song he was playing, however we know he favored the Vox AC30 Guitar Combo Amp and the 1960s Fender Twin Reverb.
Question: What Overdrive Pedal Did Kurt Cobain use?
Answer: Kurt Cobain's favorite overdrive pedal was the Boss DS2-Turbo Distortion. He kept this in mode 1 as with his previous DS1 pedal, and he was also seen using a Proco Rat on the 'Nevermind' album.
Question: Which Guitars Did Kurt Cobain Use?
Answer: Kurt Cobain used a wide range of guitars throughout his career, but he was most remembered for using the Fender 'Vandalism' Stratocaster and the C.F. Martin & Company D-18E Acoustic Guitar.
Final Thoughts
So there you have it – you should now have everything to need to recreate the specific guitar amp settings for the renowned frontman of Nirvana, Kurt Cobain. Throughout our journey into Kurt's unique sound, we've learned much about his amp settings and preferences and how tone is created through guitars and effects pedals.
While you might never sound exactly like Kurt Cobain, you can get pretty close with the information we've given you today. Whether you're looking to start up a Nirvana tribute band and need the sound to be perfect, or you're just looking to jam in your bedroom to some classic Kurt Cobain songs, you should be able to achieve a pretty similar sound with the settings in this article.
And don't forget, Cobain was known to be inspired by Sex Pistols, The Pixies, and Breeders, so perhaps he was researching their amp settings and ended up creating his unique tone – just inspired by his favorite bands and musical heroes. So while we encourage you to replicate Kurt's brilliant sound, we implore you to be inspired by it and create your unique tone too!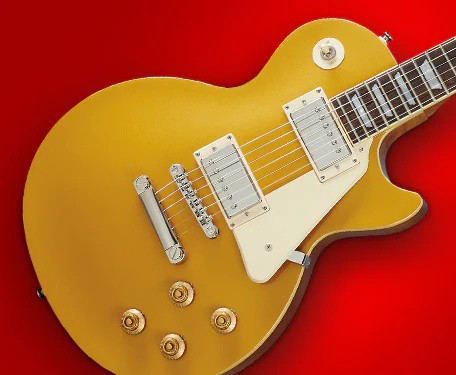 Latest posts by Calum Vaughan
(see all)