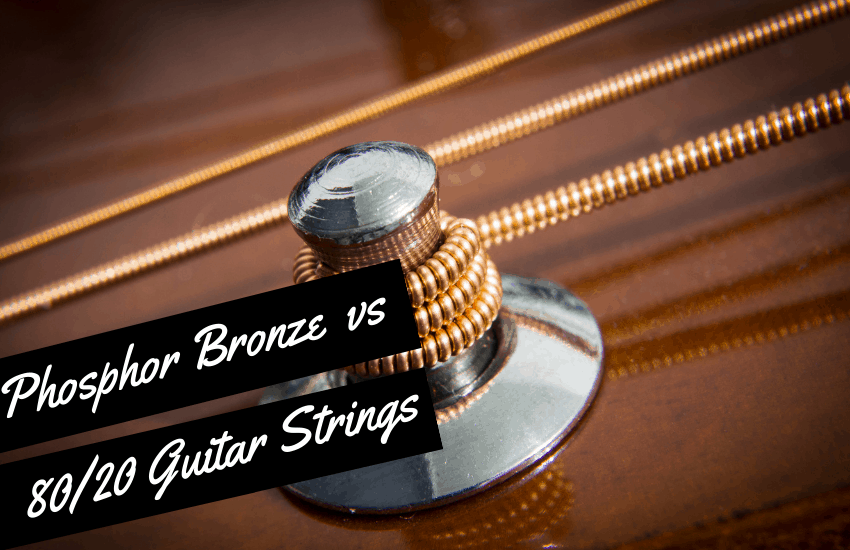 Phosphor Bronze vs 80/20 Guitar Strings: Which Type of Steel Guitar Strings is Better?
Guitar strings are one of the most important topics for aspiring and accomplished players as they ultimately determine the instrument's sound. Hence, the phosphor bronze vs 80/20 guitar strings comparison can hardly be avoided by anyone who takes guitar playing seriously.
As an essential element of any guitar setup, the choice of guitar strings is perhaps the most personal one, as it usually reflects the player's current sound preferences.
Phosphor bronze or 80/20 guitar strings are far from being your only options as other types of steel acoustic strings may be better suited for your style of playing.
Each type of guitar string has specific properties that result in a slightly different sound, and it may be difficult to determine which type is best suited for you unless you try using all of them before opting for one type or the other.
Our phosphor bronze vs 80/20 guitar st